While we all know that eating fruits and veggies is good for us, it can be hard when pasta and cookies taste so much better!  Kuau Store knows this and is out to make a new name for those cast-aside healthy foods.  With options like pasta and meatballs, chocolate pudding, and decadent pesto, your family won't think twice about piling these dishes on their plate.  When they find out these dishes are all raw and vegan, their surprise will be a Kodak moment!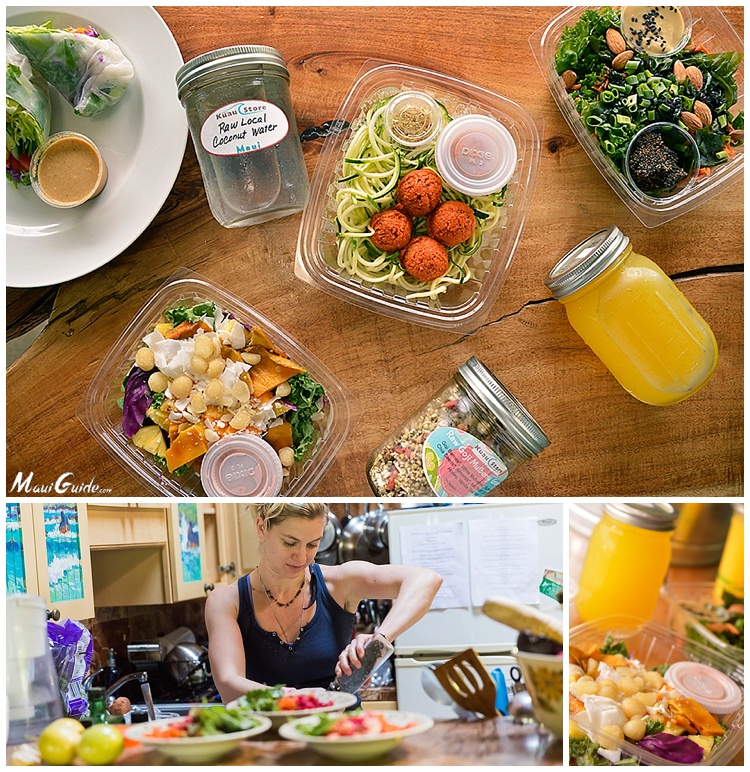 Kyra Bramble is the mastermind behind Kuau Store's epic raw movement.  Her motto is "celebrating food as a joyful expression of art, spirit, and health" and this is so apparent in every dish she creates.  If you have a chance to stop off at this little North Shore gem, you'll find their friendly staff is only outshone by their sparkling display of delicious food.  Let's dive in!
Ready, Set, Grab!
On one side, you've got pre-packaged items.  Their variety and vibrant freshness are apparent as you browse their selection.  It was hard to pick, but these were some of my favorites!  The options change daily, but this list gives you a good idea of what they usually have!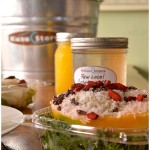 *Raw Powerhouse Papaya with Lime Cream:  This GMO-free papaya is topped with a heavenly cream made of activated organic cashews, maple syrup, and lime and sprinkled with cacao, goji berries, and coconut.  It's one of their top sellers!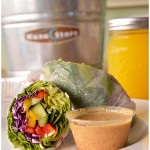 *Thai Summer Rolls with a Ginger Almond Dip:  A rice wrapper filled with cucumber, bell pepper, basil, mint, cilantro, cabbage, and sunflower sprouts.  The dipping sauce is perfect for those staying away from peanuts and has a nice kick from the lime juice and cayenne!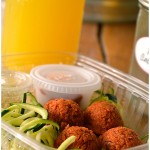 *Raw Spaghetti & Meatballs:  These raw zucchini "noodles" are perfectly paired with raw marinara sauce and a side of parmesan "cheese" (which nutritional yeast authentically replicates).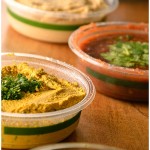 *Carrot Cashew Pate:  Their coconut oil potato chips were made for this dip!  With amazing flavors like tahini, ginger, cilantro, and lemon complimenting the raw carrots and cashews, it's a crowd-pleaser.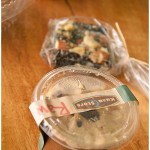 *Raw Cacao-Maca Mudslide Pie:  These darling cups have a yummy almond crust, avocado, and cacao filling and are topped with a whipped cream-like topping!  It's OK to have this kind of dessert for lunch!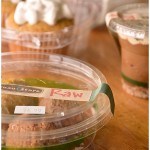 *Raw Cookies:  Lemon, Cacao, Goji Strawberry, and Seasalt Maui Vanilla.  The base is activated almonds and coconut, and I could've eaten two dozen without any guilt!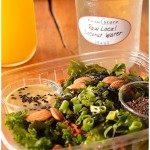 There are yogurt bowls with fresh local fruit, raw hemp pesto, and an array of fresh salads to choose from!  The hard part is deciding between all the delicious choices.
Deli Style!
If you'd prefer, they have an equally stunning deli.  Word to the wise.  Pick it all.  Everything is epic!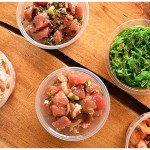 *Poke:  This poke is as fresh as you'll find on the island!  Choices include spicy, shoyu, and furikake.  If these local Hawaiian flavors aren't familiar to you, shoyu is soy sauce and furikake is a dried salty seaweed seasoning.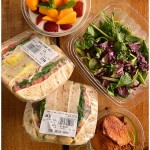 *Sandwiches:  Paninis, like the Kuau Reuben or the Hot Cuban (with pulled pork, ham, muenster cheese, pickles, and dijon) will satisfy any meat eater's dream!  If you'd prefer to create your own masterpiece, they have a wide selection of all-natural, humanely-raised deli meats and cheeses to choose from.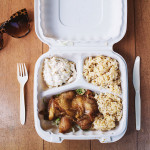 *Plate Lunch:  This is a local dish, and is our office favorite!  You can pick from shoyu chicken or smoked pulled pork, and if picking between these two is a feat, then pick the mixed plate and get both!  It's served with rice and one side from their deli.  If you want to eat like a local, then opt for the coleslaw!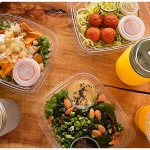 There are a plethora of salads and tasty veggie dishes to choose from as well!
Drink Up!
The very first decision Kuau store made was the most important one.  Their coffee is their pride and joy, with a house blend developed just for the store.  If you like coffee, you're going to fall in love with Kuau Store!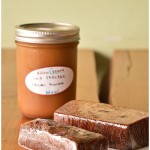 *Cold Pressed Coffee:  Their Cacao Mocha Cold Press uses their house-made almond milk, local vanilla bean powder, coconut oil, dates, and cold press coffee.   If you don't know the benefits of cold-pressed coffee, we're here to help!  It's lower in acidity with a strong, smooth flavor that defines the delicate flavors of their coffee beans.  The coffee is brewed like tea for 24 hours and doesn't get that "old coffee" sour taste.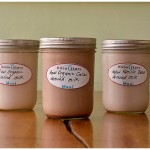 *Almond Milk:  There are three choices, each one spectacular!  The first is Raw Organic Almond Milk, using soaked raw organic almonds.  Yep, that's it!  The next choice is the Maui Vanilla Bean Almond Milk.  They use their almond milk and add Maui Vanilla Powder and coconut oil.  The third choice is Raw Organic Cacao Almond Milk.  Using the Maui Vanilla Bean Almond Milk, they add raw cacao powder and dates to sweeten it a bit.  No preservatives, no ugly surprises!  Just really yummy nut milk!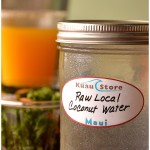 *Other Thirst Quenchers:  Choose from the Raw Tumeric-Ginger Lemonade, made with all local ingredients!  Turmeric, honey, and Meyer lemons make this a very healthy, locally supported choice!  Other options include Raw Local Coconut Water (from rainwater-fed young coconuts).  If you're looking to cleanse a bit, they have The Master Cleanse (Meyer lemons, maple syrup, cayenne pepper, and water).  Local kombucha on tap, smoothies, freshly made juices, the choices are endless!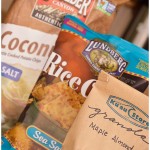 This store isn't all raw, and if you're hankering for chips or beer, they're stocked up on those as well!  This is the last stop on the way to Hana, and you will be so happy you have such incredible food for your adventure!
Kuau Store:
Open Daily from 6:30 am – 7:00 pm
Plenty of Parking
1 mile past Paia, Maui, Hawaii
Just after the large surfboard fence Makai (Oceanside)
701 Hana Hwy. Paia, HI 96779.
808.579.8844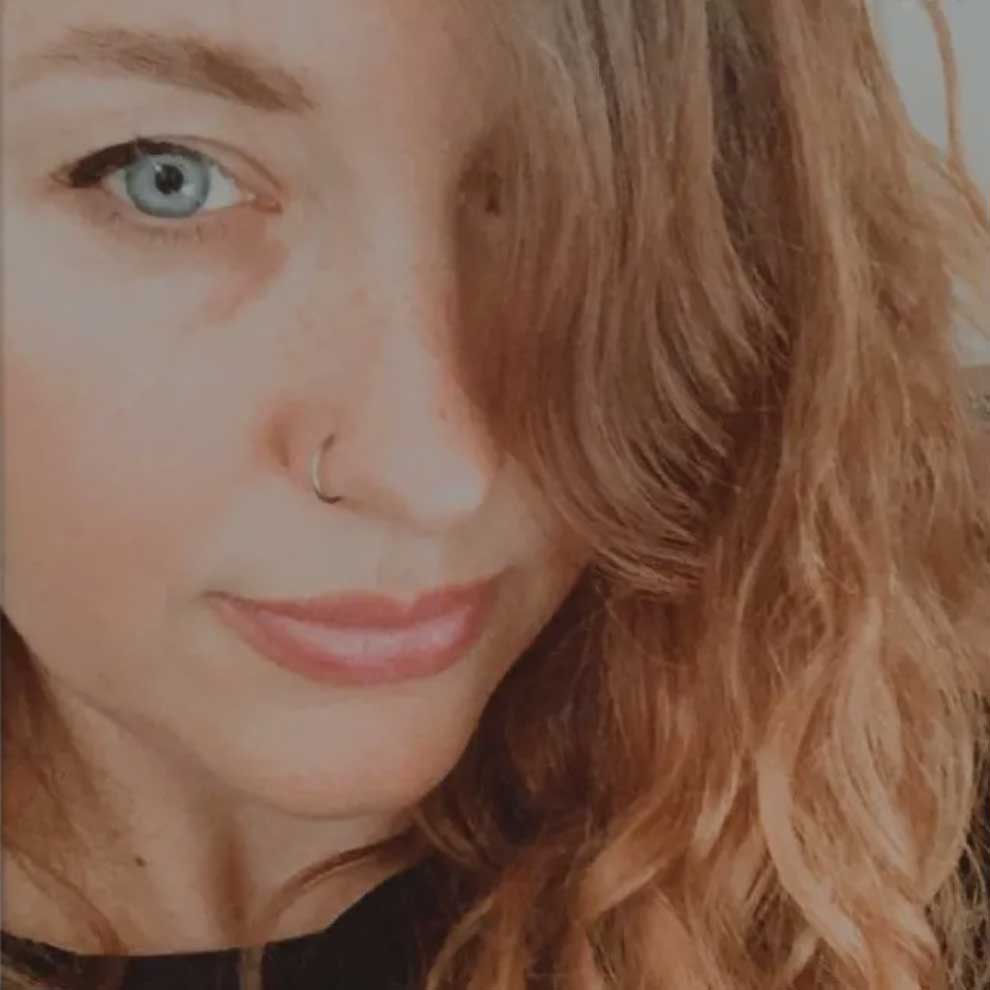 World Traveler, Digital Nomad, Small Business Enthusiast, and Lover of words!  Originally from Austin, Texas, I've lived on Maui for many years.  Currently in Los Angeles.