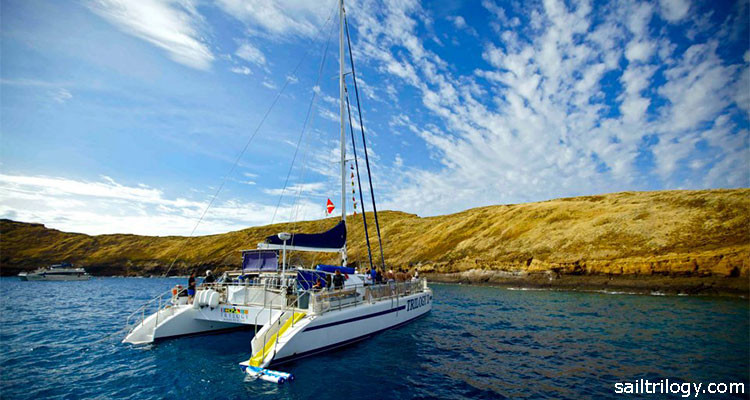 What makes a sunset cruise on Maui waters so special? We've outlined each component for you!
Components of a Great Cruise
Sunset and Views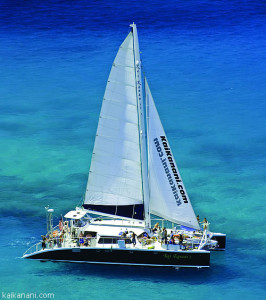 Sunsets from the south and west side of Maui are legendary. Not only is watching a sunset from the ocean better due to reflection, but you also get excellent views of the coastline and nearby islands.
Cocktails
Cold tropical cocktails, wine and beer are available and help in relaxing passengers.
Food
Some cruises offer pupus (appetizers) and others offer full-on dinners. Either way, you won't go hungry as you munch at your leisure.
Music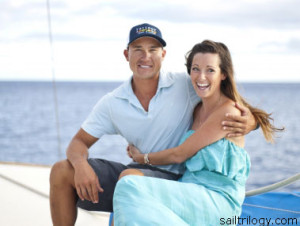 Island-style music will help you get in the mood for relaxation on the water. Some cruises have live music, and others surround the boat with speakers pumping local recorded tunes.
Warm Air
Warm breezes over the water complete the cruise. Having cold drinks, and great food with these breezes make for an unforgettable sunset journey.
Departure Locations
• Maalaea Harbor – Maalaea is a convenient location to leave from for both Lahaina and Wailea visitors. It's about 10 minutes from Wailea, and around 20 from Lahaina.  Here you'll find large boats like Calypso.
• Makena Beach Entry – Only 1 boat leaves from in front of the Makena Beach & Golf Resort. The Kai Kanani enjoys this unique privilege. Walk from the sand and directly onto the boat.
• Lahaina Harbor – Obviously, the closest departure for Lahaina visitors is the Lahaina Harbor. Parking can be difficult, so come early, or prepare to walk a bit.  There are a few dinner cruise boats departing from here, like Pacific Whale Foundation.