Paia Town and yoga – it's the red beans and rice of Maui.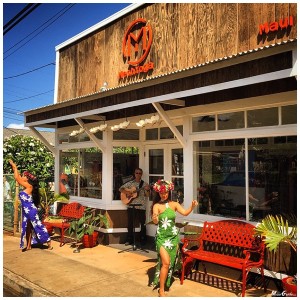 Friday, May 15th, was the grand opening ceremony of Maui's newest north shore yoga studio, MeshYoga, held at their new space at 161 Hana Highway. Founded by former principal ballet dancer Michelle Lou Lan, MeshYoga is "a practice based on simplicity," focusing on alignment above all else. After teaching in other exotic locales such as Bali, Hong Kong, Shanghai and New York, Michelle decided to move her practice to the Valley Isle, noting the brand's interest in helping preserve the beauty of Hawaii.
Classes offered include MondayMesh (not only offered on Mondays), MeshStem, MeshCurve, MeshCore, and WeMesh. While all levels are invited to attend each variety of class, WeMesh is specifically designed for those with an intermediate to advanced practice.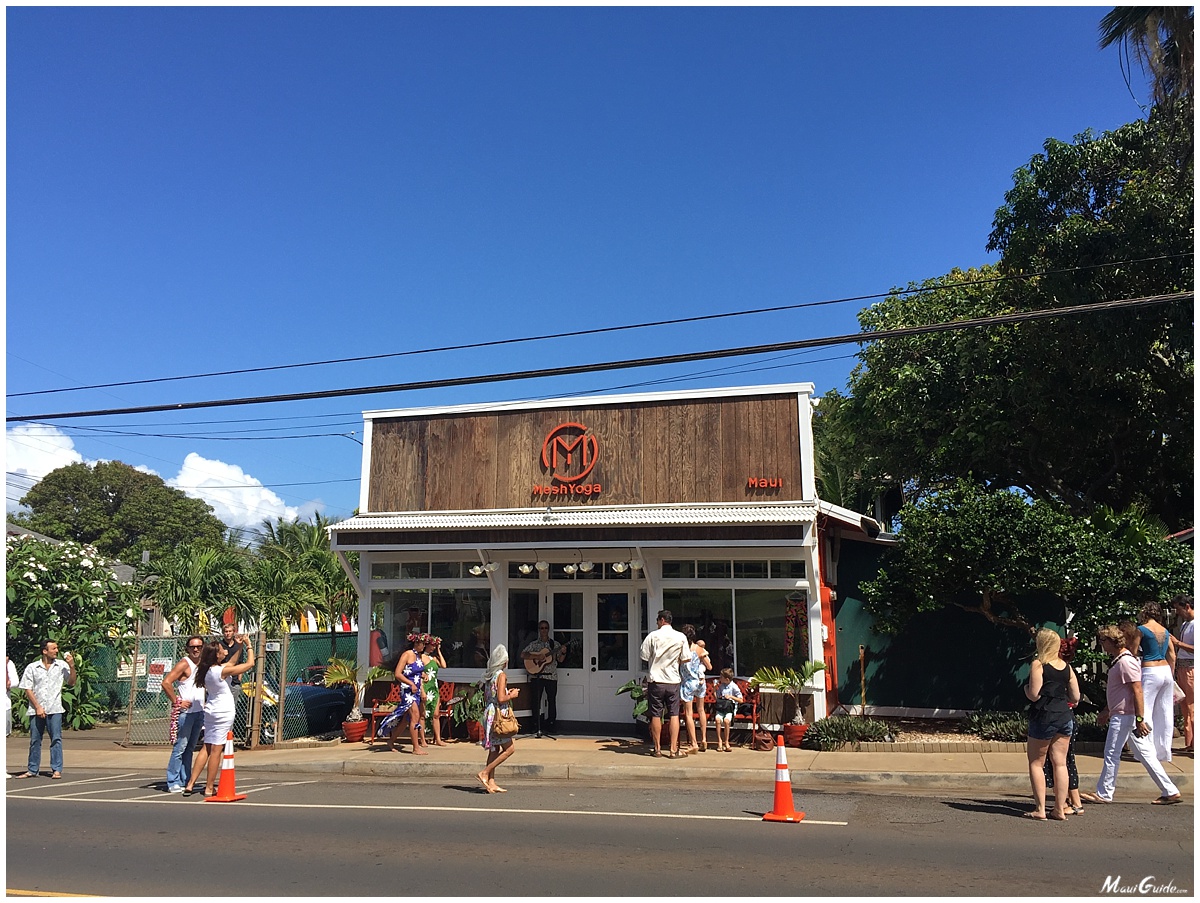 Regular single class prices are $25 ($22 for Kama'aina), while 6 class packages are available for $130 ($117 for Kama'aina), 12 class packages for $240 ($216 for Kama'aina), and Local packages of 25 classes are $380.
Michelle also offers products from her own clothing line, including the LAN Collection of full length, strapless bikini cover-ups, Maui Girl Collection of full length dresses, and Sleep Beauty Collection of silk robes. For yogis who want to add to their clothing selection, the MeshYoga Feather and Raw Collections include an assortment of yoga pants and styles.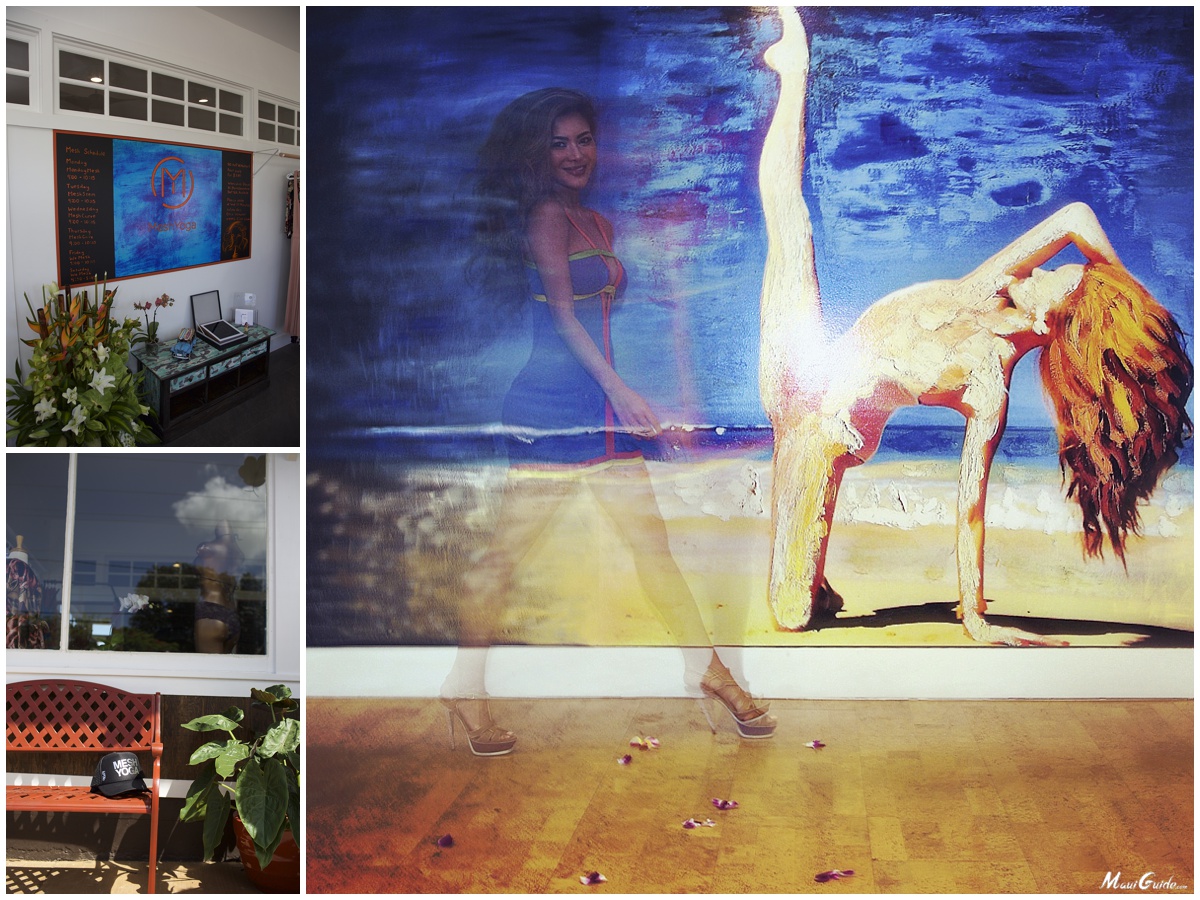 We look forward to attending a class soon, and congratulate MeshYoga on their soon-to-be success on Maui. If there was ever an ideal place to open a yoga studio, it's definitely in Paia.
For more information, please visit MeshYoga or call (808) 868-0252.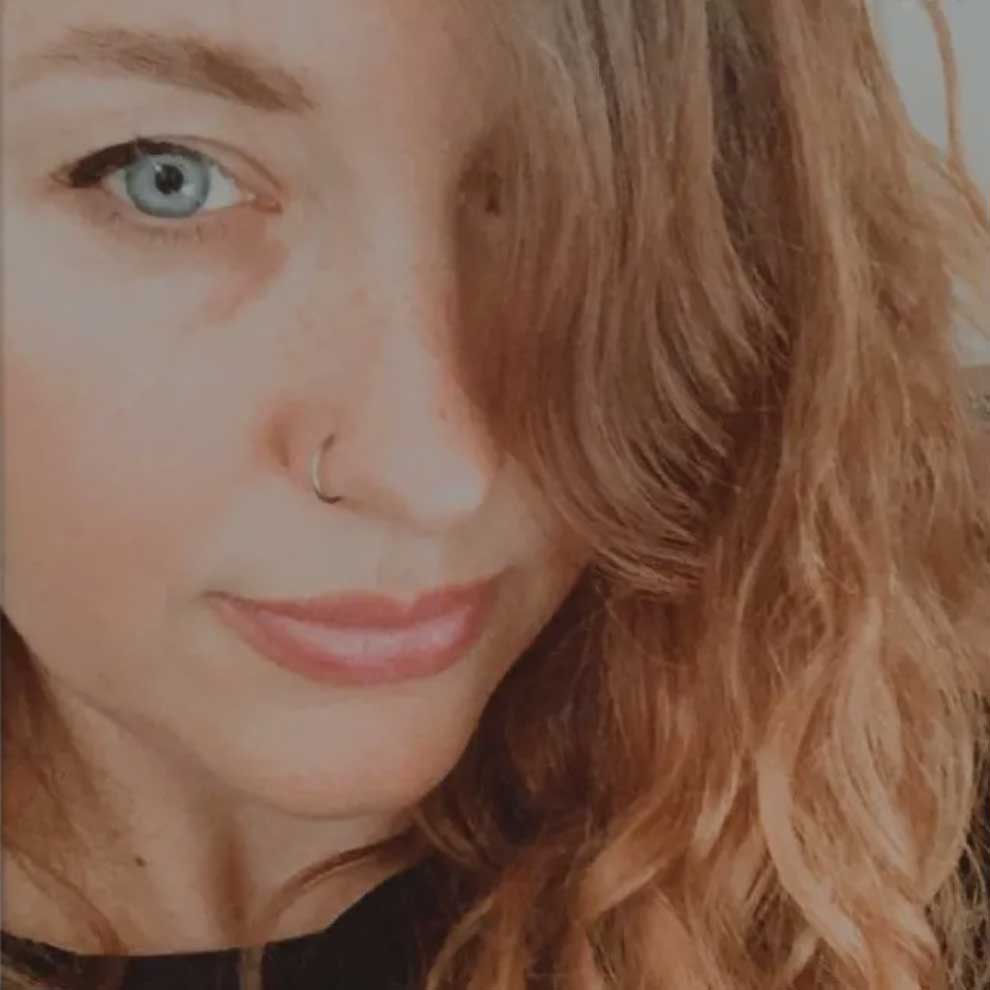 World Traveler, Digital Nomad, Small Business Enthusiast, and Lover of words!  Originally from Austin, Texas, I've lived on Maui for many years.  Currently in Los Angeles.