Sprout Vegan Cafe is the latest addition to a cluster of restaurants located in the Wailea Gateway Center. While I am not exclusively vegan, I love a good plant-based meal. Sprout's menu is remarkably diverse, and they have indeed found a niche in offering all types of dishes that those of any dietary preference can enjoy.
While other vegan establishments tend to keep their menu within the traditional plant-based parameters of smoothies, smoothie bowls, juices, and salads, Sprout's menu stands out. In addition to some of the aforementioned vegan favorites, Sprout offers comfort food that you can feel good about eating. Poke, burritos, sushi, ice cream- you name it.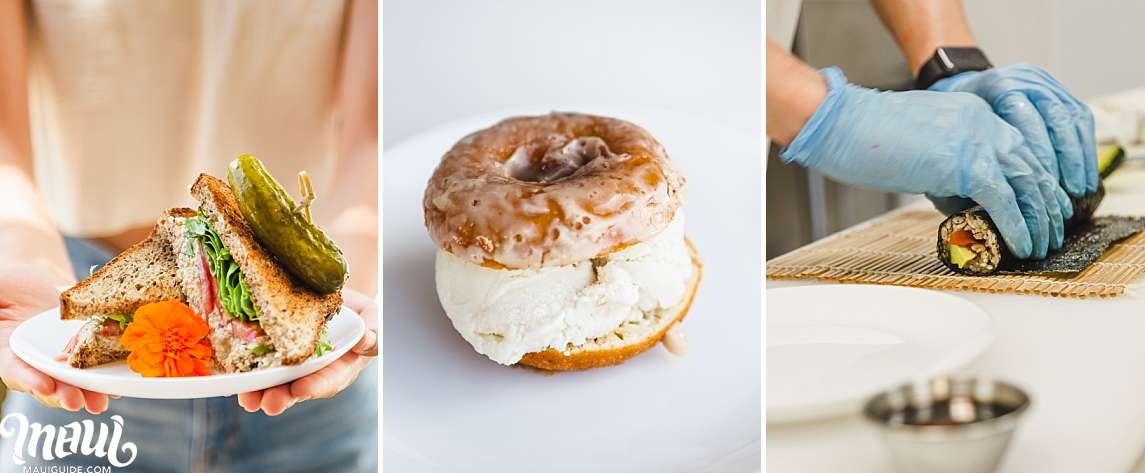 I opted for the Kimchi Fries, California Burrito, and the Yogi Bowl: a Thai-inspired bowl piled with brown rice, fresh greens, crunchy purple slaw, roasted veggies, and tangy peanut sauce.
The first thing I noticed was that the portions were heaping, and for someone like myself, one dish is essentially two meals. Talk about bang for your buck! The California Burrito was simple but tasty and satisfying, the Kimchi Fries were crispy and presented beautifully, and the Yogi Bowl had some of the best-tasting peanut sauce I've ever had. If you're someone who thinks vegan food leaves more to be desired, Sprout will make you think again.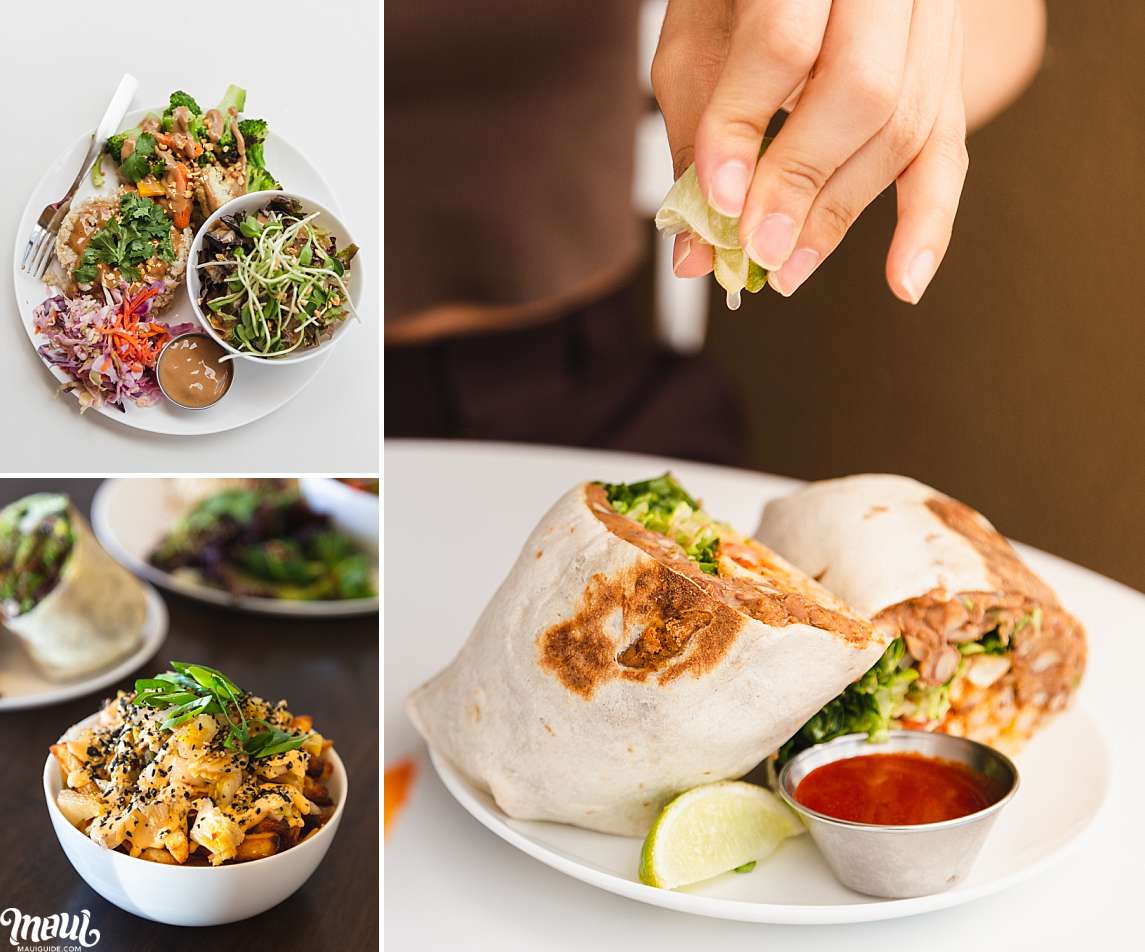 Most of all, the two most significant factors that make Sprout stand out are that this growing establishment is owned and operated by two born and raised residents under 30 and that they use a ton of locally grown produce. A chalkboard hanging next to the counter proudly lists a handful of local farms that have partnered with Sprout. You can rest assured that the fresh produce on your plate was grown here, not flown here.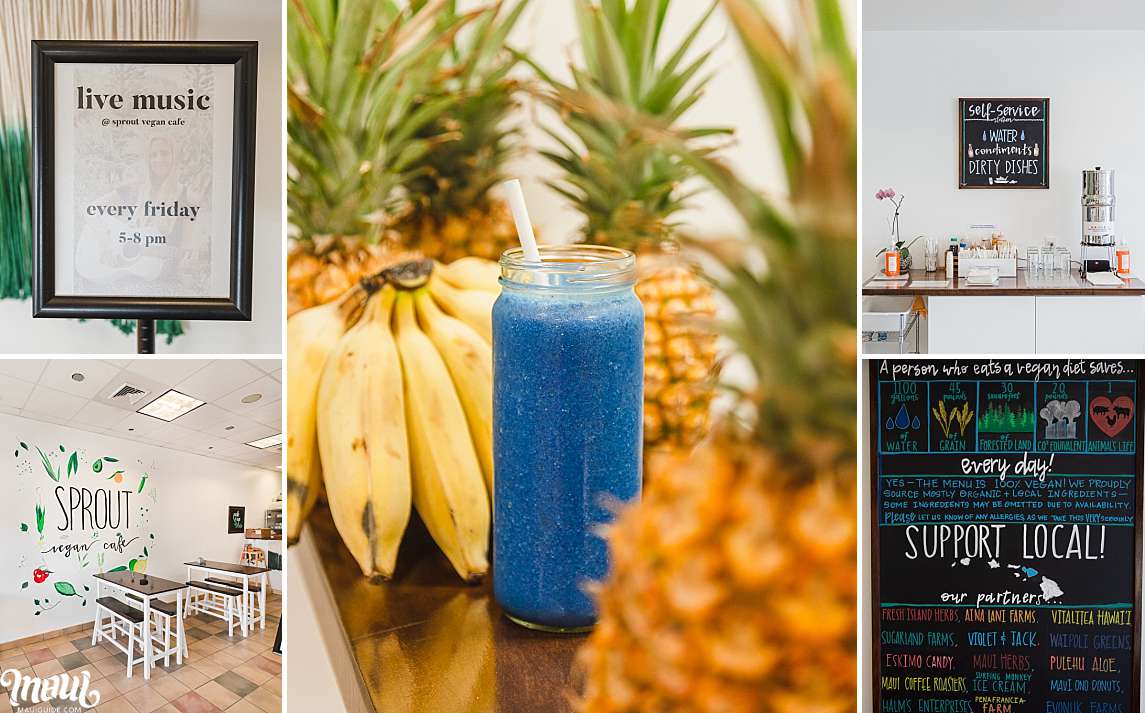 If you are looking for a hearty vegan meal, Sprout Vegan Cafe is a must. Sprout is open from 10 am to 8 pm daily.
Sprout Vegan Cafe
10 Wailea Gateway Place, B102
Kihei, HI 96753
(808) 793-3030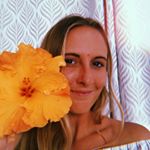 Born and raised on Maui, I have a deep love for language and writing. At present, I work as a content writer at Hawaii Web Group, where I have the opportunity to showcase my passion for storytelling. Being a part of Hawaiian culture, storytelling holds a special place, and I am thrilled to be able to share the tales of the amazing people, beautiful locations, and fascinating customs that make Maui such an incredible place to call home.