There's something in the water on Maui: the island's talent pool runs deep. Despite Maui's small size, the Valley Isle has produced some of the biggest names in reggae— as well as America's Got Talent stars, Hawaiian music wonders, and slack-key celebrities. Whether you're a Maui resident looking for new tunes or a visitor eager to stream local music, here are 12 of Maui's best musicians and bands.

ANUHEA
Island Reggae, Pop
Born and raised in Makawao, Anuhea is one of Hawaii's most recognized names in music. The singer/songwriter is known for her easy-going island reggae style and from-the-heart songwriting, citing Bob Marley, Jack Johnson, and Jason Mraz as some of her biggest influences. In 2009, Anuhea burst onto the island music scene with the release of her self-titled debut album, which featured her first radio hit, "Big Deal." The album landed on the iTunes top 10 pop charts and the Billboard Hot 100, eventually earning Anuhea two prestigious Na Hoku Hanohano Awards. Her second album, "For Love," was released several years later and featured some of Hawaii's all-time favorite radio hits, including "Simple Love Song" and "Higher Than The Clouds."

MAOLI
Island Reggae
Headed by lead singer and band founder Glen Awong, Maoli is known as one of Hawaii and Polynesia's top commercial recording artists. Maoli's first hit, "No One," was released in 2007, ushering in a wave of new fans and radio play. However, "No One" was just the beginning for the band. To date, Maoli has released 21 number-one regional hits and toured across America and the Pacific. In 2020, Maoli won "Reggae Album of the Year" at the Na Hoku Hanohano Awards for their album "Sense of Purpose." The band is still going strong and hopes to bring a Grammy home to Hawaii one day.

JOHN CRUZ
Island Reggae, Folk, Slack Key
In the early 1990s, John Cruz was best known as Ernie Cruz Jr's brother— one of the founding members of the Ka'au Crater Boys, a popular duo in Hawaii at the time. But a few short years later, John found himself in the spotlight following the release of his debut album, "Acoustic Soul." The album won John two Na Hoku Hanohano awards and today is one of the best-selling Hawaiian music albums of all time. In 2007, Cruz released his second album, "One Of These Days," which hit #4 on the Billboard World Music charts. Today, you can catch John performing his hits "Island Style" and "Shine On" at his residency at the Pro Arts Playhouse in Kihei every Wednesday night.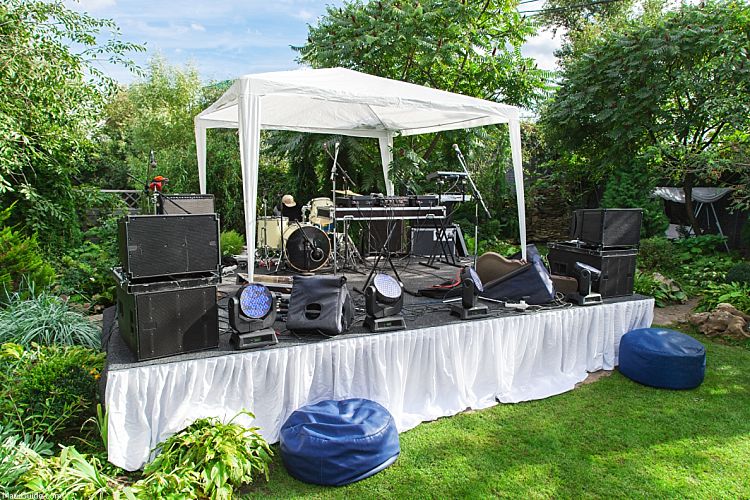 EKOLU
Island Reggae
Ekolu is lauded for their soulful reggae vibes and countless island hits. The band began to take shape in 1994, when members Lukela Keala, Akoni Dellomes, and Makapu Hoopii started jamming together in music class at Baldwin High School. Later, the trio gained recognition after placing second on Brown Bags to Stardom— a popular televised talent show. Since 1999, Ekolu has released nine studio albums and a heap of hits, like "Shores of Waiehu" and "Stuck on You." Even after 20 years, the band is still touring and releasing smash hits. In fact, the band's 2019 reggae cover of Midland's "Drinkin' Problem" amassed over four million plays on Spotify alone.

WILLIE K
Contemporary Hawaiian, Island Reggae, Jazz, Blues, Rock
There's no debate: Willie K is the greatest music legend to have ever come out of Maui. Not only does Willie's artistry span an impressive collection of genres and instruments, but he gained a laundry list of famous fans during his decades-long career, including Prince and Barack Obama. In addition to his solo act, Willie K often recorded and toured with fellow Maui musician Amy Hanaiali'i Gilliom. During their musical partnership, the duo won seven Na Hoku Hanohano Awards and was nominated for the first Best Hawaiian Music Album award at the 2005 Grammys. Although Willie was adept in an array of genres ranging from blues and Hawaiian to opera, it was the musician's magnetism onstage that won over audiences across the globe. Sadly, the Hawaiian legend passed away from cancer in 2020.

KEALIʻI REICHEL
Contemporary Hawaiian
Keali'i Reichel has spent his life working to revive Hawaiian culture through music, chant, hula, and education. In 1994, the Lahaina-born artist introduced Hawaiian music to the American mainstream with the release of his self-produced debut album, "Kawaipunahele." Reichel took home multiple honors at the Na Hoku Hanohano awards that year, and the album stayed at the top of the Billboard World Music charts for several weeks. Reichel went on to sign with Atlantic Records and release several more albums. Today, he boasts 36 Na Hoku Hanohano awards, several Grammy nominations, and a place in the Hawaiian Music Hall of Fame. Despite Reichel's enormous success, he continues to practice as a Kumu Hula and perpetuate Hawaiian values and teachings.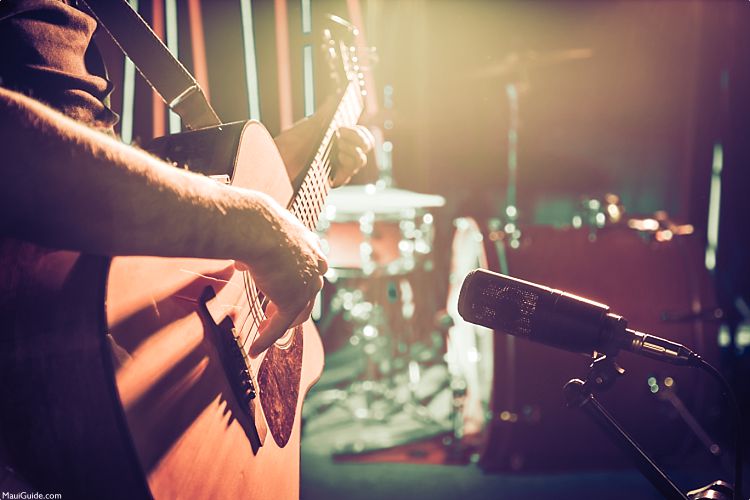 AMY HANAIALIʻI GILLIOM
Contemporary Hawaiian, Falsetto
Amy Hanaialiʻi is Hawaii's top-selling female singer, known for her unique fusion of falsetto and powerhouse vocals. The Maui-raised singer has shared her Hawaiian heritage and island sounds with sold-out audiences worldwide— from Europe to Japan— and was the first entertainer in history to play in the Great Hall of the People in Tiananmen Square. Amy has also played alongside some of music's greats, like Willie Nelson, Earth Wind and Fire, Carlos Santana, and Willie K. Her longtime collaboration with Willie K earned the pair a handful of Na Hoku Hanohano awards and a Grammy nomination. Individually, Amy boasts six Grammy nominations, 18 Na Hoku awards, and an impressive body of English and Hawaiian works. One of the best Maui musicians.

KALANI PEʻA
Contemporary Hawaiian
Kalani Peʻa is one of the biggest names in contemporary Hawaiian music and has the accolades to back it up. The Hilo-born Maui resident has won three Grammy awards— one for each of his albums. Peʻa made history with his 2017 debut album, "E Walea," by taking home a Grammy for Best Regional Roots album and a Na Hoku Hanohano Award— the first Hawaiian music album in history to take both honors. Peʻa also became the first Hawaiian to win a Grammy in the Regional Roots category. Despite his musical success, Peʻa's talents extend beyond singing and songwriting: Kalani is fluent in Hawaiian and has illustrated and published five Hawaiian language children's books.

GEORGE KAHUMOKU JR.
Slack Key, Contemporary Hawaiian
Known as "Hawaii's Renaissance Man," George Kahumoku Jr is a slack key virtuoso, singer, farmer, artist, teacher, and Hawaiian cultural practitioner. With a musical career that dates back to the 1960s, George possesses multiple Na Hoku Hanohano awards and four Grammys for Best Hawaiian Music Album. Today, George hosts the Slack Key Show at the Napili Kai Resort, which features different slack key and ukulele artists each week and is the longest-running concert series in Hawaii. The musician also founded the Hawaiian Music Institute at the University of Hawaii Maui College to help preserve Hawaiian music. When George isn't playing at the Slack Key Show, he teaches at Lahainaluna High School and tends to his 2.5-acre farm in Kahakuloa.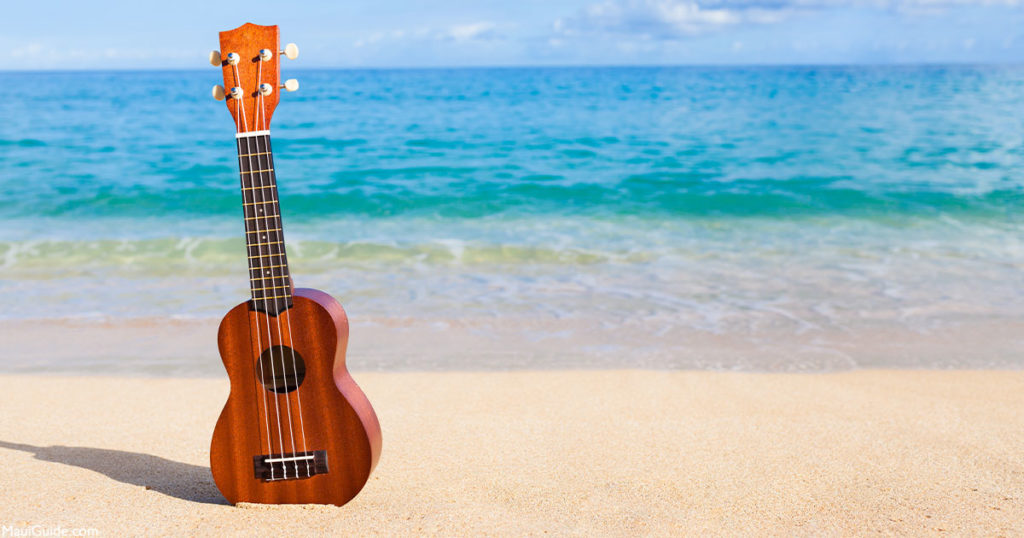 LILY MEOLA
Pop, Country
Born and raised in Kuau on Maui's north shore, Lily Meola hit it big in 2022 when she received a Golden Buzzer from Heidi Klum during her America's Got Talent audition. But before her AGT appearance, Lily was no stranger to the big stage. Willie Nelson discovered Lily while she was performing in a cafe in Paia, and he brought the young singer-songwriter along on tour. In the years following, Lily recorded with Steven Tyler, Kris Kristofferson, and Sammy Hagar and co-wrote a single for Andra Day. Although Lily ended up with a third-place finish on America's Got Talent, her musical career is far from over. One of the best upcoming Maui musicians, she continues to release enchanting original songs and will tour with Ray LaMontagne later this year.

NUFF SEDD
Island Reggae, Pop
Maui band Nuff Sedd has been a household name in the islands since the release of their debut album, "Open Doors For Strangers," in 2004. With groovy beats, saxophone licks, and soulful vocals, the group's innovative reggae sound earned them plenty of radio play, three Hawaii Music Awards, and two Na Hoku Hanohano awards. At the forefront of the band is lead singer and founding member Josh Kahula. Josh and Nuff Sedd continue to play at festivals and venues around Maui, and you can catch Josh performing live at restaurants and bars in West Maui.


JORDAN T
Island Reggae
Hailing from the Upcountry town of Makawao, Jordan T is making waves in the reggae music world. The singer-songwriter and multi-instrumentalist once served as Maoli's lead guitarist, where he performed alongside his band members for packed audiences around the world. These days, Jordan T works as a solo artist, but his career shows no signs of slowing down. In 2013, he released his smash island hit "Sunset Tonight," which has over six million plays on Spotify alone. Today, Jordan T continues to tour around the nation.
Live music lovers— check out Music 2Nite for a comprehensive list of live music gigs on the island. Hosted by Manao Radio, Music 2Nite is Maui's most up-to-date live music calendar.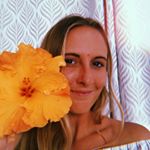 Born and raised on Maui, I have a deep love for language and writing. At present, I work as a content writer at Hawaii Web Group, where I have the opportunity to showcase my passion for storytelling. Being a part of Hawaiian culture, storytelling holds a special place, and I am thrilled to be able to share the tales of the amazing people, beautiful locations, and fascinating customs that make Maui such an incredible place to call home.