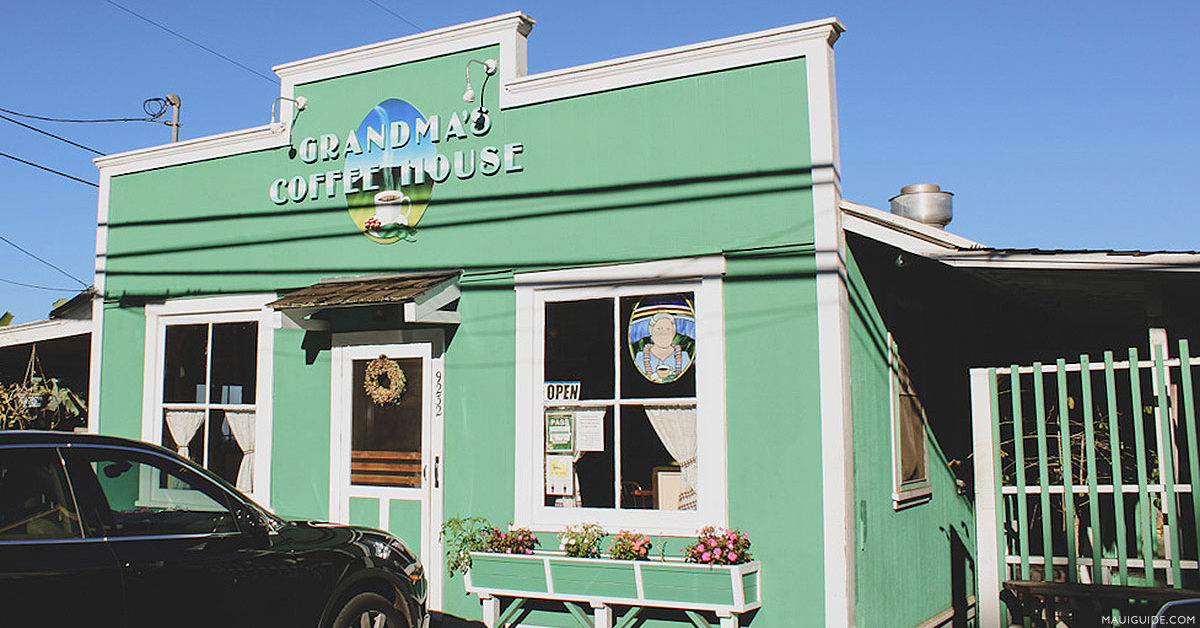 In Brief
Located in Keokea—a small hamlet in verdant, tranquil Kula—Grandma's Coffee House is a popular spot to stop after watching the sun crest over Haleakala or on the back way from the Road to Hana. Equally popular among farmers and artists, the cozy café is as cherished for its locally-grown, organic coffee as it is for its homemade baked goods and sweeping views of the island's coastline.  This is one of the most popular Hawaii coffee shops.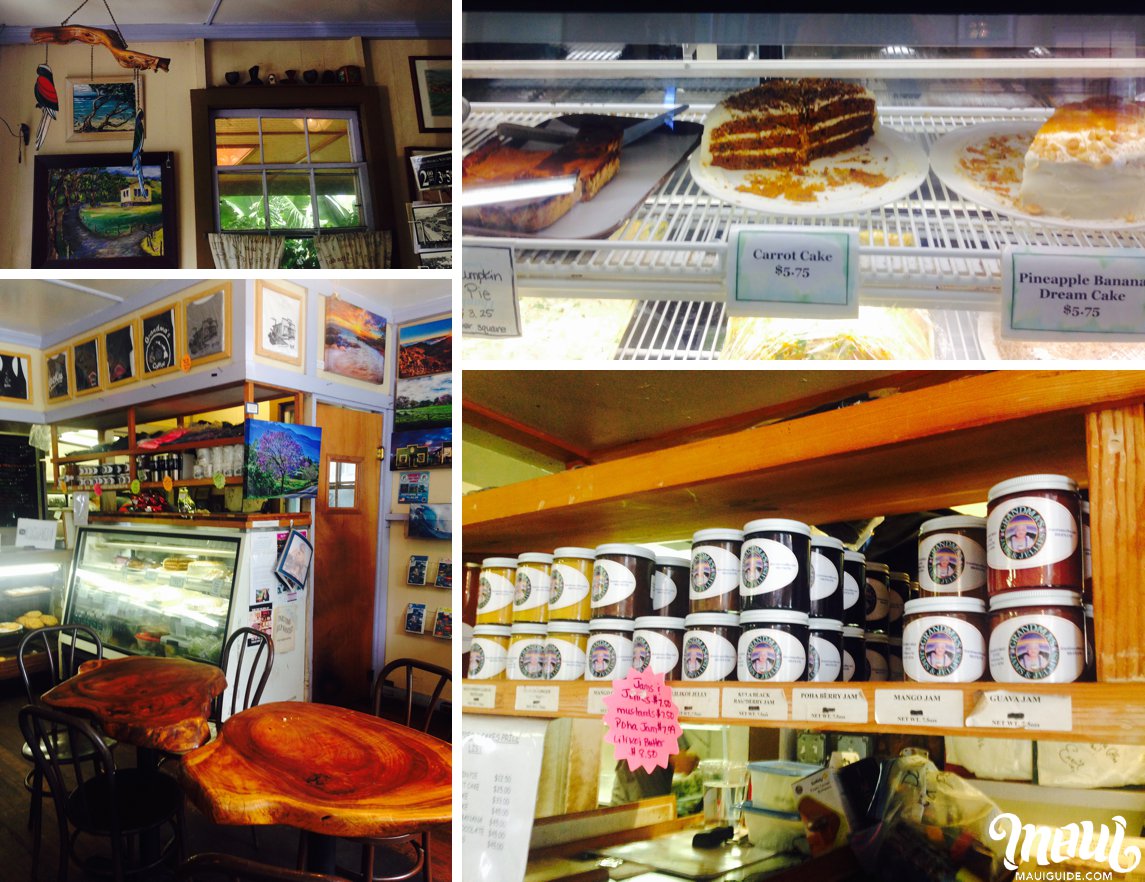 What to Love
Established in 1918 by Minnie Franco—a Puerto Rican native who began harvesting wild coffee on Haleakala's slopes when she was sixteen-years-old—Grandma's Coffee House maintains much of its old-school charisma through meticulously-kept details (think: framed newspaper articles that have yellowed around the edges, a century-old Burpee coffee roaster that's still used today, and a corrugated tin roof that calls to mind early Hawaii). Inside, gleaming, exotically-shaped tables peer up at chalkboards with the coffee and food menu, while glass cases display treats made from "Grandma's" original recipes. Outside, a coffee tree grows in the center of the rustic lanai, which presents panoramic vistas from its perch of 2,800 feet. The fresh-roasted Arabica coffee is superb; the eats, like Taro Burgers and Eggs Benedict, are homey and delicious. But it's the baked goods that are unforgettable, from chocolate-chip banana bread to triple-layer pumpkin pecan caramel cake and pineapple coconut bars.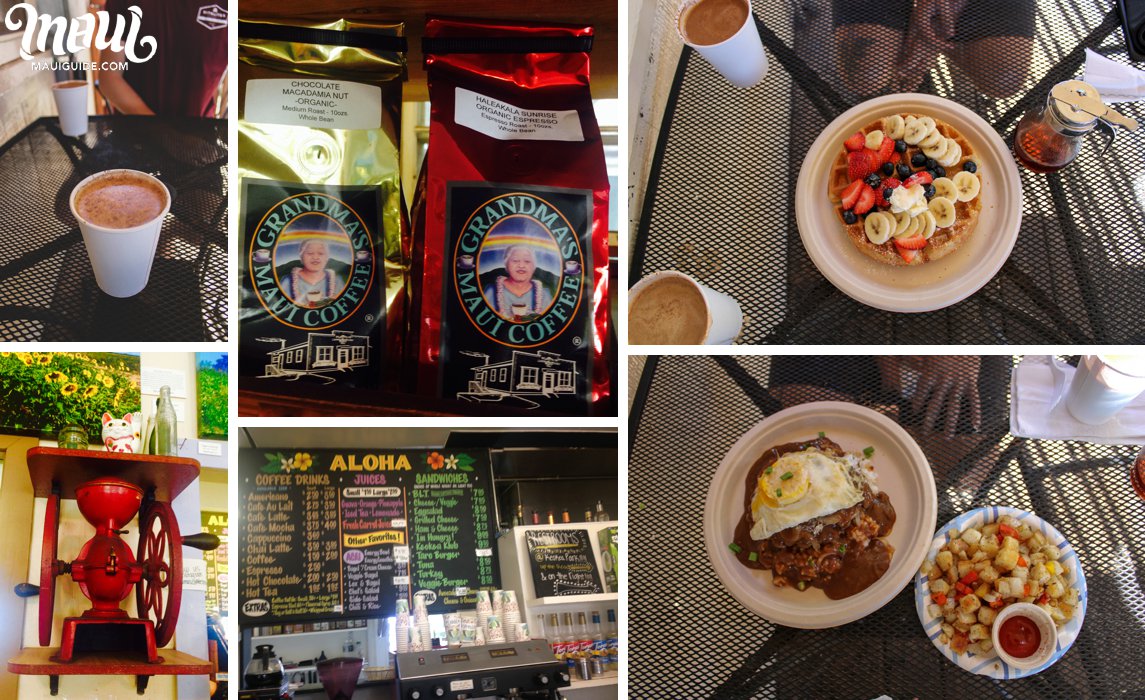 What to Know
Located at 9232 Kula Highway, Grandma's Coffee House is open daily from 7 am to 5 pm. Sundays offer a particularly lively scene—diners can dig into weekend brunch specials as live Hawaiian music is performed by local talent.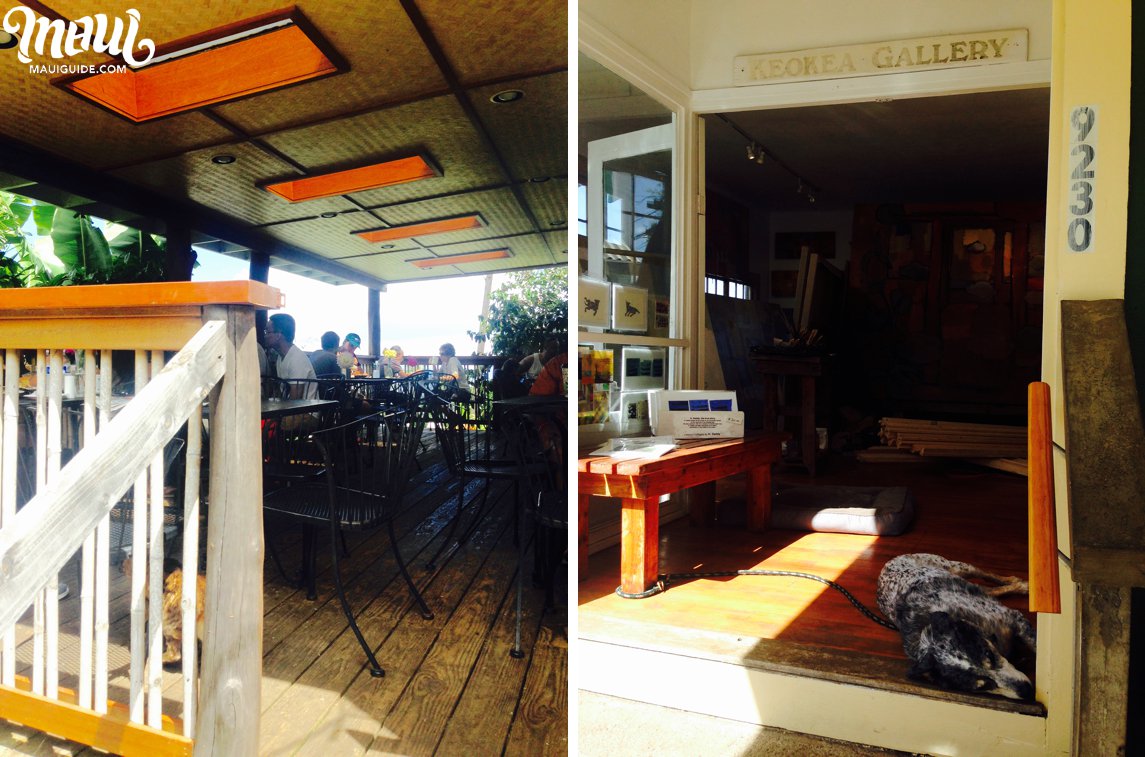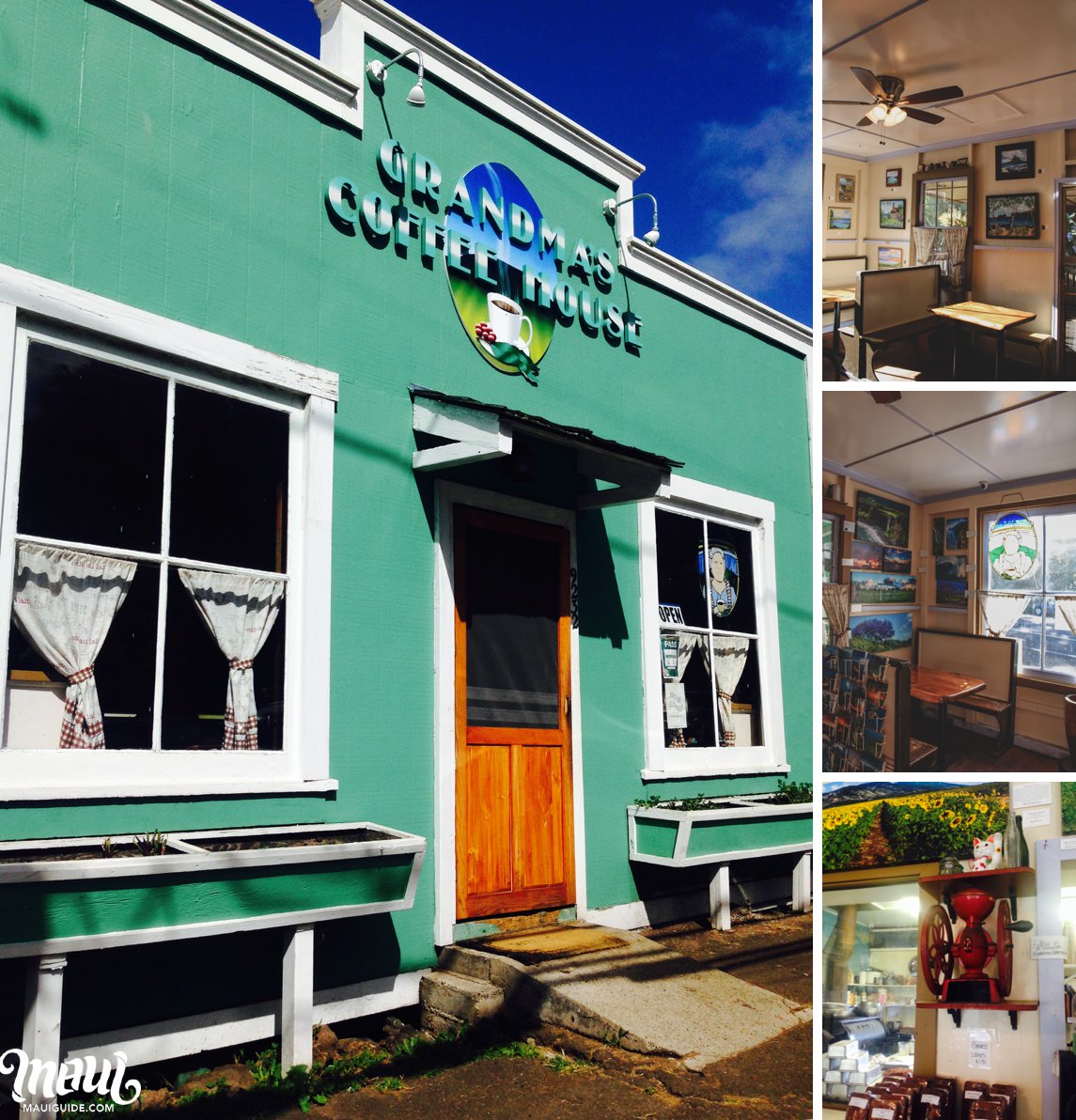 What You'll Find Nearby
Keokea may be a blink-and-you'll-miss-it outpost but that doesn't mean it's not thriving with heart and personality. Next door to Grandma's Coffee House, you'll find the lovely Keokea Gallery—a small space that exhibits stunning works by Maui artists. Across the street, you'll also find Keokea Park, a gem-green beauty that's ideal for picnickers, readers, and, of course, keiki.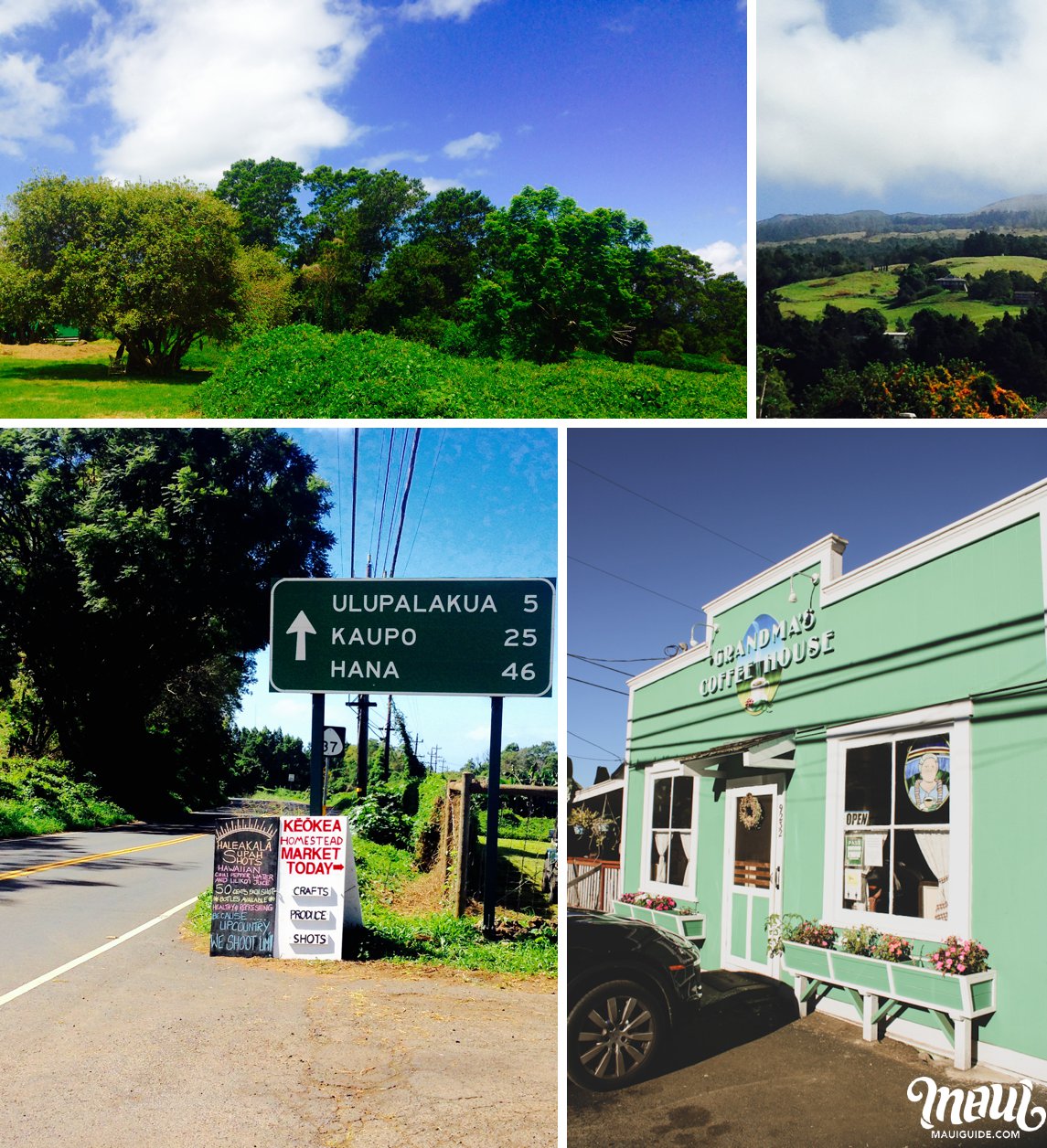 ALSO NEAR THE GRANDMA'S COFFEE
BACK SIDE