Hana's Waterfalls
Witnessing the waterfalls of Maui tops most visitors' lists—and is there any question why? Fringed in lushness and cascading from crane-your-neck-up-to-the-sky heights, these dramatic beauties are veritable marvels, fulfilling our fantasies of a tropical rainforest (and then some). While a number of waterfalls along the Road to Hana require trekking long distances to reach—or taking a helicopter into the island's gorges—Wailua Falls is that rare gem: Plunging into a pool mere yards off the side of the road.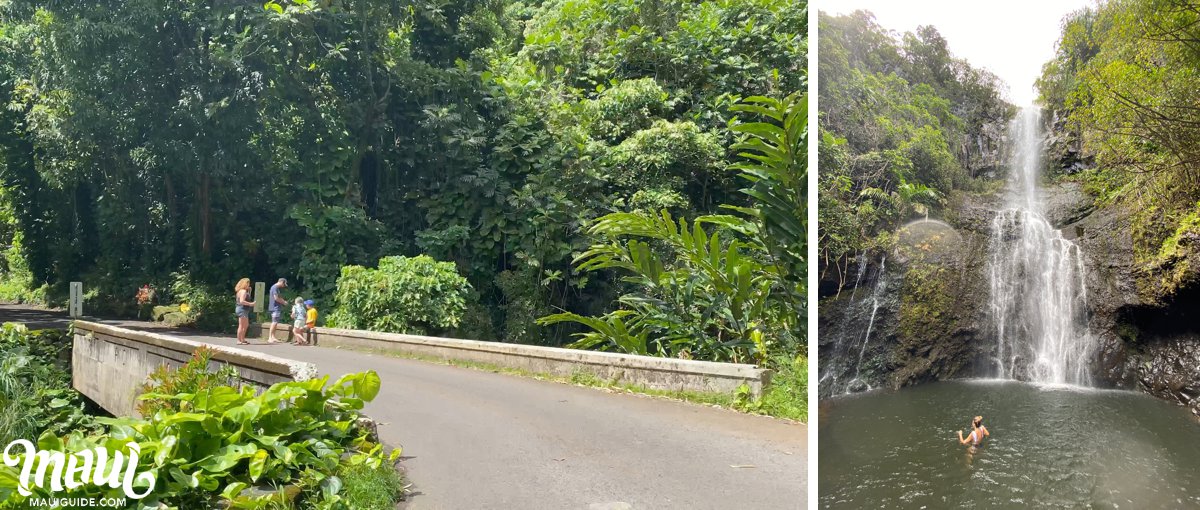 What to Love
Plummeting from eighty feet above into Honolewa Stream, Wailua Falls is surrounded by the East Side's verdant greenery, adding to its mystique and enriching the entire Hana experience. Those up for a short hike can foot it down to the base of the falls on a path to the right of the bridge, or jump into Wailua's refreshing plunge pool for a dip. Heavy rains naturally render the falls more radical, but even its gentle cascade will likely be seared into your memory.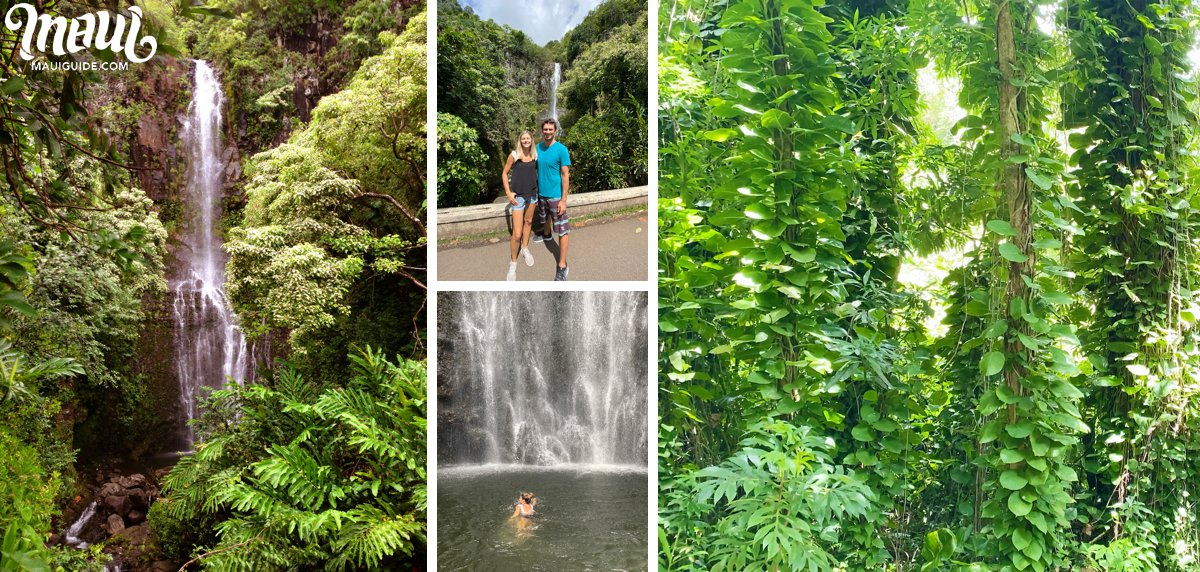 What to Know
While parking is available, it tends to get tight on busy days; that said, since many stop for little more than a picture, exercise patience and you should be able to shimmy in. Local vendors set up shop with snacks, souvenirs, and other miscellanea; no restrooms are available. As with all places on the island, also exercise caution—especially if you choose to walk its trail for a closer glimpse.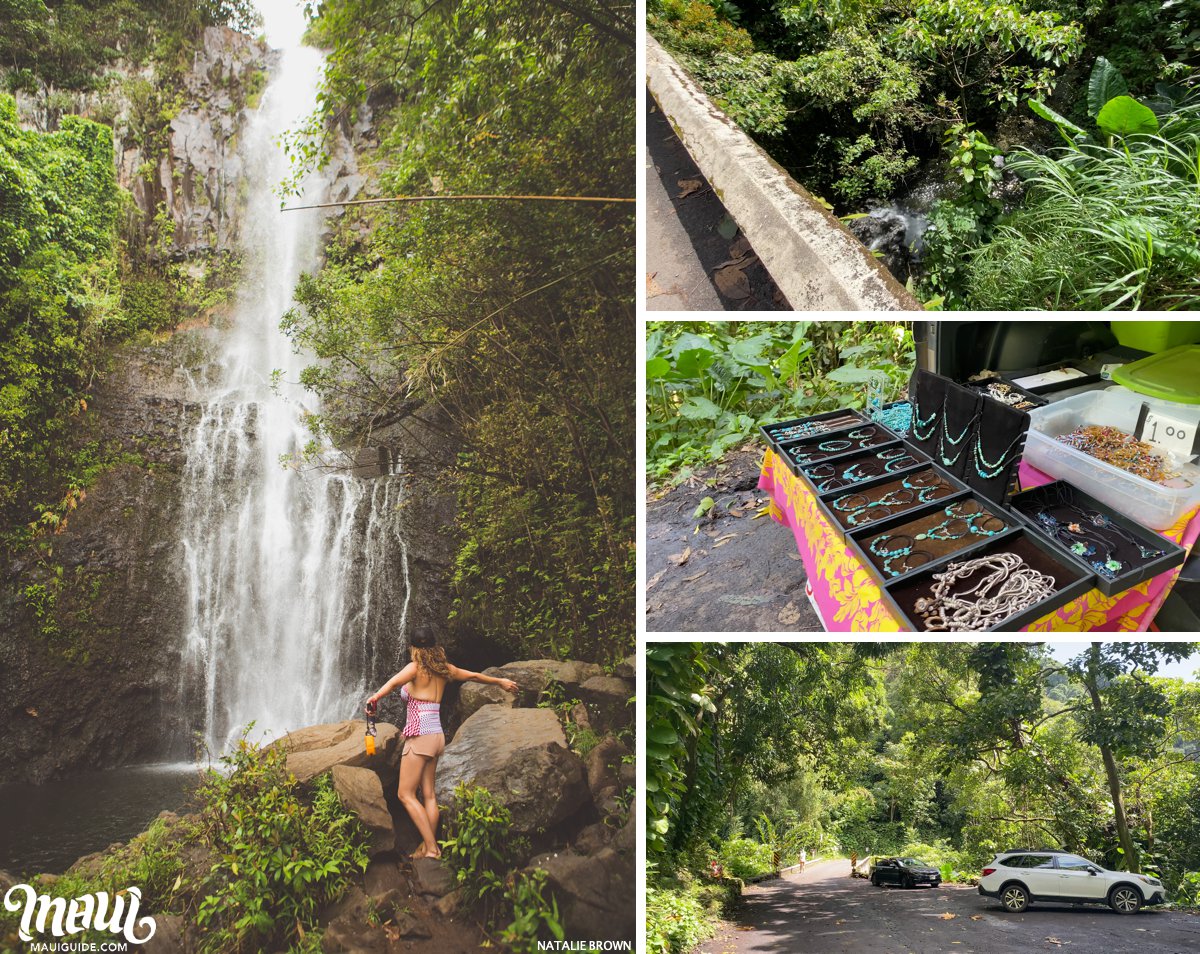 What You'll Find Nearby
Near Mile Marker 42, you'll come upon what's often deemed the most mesmerizing site of waterfalls in Hawaii: The Seven Sacred Pools at Ohe'o, which present tiered cascades that lead into the ocean. While the pools themselves are closed indefinitely, the park is a thrill to enjoy; to extend your adventure, head across the way to Pipiwai Trail, which takes hikers to the stunning, 400-foot Waimoku Falls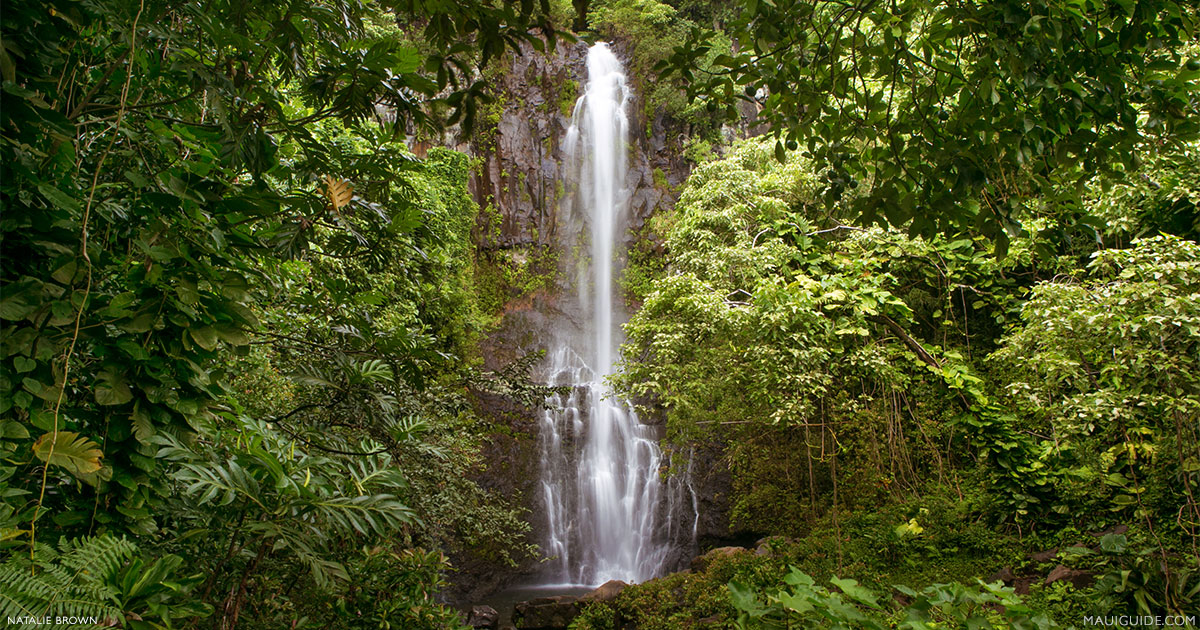 ALSO NEAR WAILUA FALLS