If you only have one wedding day, why not go all out and celebrate in paradise, right?! With more than 60 weddings per day, Maui is one of the top wedding destinations in the world for couples from around the globe. Year-round ideal weather, gorgeous views, world class resorts, stunning wedding venues, unique cuisine and rich culture are just a few of the reasons to get married on Maui, and we're here to help you narrow down one of the most difficult tasks – choosing your vendors!
From photographers to florists to venues and equipment rentals, there's no need to feel overwhelmed with our list of experienced, professional, and highly recommended local wedding vendors. Enjoy, and know you're in good hands with all of the following pros listed below.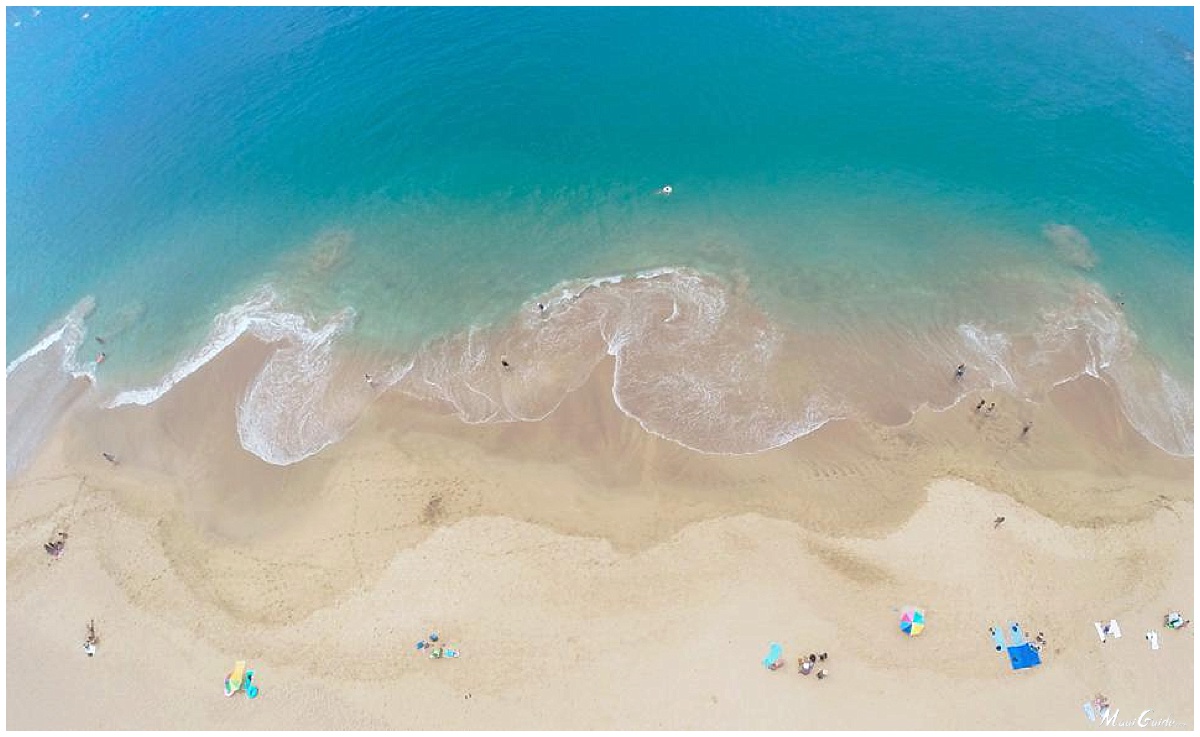 Maui's Top Wedding Vendors
#1 Hawaii Wedding – Wedding Planner
With more than 6,000 weddings and vow renewal ceremonies completed since 1994, it's safe to say Hawaii Wedding knows a thing or million about the intricacies of getting married on Maui. Offering planning services that include location scouting, licensing, officiates, wedding certificates, beach permits, ceremony types and more, the team at Hawaii Wedding are here to ensure nothing gets overlooked, allowing your wedding day (and week) to run as smoothly as possible.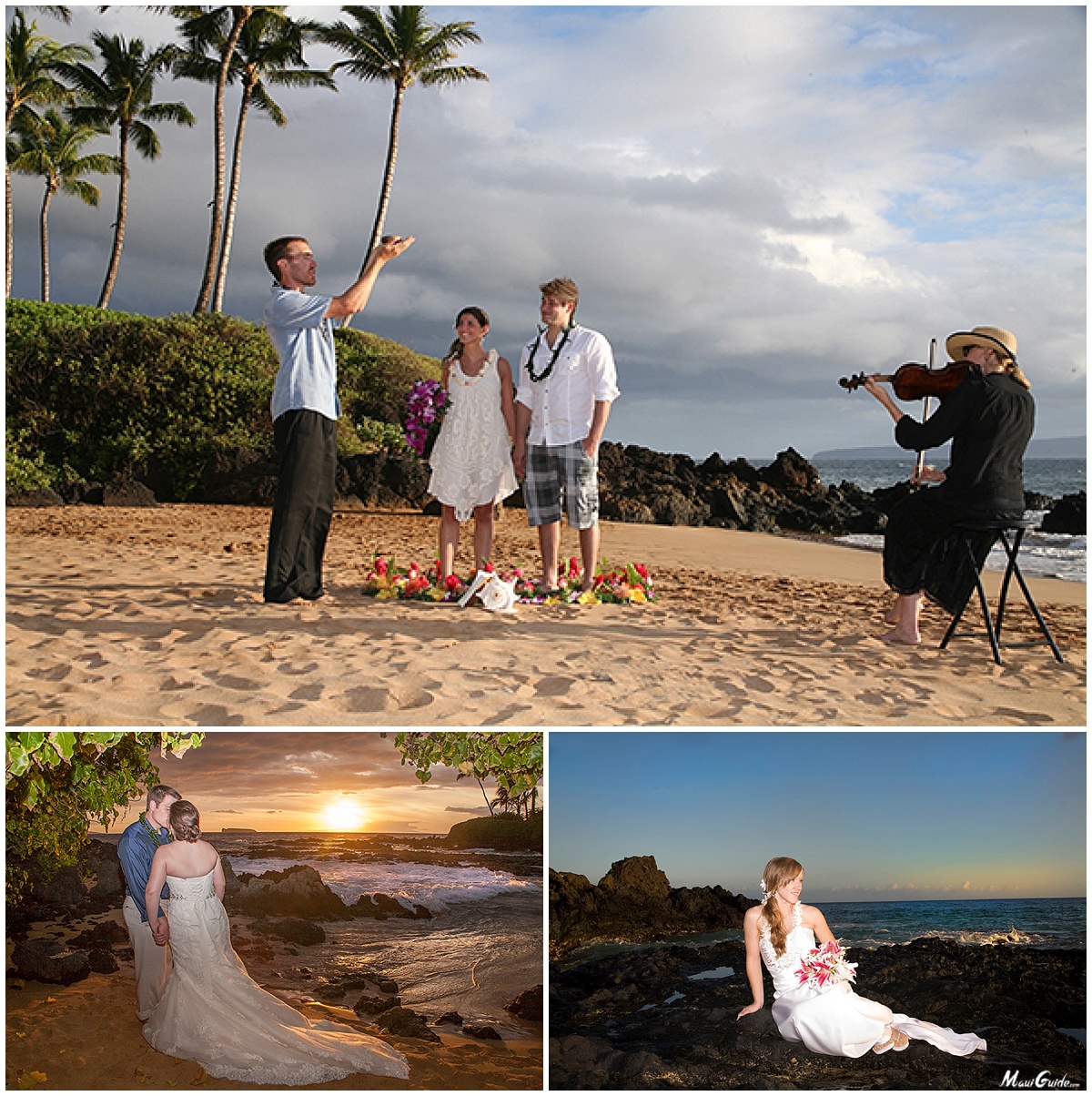 #2 Maui's Best Massage – Group Activity
Whether you want to treat your wedding party to a pre (or post) wedding day massage, or just want a way to de-stress with your significant other before the big day, Maui's Best Massage offers a range of individual, couples and group massages at their studio location in Wailea, as well as outcall services directly to your accommodation! Treat yourself with a Deep Tissue, Relaxation or Hawaiian Lomi Lomi massage from the best massage team on Maui.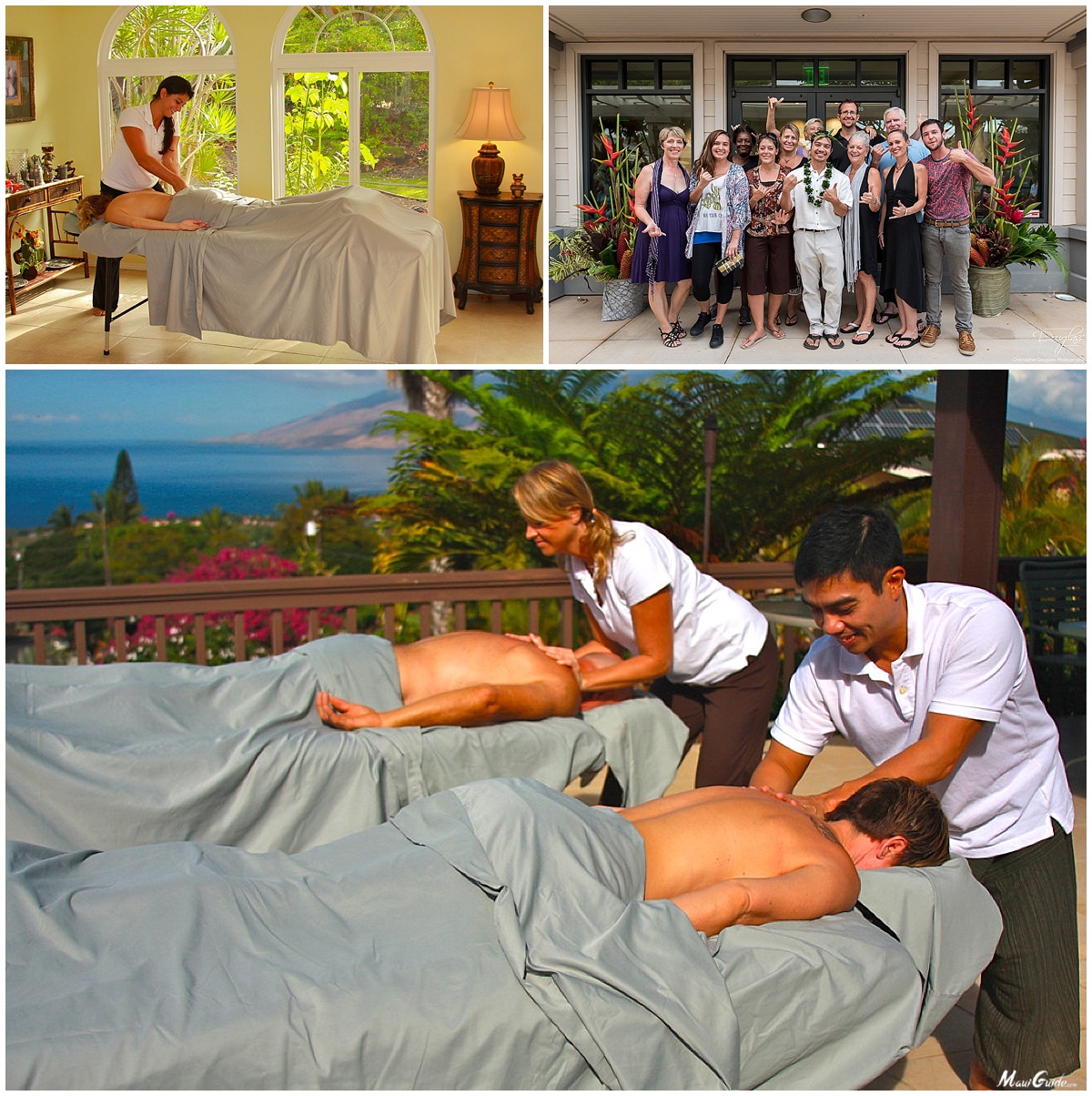 #3 Maui Tropical Plantation – Venue
Located centrally in Waikapu, Maui Tropical Plantation is one of Hawaii's most exquisite, romantic wedding venues. With sweeping views of the West Maui Mountains and lush garden landscaping that overlooks a sparkling lagoon, couples can enjoy the beautiful  and catering from the award-winning onsite restaurant, The Mill House. The location is convenient no matter where you're staying on Maui, and offers the best views of Maui's natural beauty.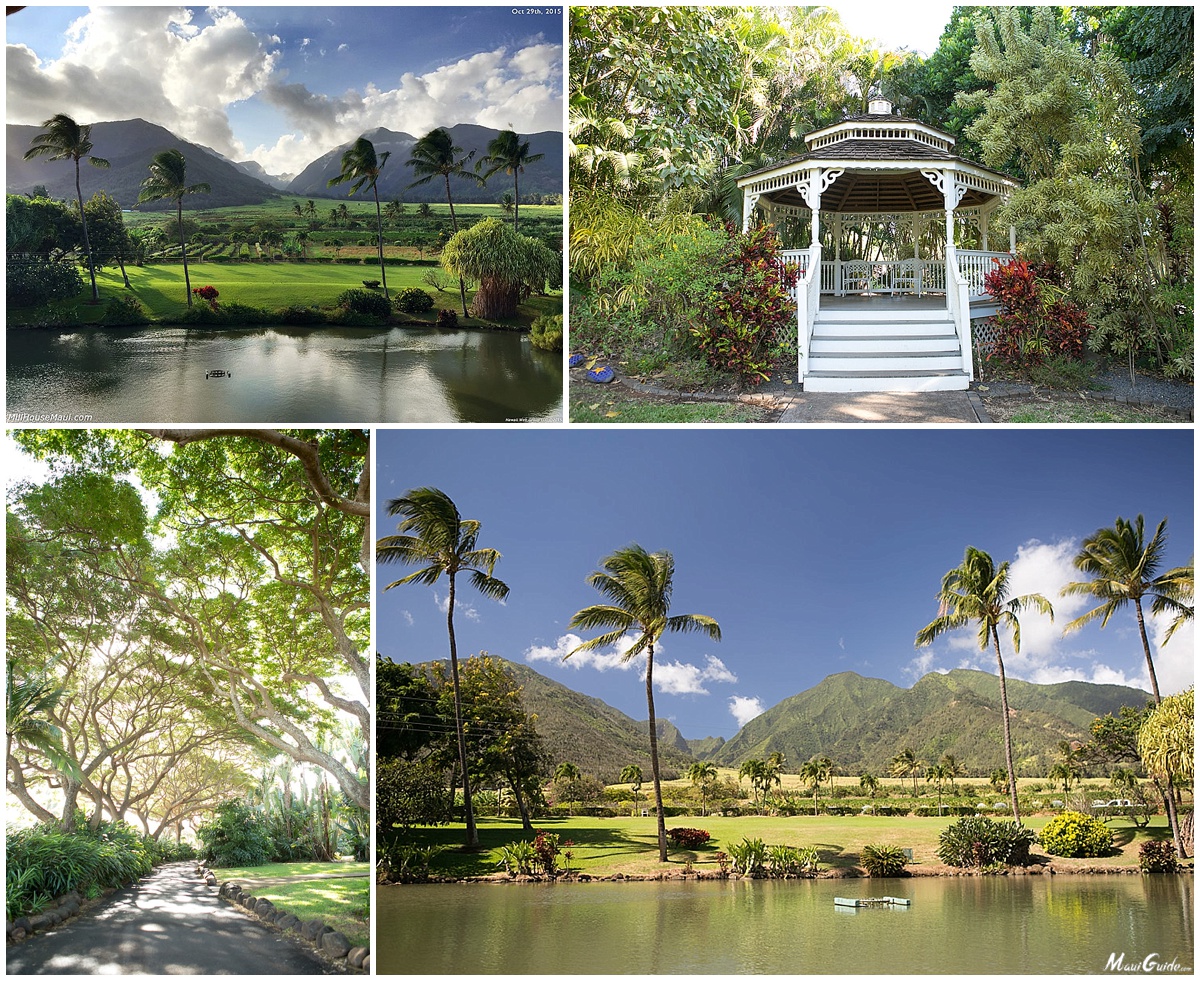 #4 Travaasa Hana – Venue
If remote and peaceful is what you're after, Travaasa Hana is the ultimate luxury venue for your upcoming wedding. Located on the gorgeous eastern shoreline of Maui, Travaasa is home to The Plantation Guest House and Lawn, an elegant and secluded venue ideal for weddings. Surrounded by Hana's lush rainforest and secluded, dramatic beaches, it's a truly amazing place to escape and discover what makes Maui so special.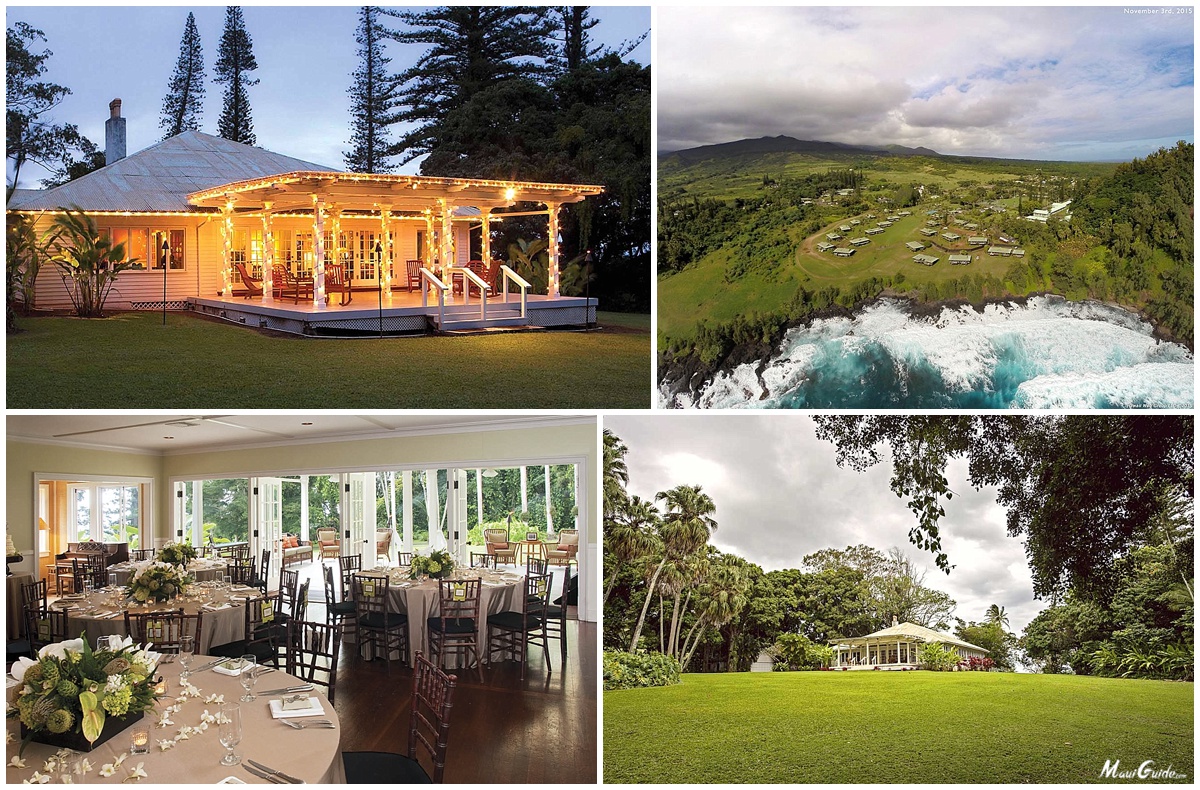 #5 Island Rents Maui – Equipment
One thing about weddings – they almost always require some major equipment! Luckily, Island Rents makes it simple by offering the most popular wedding day equipment needs, including tents, lighting, dance floors, tables, chairs, catering equipment, linen, draping, tableware and more. With excellent customer service, reasonable prices and high quality equipment, we highly recommend their professional services for all of your wedding day equipment rental needs.
#6 Bella Bloom Maui – Florist
An exclusive Maui florist with a seriously stunning portfolio of tropical floral arrangements, Bella Bloom offers happy couples an assortment of leading wedding designs and fresh flowers of their choice. With a background in visual display, founder Nicole has a true eye for beauty, design and arrangements, perfectly complimentary to any bride's specific wants and needs. We highly recommend their professional services, both for their stellar beauty factor and unique designs.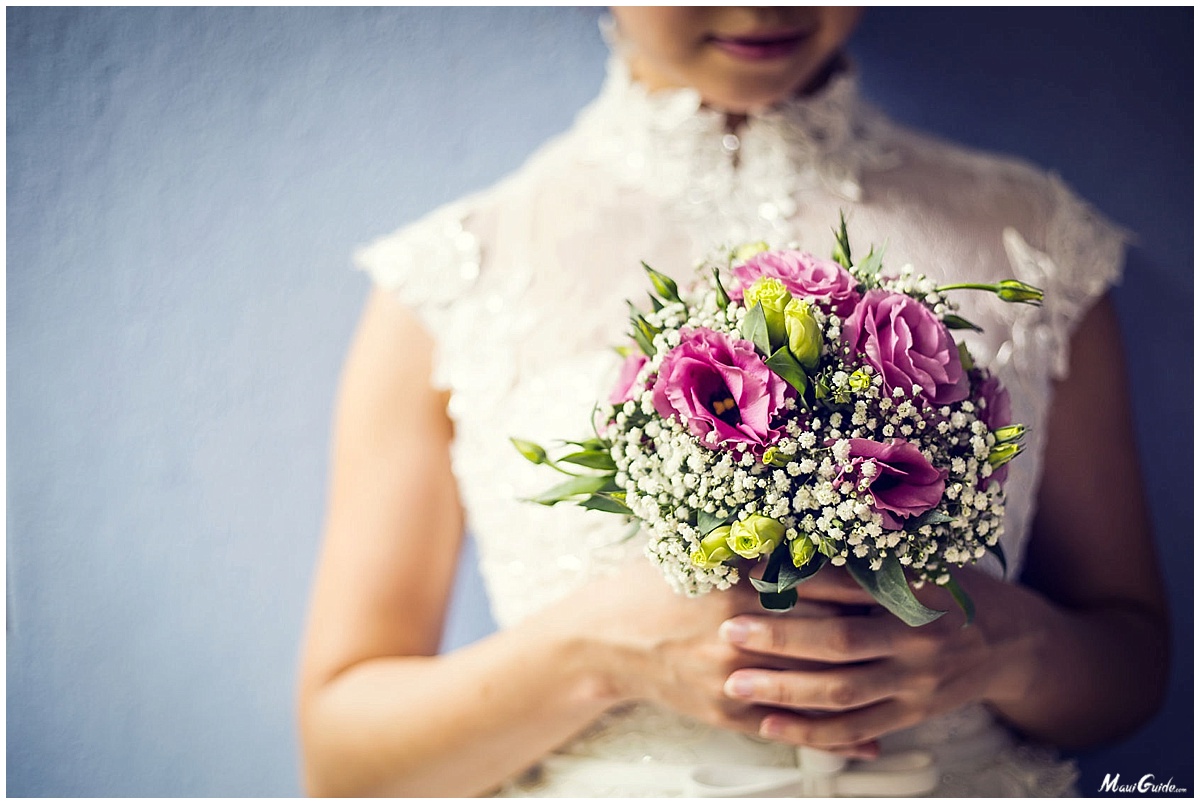 #7 Maui Sweet Cakes – Cake
Offering mouthwateringly delicious cakes and sweets, Maui Sweet Cakes is a go-to for wedding day sweets on The Valley Isle. Handmade with the best quality local ingredients, their team is extremely helpful in creating the custom look you're going for, whether it's a romantic, multi-tiered cake or flavorful cupcakes. We highly suggest going in for the best part – the taste test! – to see which cake varieties you love the best.
Thank you for reading our list of top Maui wedding vendors. We wish you a day of pure happiness in paradise, and hope to see you celebrating soon!