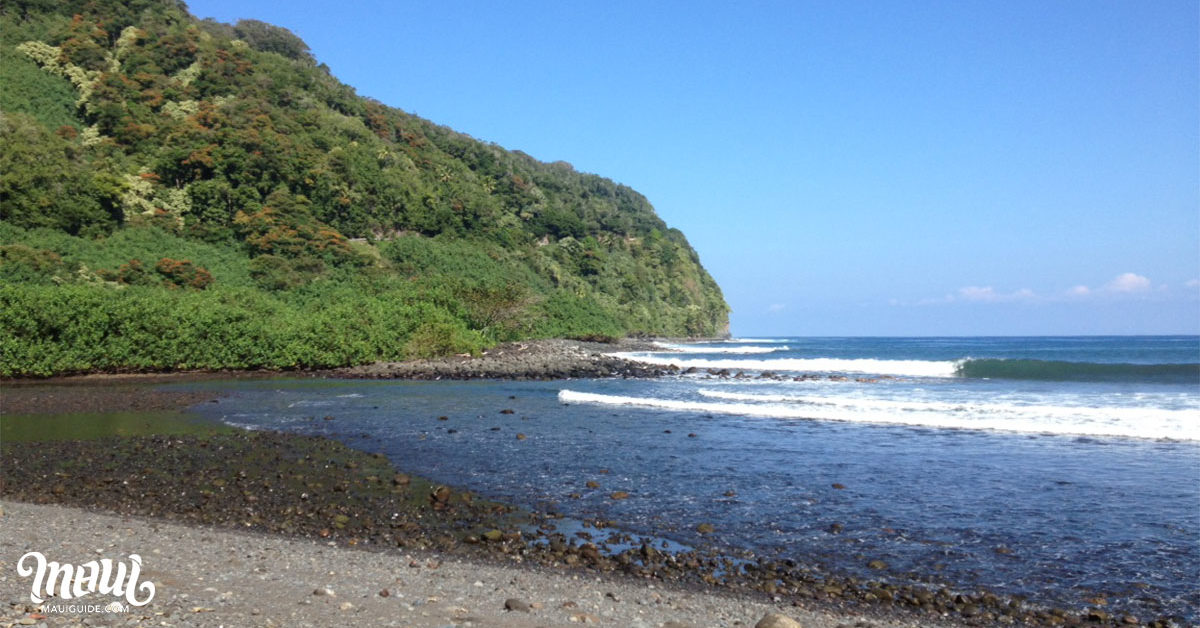 Part of the joy of journeying to Hana is found not just in its turns—as in 602 —or in its bridges (that'd be 59), but also in the dips it presents, taking travelers to 1,000-foot elevations and then dropping them along the coast.
Such is the sensation offered at Honomanu Bay. Tucked into a lush valley, an unassuming dirt path leads to a pebbly, oftentimes peaceful cove. Here, drama reigns, with sand that's somewhere between onyx and alabaster, waves that can turn volatile, and lava cliffs carpeted in forests.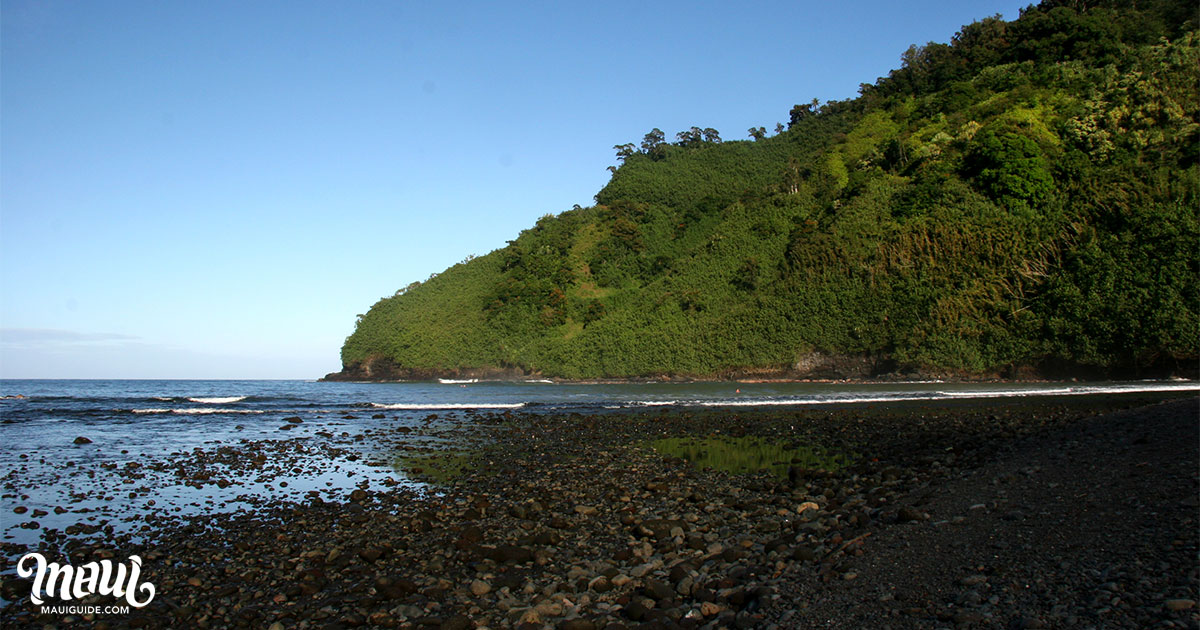 What to Love
The valley—an erosion sculpted during Haleakala's longest era of dormancy—possesses mountains that reach 7,000 feet, while the slopes that frame the secluded beach peak at 1,200. On the mauka (mountain) side of the bay, you'll find Honomanu Stream—a solid option for wading, given that the ocean at the cove often presents hazardous waves. The first accessible beach after Hoʻokipa, it's beloved by kamaʻaina, particularly surfers and fishermen; its felled ʻohia, near the stream, makes for theatrical snapshots.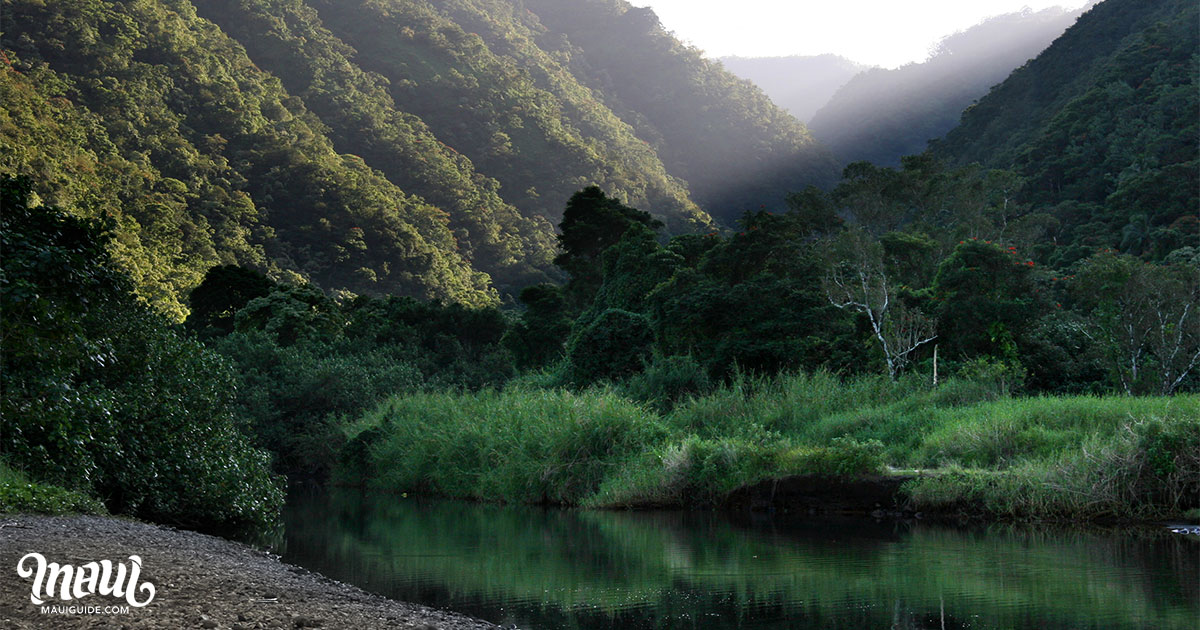 What to Know
The "bay of birds," as Honomanu translates to, possesses a rather steep, rocky road and is not suitable for non-4×4 cars (and is prone to being muddy). This is a local spot and is best left to the local surfers and fisherman.  ***Unfortunately, vehicles are regularly broken into at this spot so we recommend viewing as you drive by from the cliffs above.*** Located between Mile Markers 13 and 14; no facilities offered and no lifeguard on duty.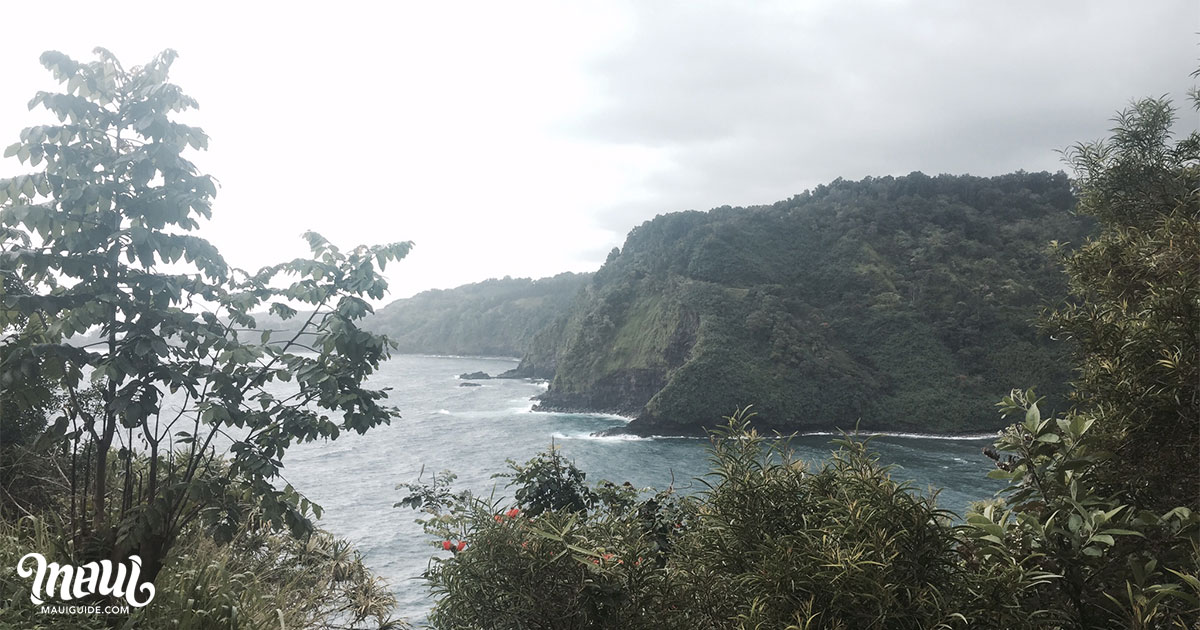 What You'll Find Nearby
At Mile Marker 12.2, you'll come across Kaumahina State Wayside Park—a 7.8-acre expanse that offers restroom facilities, running water, and scenic vistas; just past Honomanu Bay, you'll come across the legendary Keʻanae Peninsula—home to a historical church, one of the best banana bread stands in the state, and a picturesque, craggy coastline.
ALSO NEAR HONOMANU BAY