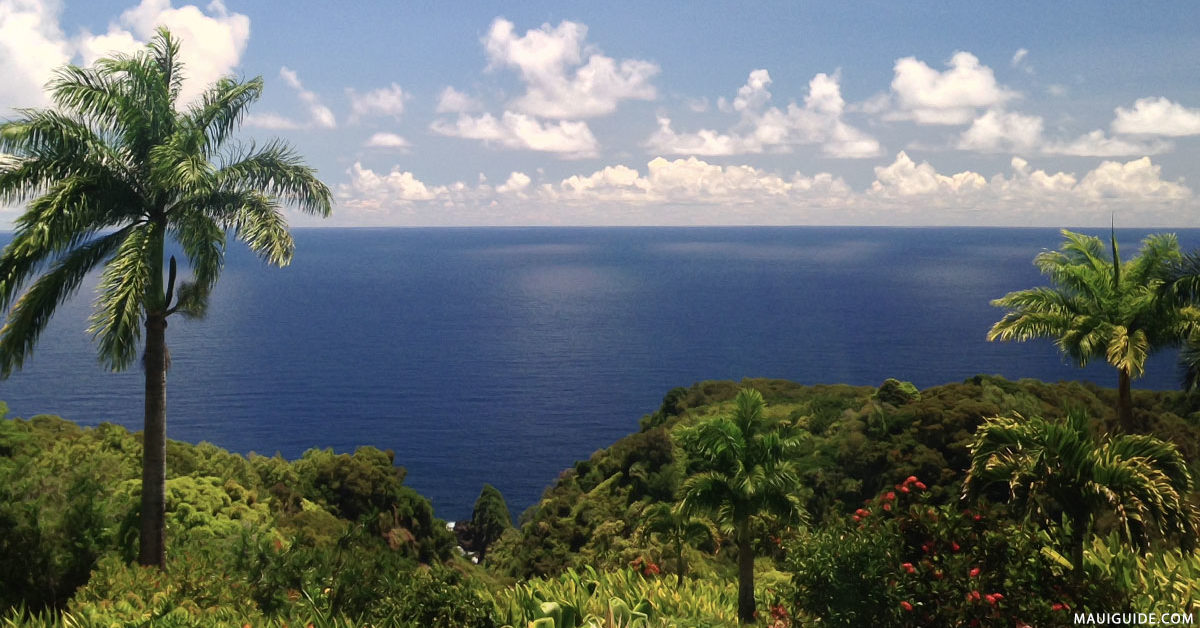 In Brief
Located between Mile Markers 10 and 11 on the famed Road to Hana, the Garden of Eden—established by Maui's first ISA-certified arborist in 1991—was constructed to celebrate the island's plant life while also honoring its natural ecosystem. Going down in history as the background imagery in the opening of Jurassic Park, the beautifully-maintained site offers the largest ti plant collection in the state, a bamboo alley, a century-old mango tree, stunning ocean views, and an Enchanted Forest (truly).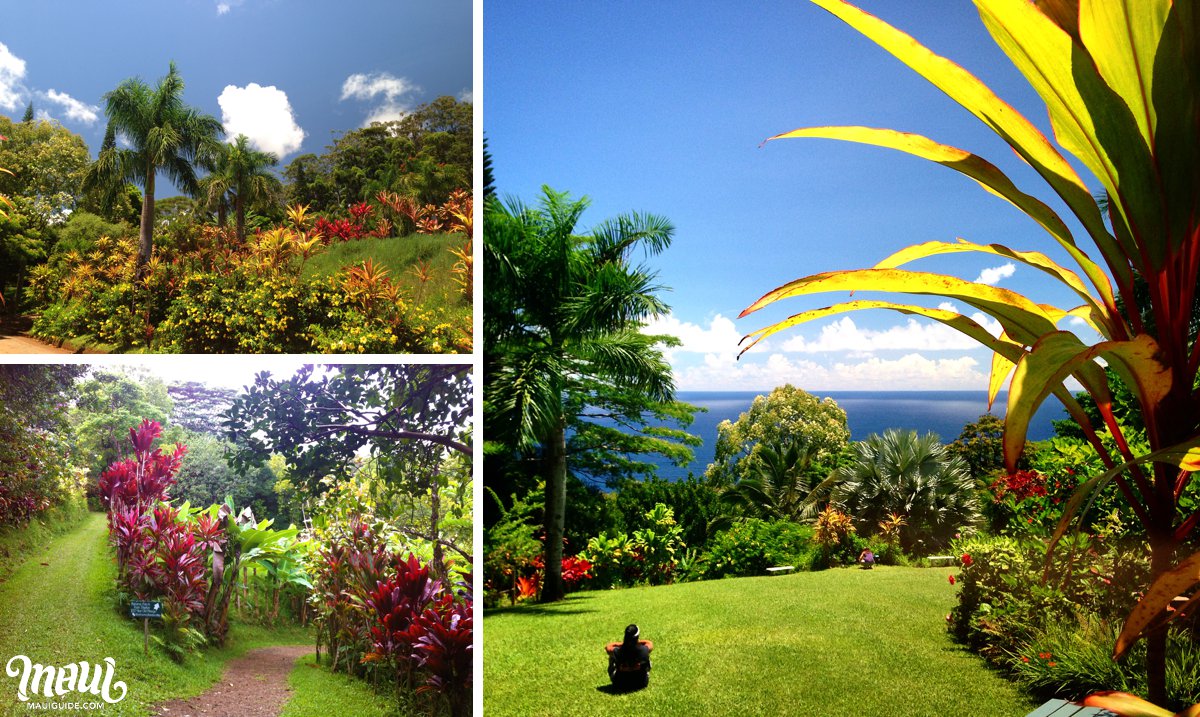 What to Love
Whimsy meets practicality the moment you drive through the gates, with signs pointing to different—and intriguing—sections. In other words, tremendous care has been given to this botanical garden and extends to its environmental practices (no pesticides and enormous respect for the native forests and culture.) In addition to the abundance of plant life—from albizia to 'ohia lehua and rainbow eucalyptus and anthurium—the Garden of Eden offers an excellent vantage point to soak up the splendor of Upper and Lower Puohokamoa Falls. Nearby, you can also appreciate Keopuka Rock, affectionately called Jurassic Rock for the role it played in the now-iconic movie.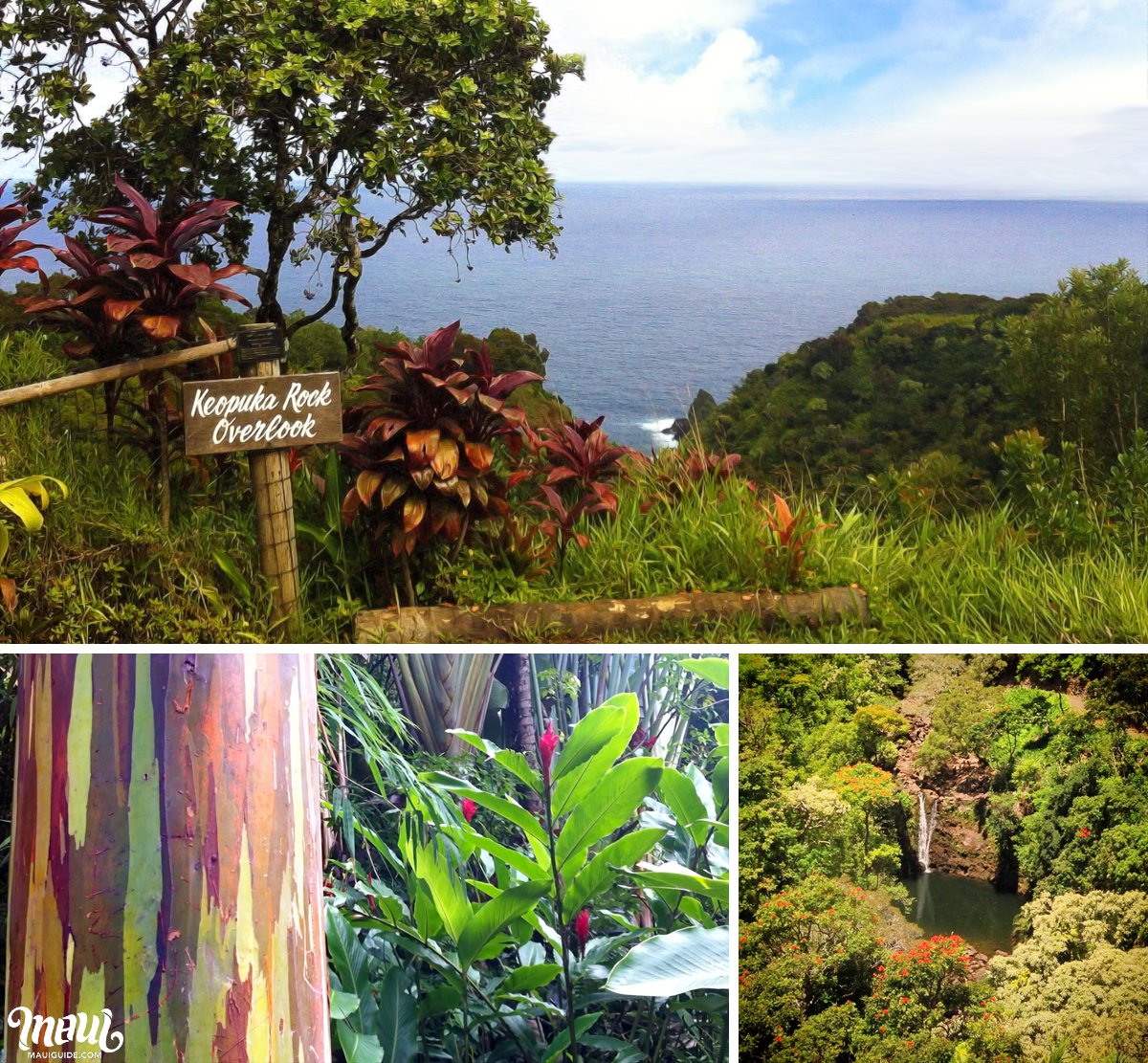 What to Know
Admission is $15 per adult, $5 for children, and $10 for kama'aina with a Hawaii State I.D. Multiple attractions—including a duck pond that's visited by peacocks—makes the Garden of Eden perfect for the whole family, no matter how many generations you have in your car for your Hana excursion. The site presents a labyrinth of walking trails—2.5 miles total—and sees between 200-300 visitors per day. Be sure to check out the garden's art gallery before leaving: the space features jewelry, paintings, handmade soaps, and ceramics by Maui-made artists. Handicap-accessible, the Garden of Eden also offers public restrooms and a food truck.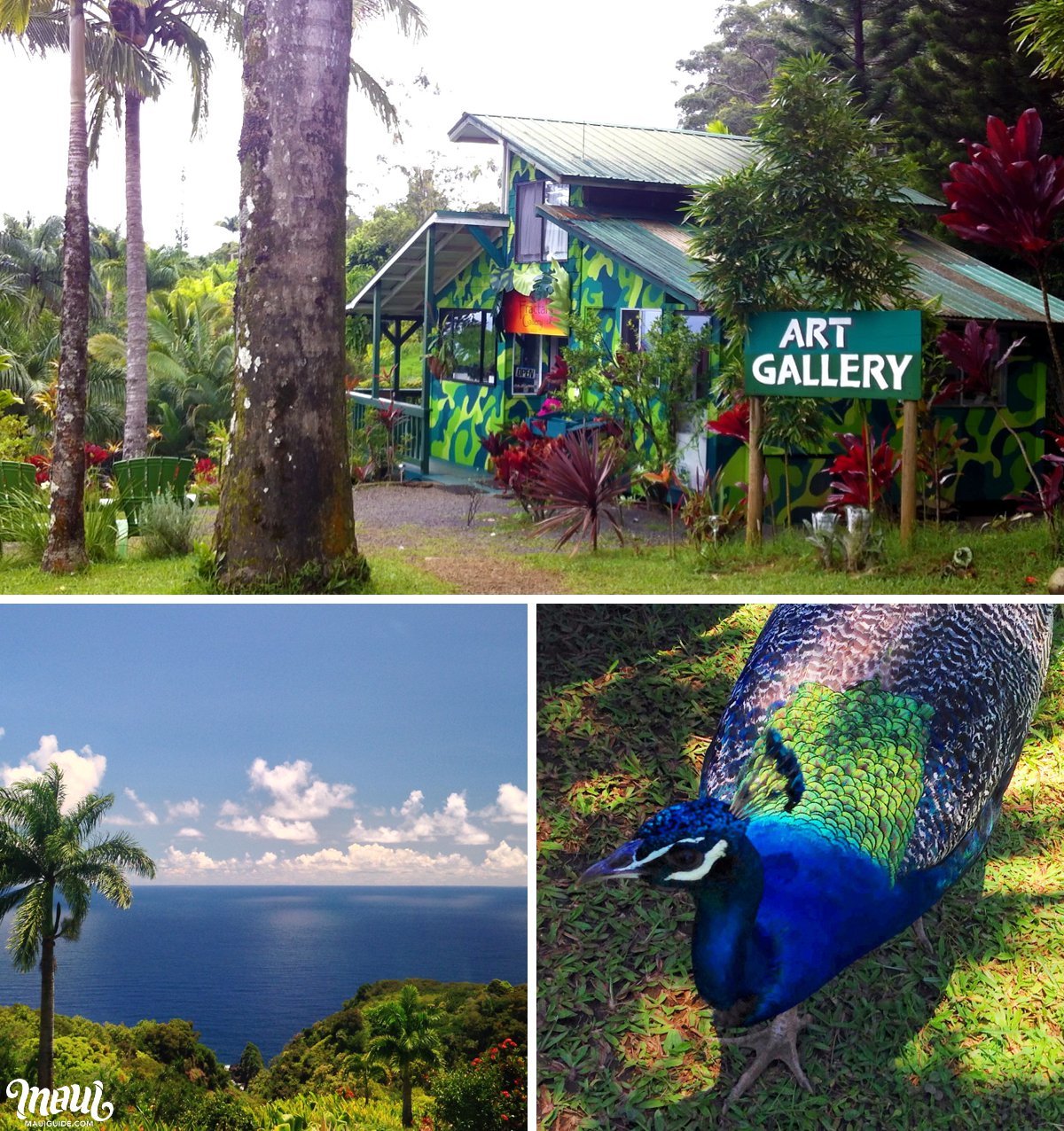 What You'll Find Nearby
The unassuming but lovely hike presented at Waikamoi Ridge Trail at Mile Marker 9.5 and Ke'anae Peninsula at 16.8—a gorgeous finger of lava covered in greenery and featuring a charming church (and some of the best photo opps on Maui).
ALSO NEAR THE GARDEN OF EDEN