From luxuriant rainforests to beaches sanded in black, gold, and red, the Road to Hana is not at a loss for natural beauty—so much so, the 64-mile journey can be downright dizzying for the senses.
But aside from a few roadside stands—and fantastic ones at that—the famed road is a far cry from the Starbucks, Burger Kings, and rest stops that dot mainland highways. In other words, if you don't plan wisely—or make a few smart stops—your excursion might go from unforgettable to, well, defined by hangriness.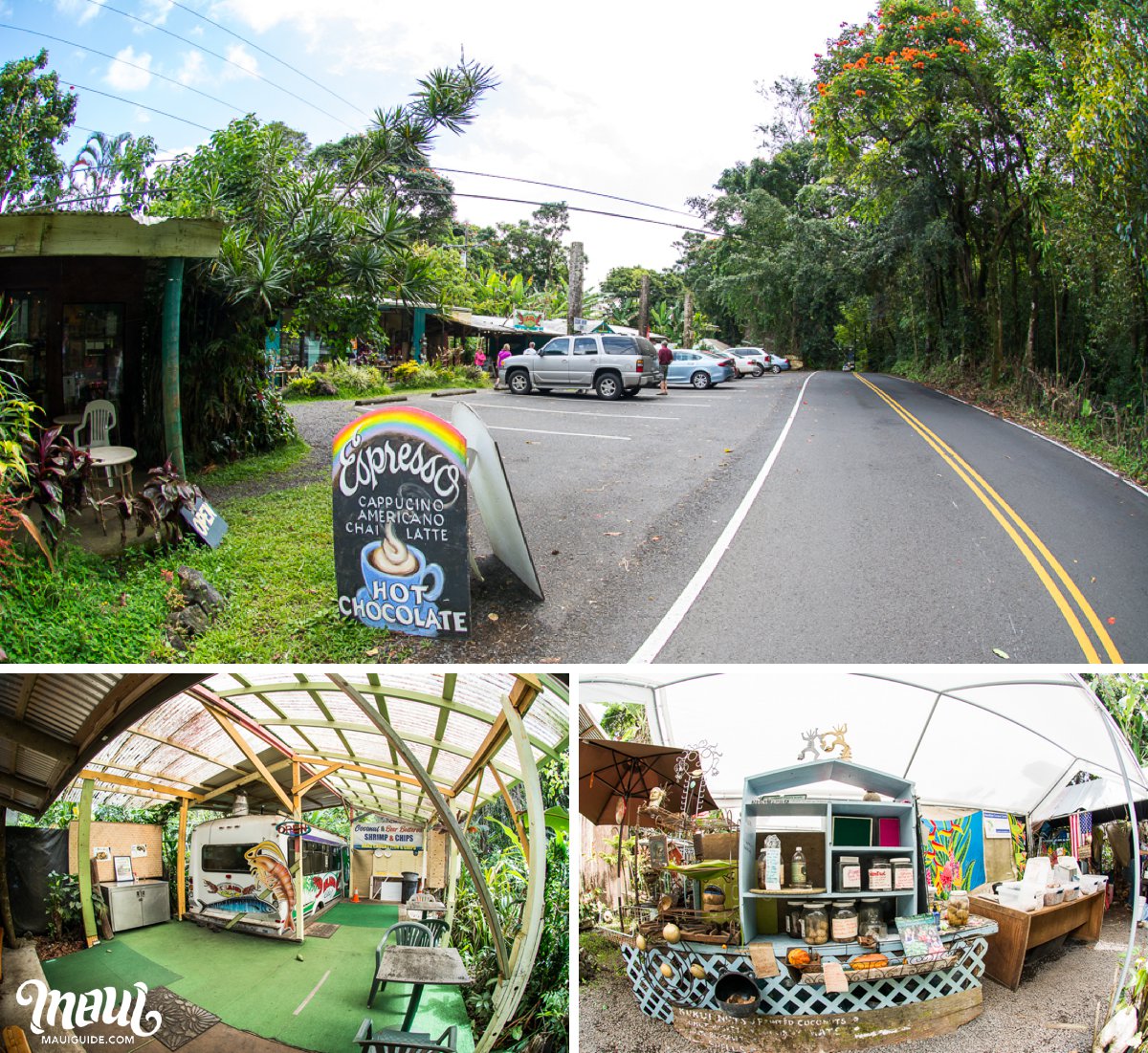 Enter Nahiku Marketplace. Located at Mile Marker 29—roughly six miles before Hana proper—the bright, buzzy village is a weary traveler's oasis, what with its maze of eateries and retailers.
What to Love
Given that Nahiku Marketplace boasts a cluster of venues, it serves as a convenient, all-in-one spot for eats, drinks, and browsing (it also has porta-potties). One of the few places on the Road to Hana to offer coffee, it's a must for those who crave a mug of something hot after playing in the region's myriad waterfalls. And while coconut candy might be a frequently-seen sight across the island, Nahiku Marketplace's is tops—called "Hana Style," it's created with thinly-sliced coconut that's roasted with just a touch of sugar to bring out the fruit's nutty flavor. (Also musts: kiawe-smoked breadfruit, which is known as 'ulu in Hawaiian; sorbet; smoked fish, and fresh fruit smoothies.) The area surrounding the marketplace also redefines "verdure," thanks to the 300 inches of rain it receives annually.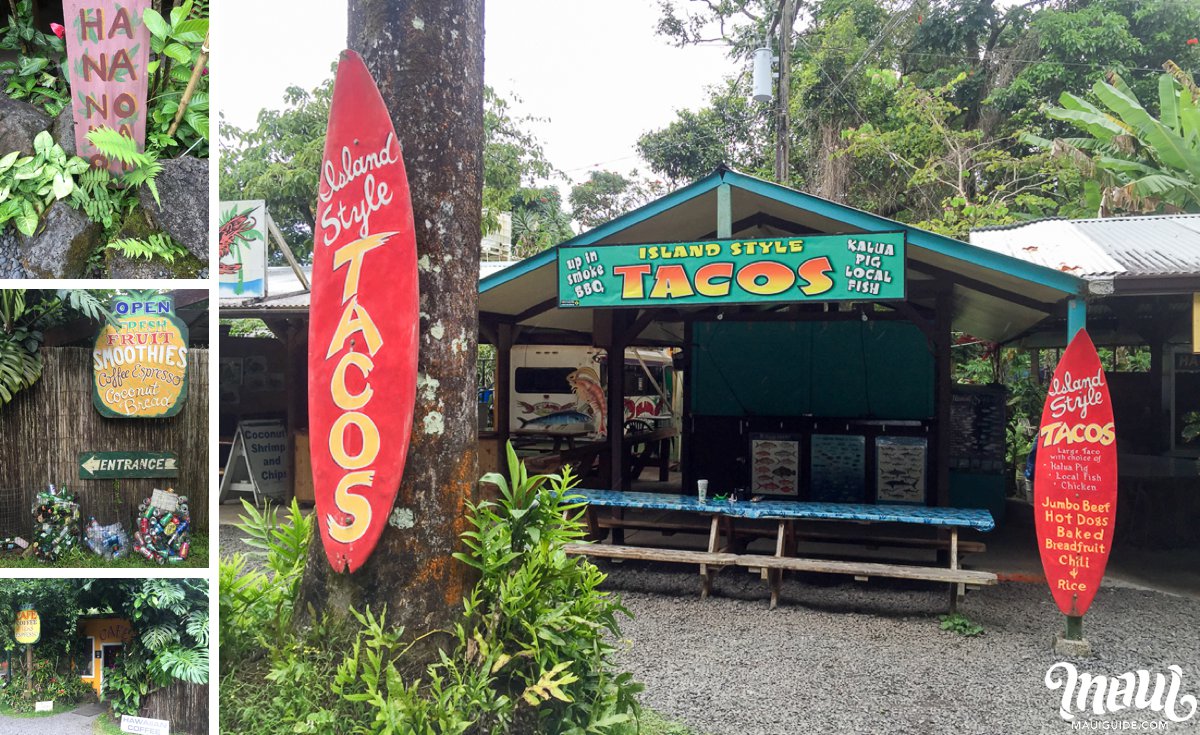 What to Know
While some guidebooks and online posts recommend going down Nahiku Road to visit the bay, we suggest the opposite. The small community isn't built to accommodate the masses, leading to congested traffic and understandably-upset residents. To phrase it differently, it's best to keep your time in Nahiku restricted to the Marketplace. (And absolutely do not cross any signs that bear the words "Closed," "No Trespassing," or "Kapu.") Nahiku Marketplace is generally open from 10am t0 5pm, but keep an open, happy mind if you find some retailers closed: We really do operate on island time. Trash bins and recycling are also available; parking is limited.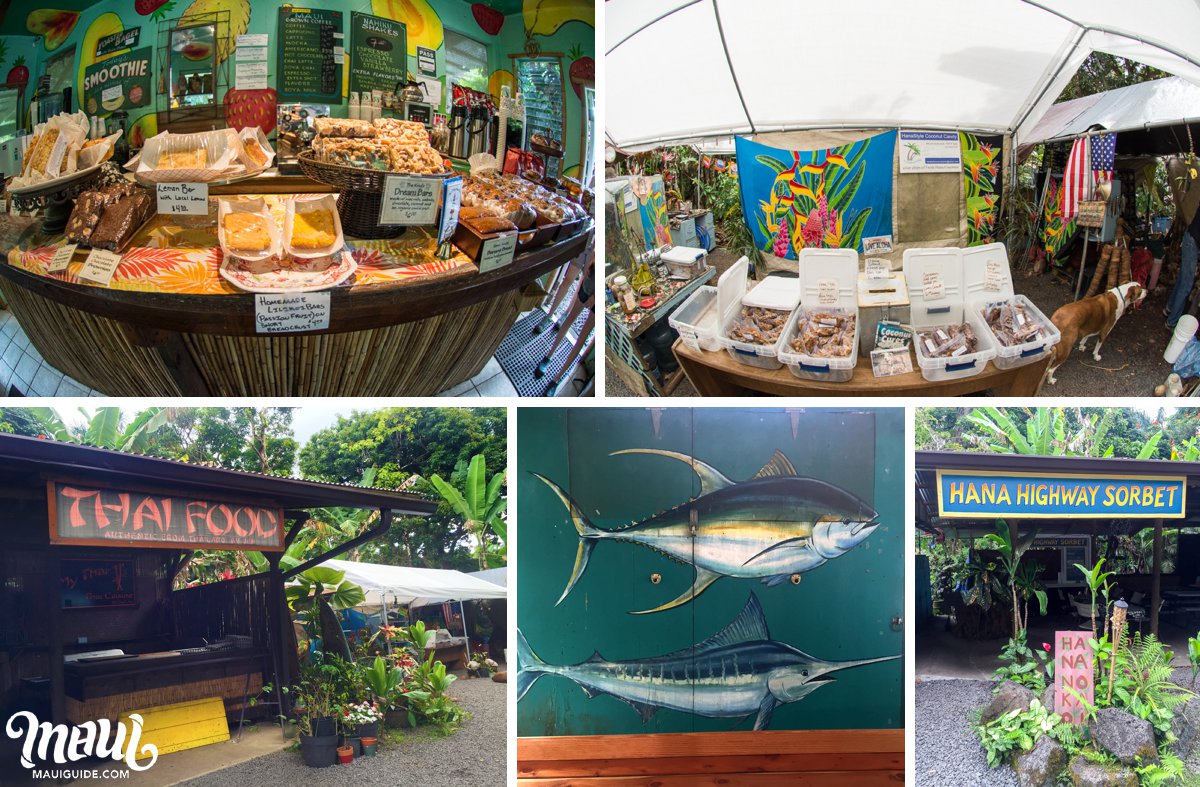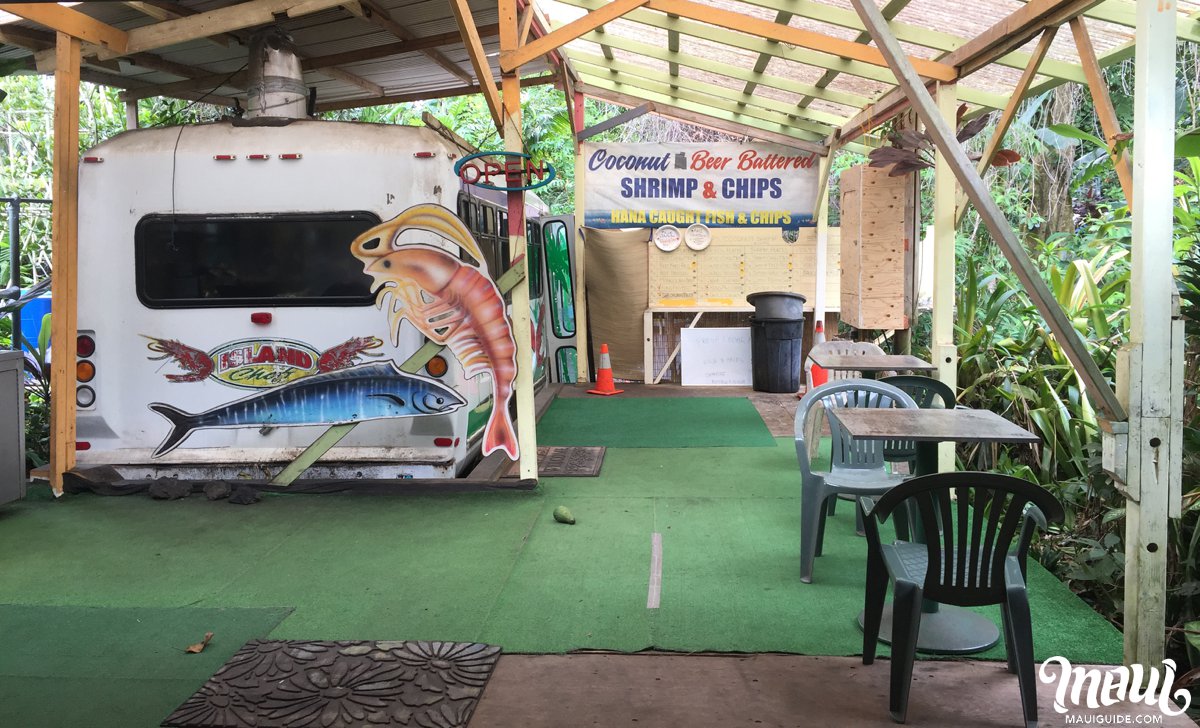 What You'll Find Nearby
Hana itself: the name behind your journey and a pristine, charming beauty that boasts a gorgeous, black-sand bay, the century-year-old Hasegawa General Store, tranquil green fields, and one of the most stunning art galleries on Maui. Can't find parking at Nahiku Marketplace? At Mile Marker 27.5, you'll find Coconut Glen's—an eco-friendly refreshment shack that sells vegan, dairy-free coconut ice cream in flavors ranging from salted caramel to banana.
ALSO NEAR NAHIKU MARKET