In Brief
One of seven state parks on Maui, Wai'anapanapa packs quite the punch in terms of natural wonders: Within a mere 122 acres, the park boasts a sea arch, a blowhole, a native hala forest, dramatic lava rock formations, pools, subterranean caverns, a bird sanctuary—and that's just our getting started. A favorite among kama'aina and visitors alike along the Road to Hana, it retains its peaceful yet radical soul, offering a respite from Maui's busier leeward side and a glimpse into the old.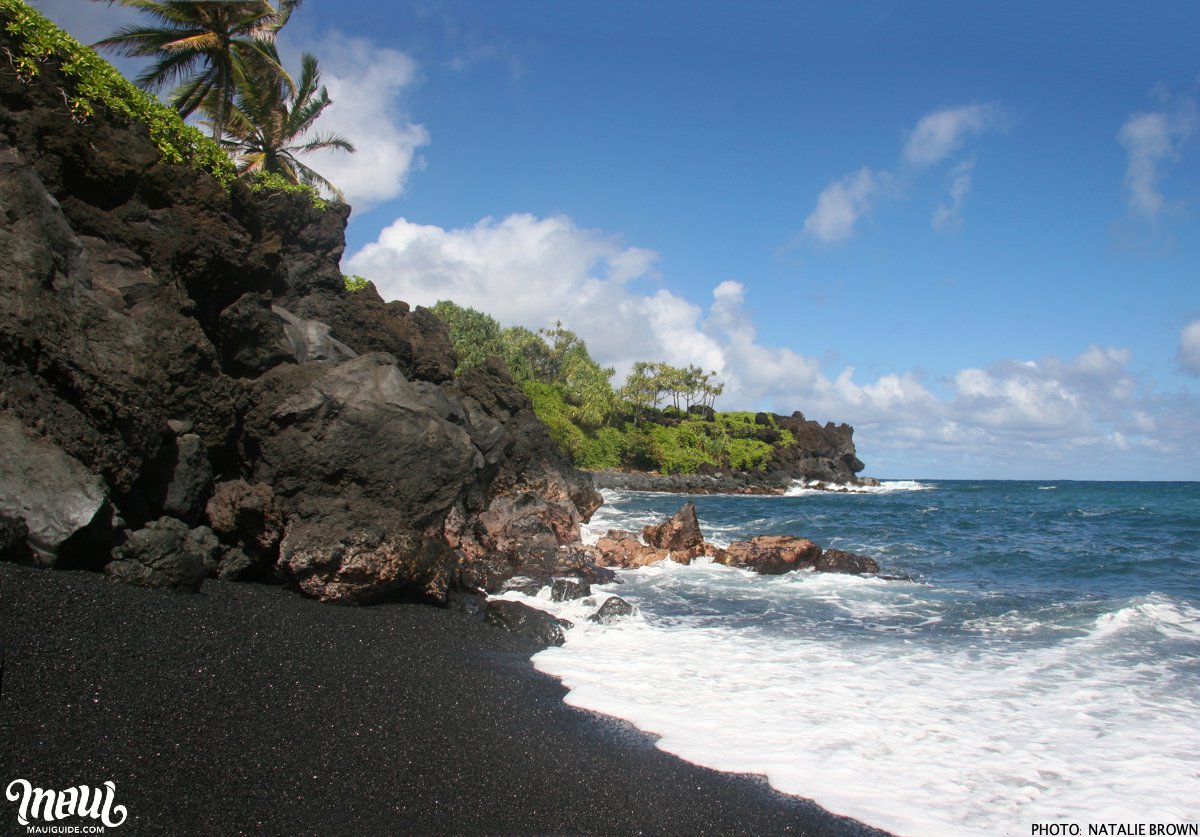 What to Love
With a name that translates to "glistening waters," it's no surprise that water is one of the park's crowning features. Its beach, Pa'iloa, gleams with pebbly black sand that's gorgeously contrasted with the aqua ocean and surrounding greenery, while its handful of pools are a hybrid of ocean and fresh water (technically known as anchialine). Steeped in myth, these pools turn red during certain times of the year, thanks to the presence of a native shrimp called 'opae'ula (which, fast fact, can live up to twenty years in captivity). Ultra-refreshing—and shockingly-cold—spring-fed water can be found within the park's pool caves; a tremendous sense of mana can also be found here on quieter days. Water not your jam? Wai'anapanapa offers two hiking trails—a strenuous trek that heads past the park's blowhole and into Hana, and a northern-going path, known as the Kipapa O Kihapi'ilani Trail, that takes hikers past lava tube remains, ancient burial sites, and two coves. Wai'anapanapa also boasts sea cliffs with staggering vistas of the Pacific, and a paved pathway that'll take you past naupaka shrubs and the sound of birdsong.


What to Know
Deemed one of the best lodging deals on the island, Wai'anapanapa State Park offers camping in the form of both tenting and cabins. Spaces for tents go for $12 a night for Hawaii residents and $18 a night for non-Hawaii residents; cabins, which feature kitchenettes and private bathrooms, are $60 for kama'aina and $90 for out-of-state visitors. Reservations can be made through the State of Hawaii Department of Natural Resources. Restrooms, payphones, BBQ pits, and recycling are also offered. Overnight guests need to bring food and water, as there are no restaurants within the park. Swimming at Pa'iloa can be treacherous when the waves are high; keep in mind that this side of the island sees more volatile swells than the leeward coast. Advanced ocean goers, however, will be delighted to find a small hole within the right-side cliff wall of the beach that can be reached through the water. Bolder spirits will be even more thrilled to find cliff jumping opportunities. Located at Mile Marker 32 off Honokalani Road; open year-round and free to the public.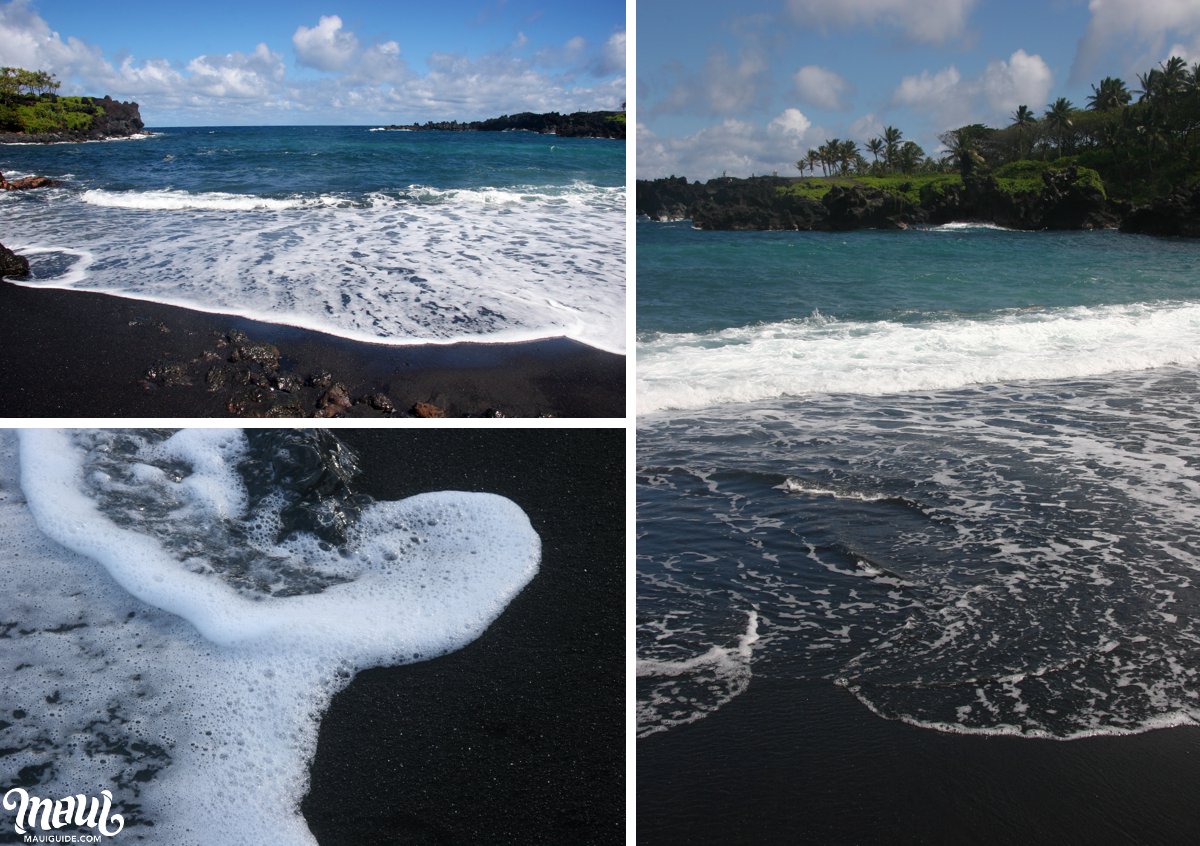 What You'll Find Nearby
At Mile Marker 34, you'll have the chance to stop in at the Hana Cultural Center and Museum, an often-overlooked stop for those journeying on the Road to Hana. Charming and intimate, it presents ancient Hawaiian photographs and artifacts, including kapa, fishing nets, and poi boards.
ALSO NEAR HAMOA BEACH