Enjoy our most recent video, an overview of Hamoa Beach!
In Brief
Located off Haneo'o Road just past Hana proper, Hamoa Beach has struck the hearts and imaginations of everyone from Michener to Oprah. Once known as Mokae in deference to the cliff that cradles it, the beach—comprised of a unique form of black lava rock and white coral sand—became known as "Hāmoa" (Hawaiian for abundance) when the property above its border was purchased by Hotel Hana, a renowned resort that's now part of the uber-elegant Travaasa Experiential Resorts. The contrast between Hamoa's dark sand and cobalt water is nothing short of stunning, while the hotel's proximity and the guests it brings gives it a joyful holiday feeling. Native hala, palms, and flora enhance its Blue Lagoon allure; winters often attract hordes of surfers.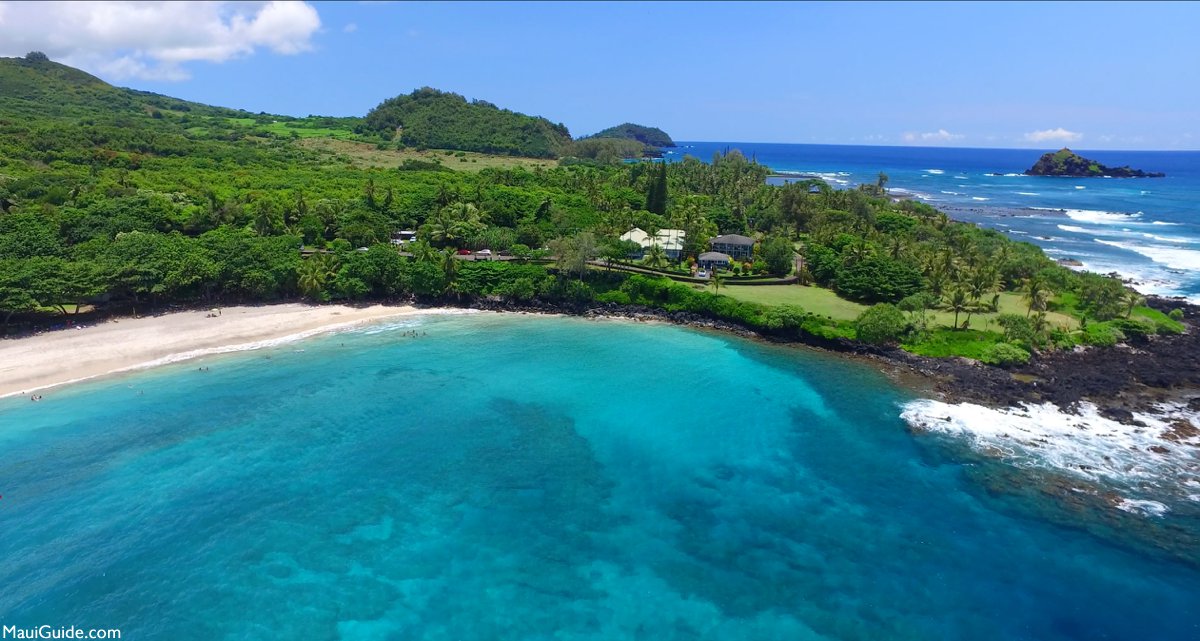 What to Love
The Road to Hana is inarguably one of the most beautiful journeys in the world—and this isn't said from a place of pure bias (Conde Nast Traveler, for one, named it one of the five most scenic drives in the world). But the east side's lack of accessible ocean adventures can be frustrating for some. Enter Hamoa—something of a hybrid of the serene beaches found on the island's leeward side and a slice of Hana's radical wildness, which can be blissfully experienced from a towel on the sand. A perfect place for a dip in the water, a nap, and a picnic lunch, Hamoa's position inside a breached volcanic crater adds to its gorgeousness and drama.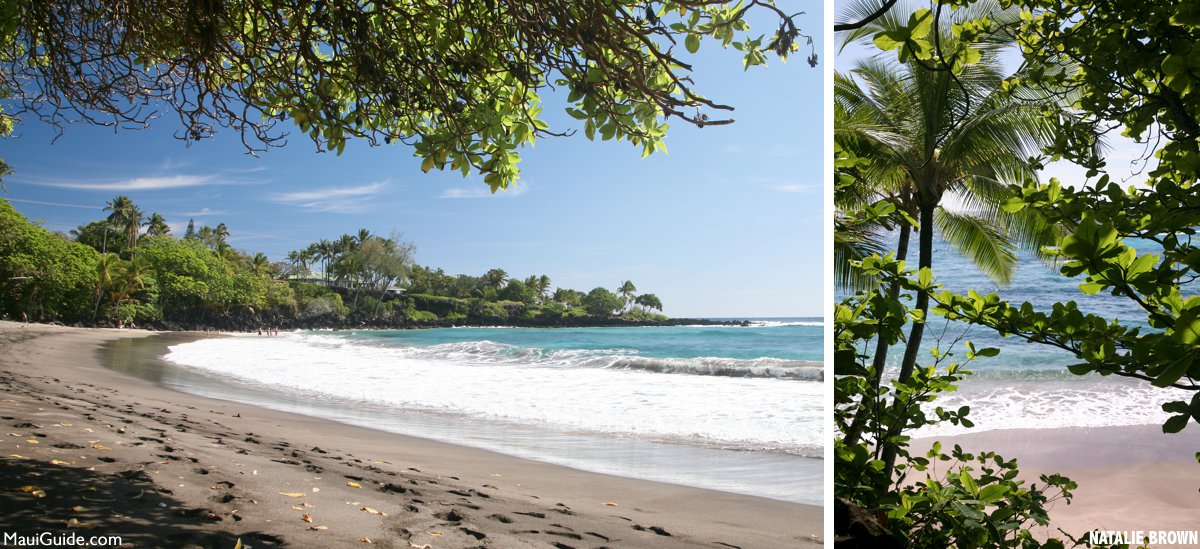 What to Know
Situated two miles past Hana Town on the way to Kipahulu, getting onto the beach can be somewhat of a challenge: Parking is limited on Haneo'o Road, while the path down to its cove may feel prohibitively steep to some. Restrooms and outdoor showers are offered by the hotel; there's also a snack stand. Swimming at Hamoa can be a delight during the calmer months of summer and fall, but winter swells can render the water hazardous, particularly in terms of powerful undercurrents and riptides. Experienced surfers, boogie boarders, and body surfers, however, will certainly find their stoke.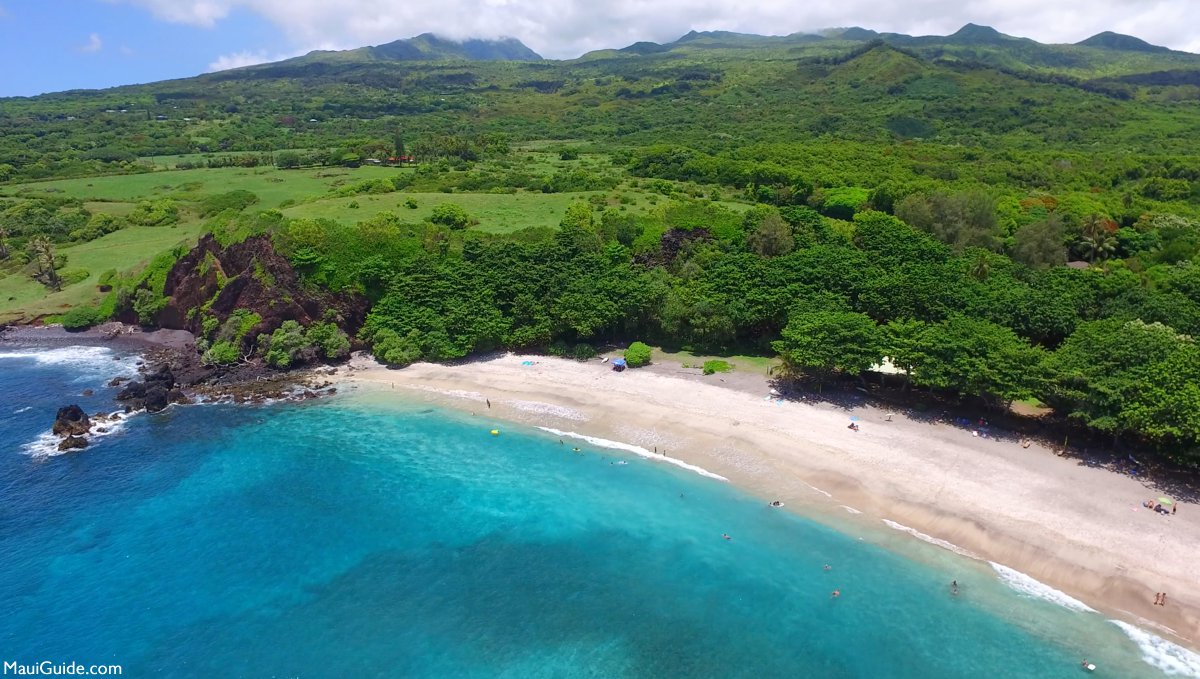 What You'll Find Nearby
Dining in Hana has reached new heights in recent years, what with the arrival of food trucks and the expansion of Nahiku Marketplace. For a luxe experience, however, check out The Preserve Kitchen + Bar at Travaasa Hana. Presenting three stellar seating areas—including a lanai that peers out upon the ocean—this elegant yet casual spot offers eats that range from New Zealand salmon and Filipino porridge to fried pohole harvested in Hana.
HAMOA BEACH MAP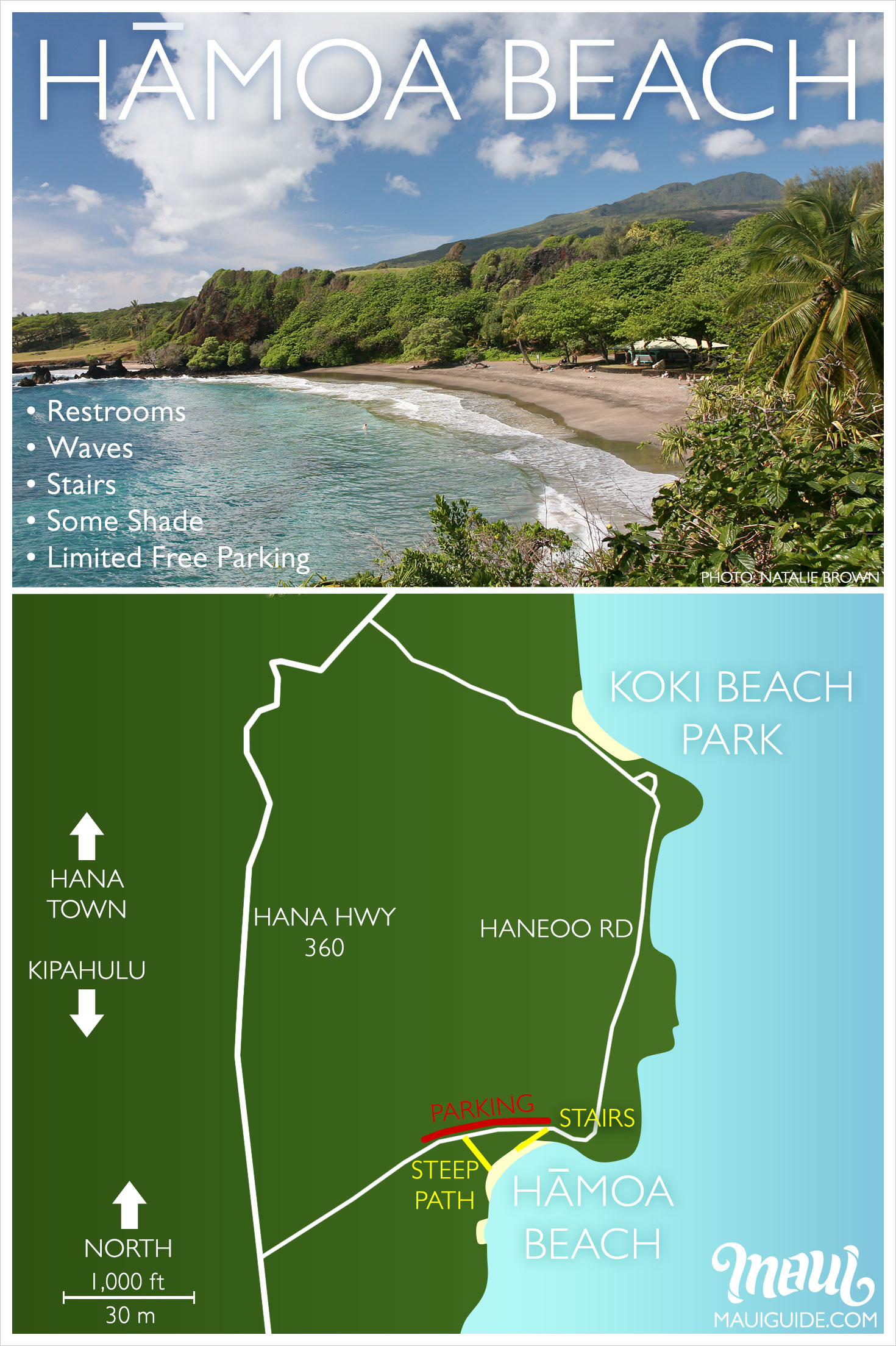 ALSO NEAR HAMOA BEACH