Four Seasons Lana'i Review
By Dano Sayles
My wife, Wendy, and I took the short trip to Lana'i to meet with Stacy Small – owner of Elite Travel International and get insight into the newly renovated Four Seasons Lanai Resort.  I'm fortunate enough to have the opportunity to work with Stacy and her company with my company Book 'em Dano Travel.  We were over here to preview the resort and experience it firsthand, which is the best way to learn about a property and share it with our clients.
Travel: EXPEDITIONS Ferry

We enjoyed smooth sailing across the channel on the Expeditions Ferry from Lahaina to Lanai.  When we arrived at Manele Bay, A Four Seasons shuttle whisked us to the hotel.  This was Wendy's first trip to Lanai, and we've both lived on Maui for over 32 years, so it was really a great experience to go over to this pristine island, which still feels truly Hawaiian.
First Impression:  THE LOBBY
We we're introduced to the new lobby, after 3 years of tasteful renovation.  Lots of wood, stone, and unique textures immediately gave the impression of detail oriented architecture.  The lobby opened up right out to views of white sands at Hulopo'e Bay. The ambassador of the hotel took us directly to our room, so there was no need to check in at the front desk.  We enjoyed the artwork while walking through the lobby, which was museum quality.  Amazing!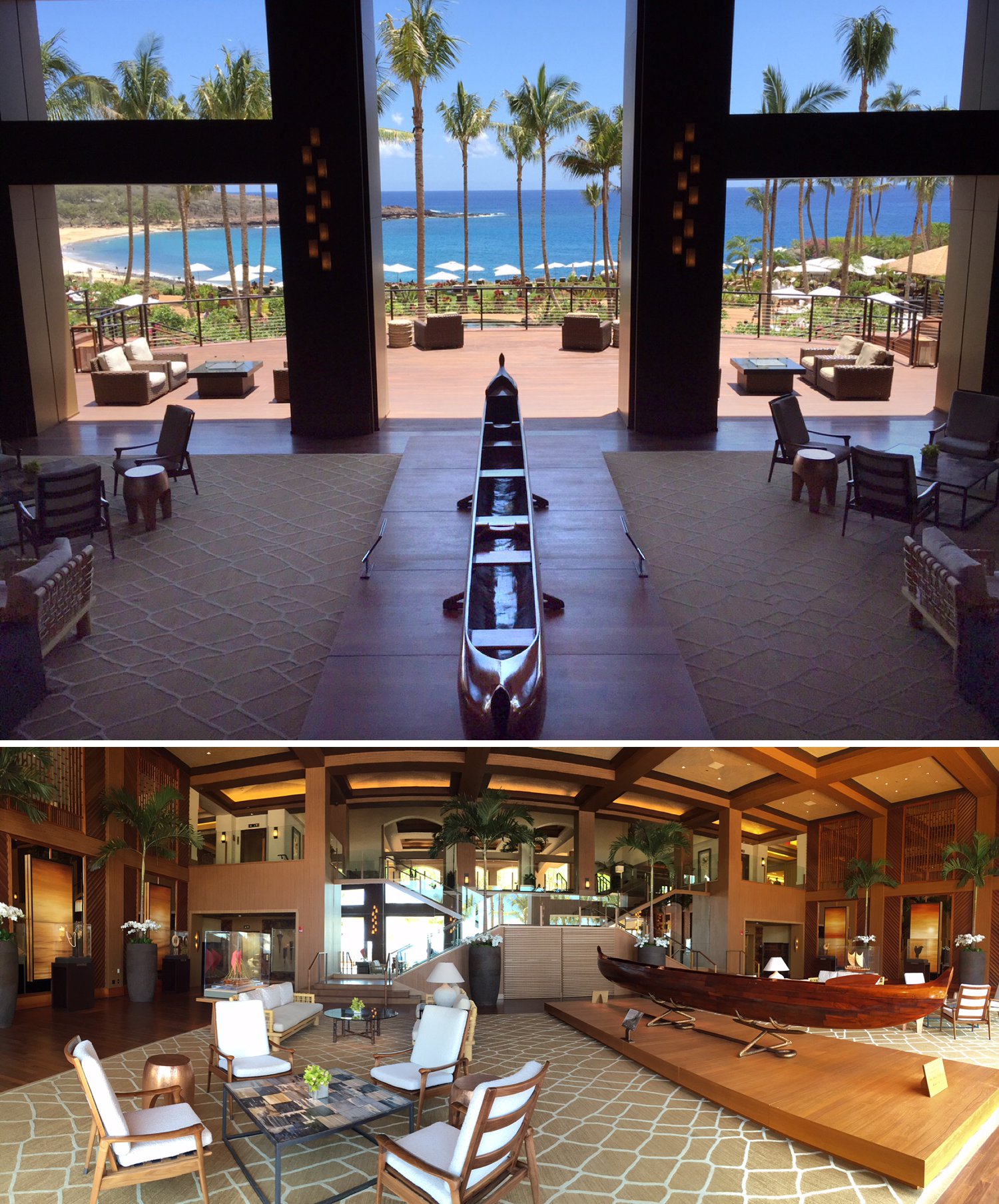 GROUNDS & ROOM
The landscaping was well-conceived. So much color!  Water runs through the entire property, adding to the peaceful nature around you.
Our room had a spectacular ocean view, a large lanai and many high-tech amenities (would you expect anything less?)  An iPad controlled our TV and the temperature of the room.  75 inch TVs were custom-built for the resort.  We also had a TV in our bathroom mirror!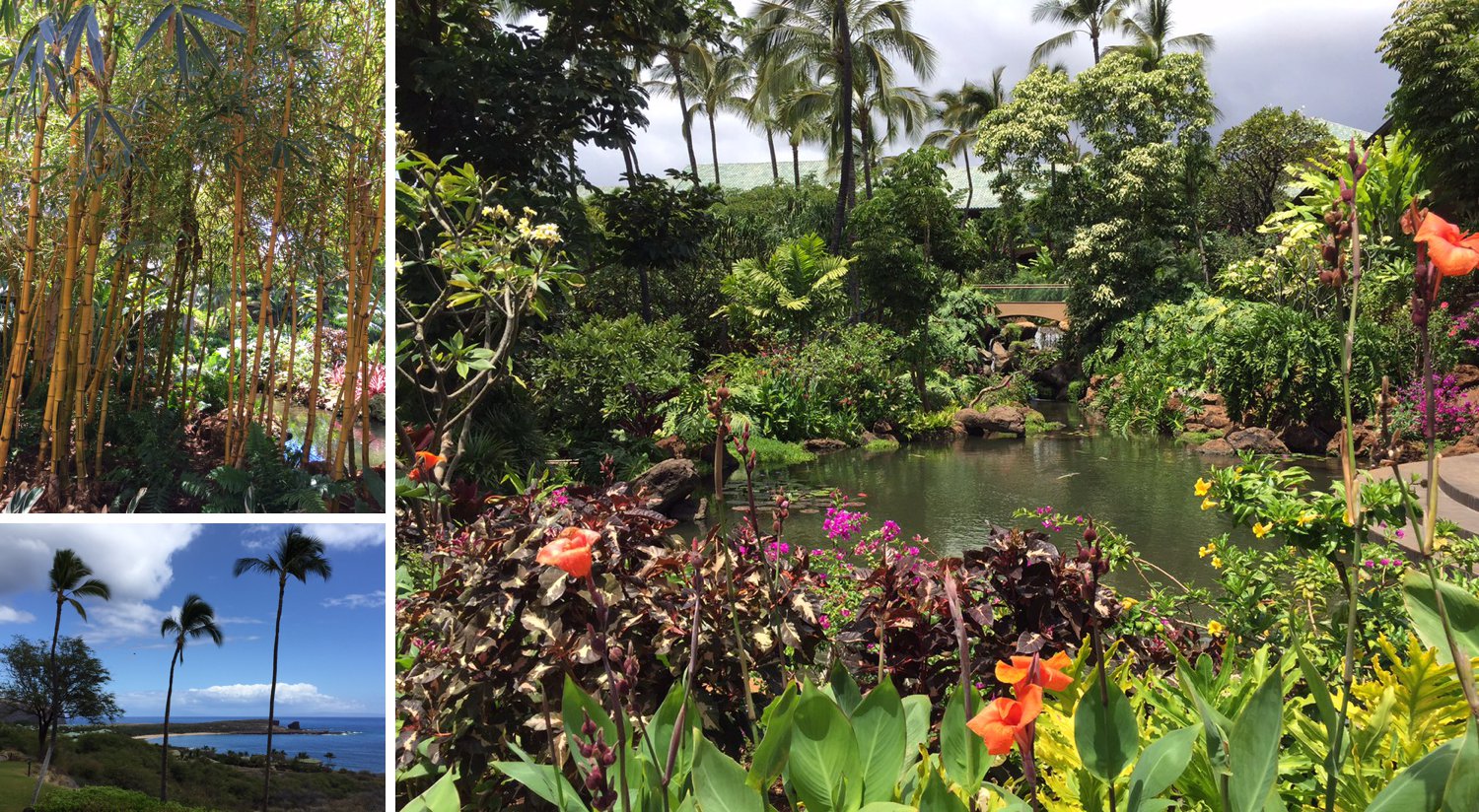 Lunch: VIEWS
We ate at the Golf club restaurant called "Views" with excellent views of the coastline looking down at the resort.  They pride themselves on using product grown on the island.  Truly farm to table.  The fish tasted incredibly fresh.  After lunch they picked us up and took us back to the resort.  We then walked on the beach next to turquoise water and spinner dolphins playing.  We were greeted by the beach boys that set us up with chairs, water, and everything we needed to lounge and play on the beach.  In Four Season's style, we had friendly service everywhere we went.
Room Tour: ALI'I SUITE
Equivalent to a Presidential Suite, the Ali'i Suite is truly special.  We toured the suite with GM Tom Roelens, who greeted us with chilled champagne. The Ali'i Suite has 3 bedroom and 3.5 bath, with some of the finest quality building materials I've seen in my life.  The TV dropped down from in the ceiling as to not block any of the ocean views.  It has a big steam room with comfortable bench, a bathtub totally made of wood, and top-notch interiors. Fantastic!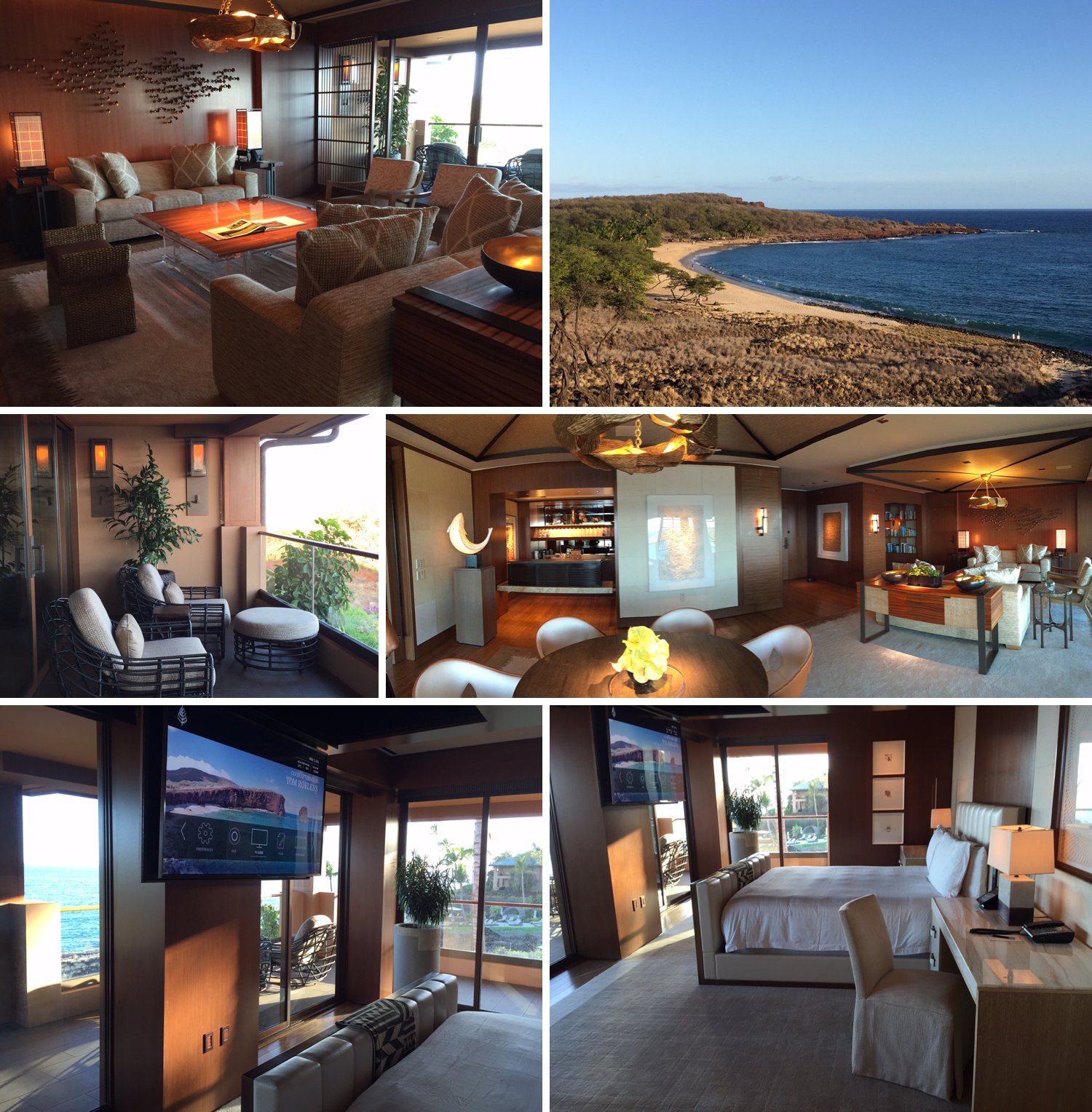 This unit rents for $21,000 per night.   A family had just left after staying for 2 weeks.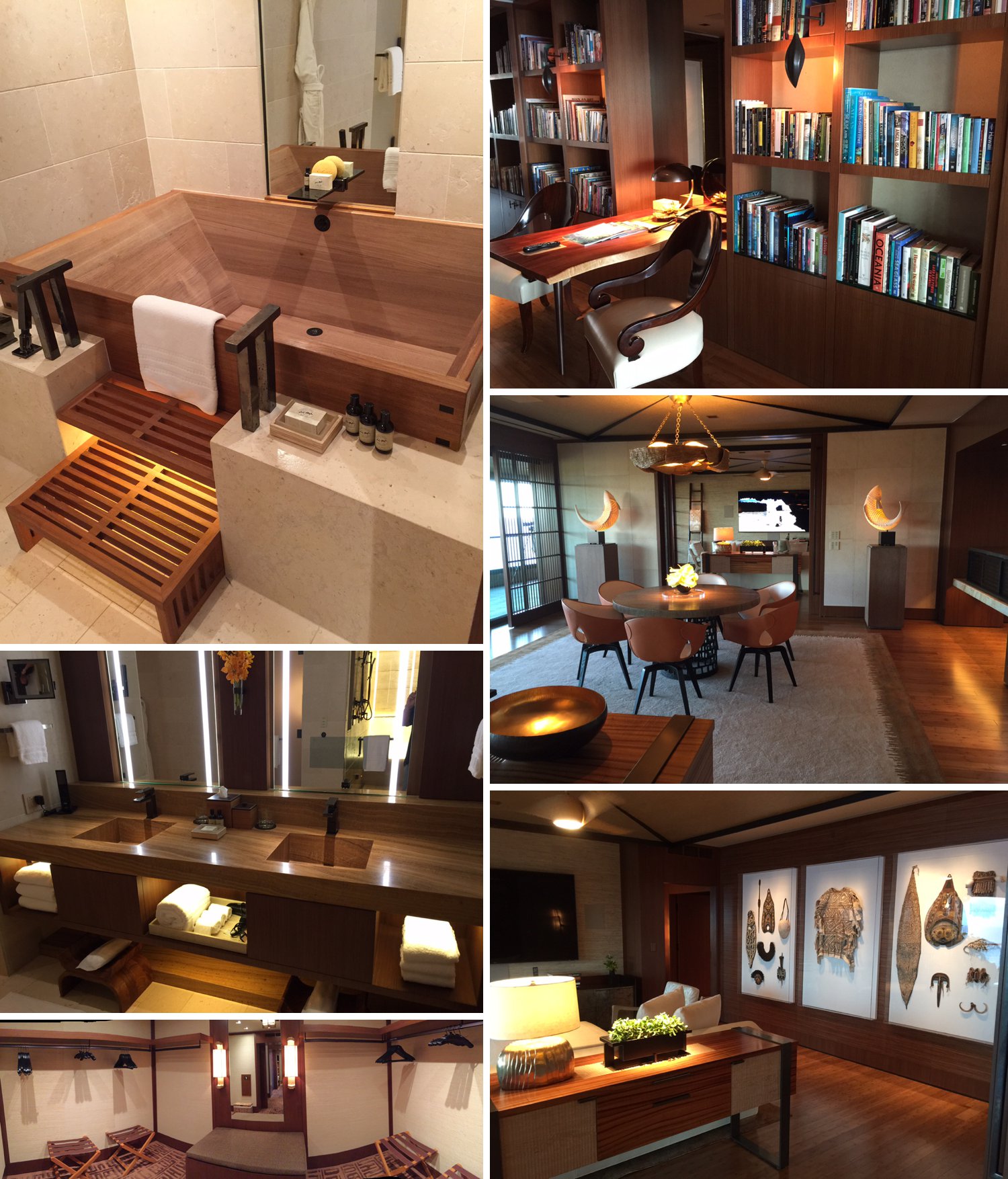 Dinner: NOBU LANA'I
I had just recently returned from a trip to Japan, and I have to say Nobu Lanai was as good as any meal I had on my trip. It was a 10 course meal.  The food just kept coming out along with sashimi and numerous saki tastings.  One of the highlights of the dinner was the wagyu steak on a porcelain plate.  And to keep it from breaking, it sat on salt with a lava rock that continued to cook the meat.

It was a remarkable culinary experience.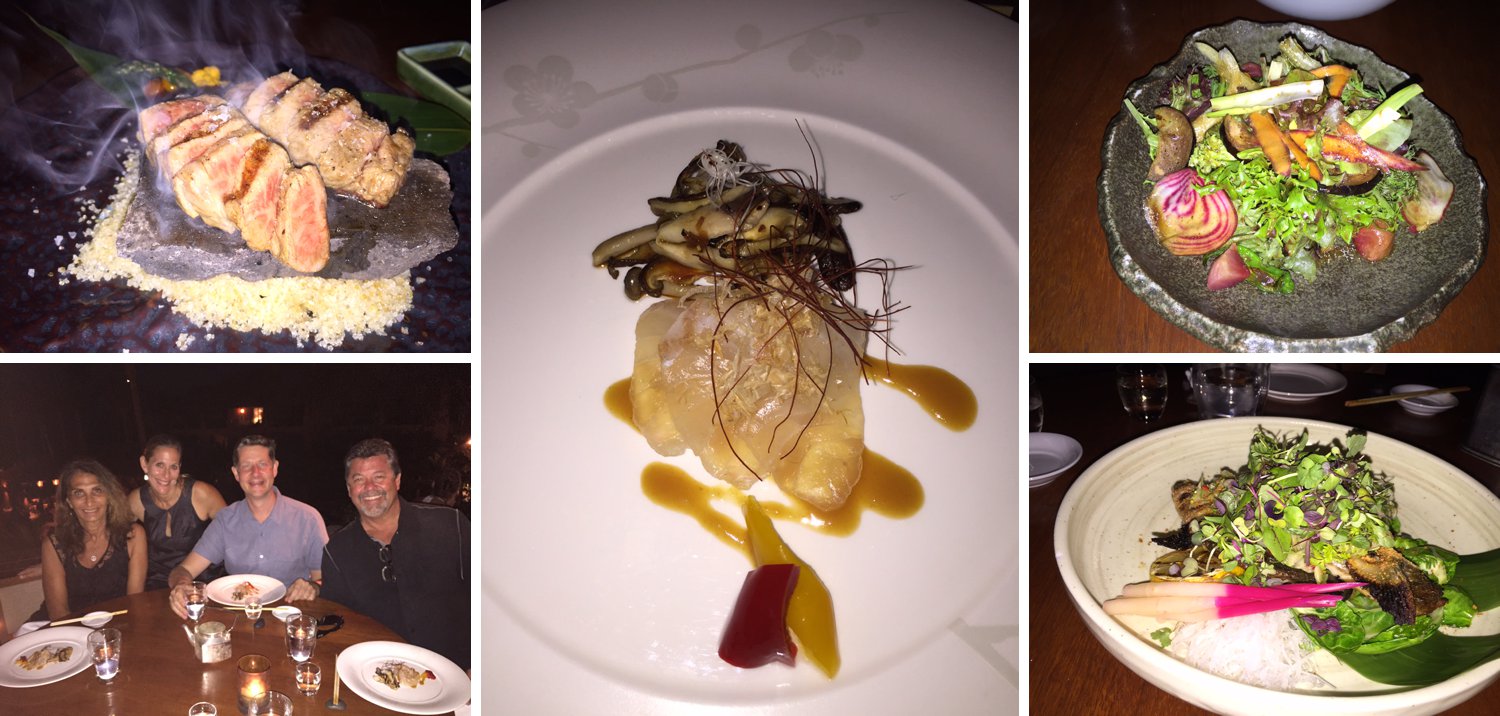 Breakfast: 140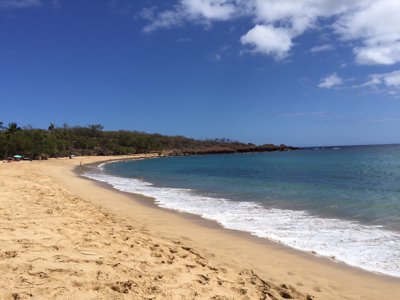 The next day, we went to the restaurant called 140.  It had a really nice breakfast buffet with beautiful views of the coastline.  All the restaurants had excellent views of the coast and indoor/outdoor seating. 
The designer of the hotel came out from Las Vegas.  It was his first time working with the Four Seasons, and he hit it out of the park!
Adult Pool: THE SANCTUARY
Tom arranged for us to enjoy some pool time with cabana and lounge chairs at the Sanctuary.  Here we enjoyed more impeccable, friendly service as we were served frozen grapes, fresh pineapple, and our attendants even sprayed us with chilled Evian water.  Quite an over the top experience!  We enjoyed it immensely.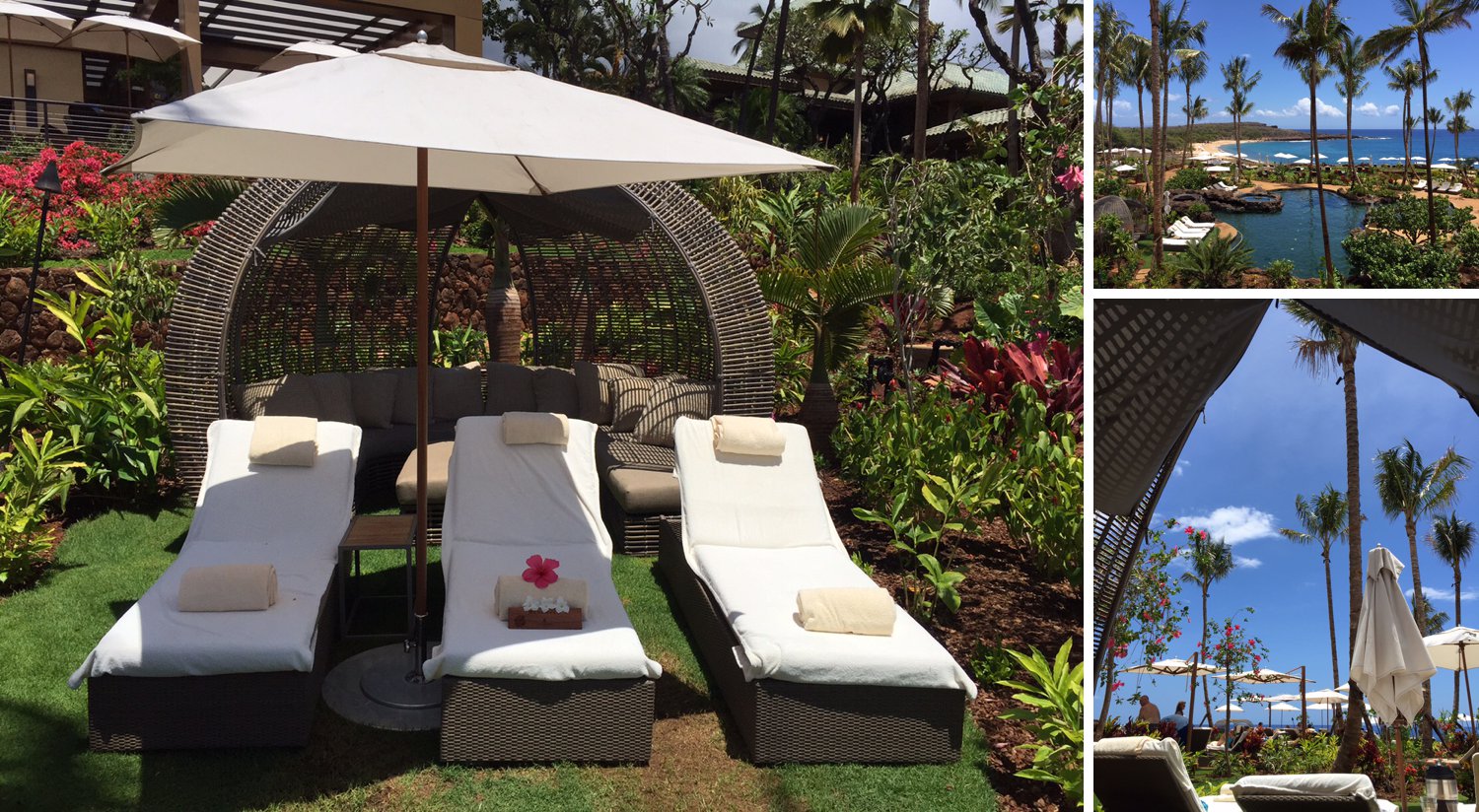 We met some people from the Silicon Valley on their second trip here.  They love the resort and plan on coming back again.
Another Lunch: MALIBU
By the pool, we ate at the Malibu Restaurant, which again served super fresh Farm to table cuisine.  Meals can be delivered to The Sanctuary or enjoyed at the restaurant.
Final Thoughts
Overall, it was a resort experience unlike any we've had.  I travel constantly, and I've spent time at my fair share of hotels and resorts around the world. It's a real pleasure finding ones that hit the mark in every way.  I can confidently say that newly renovated Four Seasons Lanai is a 5 Star Hawaii accommodation that will see more of me soon. If you found this review helpful, please contact me about your future travel needs at dano@danosayles.com or for your Maui real estate needs.  You can call me at (808) 870-4899.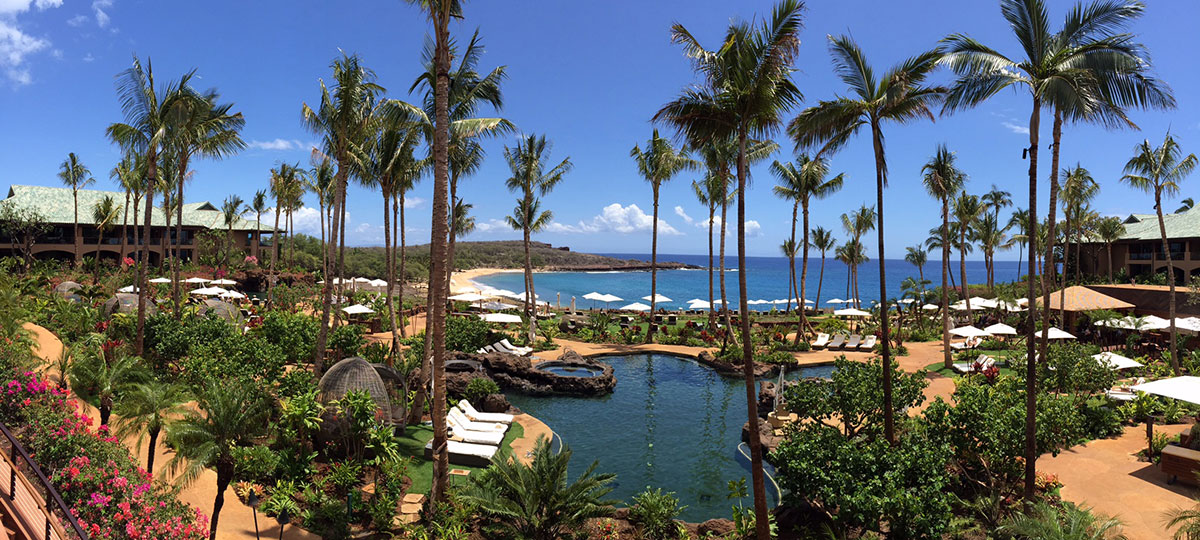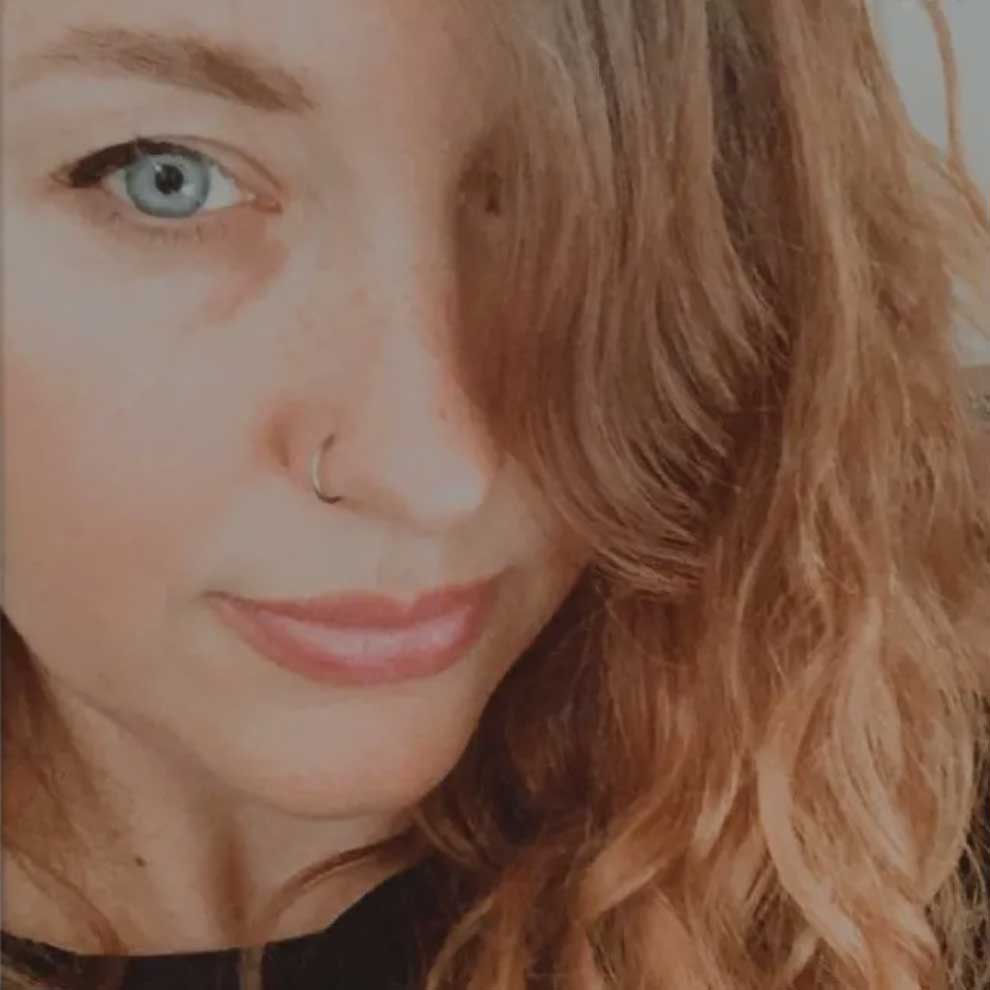 World Traveler, Digital Nomad, Small Business Enthusiast, and Lover of words!  Originally from Austin, Texas, I've lived on Maui for many years.  Currently in Los Angeles.