My mother-in-law lives and breathes fiber arts, and when I saw that we have an Alpaca Farm on Maui (offering tours), it was an inevitable destination for her Maui visit. We have 2 young kids, so it made sense to make it a family affair.
We arrived at an 8-acre beautiful property with views of the central valley and ocean. Kind of the perfect spot to live as an alpaca (or anyone, for that matter.) They had all kinds of alpaca, from brown to white, babies, and mamas. I had no idea how much personality these creatures have!

We were given bowls of dry food and told which ones were the least shy. They came right up and ate out of our bowls, much to the squealing joy of our keiki. We learned about the 2 breeds, their habits, and the personality traits of each of the alpacas.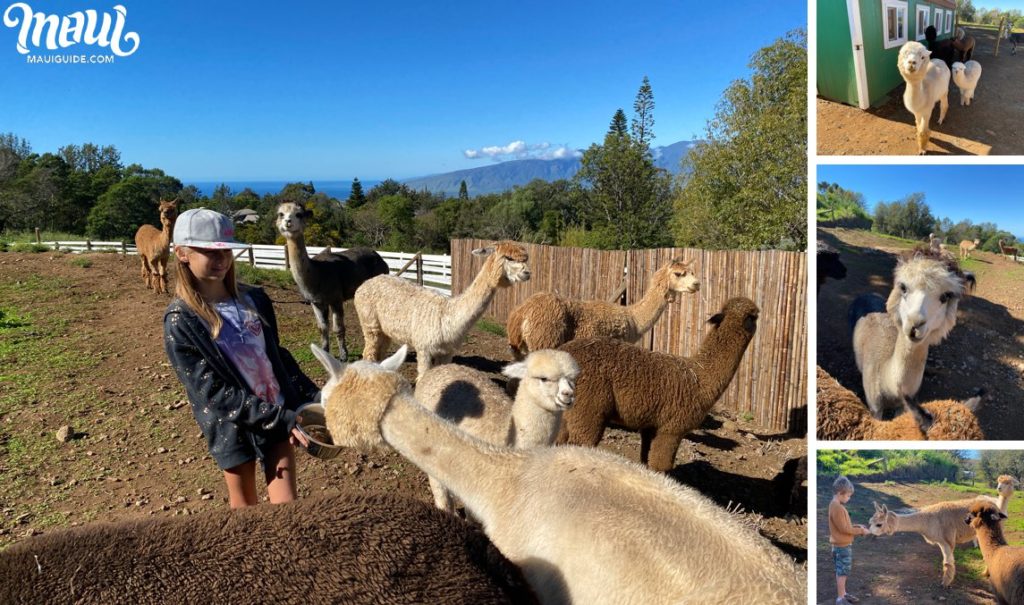 Once they'd eaten their fill, we walked over to the angora bunny area! It's hard to believe just how fluffy these little guys are. We could sit and hold them, pet them, and learn all about them. We thought the alpaca were soft, but these guys are like little clouds.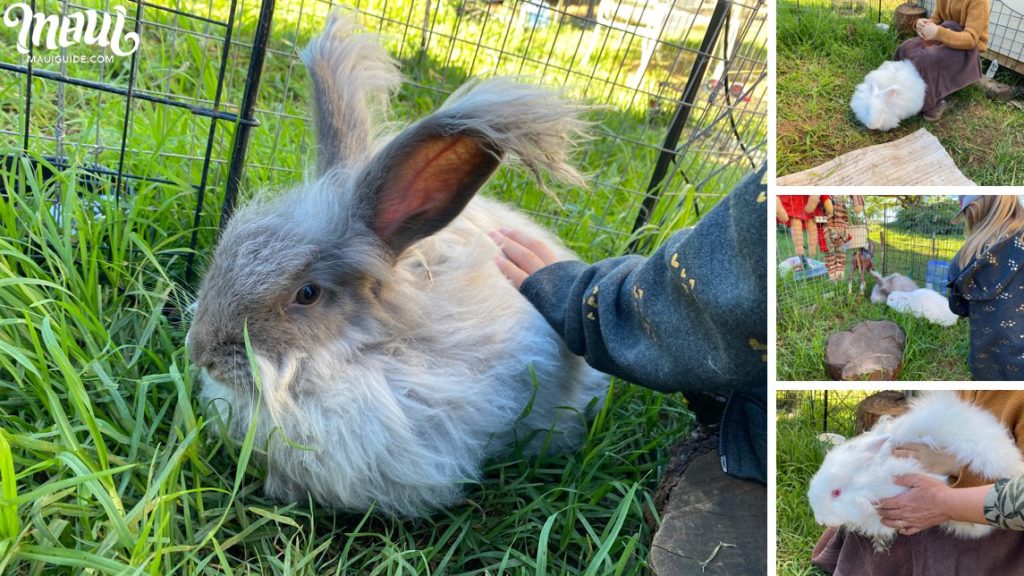 We then learned about the process of making the fiber into yarn. Our guide demonstrated and then had us run through the process. Our kids found it endlessly fascinating, and of course, my mother-in-law was able to add color and stories about her own experiences on the spinning wheel at various fairs across the country.

After having spun both Alpaca and Angora fiber into yarn, we walked through the shop and picked up a few hats and more yarn than tutu could fit in her suitcase. The kids got some little alpaca toys as well.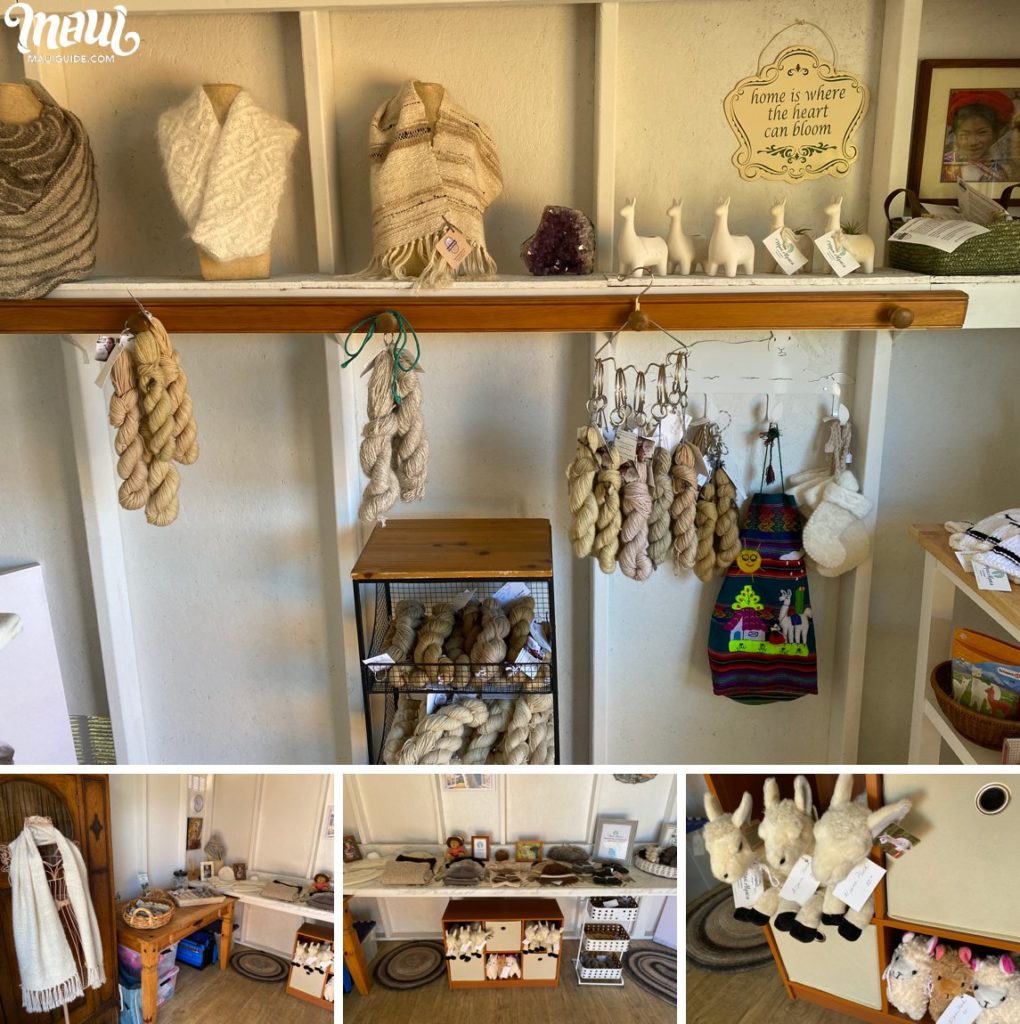 Overall, we highly recommend visiting Maui Alpaca. The tour is worth reserving and making it part of your Upcountry exploration. They also offer a few other experiences like a picnic! We'll have to try that someday soon and really take in the beauty of this scenery. Mahalo!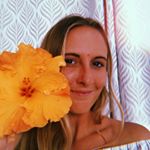 Born and raised on Maui, I have a deep love for language and writing. At present, I work as a content writer at Hawaii Web Group, where I have the opportunity to showcase my passion for storytelling. Being a part of Hawaiian culture, storytelling holds a special place, and I am thrilled to be able to share the tales of the amazing people, beautiful locations, and fascinating customs that make Maui such an incredible place to call home.