Part of Maui's magic rests in the diversity it presents, from glistening, white sand beaches to a volcano of epic proportions. Indeed, it can seem incomprehensible that 727 square miles of land could offer such an astounding range of climates and places—and, with them, sightseeing opps and unforgettable adventures.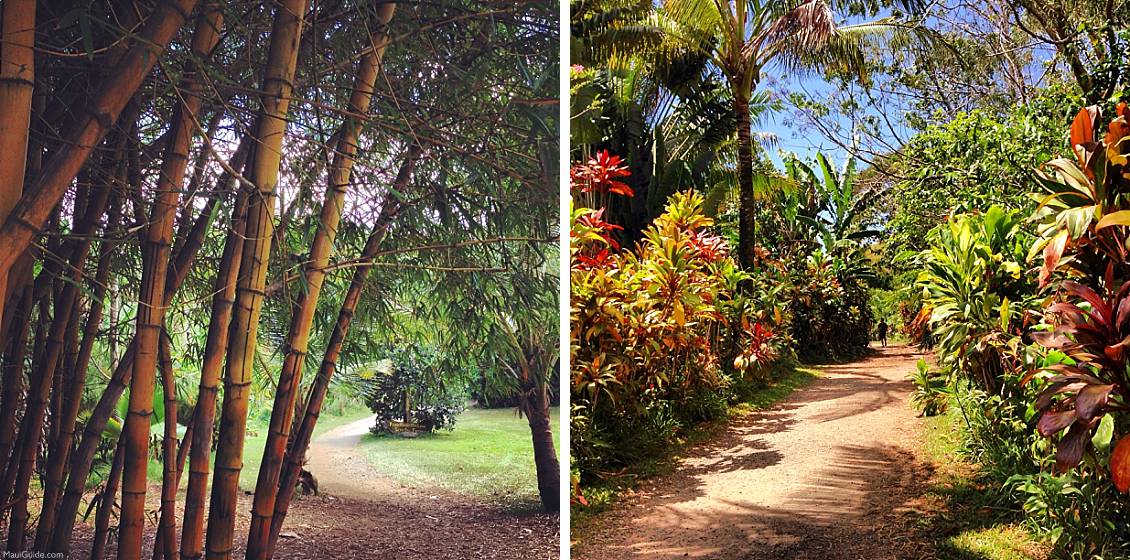 Add waterfalls to the list. From a 1,100-foot stunner tucked into a remote valley to gentle "bridal veils" along the roadside, Maui's lush, remote regions account for a large slice of its magnetism.
Chief among its loveliest cascades is Twin Falls. Located on the Road to Hana but a mere 35 minutes from the Maui's main airport, Twin Falls' ease of access and spectacular setting have rendered it one of Maui's most popular day trips.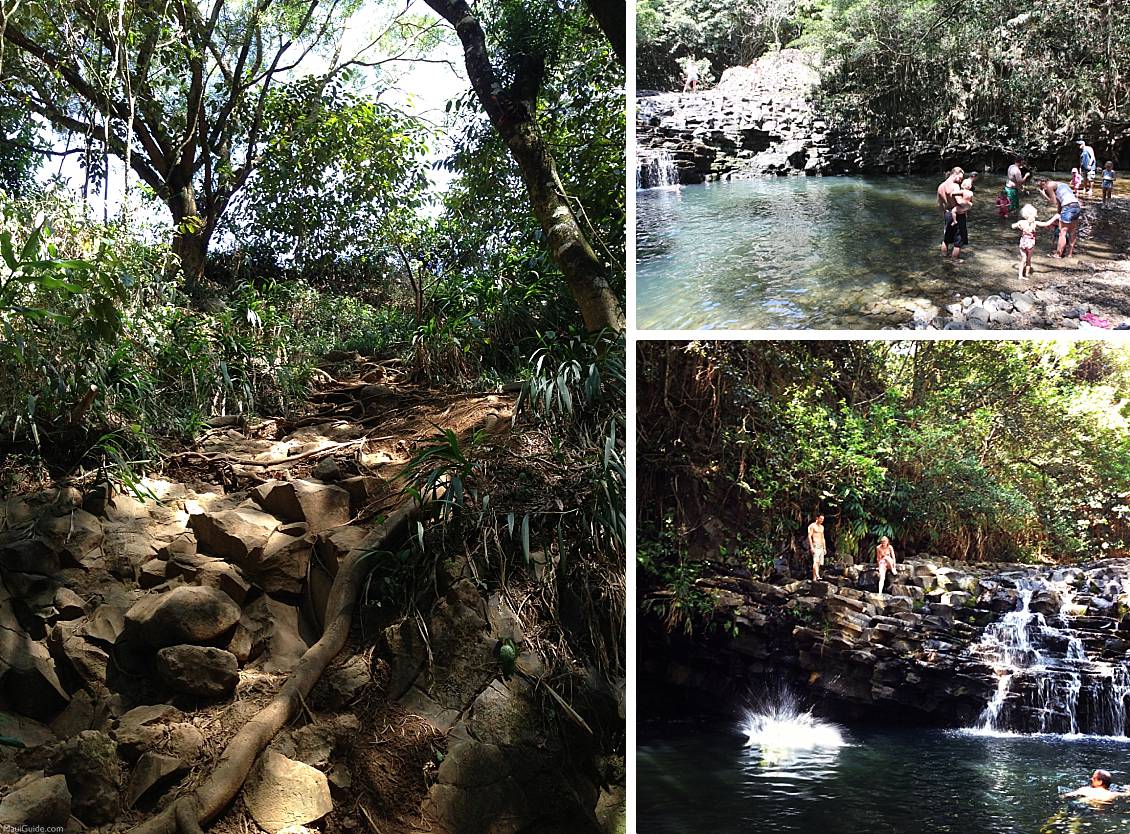 In Brief
Twin Falls may be a misnomer—there are more than two cascades—but its name is synonymous with abundance. Literally, too—the frequently-packed falls are located on the grounds of Wailele Farm, a family-owned and operated biodiverse orchard whose name translates to providing, sharing, and ensuring that everyone is taken care of. Fed by the Koʻolau Rainforest in the Hoʻolawa Valley, its two most visited waterfalls are a relatively-fast jaunt from the parking lot (Mile Marker 2 on the Road to Hana). Crossing the stream to arrive at its most iconic cascade—the aptly-named "Caveman"—may seem treacherous to some, but all in all, it's a rather effortless trek, made all the more delightful by the flora and fruit trees along the way.
What to Love
Twin Falls serves as a solid option for seeing Maui's tropical jungles without going far on the Road to Hana (for most, it's a full-day or multiple-day trip to see Hana proper). The 80-100 inches of rain the region experiences per year leads to a flourishing natural world that staggers with its beauty and lushness, while the pools at the base of the falls make for oftentimes terrific swimming. Meanwhile, the love from the folks at Wailele Farm is deeply felt, from the care they give to the land to the farm stand at the sight's entrance and their willingness to share their property with the public. The waterfalls themselves are modest compared to some of Hana's goliaths but nonetheless gorgeous, framed by ferns and glimmering rocks; even amidst the crowds (to the tune of 300,000 visitors annually), they evoke a sense of Old Hawaii serenity.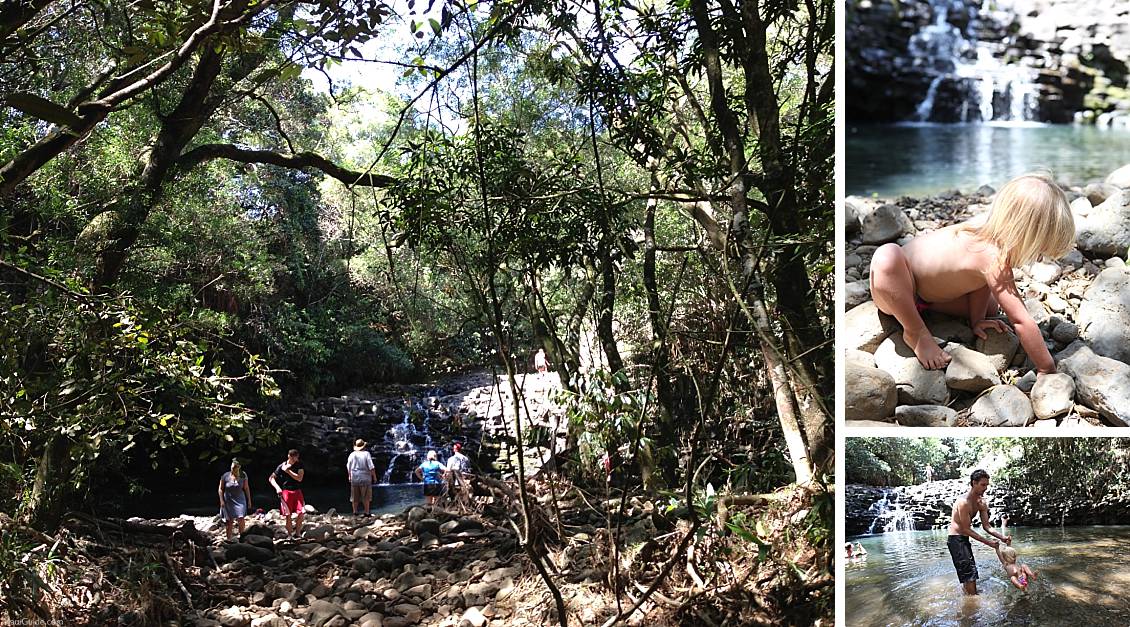 What to Know
Maui's eastern half is notorious for its unpredictable weather, with some mornings starting off sunny only to become deluged with flash floods—sudden rainfall that can turn a dry, dusty trail slippery and hazardous within seconds. To that end, it's imperative to exercise caution and avoid Twin Falls (and other locales) on rainy days. Even without rain, the route is rocky and uneven; hiking or running shoes are encouraged. Visitors must stay on the marked paths—keep in mind this is private property and occupied by families—and leave nothing behind "but footprints" (read: no litter, pollution, bad vibes, or defiling of nature). The farm is open from 7 am to 6 pm, with heavy crowds from roughly 9 am to 1 pm. Parking is limited to 55 spots on the mauka (mountain-side) of the road. The parking fee is $10. DO NOT: park on the road or on the other side of the bridge. You may only park in one of the 55 stalls, or you will not be let in. It's best to get there early or stop by on your way back from Hana when it is less busy. To gain a better understanding of the area, check out a Road to Hana tour or a Hana hiking tour.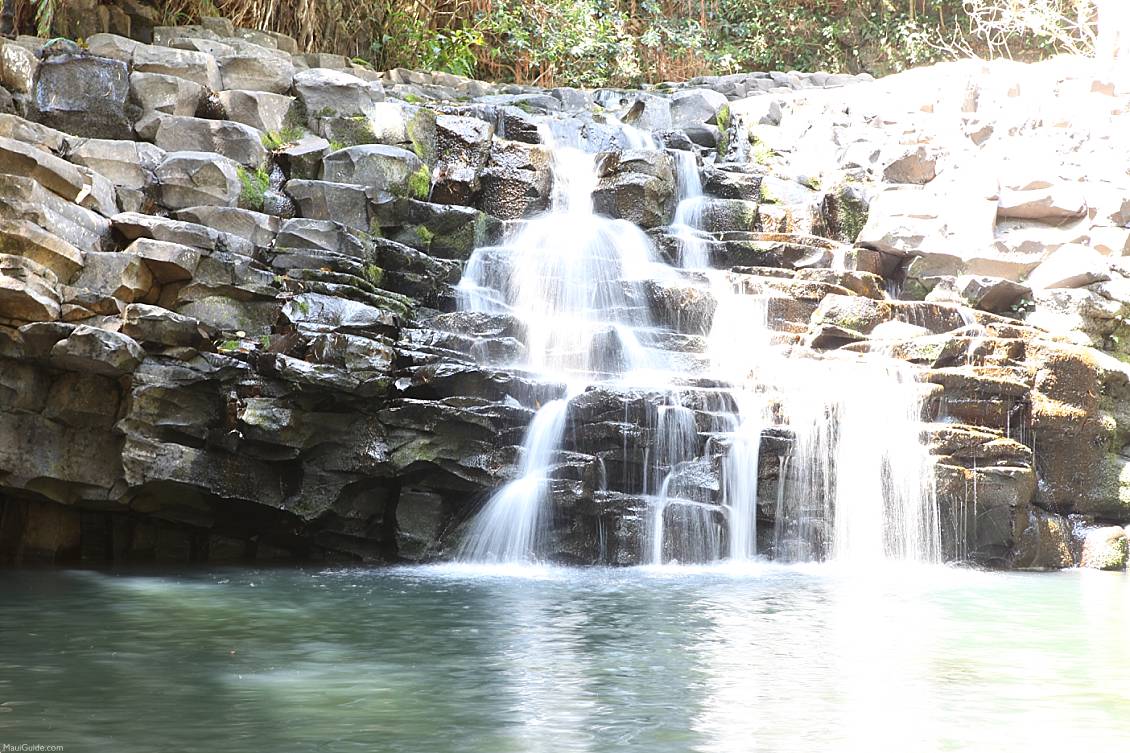 When to Go
While accessible year-round, as mentioned earlier, it's advised to reschedule your visit if it's raining. The moderate nature of the hike, as well as the coolness of Haiku (at least when compared to leeward locations), makes Twin Falls attractive from morning to afternoon. The farm stand, which features acai bowls, cold brew coffee, drinkable coconuts, fresh fruit, and smoothies, closes at 6 pm.

What You'll Find Nearby
Situated fifteen to twenty minutes outside of Paia, filling up your gas tank is a must before setting out on the Road to Hana. Prior to Twin Falls, you'll find Hookipa Beach Park and Lookout; at Mile Marker 7, you can park (smartly) to check out the wonder that is a copse of rainbow eucalyptus on the makai side of the highway. Keen on seeing some of the world's largest waves? During a northerly swell, stop by Peahi, if for nothing else than to witness more of Maui's variety.


ALSO NEAR TWIN FALLS