In Brief
Much of the Road to Hana's allure rests in the fact that it can truly get you off the grid. While mobile service has become more ubiquitous in recent years, it nonetheless retains its appeal as one of the quietest and remotest parts of Hawaii. That cast-away feel is deeply experienced at Koki Beach, a cove, just past Hana proper, that stimulates as much as it calms.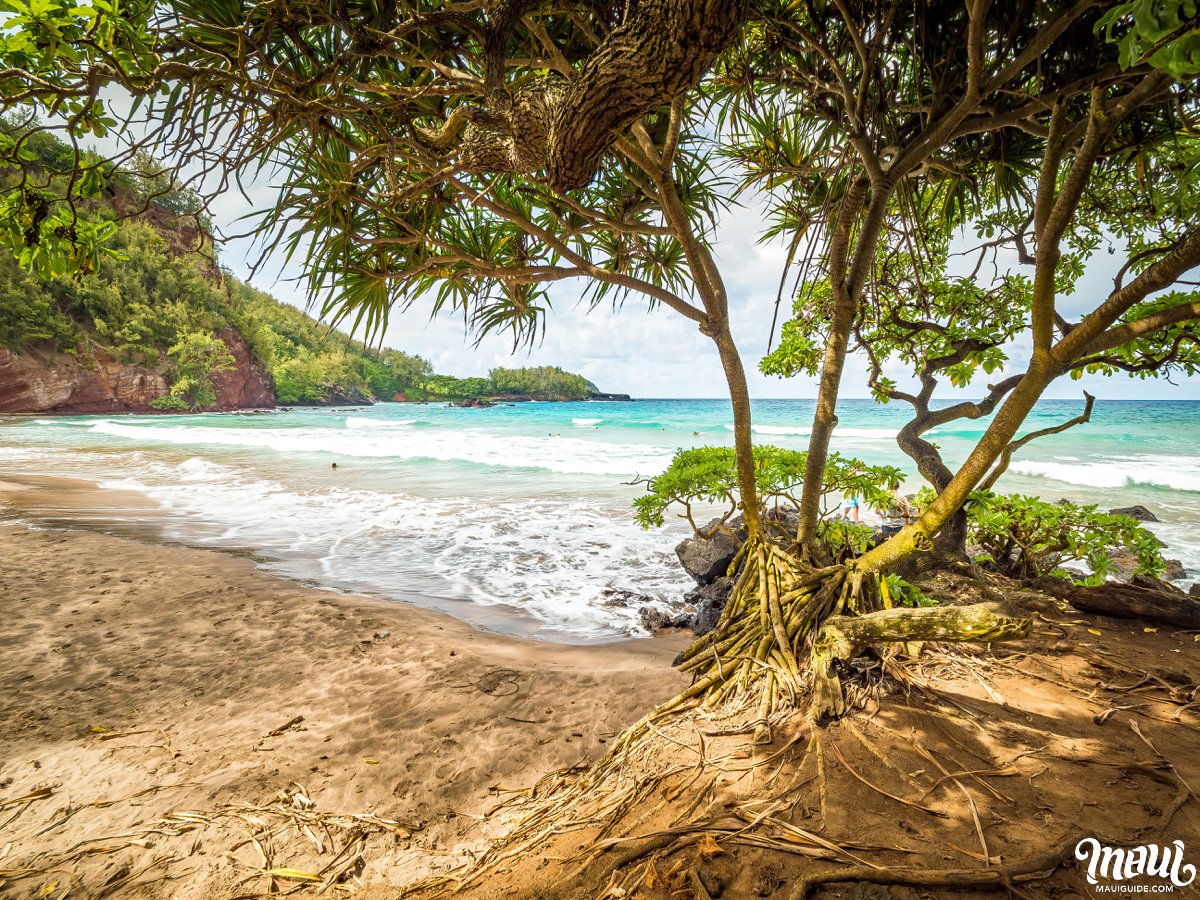 What to Love
Maui's uniqueness and compelling past is impossible to ignore at this local favorite. Presenting tan sand and stunning views, it's flanked on one side by Ka Iwi o Pele, a red-hued cinder cone that's believed to hold the fire goddess's bones—and the legend of her death after a brutal fight with her sister. Offshore rests 'Alau Island, a small mound, topped by two coconut palms, that's beloved by 'iwa, a great frigate that can grow to 43 inches and has a wingspan as long as seven feet. Koki's primeval soul is reinforced by two fishponds that date back to pre-contact Hawaii and the distant sight of Leho'ula, a sea arch that makes for gorgeous photographs. Copses of ironwood and patches of naupaka add to the beach park's charm, while picnic tables and BBQ pits render it a swell spot to grill up lunch.

What to Know
With no lifeguards and often-rough waters, we can't overstate the hazardousness of swimming (or surfing or boogie boarding) at Koki unless you're deeply experienced; road closures are also experienced on Haneo'o Road and its vicinity during flash floods. No restroom facilities are offered, but bathrooms and showers can be found nearby at Hamoa.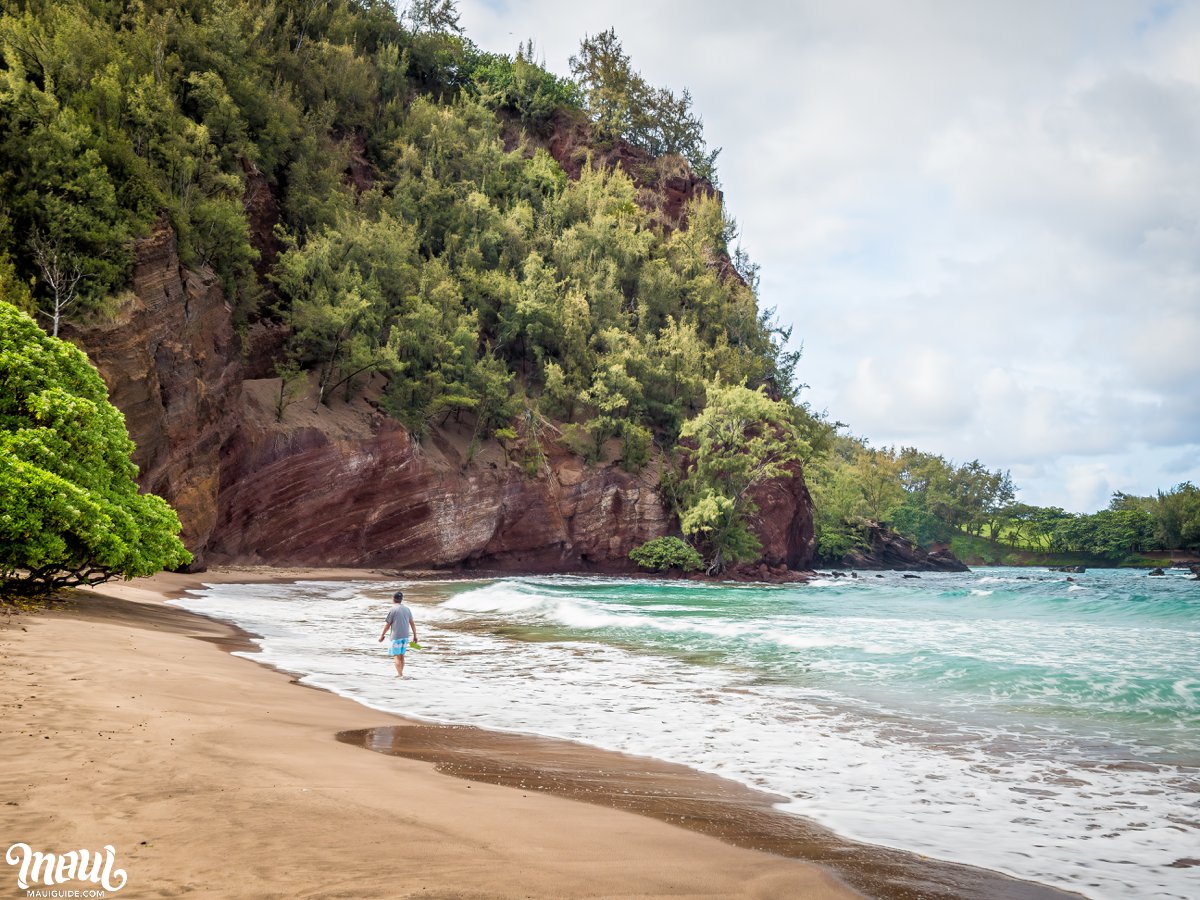 What You'll Find Nearby
Gear up for your beach break with a stop at the legendary Hasegawa General Store—a century-old mom and pop shop located less than two miles before Koki in Hana Town. Fresh produce, hot coffee, coconut candy, cold beer—all are found here, alongside eclectic finds like bumper stickers, books on Hawaiian mythology, music, pareos, baseball caps, knickknacks, and fishing gear.
KOKI BEACH MAP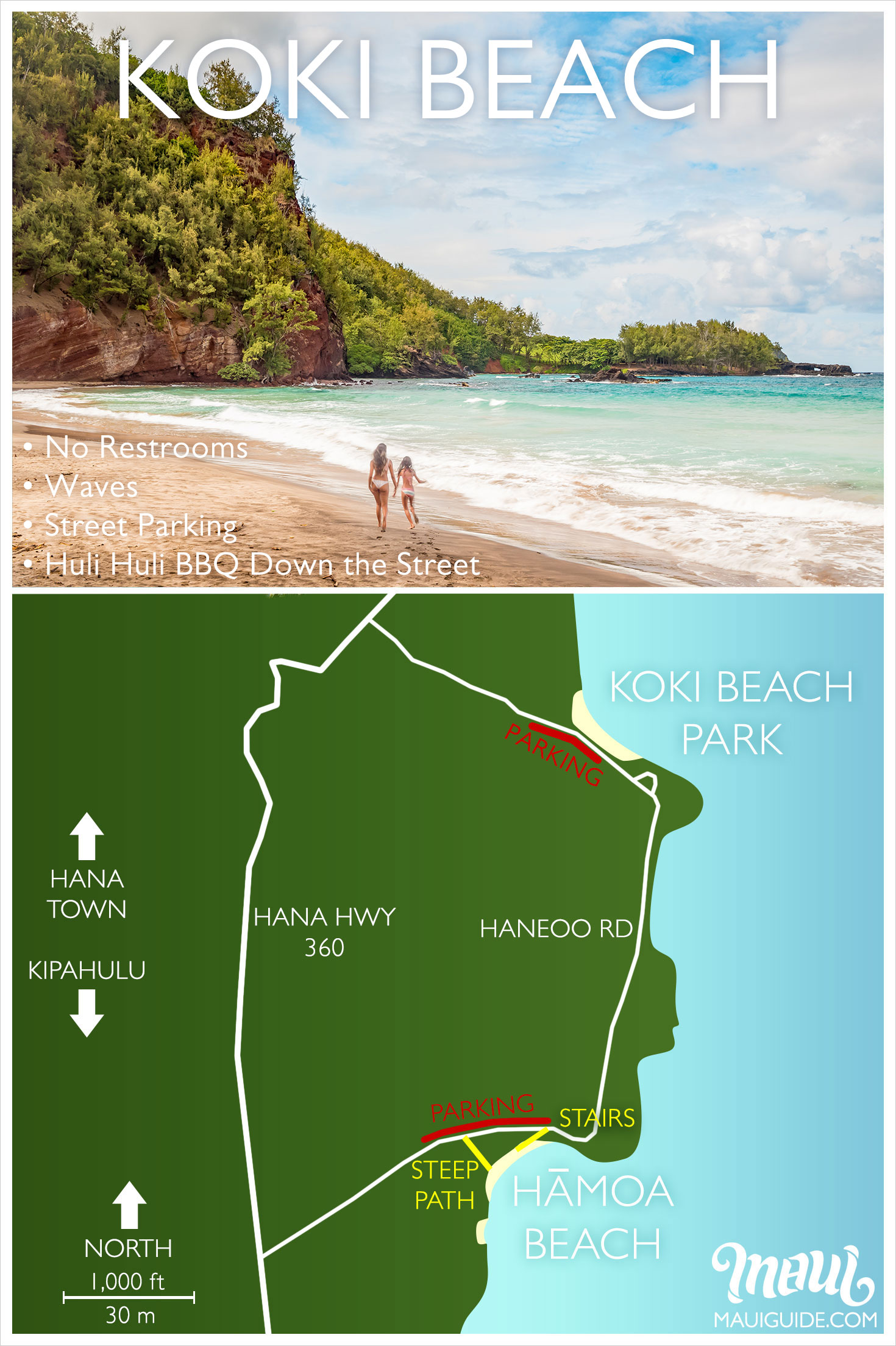 ALSO NEAR KOKI BEACH