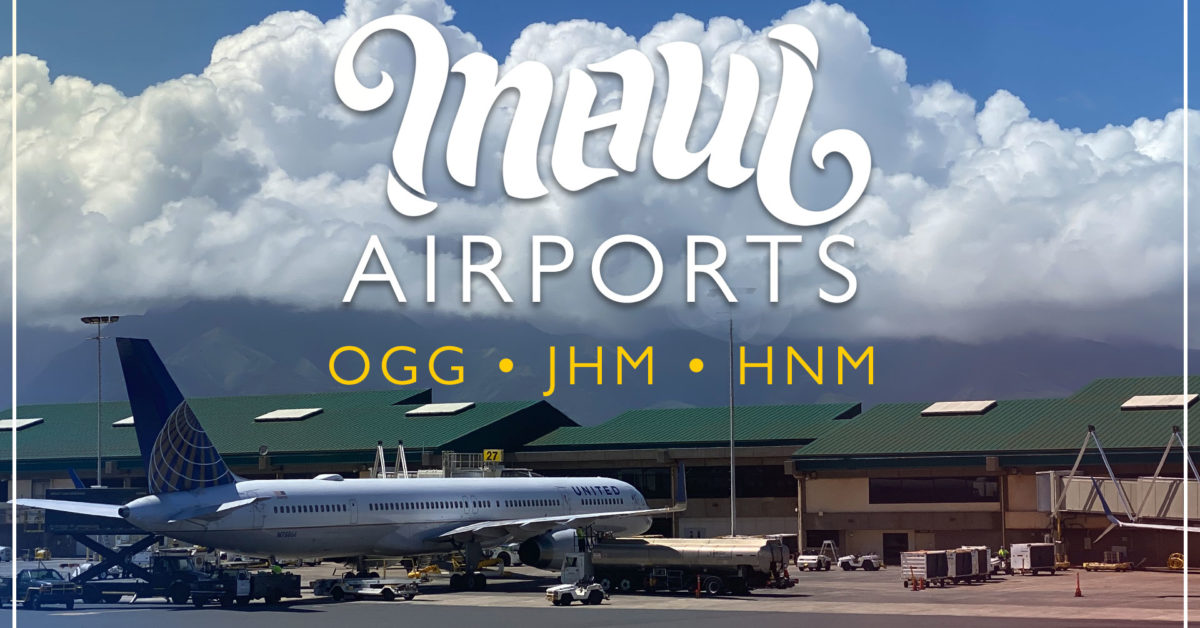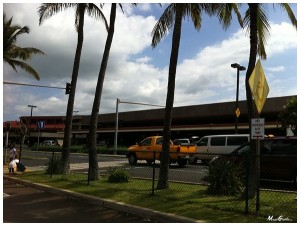 Kahului Airport (OGG airport) is the main airport used on Maui, where you can find all of the commercial airline operations. It is the second busiest airport in Hawaii, behind Honolulu International Airport (HNL). We do have two other airports: Kapalua Airport (JHM) and Hana Airport (HNM). There is no international airport in Maui. Learn more about Kahului Town. And check out a discovery flight where you can learn to fly.
Directions
From Airport
When leaving the airport, you'll be on Highway 380.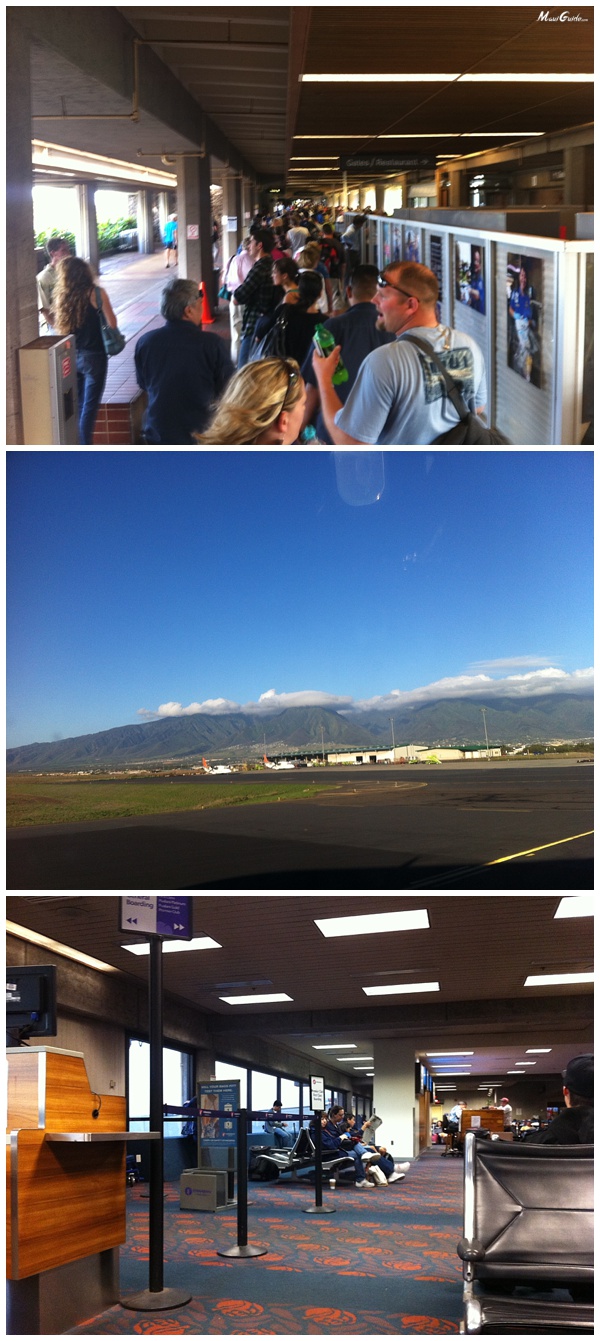 • West Side
(Maalaea, Lahaina, Kaanapali, Kapalua, Kahana, Napili)
Continue straight on 380 past Hana Hwy and past the Mokulele Hwy 311. Take this road all the way to Maalaea. To the west side, you keep going straight along the curvy cliff area of the Pali.
Duration around an hour.
• South Side
(Kihei, Wailea, Makena)
Continue straight on 380 past Hana Hwy. Turn left at Mokulele Hwy 311. Follow it all the way to the south side.
Duration from OGG to Wailea is around 30-45 minutes.
• Wailuku Town
Turn right on Hana State Hwy 36. You'll soon turn left on Kaahumanu Ave. Follow it all the way to Wailuku.
Duration around 15-20 minutes.
• East Side & Upcountry
(Paia, Hana, Makawao, Kula)
Turn left on Hana State Hwy 36 and follow it towards Hana. If you're going Upcountry, turn right on Haleakala Hwy 37.
Duration anywhere from 20 minutes (Paia) to 2 1/2 hours (Hana).
To Airport
Drive towards Kahului. Once you get closer you should see signs for the airport. You'll pass Costco on the right side. You're smart, see above and work backward.
Agricultural Declaration Form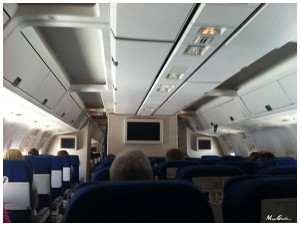 When you fly into the State of Hawaii, you'll be given a small form to fill out. One side is for declarations and is mandatory. The other side is a questionnaire and is voluntary. Most people don't realize this and fill it out.
It's illegal for you to not fill out the Hawaii Agricultural Declaration Form. Flight attendants will collect the forms prior to landing.
Parking & Car Rentals
Airport Parking:
If you're only there for a short while to pick someone up and you don't want to drive the loop forever, they won't charge you to park (if under 15 minutes.) Follow the signs for the cell phone/waiting lot if you need to wait for a longer period.
Long-term parking is usually available, though costly. Sometimes, during the busy season, you'll have to park your car off-site a few miles away at a remote lot. Once we did this, and when we returned, they said they didn't have a shuttle for us. We had to hitchhike with all of our baggage to get to our car. This is a perfect example of typical Maui organizational skills.
Car Rentals:
When leaving the baggage area, walk across the street to the train waiting area. You can't miss it. Take the train to the last stop which is the rental car parking facility. Agents will be right in front of you when you exit the train.
If you've rented a car through one of the other rental car companies (not national companies), you'll have to make arrangements with them for pick-up. Learn more at Maui Car Rentals.
Airport Restaurants & Bars
There are a few places to eat and drink at Kahului Airport. We've never had a very good experience (as can be expected at most airports in the U.S.)
As normal, the prices are jacked up and the service is not very good. It seems that since they work in an airport, the staff at restaurants and bars feel they don't need to give good service because repeat business is rare. If they do get repeat business, they don't have much of a choice as to where they dine. It's a pretty good little racket.
Oversized Baggage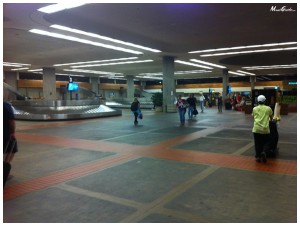 Surfboards and other oversized baggage come out in either of two spots. If you're looking at the baggage carousels with your back to traffic, they'll come out of a door in front of you on the far wall, or on the far left side of the area.
Pricing is completely up to your airline. Hawaiian Airlines charges $35 between islands. Make sure you get a receipt when you pay. I paid cash in Honolulu to send a few boards. Not only did my boards get smashed, but they also had no record of me paying for them. I had the slip of paper that shows I had a bag, but that was it. I never got any money back or anything. Such a bummer.
---