The Road to Hana may be something of a misnomer for most, given that the final destination for many is marked by reaching the Pools of Ohe'o. Otherwise known as Seven Sacred Pools, the park's nickname is a misnomer of its own, considering that the staggeringly-gorgeous site boasts more than seven pools—and a number of tiered waterfalls that spill into the ocean.
In Brief
Located at Mile Marker #42 on Hana Highway in Kipahulu—roughly twelve miles past Hana proper—the Pools of Ohe'o are part of Haleakala National Park. With Ohe'o translating to "something special," the beloved place reinforces that ancient Hawaiians were spot-on in their descriptions: with its lofty cascades, surrounding tranquility, and that surf pounding away in the distance, the Pools of Ohe'o crystallize the dynamic, radical beauty of Hawaii.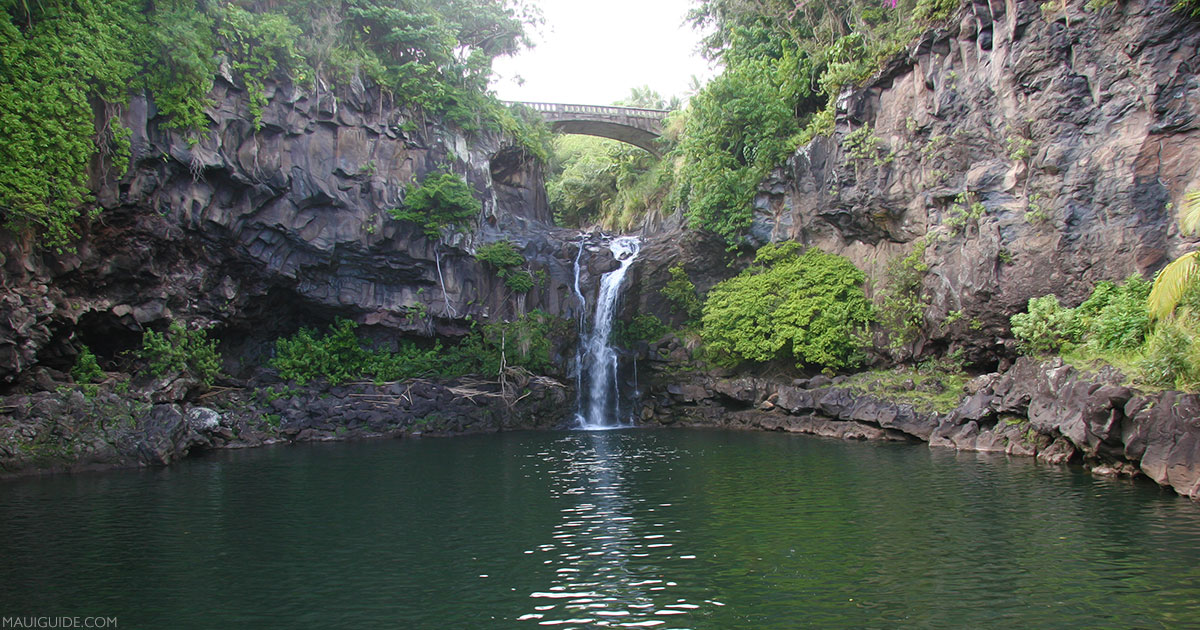 What to Love
Superlatives are often bandied about to describe this natural wonder, and from "spectacular" to "breathtaking," every single one of them is deserved. Cutting a path from far beyond what the eye can take in, the waterfalls of Ohe'o cascade from one to the other; surrounded by lush vegetation that includes ti and ginger, they create a near-idyllic manifestation of Earth's powers. Trails along the edge of the cliffs provide sweeping vistas of the Pacific, while also taking hikers past ancient Hawaiian ruins.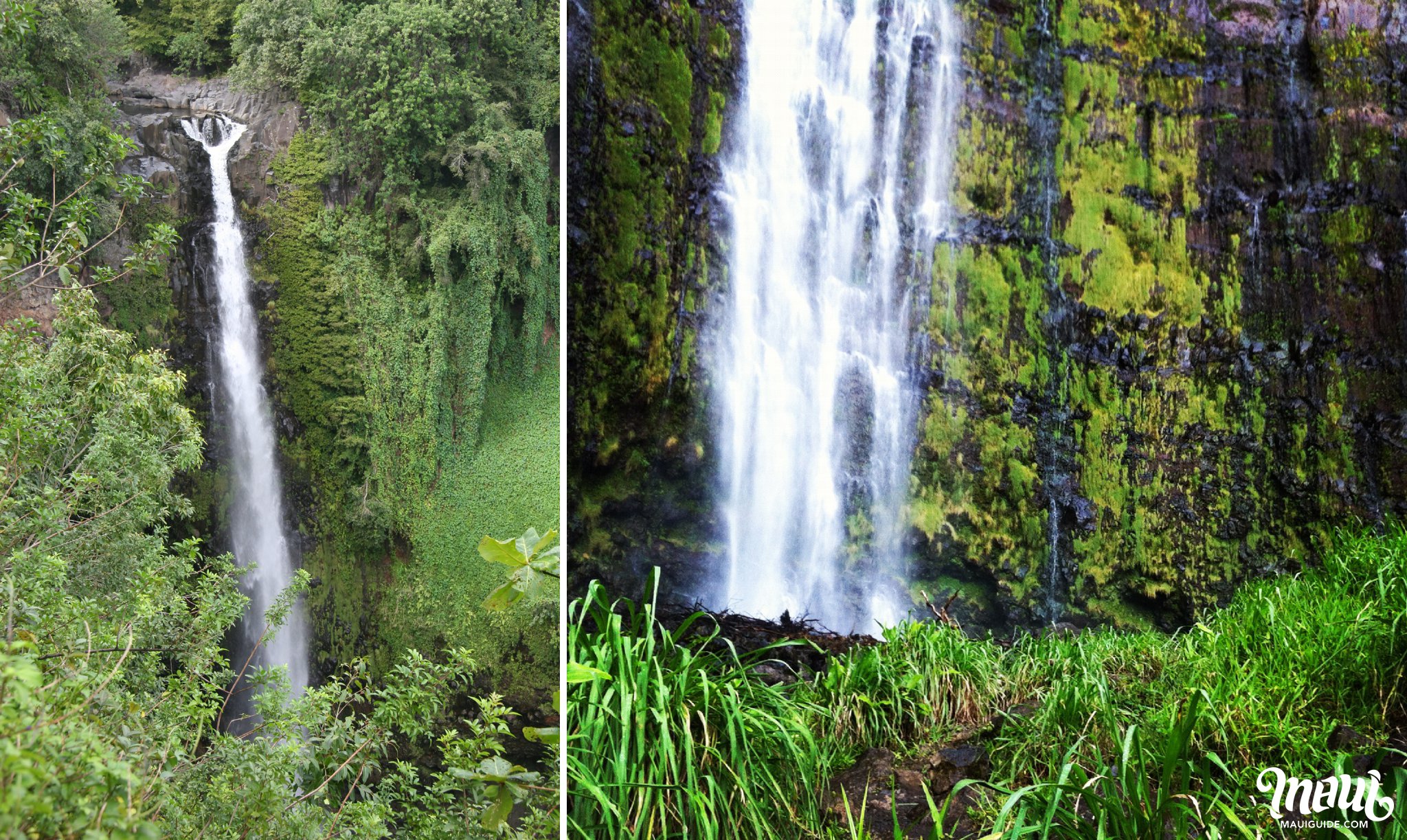 What to Know
Inarguably the most popular destination on East Maui, Seven Sacred Pools is a wonder!  The beauty of the pools can be relished from above as well as swam in below, while the outlying area, Kipahulu Campground, remains open for tent camping. Admission to the park is $25 per car (as of this writing December 5th, 2018), which is good for three days; pay an additional amount and you can obtain an annual pass to Haleakala National Park (which comprises over 37,000 acres). Large, well-maintained bathrooms, BBQ pits, a ranger station, and ample parking are all provided. Given that the park is part of an intact ahupua'a (a parcel of land that's shielded from resources from shoreline to mountain peak), and given that the site contains ancient Hawaiian artifacts and endangered species, exercise utmost respect by refraining from littering, straying off designated paths, and removing anything from the land.
What You'll Find Nearby
Directly across the street on the mountain (mauka) side of the road, you'll find the famed Pipiwai Trail—a spellbinding, four-mile, bamboo-laden path that leads to the stunning, 400-foot Waimoku Falls.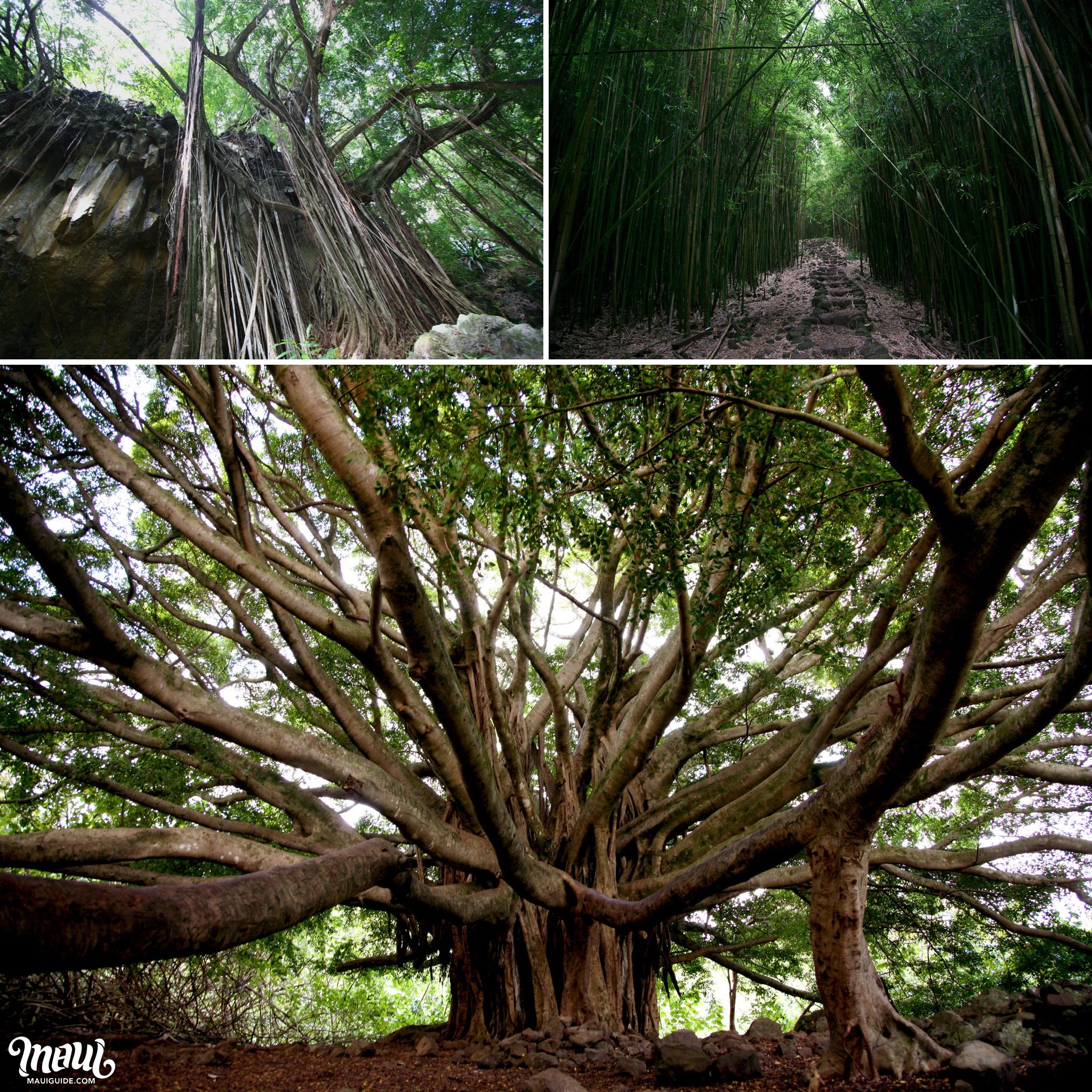 ALSO NEAR OHEO GULCH