Hawaii is home to a melting pot of cultures, and it is reflected in the islands' fare. While foodies might flock to Maui's upscale restaurants, locals know that some of the most ono-licious grinds are found at local mom-and-pop eateries, general stores, and even gas stations. Don't leave Hawaii without trying these 10 delicious Hawaii local foods!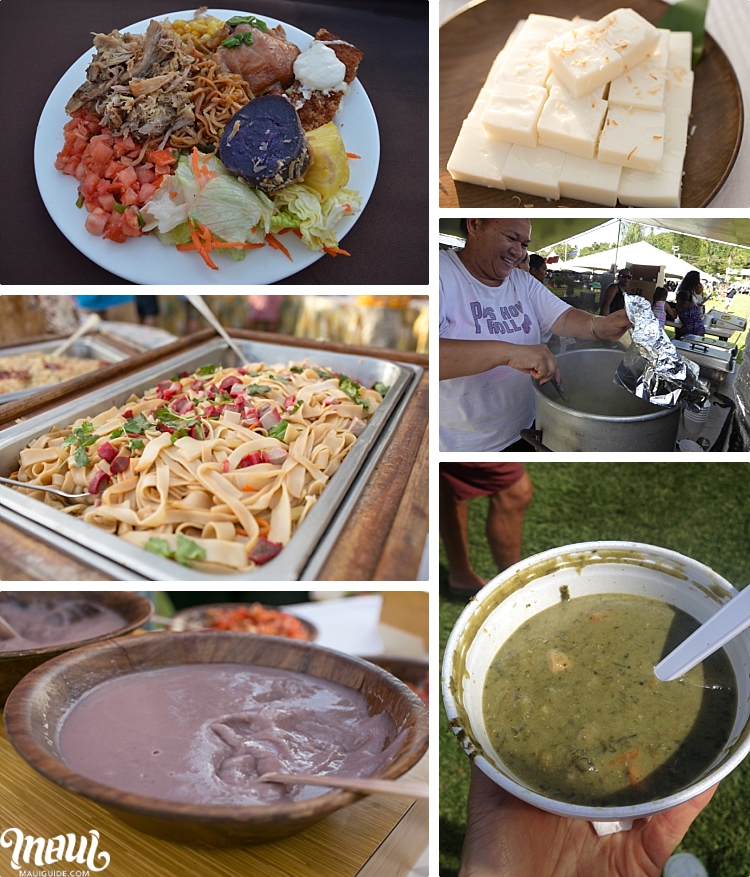 10 Delicious Hawaii Foods Everyone Should Try
1. Poke
The poke craze has swept the United States in recent years. Yet, no mainland restaurant can compete with the poke served in Hawaii. The raw fish dish is distinctly Polynesian, having originated hundreds of years before the first Westerners arrived in Hawaii.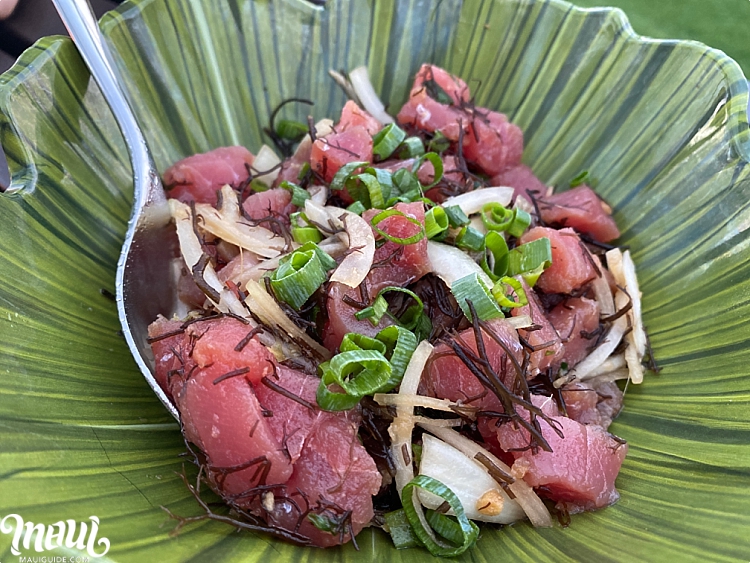 Traditionally, poke was made with sea salt, limu (seaweed), and kukui (candlenut). Since then, poke has changed dramatically, thanks to the inclusion of ingredients brought by Chinese, Japanese, and Portuguese immigrants. Today, the meal is appropriate for any occasion and can be found on five-star prix fixe menus and in local grocery stores.

2. Loco Moco
Loco moco is one of Hawaii's most famous contemporary dishes. The dish is said to have originated at the Lincoln Grill Restaurant in Hilo in 1949. Teenagers from the Lincoln Wreckers Sports club asked proprietors Richard and Nancy Inouye to make them something filling and affordable and requested a hamburger patty over rice, topped with gravy. The over-easy egg was added later as the dish evolved.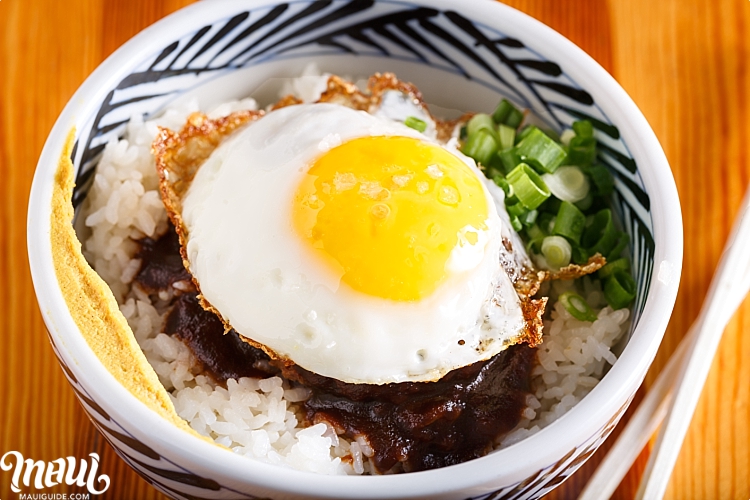 Today, the heaping meal is a breakfast staple. On Maui, loco moco is abundant, but head to Kihei Caffe, Grandma's Coffee House, or 808 Grindz Cafe for the real deal.

3. Spam Musubi
Spam- you can't knock it 'til you try it. Spam musubi is essentially spam sushi, and it's a go-to snack in the islands. The origins of spam musubis are hazy. One account claims musubis started in the 1940s when canned spam was shipped to Hawaii as military rations during WWII. An excessive amount of spam was leftover and distributed to civilians when the war ended. Then, imaginative locals incorporated spam into Japanese onigiri, and the rest is history.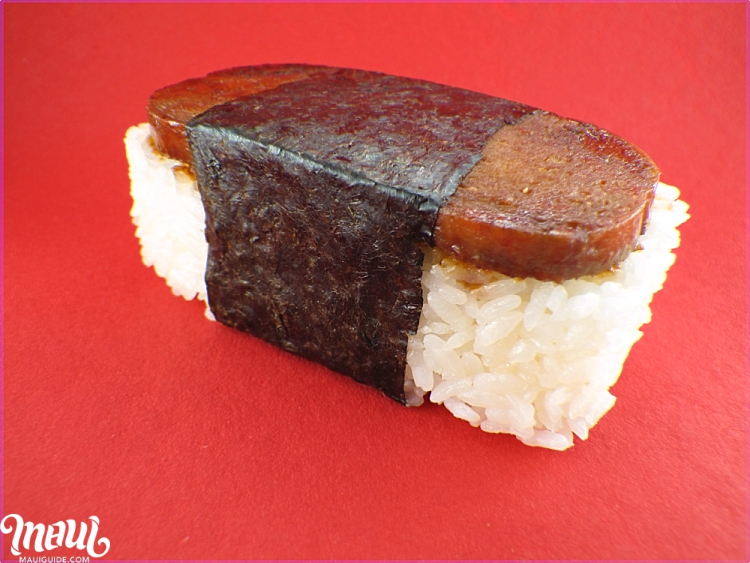 You can find spam musubis at most gas stations, supermarkets, and convenience stores today. The best ones can be found at Foodland, Minit Stop, or Nagasako Okazu-ya in Lahaina.

4. Malasadas
What's not to love about fried dough balls dusted with sugar? Malasadas are Portuguese in origin, brought to Hawaii by plantation workers in the late 1800s. While malasadas are a hit around the islands today, the sugary indulgences weren't always so popular. For decades, malasadas were almost exclusively enjoyed by Portuguese Catholic families ahead of Lent. It wasn't until Leonard's Bakery on Oahu started selling the pastry in the 1950s that malasadas rose to fame.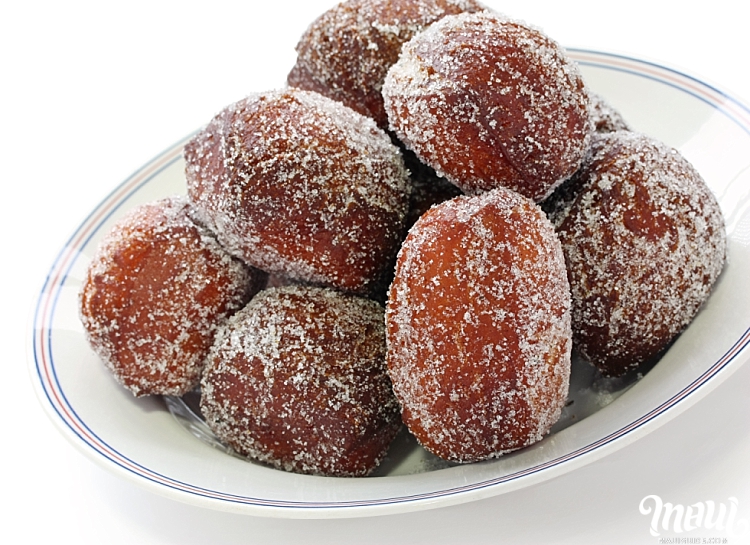 Today, malasadas are readily available at bakeries across the state. You can find the sugary, doughy goodness at Home Maid Bakery, Sugar Beach Bake Shop, and Komoda Bakery.

5. Plate Lunch
If there's one dish that defines Hawaii's contemporary food scene, it's a plate lunch. Plate lunches include protein- chicken katsu, chop steak, or kalbi ribs are popular options- and are always accompanied by a scoop of rice or macaroni salad. These heaping lunches are a product of Hawaii's plantation era.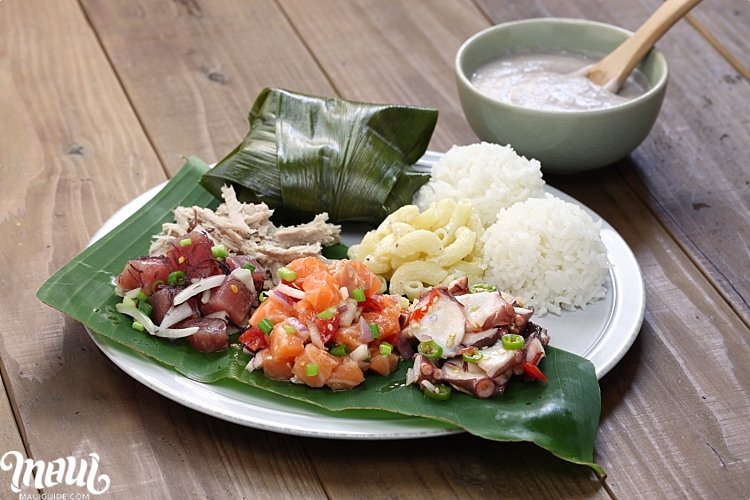 Workers would prepare bento boxes for lunch that included leftovers from the night before- generally protein like fish or pork- and added rice to make the meal more substantial. Food carts soon began to offer similar meals for sale. Every afternoon, the carts came to the fields, allowing the employees to buy cheap plates of food. The phrase "plate lunch" was established during this period. The plantation days are long gone, but plate lunches remain- and likely will forever. Try plate lunch from Braddah Hutt's in Hana, Uptown Chevron, or Big Al's BBQ Pit.
6. Manapua
Manapuas have roots that date back to 3rd century China, but Hawaii adopted these savory steamed buns as its own. Manapuas are derived from Cantonese char siu bao, brought to Hawaii by Chinese plantation workers in the 19th century. Some enterprising workers began selling fresh manapuas around plantation camps, thus sparking Hawaii's love affair with the dish.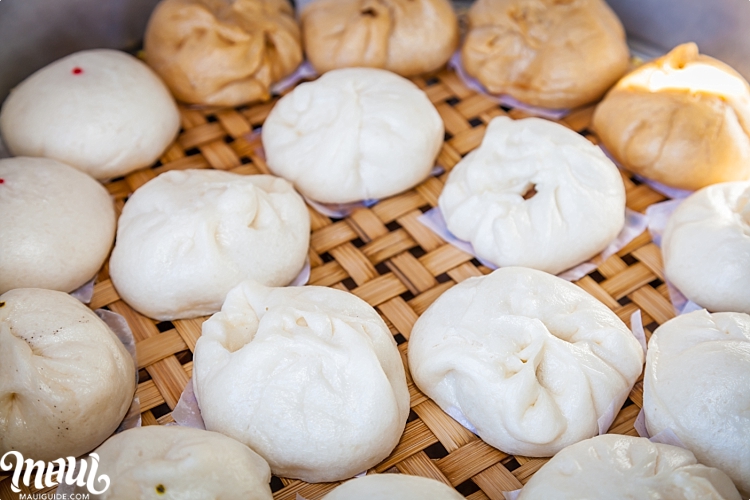 Traditionally, manapuas were filled with sweet and savory char siu pork, but today fillings span a variety of proteins, from curried chicken to pulled beef. On Maui, the best manapuas can be found at local hole-in-the-walls like Nagasako General Store, Morihara Store, and Maui Bread Co.

7. Saimin
Saimin is the ultimate Hawaiian comfort food. This noodle-soup dish was born from a medley of cultural influences, made with egg noodles, a dashi-based broth, and typically topped with kamaboko, egg, char siu, and green onions. Like scores of other Hawaiian dishes, saimin has roots in the plantation era. During lunchtime, plantation workers of different ethnic backgrounds shared meals and ingredients. As a result, saimin was eventually born off the back of chow mein, ramen, and pancit. The undisputed best saimin on Maui is found at Sam Sato's or Waikapu on 30.

8. Butter Mochi
Butter mochi doesn't usually make 'must-eat in Hawaii' lists- but it should! This decadent treat might be a cousin of traditional Japanese mochi, but butter mochi was born in the islands- although it's unclear when and where. Butter mochi is made with coconut milk, eggs, sugar, butter, and, like Japanese mochi, Mochiko rice flour. The end result is a rich, golden, glutinous cake that is thoroughly delicious. You can find butter mochi at any Foodland across the state.

9. Kalua Pork
Smokey, shredded, and slightly sweet- kalua pork is a staple at any Hawaiian luau. While Asian and Western cultures have significantly influenced contemporary island fare, kalua pork is purely Hawaiian.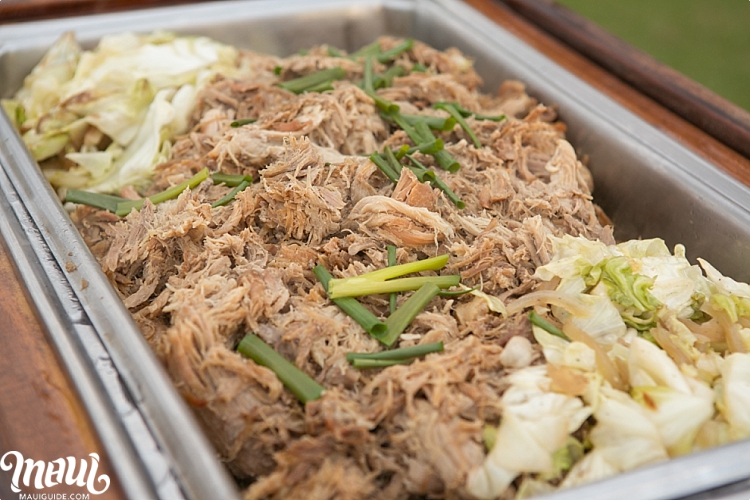 Voyaging Polynesians brought pigs (puaʻa) to the islands centuries ago. Puaʻa were highly valued and rarely eaten by commoners. The traditional preparation method for kalua puaʻa involves roasting the pig in an underground oven, or imu. This Hawaiian cooking technique is still used today, and you can see the process in action at almost any commercial luau.
10. ʻUlu – Breadfruit
Pre-western contact, ʻulu was a significant food source for Hawaiians. When cooked, it tastes similar to a potato. Extra-ripe ʻulu is sweet and can be enjoyed like a fruit. Despite its abundance in the Hawaiian Islands, you'll be hard-pressed to find ʻulu on any restaurant menu on the Valley Isle.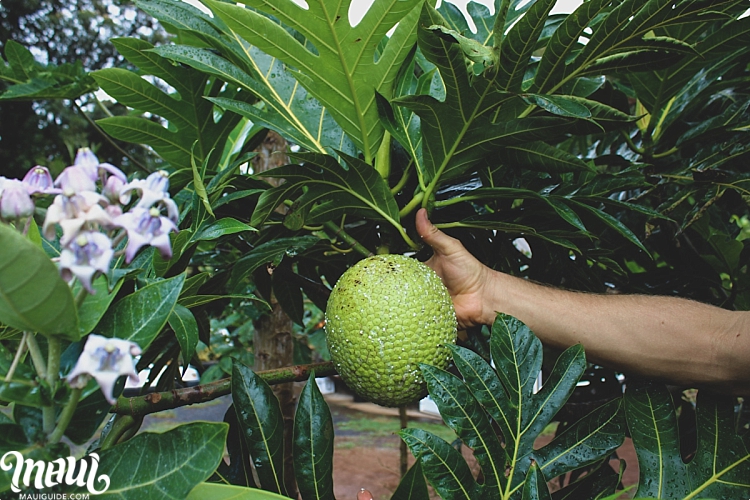 However, Maui Breadfruit Company turns the crop into delectable, guilt-free pies- dubbed Pono Pies. Pono Pies are void of processed ingredients and added sugar. Made with ʻulu from Hana and other locally sourced ingredients, these pies are 100% Hawaiian and so delicious. Pono Pies are stocked in stores across the state, so keep your eyes out.
There are countless more delicious Hawaiian dishes that didn't make this list. If we left one of your favorites out, let us know in the comments. How many of these delightful bites have you tried?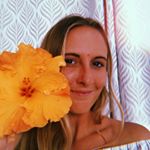 Born and raised on Maui, I have a deep love for language and writing. At present, I work as a content writer at Hawaii Web Group, where I have the opportunity to showcase my passion for storytelling. Being a part of Hawaiian culture, storytelling holds a special place, and I am thrilled to be able to share the tales of the amazing people, beautiful locations, and fascinating customs that make Maui such an incredible place to call home.