Coconut palms, golden sand beaches, turquoise waters and…feral pigs?
Welcome to the wonderful world of upcountry Maui, where the wildlife is indeed quite wild.
Known amongst Hawaiians as pua'a, the Polynesian pig is both an epic sign of Hawaii's diverse wildlife and an epic threat to the islands' exquisite forests.

A very big Mahalo to Haleakala Bike Company for sharing this interesting article.
A smaller breed of the pig commonly seen today first roamed the islands with the ancient Polynesians, who shuttled them to shore in 400 AD.
The current influx of the pua'a is thanks to Captain James Cook, who landed in the Hawaiian Islands in 1778 and proceeded to introduce natives to things that had yet to find their way to Hawaii's isolated beaches.
Pua'a are now considered to be one of the earliest non-native species to arrive in Hawaii, where they took to the islands quickly and efficiently: feral populations in the islands multiplied rapidly. (No surprise there: pigs and their offspring can produce a whopping 15,000 pigs over the course of five years.)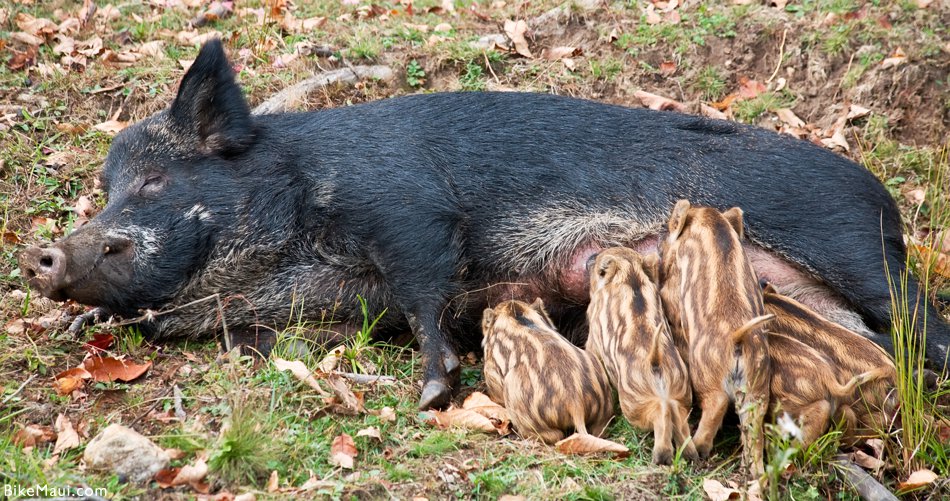 Now found on all of the major islands except Lanai—where the last feral pig on the pre-Ellison island was shot in 1930—pua'a are seen from sea to sky, but tend to wander most frequently in the islands' wet rainforests and wide, open pastures, where there's a greater abundance of shrubbery to forage.
True to their rowdy roots, the pua'a has done acute damage to several native species of Hawaii. With hooves made for stomping, the Polynesian pig is known to trample through native vegetation and spread invasive fauna and flora—a critical issue for Hawaii's fragile rainforests, which have seen a 50% decline in forestation in the last thirty years, in part because of the pua'a's impact on plant life.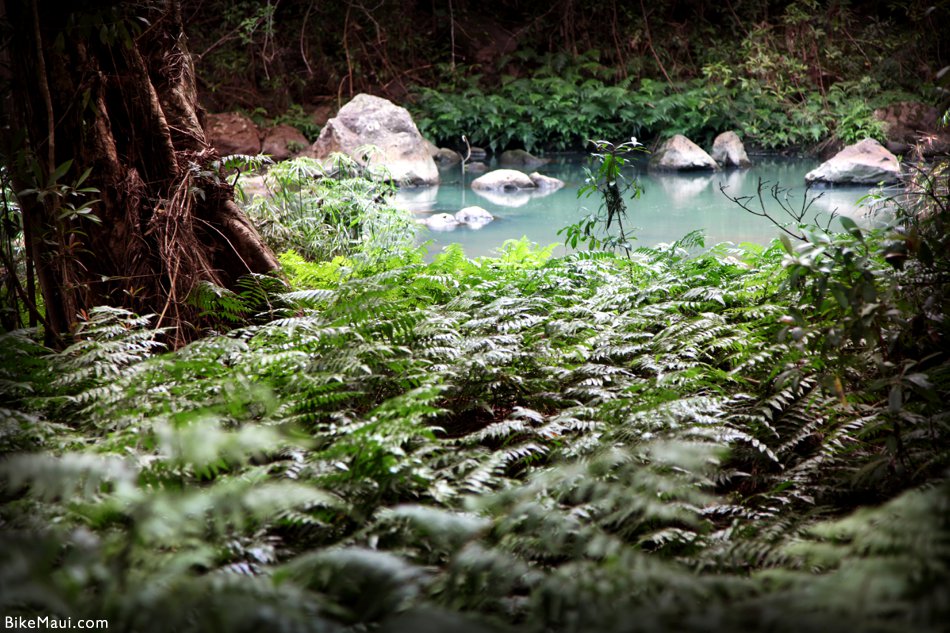 Don't blame the creature: feral pigs possess naturally destructive habits that inadvertently alter the structure of rainforest floors.
They eat widely and hungrily, decimating lush understory vegetation in their search for earthworms, to the point that forests' foundation give way to the proliferation of nonindigenous species. Banana poka (a species of passionfruit) and guava have taken over the native ohia and koa. Pigs also engender erosion, considering that their cloven hooves create wells in the earth that lead to further destruction.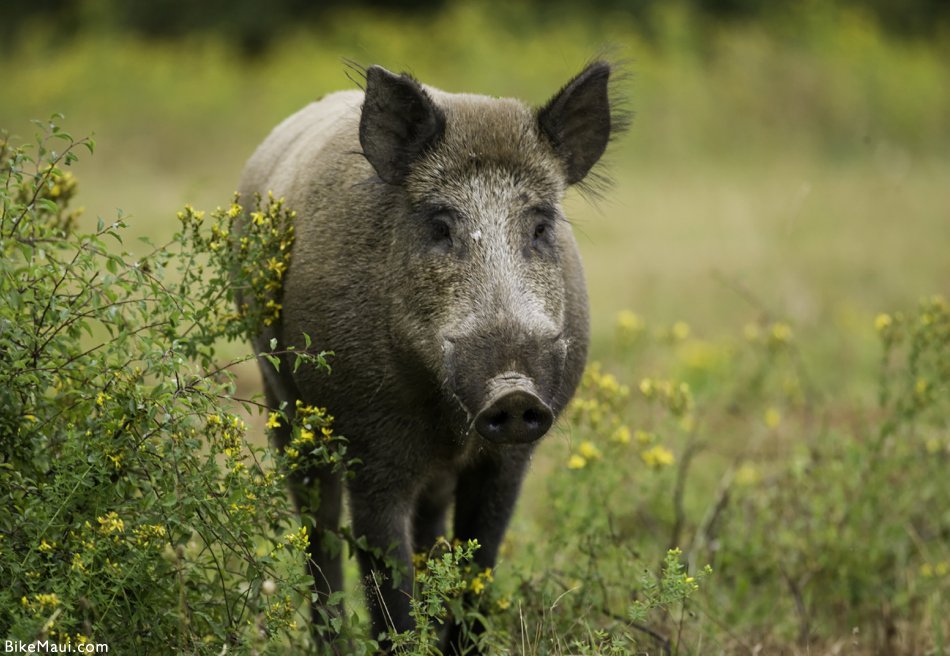 Indeed, other than land development, feral pigs are considered to the largest precursor to deforestation—even more so than other exploitative species like mongooses, feral goats, birds and sheep.
The changes in the wildlife are thought to be due to Western influence—the Asiatic species native Polynesians brought aboard their canoes when they landed were smaller, tamer, and less damaging to their adopted environs. The creatures currently ravaging the forests are believed to be the descendants of domestic pigs from the lowland areas—larger, European stock from Cook's crop that now live up to their unruly reputation.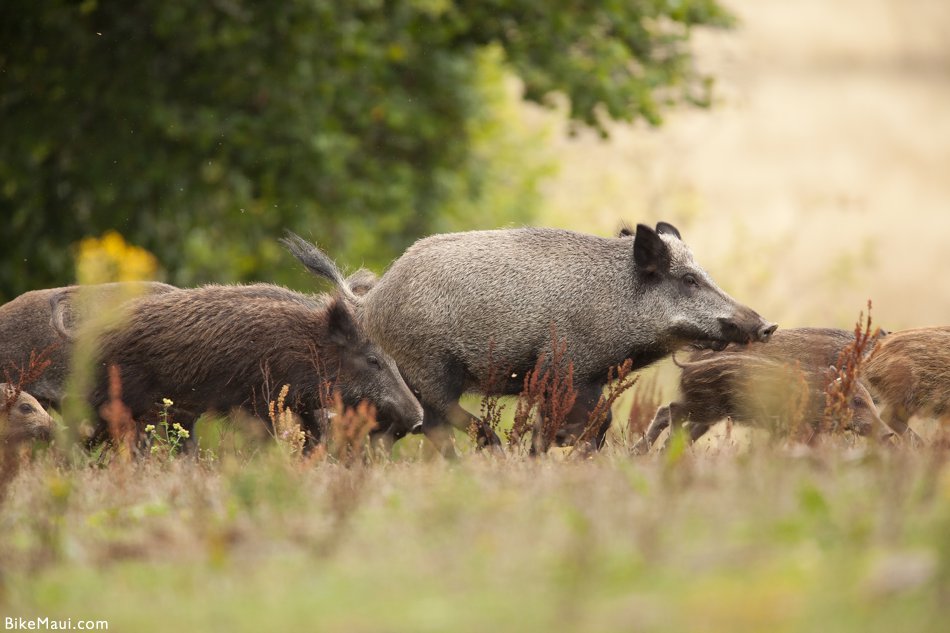 Efforts to eradicate wild swine have been in place since the early 1900s, rendering the Polynesian pig one of the few local animals that hunters are encouraged to capture.
Contemporary local hunters use what they deem a "hog call," in which a tube with a reed creates a soft grunt; this is then followed by smacking the lips—a chomping noise that attracts the ever-ravenous pig to the area. In an effort of monumental proportions, 170,000 feral pigs were killed statewide between 1900 and 1958, and Haleakala National Park has spent an estimated $5 million on protecting its gems from the pua'a.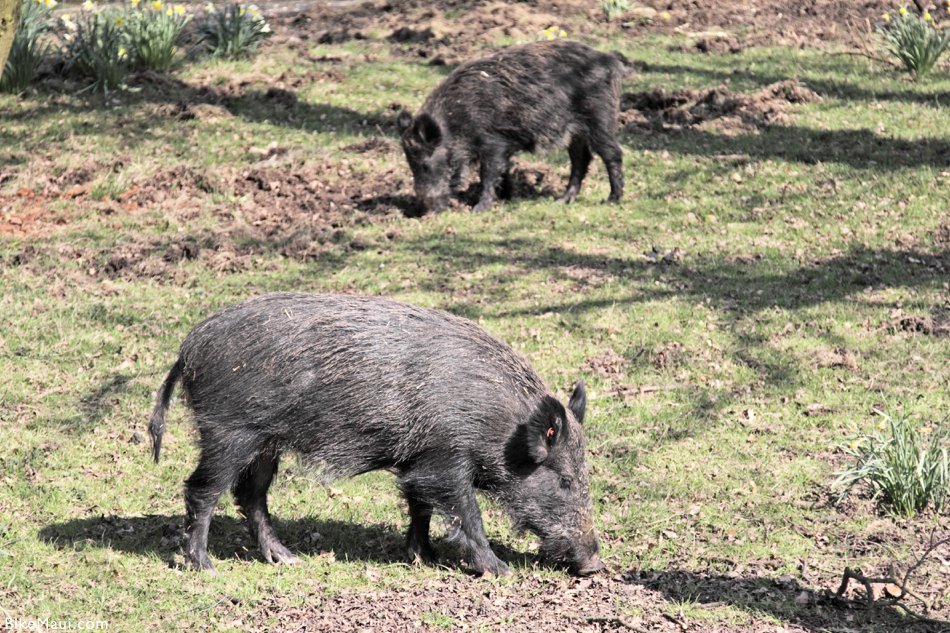 Hawaii isn't alone in the feral pig dilemma: Australia considers them the biggest threat to their local agriculture, which Captain Cook introduced to the Land Down Under in 1777.
And while local predators like bobcats and coyotes in California and Arizona may go after piglets, they don't stand a chance of competing with mature boars—which can grow up to three times larger.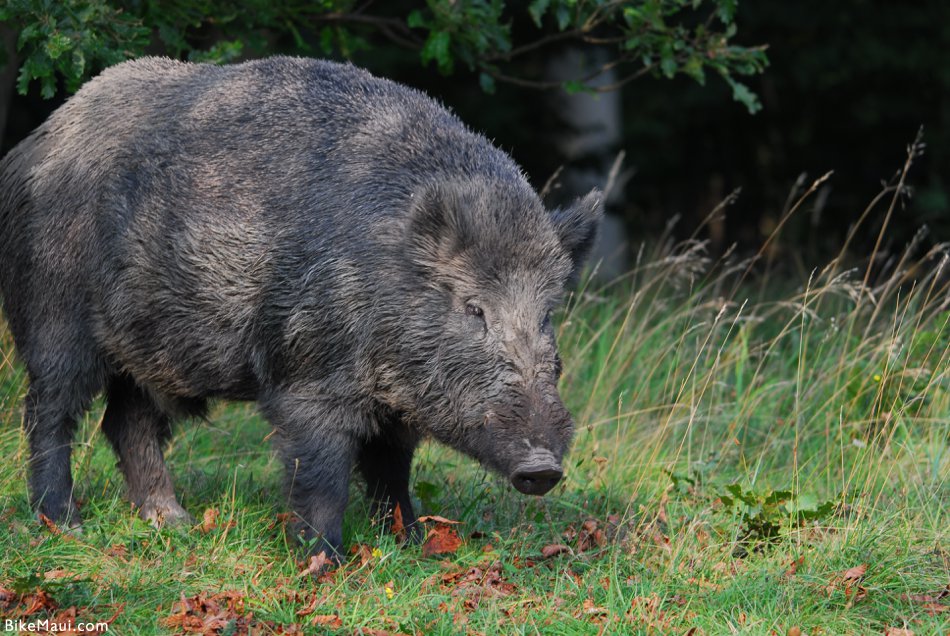 Commonly found in herds that are also known as "sounders of swine" and a "passel of hogs," tourists can engage in hunting swine with the assistance of a professional pig hunter, who, while rare, still exist as relics from the plantation days, when hunting was less of a novelty than a complete necessity.
Pua'a is an affectionate breed: Hawaiian swine breeds year round, with piglets able to reproduce before making a full journey around the sun.
Pregnancy times average 113 days—or just shy of four months—with litters averaging seven piglets per push.
Hiking in Hana or biking in Makawao?
Don't be surprised to hear the (feral) call of the wild: in a survey conducted in 2008, a record number of feral pigs were found on the Eastern slopes of Maui, one theory being that a horde escaped a West Maui farm in the 1960s.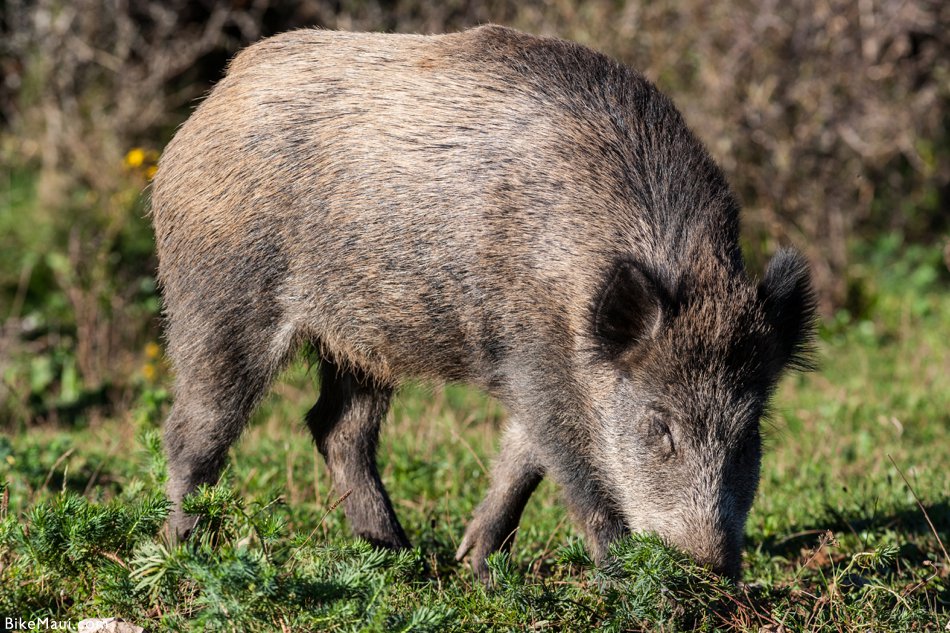 And should they end up becoming extinct in Hawaii, know that they'll live on in mythology:
Hawaiian lore tells the story of the Kamapua'a, a bastard son born to Hina (also the mother to the demigod Maui). When Kamapua'a was born, his father, aware of Hina's affair with his brother, disowned him and called him "Hog-Child." In a twist of fate, "Hog-Child" grew to be handsome and brawny with shape-shifting abilities, but, drunk on a combination of his own charm and his ruthless desire to win his dad's acceptance, tattooed his face, cloaked himself in animal skins, and murdered Hina's husband. When his real father—Hina's lover—claimed he had no son, Kamapua'a pillaged the villages, seduced women, and indiscriminately killed those who crossed him.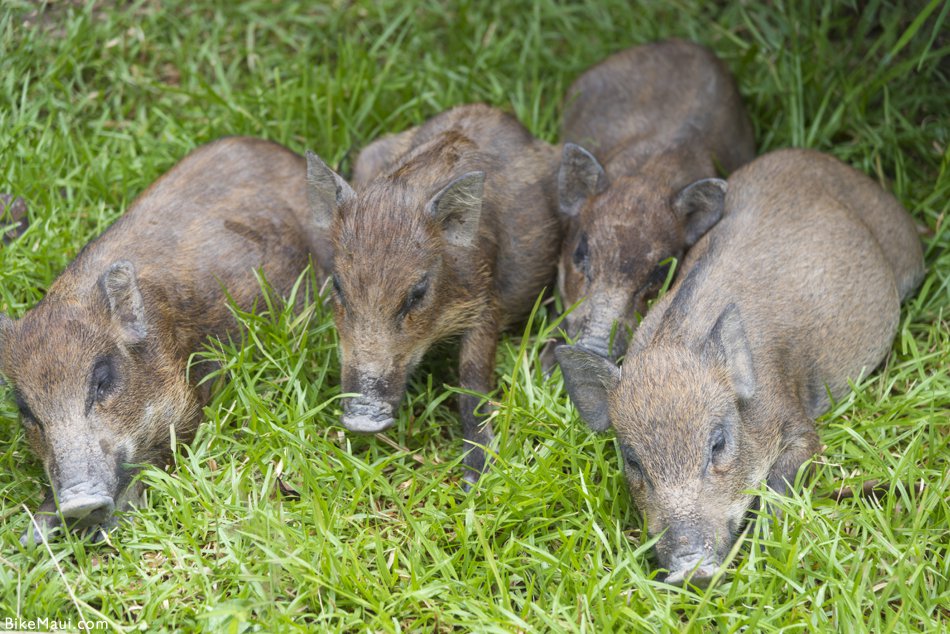 But after falling in love with Pele—the goddess of fire—his anger vanished, leaving him as attractive as he was when he was a child. The sudden transformation enraged the powerful goddess, who saw it as competition, but in an act of mercy, gave him the wetter side of the Big Island. When Mount Kilauea erupted, Kamapua'a took to the seas to save himself—and to save himself from a broken heart, thinking his beloved Pele had perished under the lava. The ocean embraced the volatile "Hog-Child," where he became humuhumunukunukuapua'a, or Hawaii's State Fish; local children today are taught that the fish makes snorting sounds much like a pig. Consider the devastating story of Kamapua'a part of the islands' draw for honeymooners: from his place in the ocean, he's rumored to shield hearts from breaking.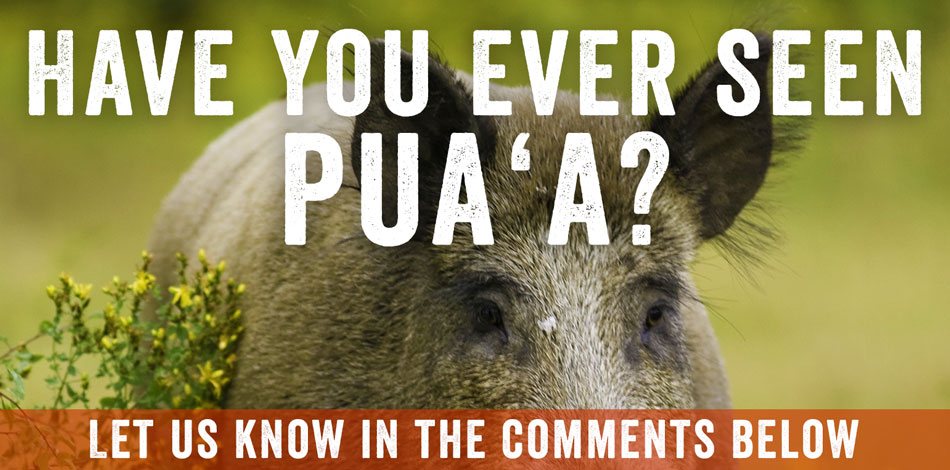 Photos courtesy of Photographers in Hawaii.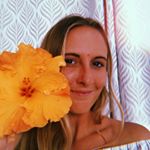 Born and raised on Maui, I have a deep love for language and writing. At present, I work as a content writer at Hawaii Web Group, where I have the opportunity to showcase my passion for storytelling. Being a part of Hawaiian culture, storytelling holds a special place, and I am thrilled to be able to share the tales of the amazing people, beautiful locations, and fascinating customs that make Maui such an incredible place to call home.