when my family recently came to town, I offered to help find a place to stay. There's no way the ten of us would be comfortable in my tiny Upcountry apartment, and they wanted to stay by the beach.
Fortunately, I came across Ho'olei Wailea Beach. Immediately it ticked all of our boxes: spacious enough for ten, full kitchen, walking distance to beaches, access to a pool, and ocean views! Corresponding with the hospitable owner was seamless and set the tone for our fantastic stay.
The villa is located across the street from the Grand Wailea in the resort's luxury community. However, Hoolei Wailea Beach is privately owned, so it's technically not part of the resort. But we still had full access to Hoolei's tranquil pool, sauna, and fitness center. Upon check-in, we were welcomed like family by the villa's property manager and given a personalized introduction to the home. And— WOW! We were all immediately blown away.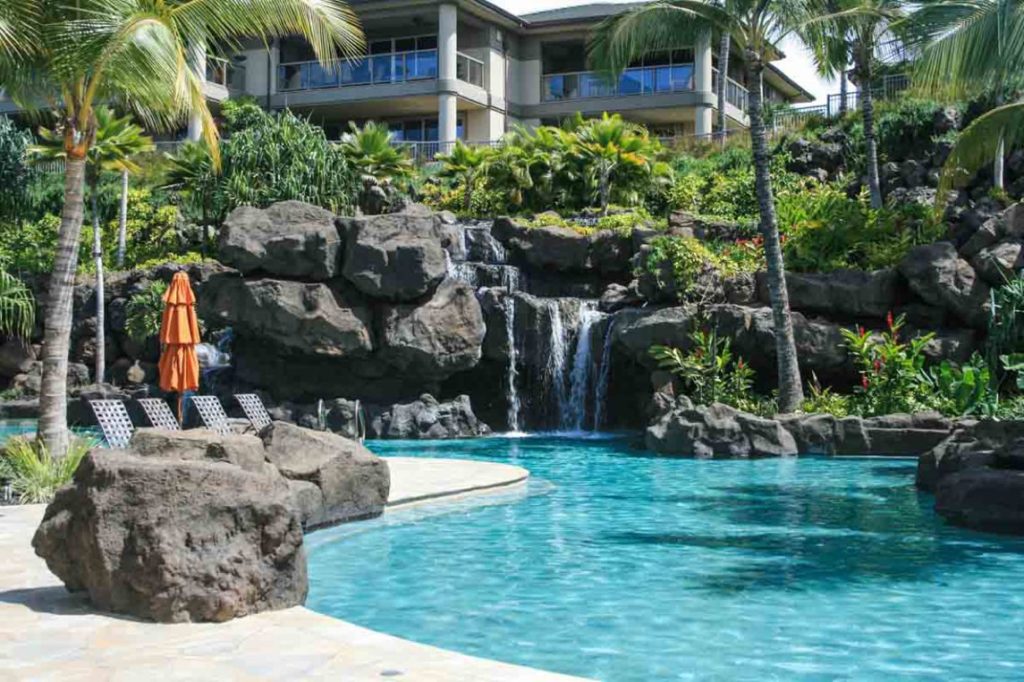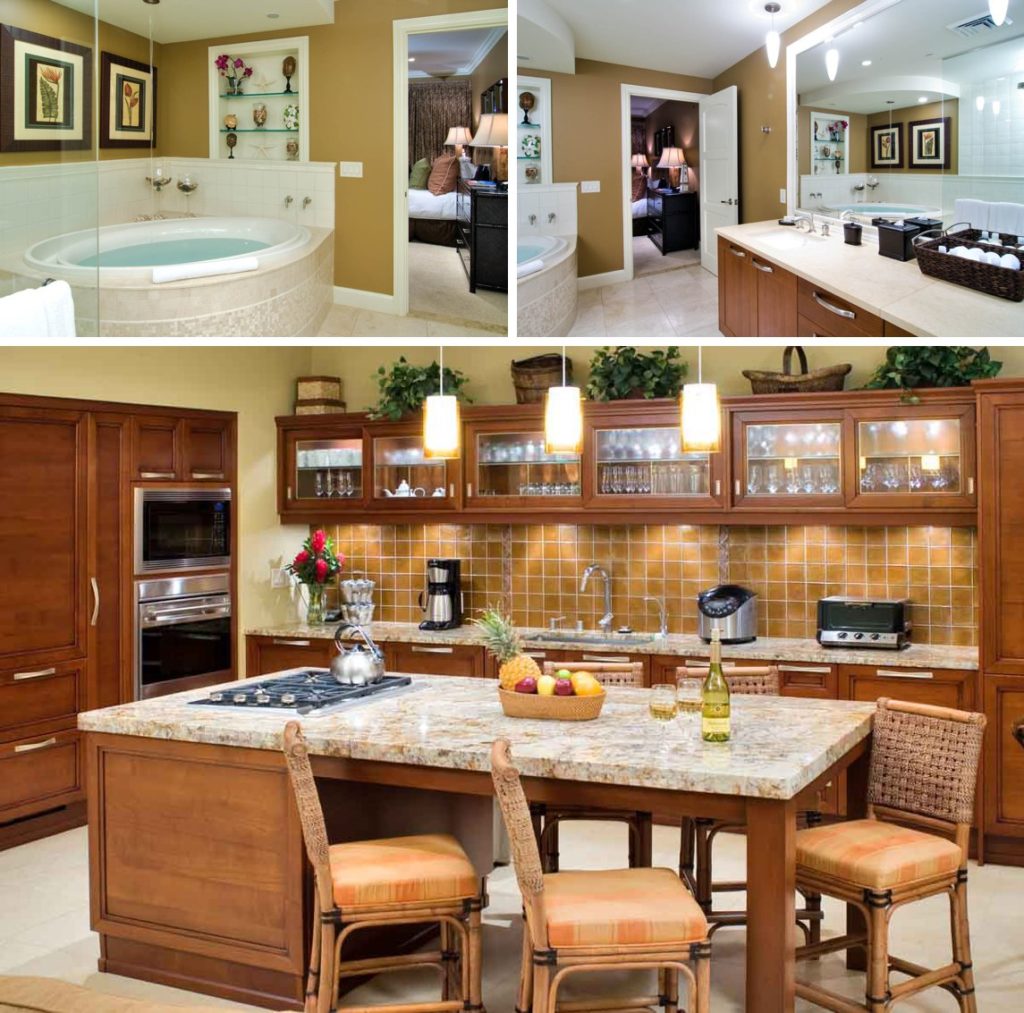 Despite there being so many of us, the villa felt like a castle. The townhouse is two stories with dual lanais, a one-car garage, and an interior elevator— which speaks to the overall grandness of the place. An open layout connects the kitchen, patio, and living room into one spacious common area, which was a perfect gathering space for the ten of us. But with three bedrooms and a sofa sleeper, there was more than enough room for us to retreat to our own private nooks after a long day.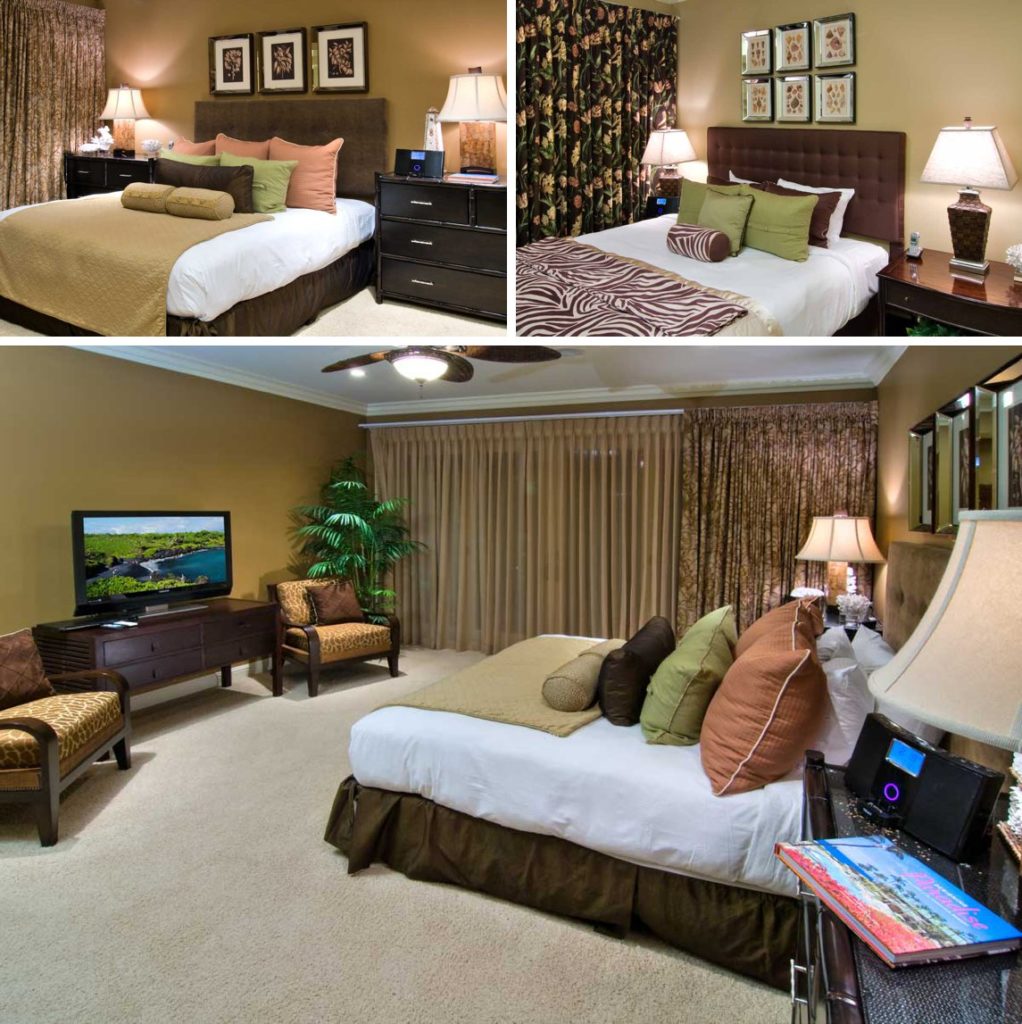 Each of the three bedrooms was palatial, decked out in tropical art and Hawaiian decor. The main bedroom's en-suite bathroom features a fit-for-royalty soaking tub that rivals the tubs in Maui's finest resorts. Not to mention, every inch of the villa was spotless, all kitchen appliances and ware were like-new, and we had no trouble figuring out the WiFi, TV, and stereo set-up.
During our stay, our world revolved around the ocean. The floor-to-ceiling windows on the second level welcomed ocean views into the common areas. We spent most mornings on the lanai, sipping coffee and soaking in the vistas. We started most of our days snorkeling and lounging in the sand at Wailea Beach, situated just across the street from the property. The villa is stocked with beach gear: towels, chairs, umbrellas, etc., so my family didn't have to worry about packing or buying beach items. They also gave us vouchers for complimentary beach chair and umbrella set up on Wailea Beach.  This is the same experience that a hotel guest would have as the vendor also sets up chairs for some of the other hotels in the area.

My young nieces also got a kick out of the sand entry at Ho'olei's pool area. We started to wonder if they liked the pool better than the beach! (I didn't blame them, though, the pool area was gorgeous and tranquil— a much more relaxing option than the ultra-crowded pools across the street at the Grand Wailea.)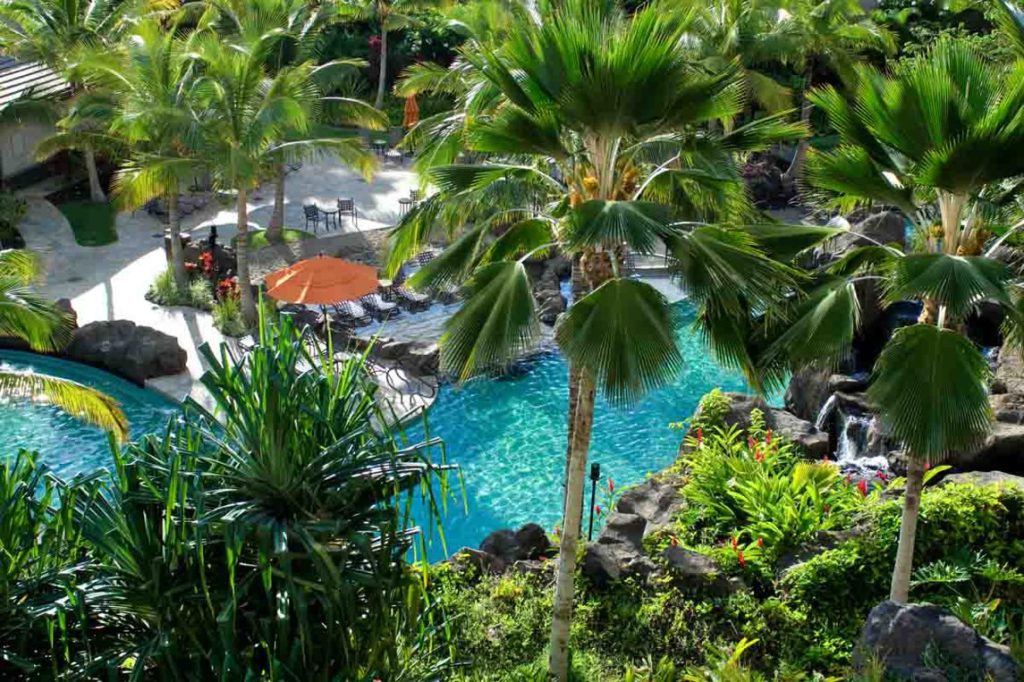 Different facets of the home stood out to each of us as our favorites. My father-in-law loved the grill on the second-story patio and made it his personal mission to grill steaks big enough to feed us all every evening. My sister couldn't get enough of the ocean and sunset views and thoroughly enjoyed how close the villa was to the luxury shops at the Shops of Wailea. I loved the attached garage. Having our cars ready to go whenever we wanted to hop in and explore was a huge bonus and made our stay that much easier. Plus, we didn't have to deal with resort parking fees or valet. Each of us agreed that Ho'olei Wailea Beach was the perfect choice for our family, and we'll stay there again when they return.
Hoolei Wailea Beach
Hoolei Circle
Wailea-Makena, HI 96753
(949) 677-7005
Book Ho'olei Now!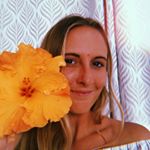 Born and raised on Maui, I have a deep love for language and writing. At present, I work as a content writer at Hawaii Web Group, where I have the opportunity to showcase my passion for storytelling. Being a part of Hawaiian culture, storytelling holds a special place, and I am thrilled to be able to share the tales of the amazing people, beautiful locations, and fascinating customs that make Maui such an incredible place to call home.