I have certain expectations when it comes to a tropical paradise vacation.  I look for warm and friendly people who make me feel at home, an enticingly comfortable place to lay my head at night and somewhere centrally located to easily get around.  Staying at the Kohea Kai Resort exceeded my every expectation!  I had a few friends staying at this upscale boutique resort, and I preferred the ease of staying near them.  And am I glad I did!
I chose to stay in the junior suite, and had a hard time deciding on the gorgeous garden view or the breathtaking ocean view.  After deciding on the ocean view, I settled into my bright and cheery room.  The full-size kitchen allowed me to save on eating out for every meal (that, and the free breakfast at Kohea Kai Bistro saved me a fortune each day!)  And the bathroom was stylish and sparkling clean, while using soap dispensers instead of the wasteful mini bottles of shampoo.
We spent quite a bit of time on the property, enjoying the pool and hot tub with the other guests at the hotel.  The staff was so considerate and attentive without being intrusive, and we had our every need met.  I even called on them for room service in the middle of the night when I had the munchies!  24-hour room service rocks!
A few things that set it apart from many other south side resorts: no resort fee, free breakfast, 24 hour desk, concierge service, and complimentary adventure equipment.
The location proved to be a perfect fit for getting around, and while I was happy to have a rental car, I would've appreciated an excuse for not leaving the hotel at all!  I loved every part of my stay there, and would recommend it to anyone!
by  Jen S. Blum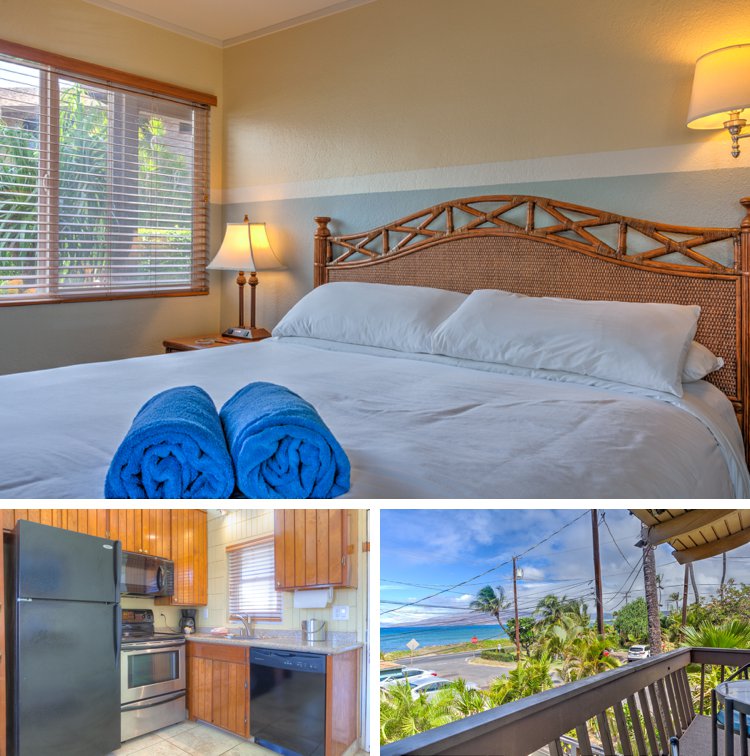 Kohea Kai Maui Resort
551 South Kihei Road
Kihei, HI 96753