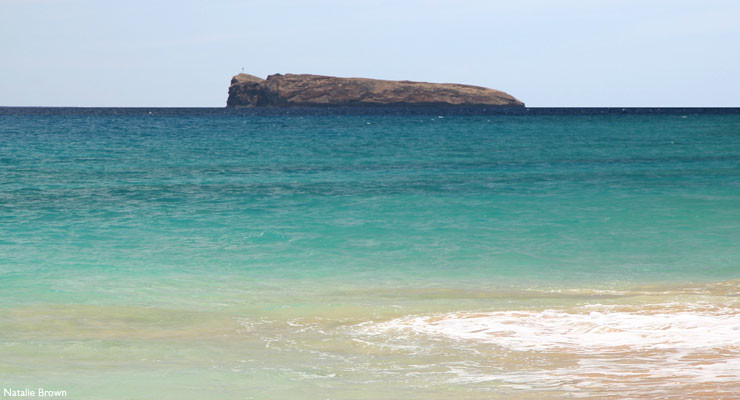 Molokini Crater was formed from a volcanic eruption, which created a partial cinder cone. Through erosion over many years, this cone has become an island atoll serving the local ocean life as a sanctuary.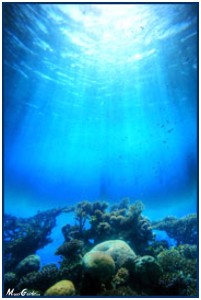 Today, Molokini is officially a State Marine Life and Bird Conservation District. This protection creates a safe haven for fish and reef to flourish.
Tour boats enjoy the opportunity to share Molokini's pristine waters with visitors each day. The snorkeling is superb within the crater, and the scuba diving off of the backside is world-class. The dive is only recommended for experienced scuba divers due to its currents and depths of around 300 feet below sea level.
If you'd like to know more about the different spots at Molokini to dive or snorkel, see the Molokini scuba page or the Maui snorkeling page.
Molokini Hawaiian Legend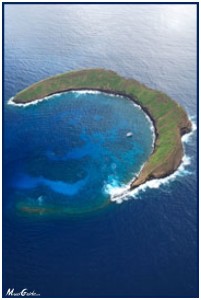 The legend of Molokini differs depending on whom you ask, but this is our favorite version.
Pele, the fire goddess, fell in love with a handsome prince. At the same time, a gecko also fell in love with him. Pele became enraged with jealousy, and she chopped the gecko in half.
The unfortunate gecko turned to stone, and today, the gecko's head is said to be the large cinder cone off of Makena Beach (Big Beach), and her body makes up Molokini Crater.
This is a fair question that we hear quite a lot. There are so many great places to snorkel off of the shore. But, when you go to Molokini you get the full experience of snorkeling somewhere special.
Molokini is protected from swell better than the shoreline, so you almost always have better water clarity. You also have experienced crew watching over you for safety. Lastly, it's nice to snorkel at Molokini and then be taken effortlessly to a different spot like Turtle Town for a second dive.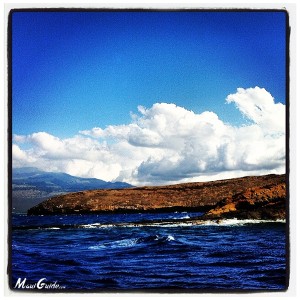 Top 5 Molokini Tips
TIP #1
• You get a better price on trips in the afternoon, but the weather is better in the morning. If you get seasick, go early.
TIP #2
• Stay within close range of your boat. It's very easy to get distracted and find yourself far from home.
TIP #3
• Don't touch the reef or any ocean life. Many of the beautiful things you see in the water have strong defensive mechanisms.
TIP #4
• If you've never gone scuba diving, and the boat you're on offers snuba, give it a shot. It's the next best thing to scuba diving and a lot more interesting than snorkeling.
TIP #5
• Drink a lot of water and stay away from alcohol until after you've been in the water. Dehydration can ruin a fun trip to Molokini.