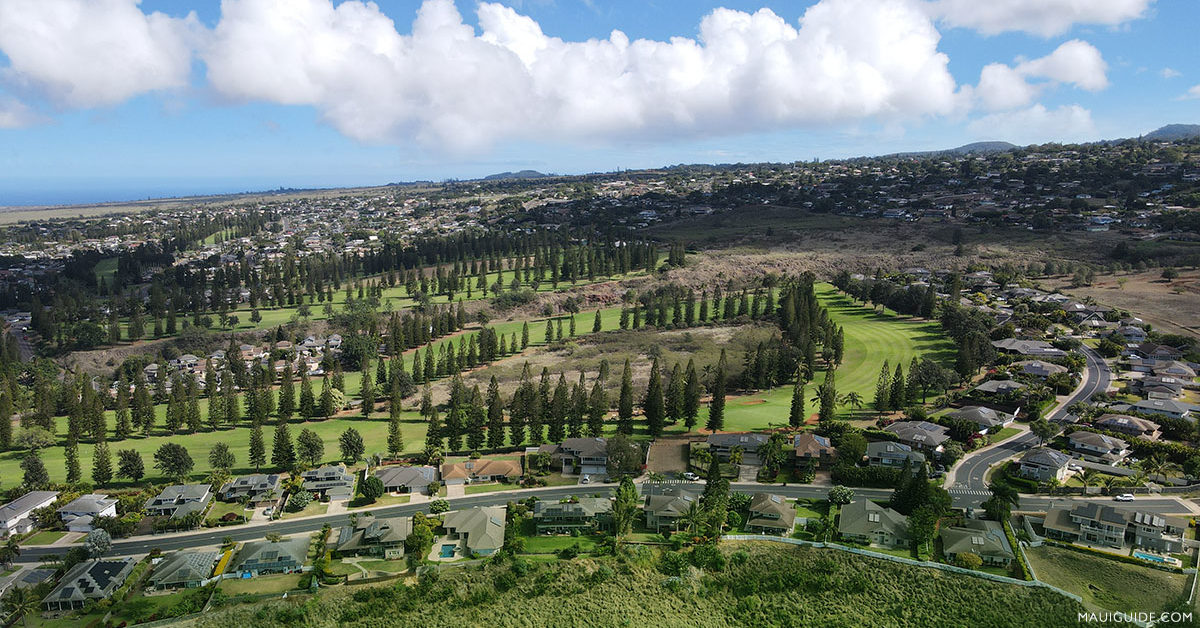 Pukalani has been a long-time local community, not often visited by tourists.  Over the years, it's become very attractive to residents due to the great schools nearby, easy access to the rest of the island, amazing views, and drier weather.  It's pretty much almost always gorgeous like the south side, but it's a little cooler.  PERFECT!  Watch the live Pukalani webcam right now!
Things To Do In Pukalani:
Pukalani Golf Course – We've heard from our pro golf buddies that this is an underrated course.  18 holes with beautiful views on 160 acres, this course is 6,962 yards long and plays to a par 72.  You even shoot over a gulch!  It's beautiful.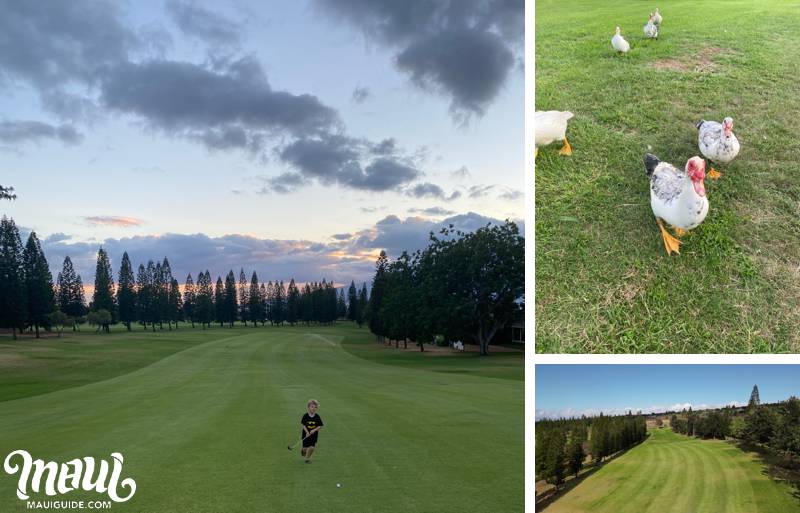 Skate Park and Community Center – Pukalani has a bunch of fields with amazing views next to a world-class skate park and community pool.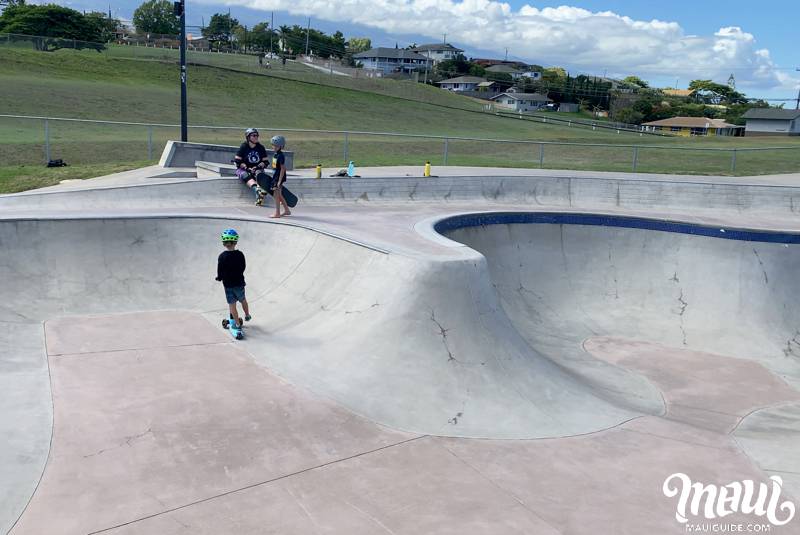 Upcountry Farms Market – This is one of the best Farmers Markets in Hawaii.  Local products, products, crafts, and delicious food. Saturdays 7-11am

Pukalani Real Estate
Pukalani has a varied range of homes for sale, of which the Maui Real Estate Team is well-aquatinted.  You'll find homes with incredible views that need to be completely redone.  You'll also find pristine 15-year-old homes with views of all of Maui at affordable prices.  It's one of those areas where there are gems.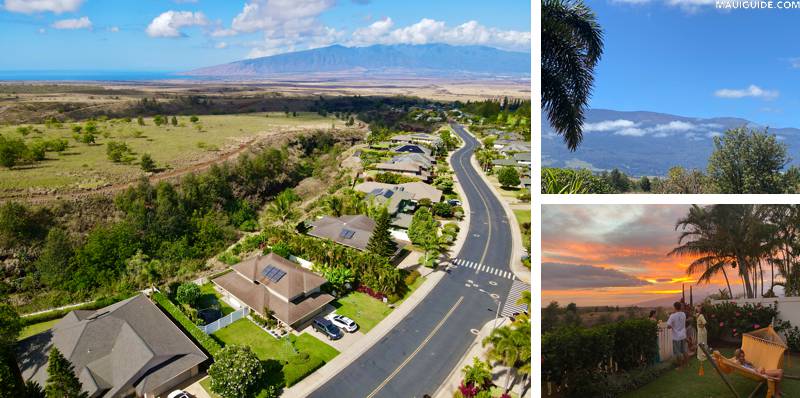 For years, people didn't think to move to Pukalani, favoring Makawao since they know the little town.  But Pukalani is faster in getting most anywhere on the island.  It's also drier, so mold isn't an issue like it is in Makawao and Haiku.  The views are spectacular too!
Good Eats in Pukalani
For the longest time, there wasn't much more than a Subway.  Then, across from the Long's, a bunch of food trucks came in and they're great!  Thai Me Up is always good, and you can also get a Cuban Coffee at another truck.
Pukalani Restaurants
Havens – Opening in October of 2021, Havens Maui is opening a commercial kitchen and food truck in Pukalani.  Their North Kihei location has been busier than ever since COVID, so it made sense to expand both to Pukalani and Kahului.   They make-to-order delicious smash burgers, sushi, and noodle dishes.

Restaurant Marlow – Maui-famous Chef Jeff Scheer opened an incredible pizzeria in August of 2021.  They have salads, sides, meatballs, wood-fired sourdough pizza, and gelato all homemade.  Read this Restaurant Marlow review.

Mahalo Aleworks – Right next door, master brewer Ben Kopf opened up in September of 2021 offering microbrews and amazing bi-coastal views.  Upcountry Sausage Company also operates downstairs and has delicious sausage dishes. This is one of many great places to get a beer in Maui.

Kojimas – Some of the better sushi we've had in an understated location.  BYOB.  Full review coming soon!