Restaurant Marlow
This is one of our favorite Maui restaurants now!
Marlow is one of the first restaurants to grace the new storefronts at Kulamalu Town Center. The inception of Upcoutry's latest pizza joint was born out of the 2020 chaos when the restaurant industry came to a grinding halt. Renowned Maui chef Jeff Scheer and his wife Kaili passed the time during the covid shutdown by making pizzas in their home outdoor pizza oven. With expert culinary knowledge and a passion for fresh local ingredients, their homemade pizzas were a delicious labor of love. They knew they had something special on their hands, and in mid-2021, Marlow opened its doors and immediately generated a buzz. Now, Marlow is widely considered one of Maui's best restaurants.
One of my personal rules is that I let new restaurants work out the kinks for a few weeks before I go for my first visit. I've worked in the restaurant industry, and I know how chaotic things can be at first. So despite my eagerness, I gave Marlow a bit of time before I stopped by. However, judging by the food, service, and the restaurant's general flow, I suspect they've been on top of their game since the day they opened.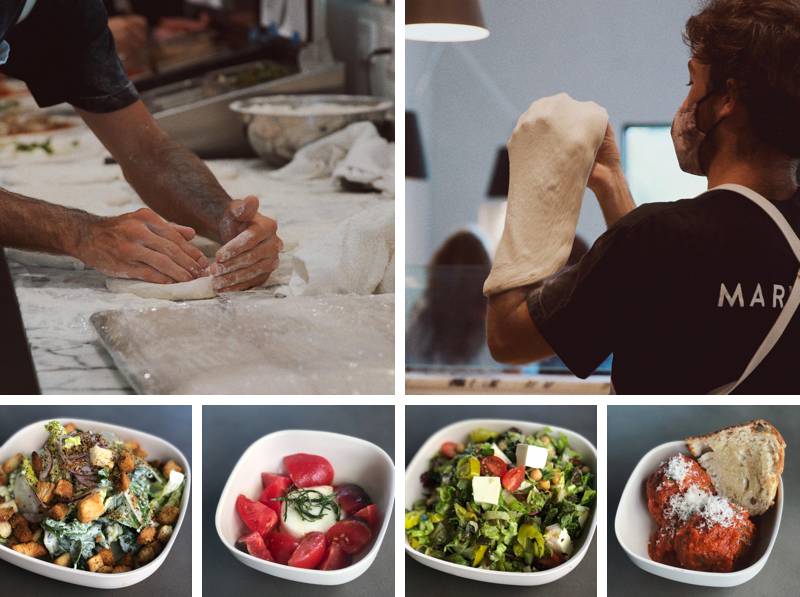 Since Marlow doesn't take reservations and they've already become so popular, we arrived at 4:30 pm, opening time, hoping to get a table right away. There was already a short line forming as the doors opened. Once inside, we were greeted by our server and Marlow's chic interior and were promptly seated.
First and foremost, Marlow is a pizza restaurant. However, while their menu is simple, it also features a short but distinct list of Italian-inspired appetizers made with local meats and produce. You'll spot a handful of ingredients sourced from nearby farms listed on the menu. For appetizers, we settled on some classic Italian options: the burrata (an Italian cheese stacked with Olinda grown cherry tomatoes, basil, and sherry vinaigrette) and meatball en sugo (two heaping meatballs, pomodoro sauce, and a piece of homemade sourdough toast). From the flavors to the presentation, it was clear that the dishes were curated by one of Maui's best chefs.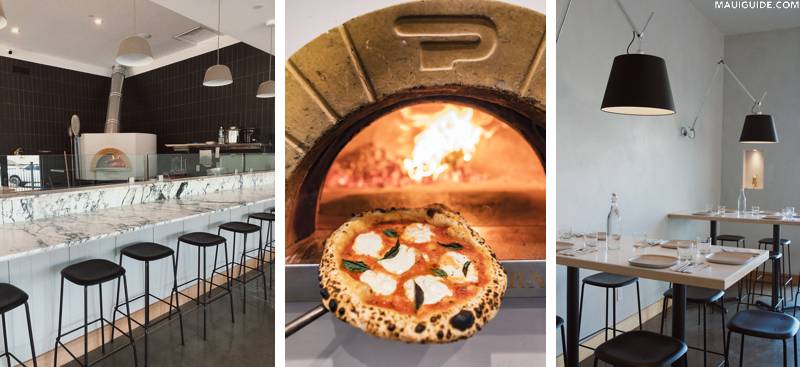 Marlow's specialty is Neapolitan style sourdough pizzas- crust slightly charred and airy, wet in the middle, and cooked at a high temperature in a wood-burning oven. There are several different pizzas on their menu, with a separate list for red or white pies. Naturally, we opted for one of each; the salsiccia with red sauce, pork sausage, caramelized onion, and mozzarella, as well as the potato pizza with white sauce, potatoes, mozzarella, parmigiano, basil, and pesto. After diving into the first slice, I understood Marlow's quick rise to popularity.
As far as drinks go, Marlow's boasts a selection of wine, beer, and nonalcoholic beverages, including locally brewed kombucha. I love a good glass of wine with some Italian food, but in my opinion, pizza and beer are an inseparable combo- especially when the beers on tap are from the brewery right next door, Mahalo Aleworks.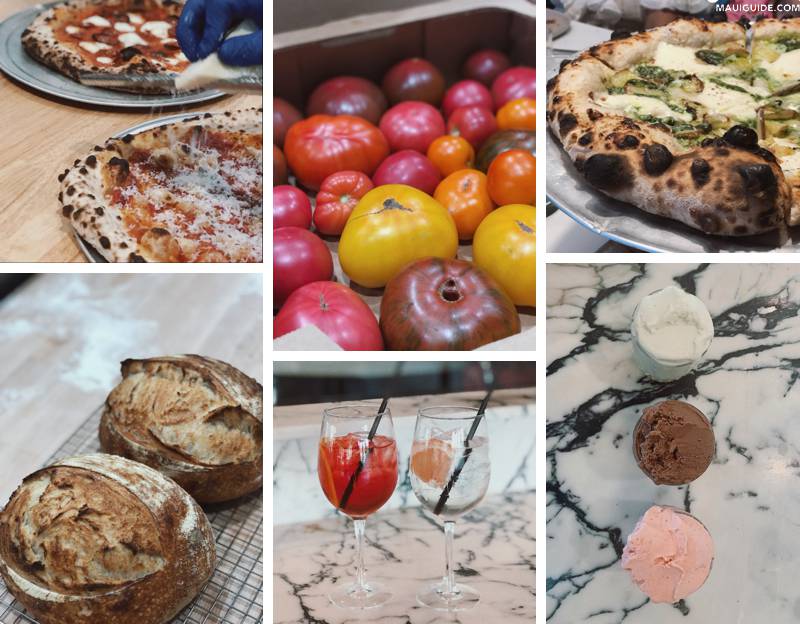 What stands out the most about Upcountry's latest addition is how Marlow sits somewhere between casual and upscale. The stylish interior and menu hint at upscale, but the personable service, prices, and family-friendly atmosphere give off a relaxed vibe that welcomes the Maui community and visitors alike. Speaking of family-friendly, Marlow is actually named after Jeff and Kaili's daughter, and throughout our meal, the dining room filled up, and there were families with kids on either side of us. It's also clear that Marlow prioritizes supporting local. From the tomatoes that topped our appetizer to Ono Gelato's sweet gelato that Marlow serves for dessert, almost every aspect of our meal incorporated locally grown food or local businesses.
My prediction? While restaurants come and go on Maui, Marlow is here to stay. In addition to the quick service and relaxed ambiance, the fresh, locally sourced ingredients and authentic Neapolitan-style pizza will keep visitors and residents coming back again and again.
Restaurant Marlow is open daily for dinner from 4:30pm to 9pm and lunch Wednesday-Sunday from 11am to 2pm.
Restaurant Marlow
30 Kupaoa St. A-104
Pukalani, Hawaii 96768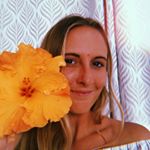 Born and raised on Maui, I have a deep love for language and writing. At present, I work as a content writer at Hawaii Web Group, where I have the opportunity to showcase my passion for storytelling. Being a part of Hawaiian culture, storytelling holds a special place, and I am thrilled to be able to share the tales of the amazing people, beautiful locations, and fascinating customs that make Maui such an incredible place to call home.