Everyone needs a little quality healing time every now and then. Whether you're going through a change in career, your relationship, or are simply seeking time to reconnect with yourself or experience a memorable travel experience on Maui, a retreat can provide ample time to discover the beauty of the island and its surroundings.
With a prime Upcountry location in  the town of Makawao, Maui Healing Retreat was founded and created by renowned healer, mystic and psychic, Janet Baldwin. Today, Janet and her team of creative and healing practitioners offer visitors of all backgrounds and walks of life a chance to renew their passion for life and personal wellbeing through a series of highly recommended healing retreats.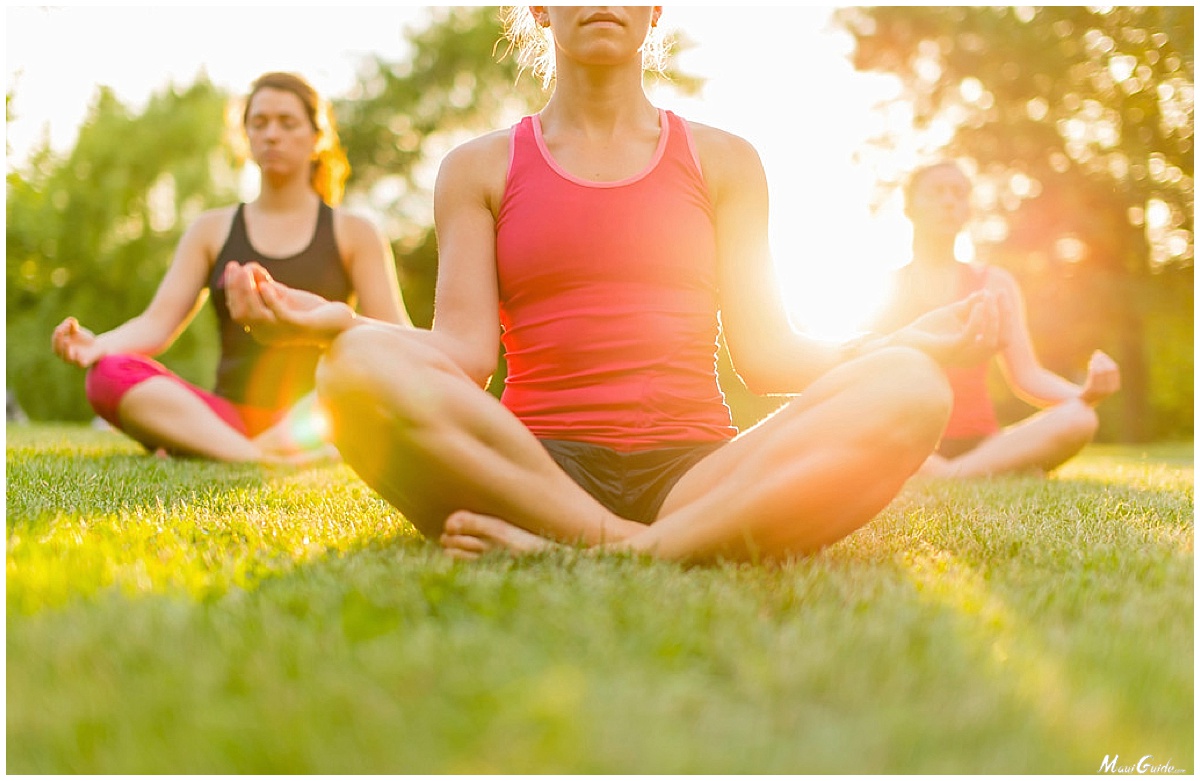 Attending a Maui Healing Retreat
In an effort to commit to a healthier, more well rounded lifestyle, I decided to sign up for the 5 Day Health & Wellness Retreat, one of many organized retreats for guests who visit the property. Other options include a Half Day Personal Retreat, Full Day Custom Retreat, Full Day Personal Retreat, 3 Day Relationship Retreat, 3 Day Rejuvenation Cleanse, 5 Day Empower Your Goddess Retreat, 7 Day Spiritual Awakening Retreat, Team Building Business Retreats, Spiritual Awakening Tours and even Cleansing & Juicing Packages.
5 Day Retreat Details
On Day 1, we were given ample time to check in to the retreat center and unpack and get settled into our surroundings before attending the initial Orientation & Clarity Coaching session. The guided imagery and life coaching helped us to gain clarity on our life situations, in addition to laying the foundations for the next steps of our journey. The evening ended with a solo dinner in Makawao just after sunset, a relaxing way to end the first day of the retreat.
Day 2 began at 9am, when I decided to add a yoga class to my morning routine, followed by lunch. The first session of the day was Spirit Self-Discovery, a way to identify and shift negative self-talk, something I – and most people – have struggled with in particularly uncertain times. Following the session, we were given plenty of free time to explore our surroundings, relax, and take in the scenery.
On Day 3, we were encouraged to begin the day with a self-guided walk, followed by breakfast, before attending our third official session, Heart Awareness Meditation. Our practitioner patiently guided us through several useful meditation practices for use during and after the retreat, said to increase vitality, productivity and even reduce stress. After lunch, we attended Nutrition & Lifestyle Consultations, which offered a deeper look into our personal eating habits and how to develop them in a practical and sustainable path for the future.
Day 4 started early with a Body-Mind-Spirit Yoga Class, customized to each of our personal skill levels with plenty of available modifications and challenges. Following breakfast, we were given the opportunity to participate in a single session of our choosing. I chose Soul Collage, a creative and artistic session involving the rearranging and assembly of evocative images. Afterward, lunch was served and finally, an Integration session was held to reflect on what we'd learned and experienced during the retreat, and how to implement these new tools later on.
On our final Day 5 of the retreat, I started my day with a calming walk on the beach, followed by breakfast and a final check-out and goodbye.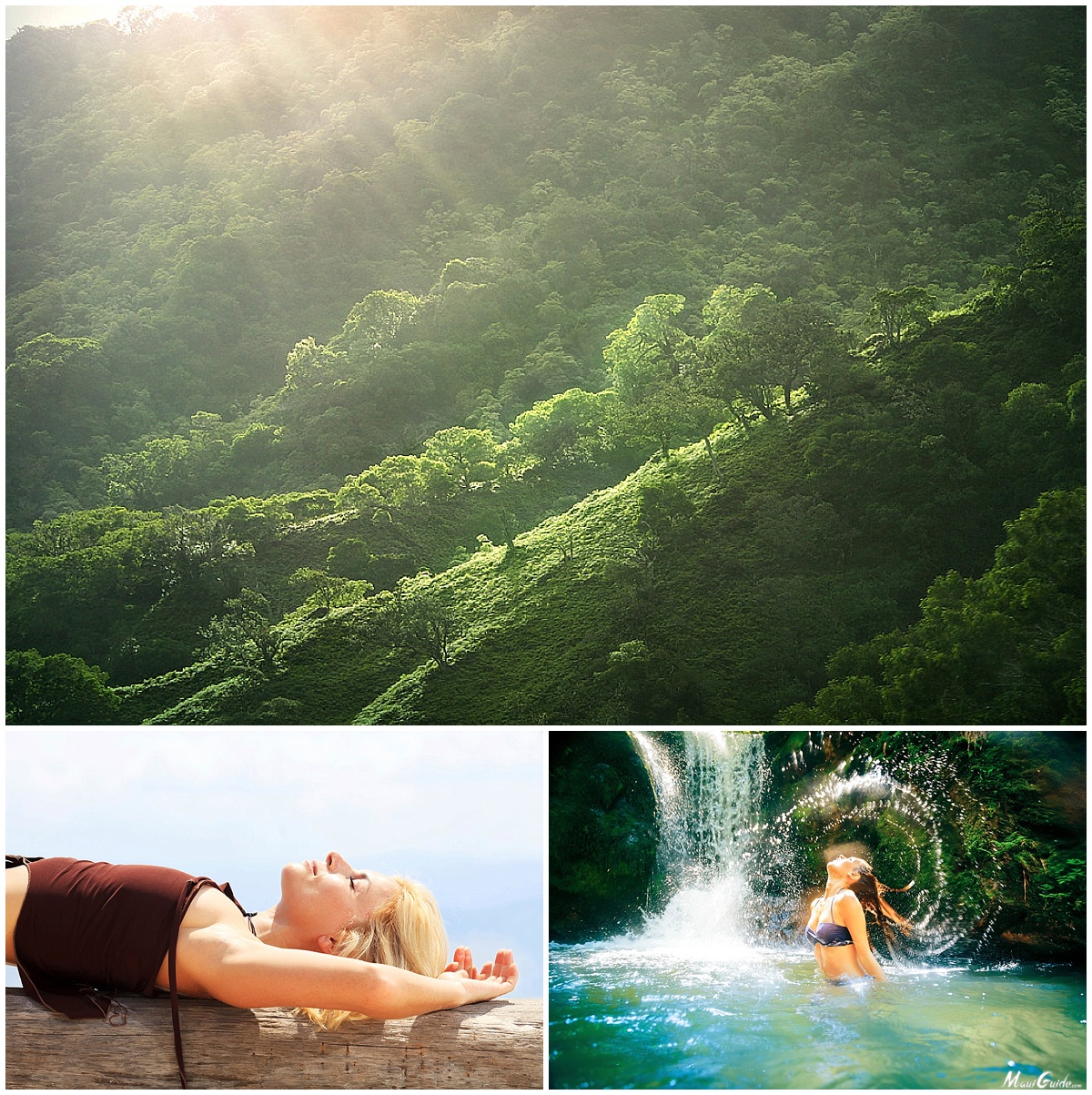 Not only did I feel invigorated and more relaxed than I had in months, but I learned valuable tools along the way to help me cope with the stresses, challenges and personal obstacles that are sure to arise down the line. The practitioners are all well-versed and helpful, and I felt welcomed in the most accepting way possible. I'd highly recommend this retreat, and look forward to trying a different one next time!
Single & Deluxe Sessions
Available as add-ons to your chosen retreat, you can even customize your own retreat with the plentiful single and double sessions listed below.
Single Sessions: Orientation, Body-Mind-Spirit Yoga, Clarity Coaching, Crystal Energy Healing Alignment, Cultivating Harmonious Relationships, Gemcomb Healing Meditations, Soul Spirit Adventure, Transformational Massage, Heart Awakening & Healing, Spirit Self-Discovery, Magical Holistic Facials, and many more.
Deluxe Sessions: Deluxe Heart Healing Session, Healthy Organic Meal Delivery, Juice Cleanse & Delivery, Soul Collage, Surfing with Sally, Pele Ceremony Atop Haleakala, Tantra: Intimate Healing Arts, Goddess Photography Shoot, Party Entertainment, Human Design – A Path of Liberation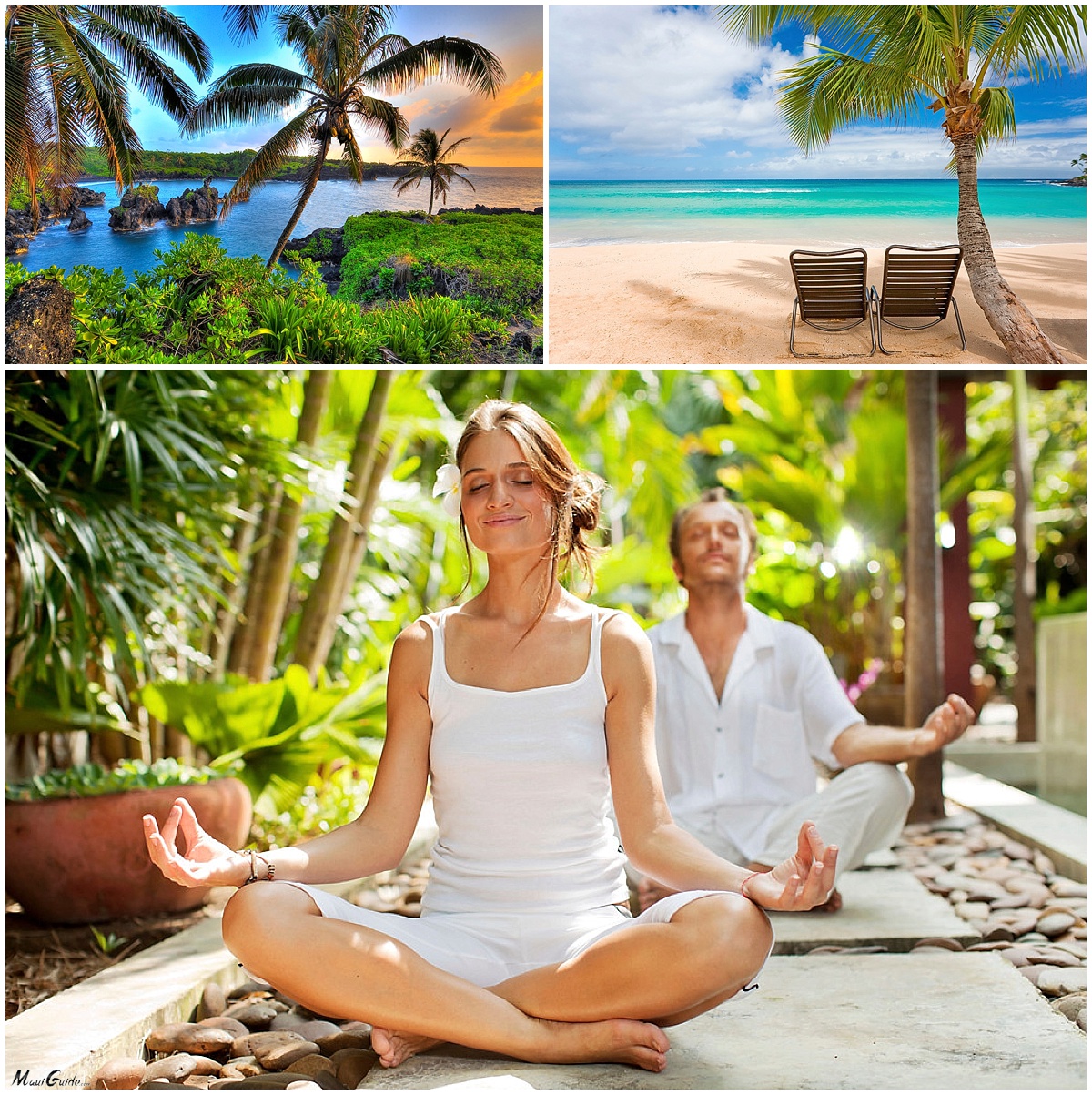 Accommodations
While you're more than welcome to attend the retreats without staying at their onsite accommodations, it's much easier to wake up and start your day without driving to and from Makawao. Their range of accommodations are perfect for any solo or group retreat, and I particularly loved my stay in the charming, cozy and relaxing 1 Bedroom Mystical Maui Cottage.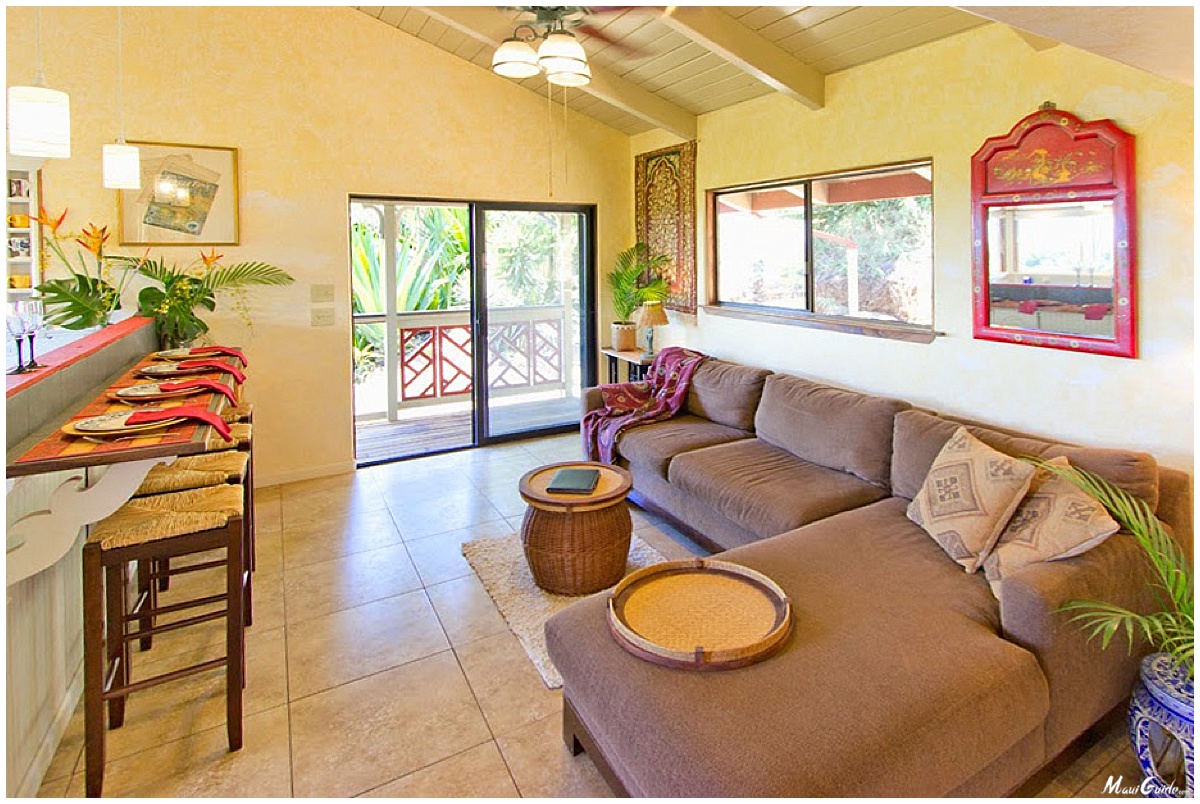 I would absolutely recommend this retreat for anyone looking to reconnect with themselves and nature in the comfort of stunning, serene surroundings.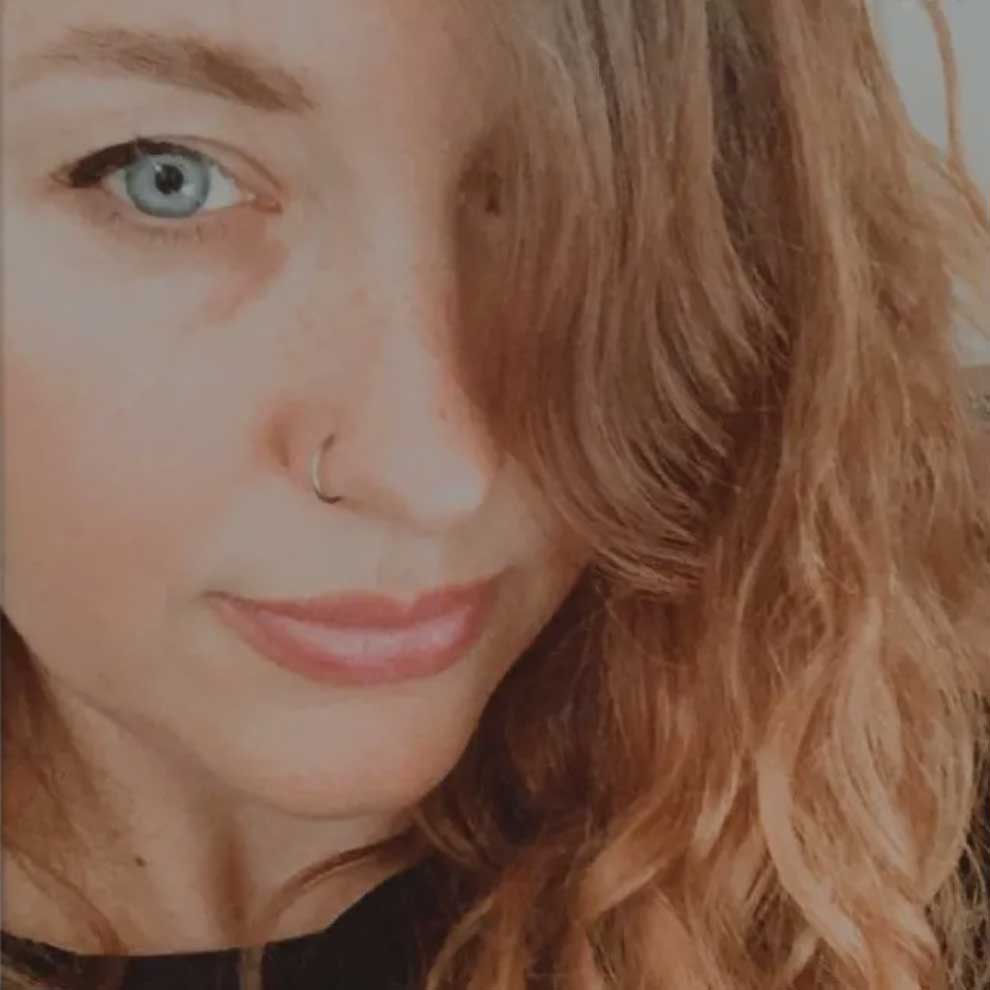 World Traveler, Digital Nomad, Small Business Enthusiast, and Lover of words!  Originally from Austin, Texas, I've lived on Maui for many years.  Currently in Los Angeles.