Enjoy sailing with warm breezes, great views, and a fun crew in Maui, Hawaii.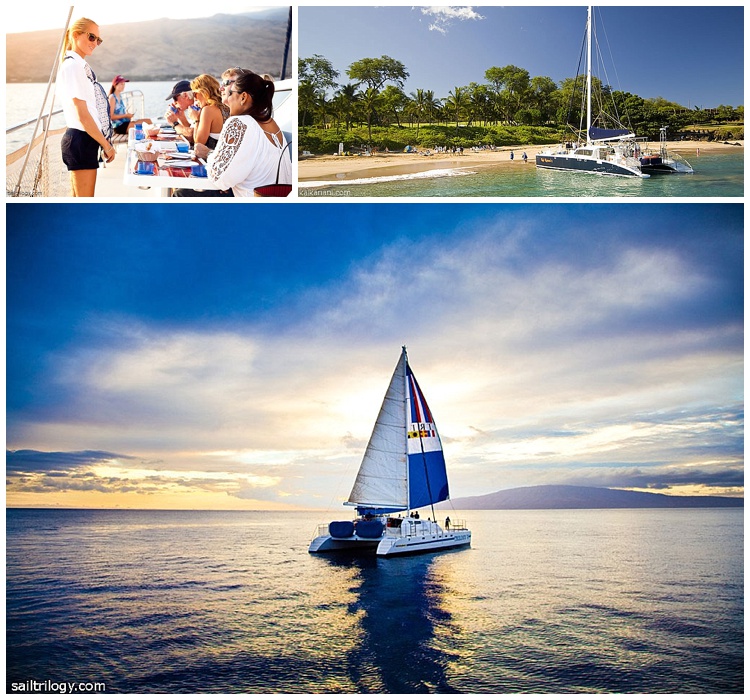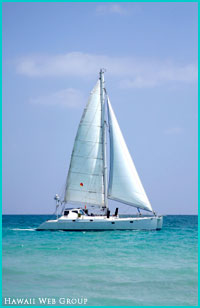 Types of Vessels
Sailing Catamarans
We really like catamarans because they're usually calmer and more stable. For those with weak stomachs, catamarans are way better than single-hulled boats.
Harbor Locations
Maalaea, Lahaina, and Makena all offer sailing boats. We like leaving from Makena at Kai Kanani's beach entry. It's fun, and makes the experience more exciting.
Top 4 Sailing Activities
• Snorkeling – Go to Molokini Crater and/or to Turtle Town for some great snorkeling.
• Sunset Cocktail Cruise – Take some time to enjoy the sunset over the water.
• Dolphin Experience – Explore the coast of Maui, and watch dolphins run along the sides and front of the boat. Spinner Dolphins are a lot of fun to watch boost out of the water.
• Whale Watching– During whale season, cruise along-side of Humpback Whales as they breach out of the water and display other exciting surface behaviors.