From the world's largest dormant volcano to an outer atoll teeming with tropical wonders, Maui has heaps of gorgeous sights to see—and tons of titillating activities to experience.
Those of us fortunate to call the Valley Isle home will confirm that the days aren't nearly long enough—there's always a wave to catch, a hike to trek, a beach to explore, and a restaurant to test.
Meaning 12 days on our glorious island would leave even us locals conflicted about where—and how—to spend our time.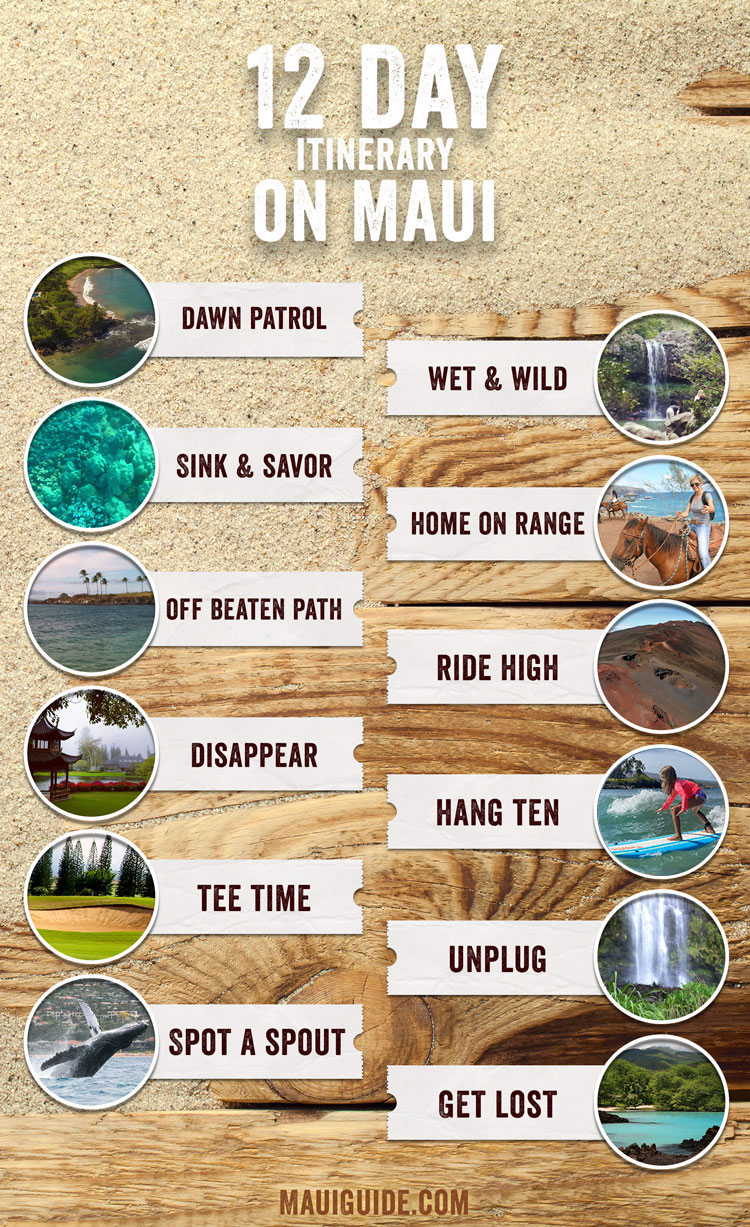 With that in mind, we've assembled the essential Maui itinerary—one that highlights the best Maui has to offer in terms of what to see, where to eat, and how to play.
In other words? Were we separated from Maui for a spell, here's how we'd spend our first 12 days back on the island:
Day 1: Dawn Patrol
Start your day in the kamaʻaina way with a dose of Vitamin Sea.
While Maui boasts over 120 miles of pristine coastline—it has more swimmable beaches than any other Hawaiian island—one of the top spots for a morning dip is Mokapu Beach in Wailea.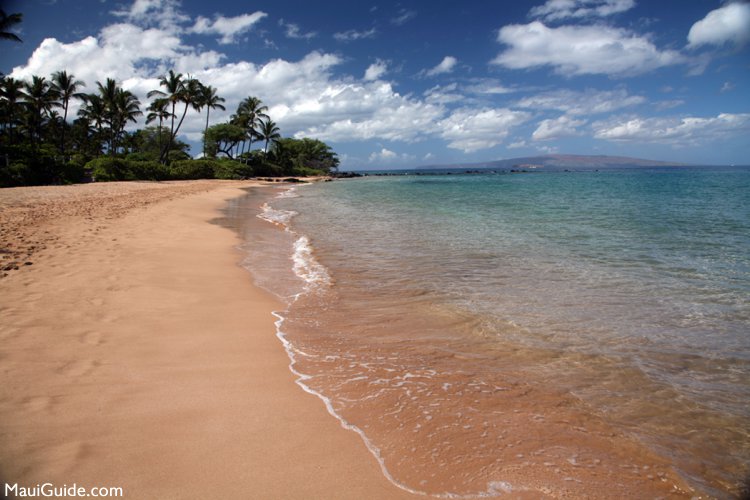 Located in front of the Andaz, this strip of heavenly sand is quieter than the neighboring cove of Ulua and is no less astounding: Fringed by palms and featuring calm, clear water, this is an ideal place to dig your toes into the sand before diving under.

Following a quick refreshment at Bumbye Beach Bar—their blackberry-coconut Haupia smoothie is a must-try—head south on the Wailea Coastal Walk to Wailea Beach, where you'll be heading further out to sea with Hawaiian Outrigger Experience. Skilled guides will take you on an unforgettable canoe trip to Turtle Town—a niche of the Pacific that houses Hawaii's darling honu. Along the way, you'll be supplied with enthralling facts about Maui's marine life, plus incredible vistas of the outlying islands.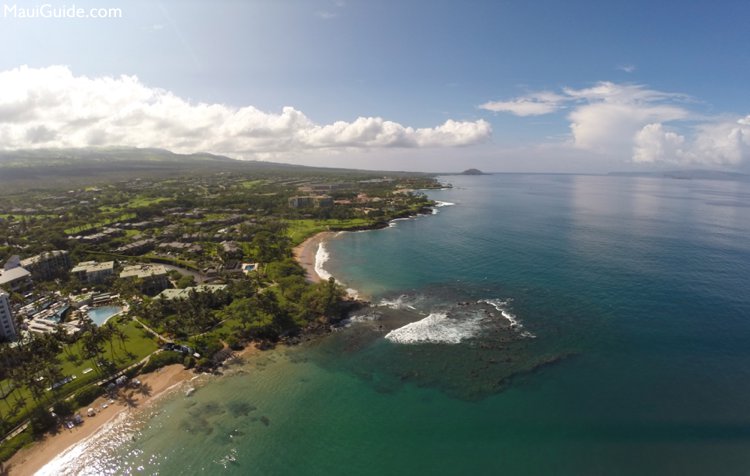 Wailea has seen a recent surge in top-notch restaurants, but we've got a soft spot for Pita Paradise—a sleek, pretty eatery that specializes in super-fresh fish (caught daily by their own fisherman) and Mediterranean fare. Delight in a spicy falafel before splurging on dessert (their baklava ice cream cake is superb).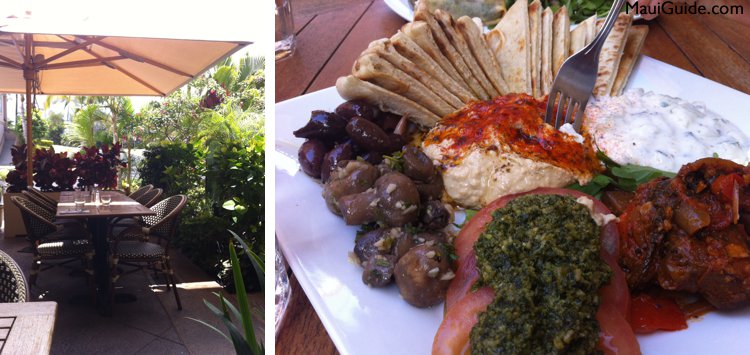 Stroll down from Pita Paradise's perch on the Piʻilani—the landscaping in this area will underscore the fact that you're on vacation—to the Grand Wailea, a Waldorf Astoria Resort that is in itself a destination. Check out Kiʻi Gallery for first-rate souvenirs before meandering through the hotel's opulent lobby, where the largest collection of art in Hawaii presents sculptures by Columbian figurative artist Fernando Botero. Next up? A cocktail at the acclaimed sculptor's eponymous bar, where you can savor a $5 Mai Tai during Happy Hour.

Your first night on the island is a cause for celebration. Revel in the start of it all at Spago—a Wolfgang Puck restaurant located right next door at the Four Seasons Wailea. Here, picturesque views of the ocean are just as delish as the epicurean master's famed cuisine. A meal to remember? The opakapaka with lobster-crusted potatoes and mango upside-down cake with fresh fruit sorbet.
Grab an after-dinner drink at their lobby bar (where local talent serenades the crowd) and then hit the sheets—you've got a big day ahead of you tomorrow.
Day 2: Wet and Wild
Maui may be globally known for its knockout beaches, but its jungles and waterfalls are just as exquisite.
Experience them first-hand with an early morning trip to Haiku's Twin Falls—a string of waterfalls just off the Road to Hana. Part of Ho'olawa Valley—a fertile region alive with tropical fruits and flowers—Twin Falls is a major attraction for a reason: its lower falls are readily accessible, while more intrepid trekkers can hike to "Caveman" (which is as radical as it sounds).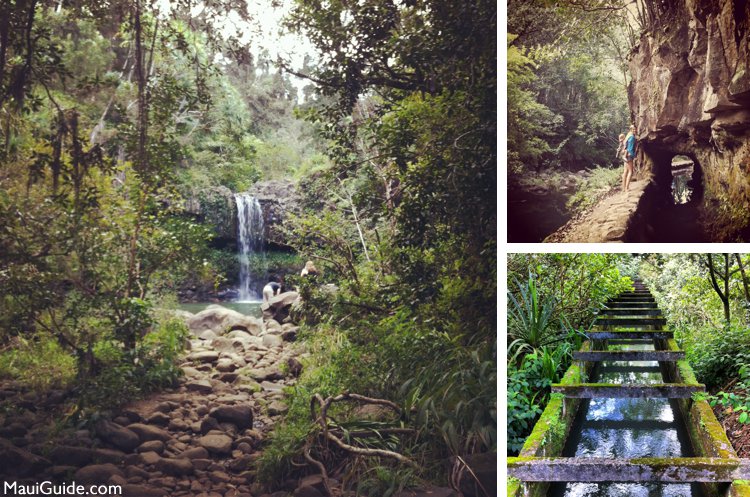 Grab a piece of just-picked fruit at the Twin Falls Farm Stand—a family-owned and operated kiosk that sells produce from Wailele Farm—before meandering back towards the central isthmus of the island. Ho'okipa Beach Park ought to be your next stop; here, windsurfers, surfers, and kiteboarders share some of the choicest waves on the island.

Enjoy a leisurely lunch at Market Fresh Bistro in Makawao, where hyper-local ingredients take center stage while the courtyard cools and calms. Go with their taro-crusted amberjack; served in a tomato-saffron broth, it's one of the most delectable catches in Hawaii.

Do some window-shopping on Baldwin Avenue, the hub of paniolo country and home to sterling galleries and chic boutiques (The Mercantile is especially luscious).  This is also a great place to grab some locally made souvenirs for the folks back home.   If you have a sweet tooth after lunch, grab a shave ice from Road Dogs Maui in the food truck park.
Next, gear up for an evening out on the town—Paia Town, that is, a hip, buzzy enclave renowned for its plantation roots and bohemian spirit. Start with a locally crafted beer at Dollies Pub & Cafe (their Kona Wailua Wheat is particularly refreshing) before strolling over to Paia Fish Market, where island-caught seafood (like grilled ono and blackened opah) is served in a fun, laidback setting.
Splurge on a Thai-lime-coconut gelato at Paia Gelato before touring the town's galleries—or cruise over to Milagros for some tasty Mexican food and people-watching.
Day 3: Sink and Savor
With over 250 different types of tropical fish and more than 150 feet of visibility, Molokini—a horseshoe-shaped atoll off the southern coast of Maui—is a snorkeler's utopia.
Book a ride to its magnificent waters aboard Redline Rafting, a convivial company that provides an intimate experience—as in 24 guests max—and includes a tour of Molokini's "back wall" (bonus points: few other boats roam these parts). Along the way, you'll be entertained with intriguing stories of Maui's past; on your return, you'll be given exclusive views of Maui's Forbidden Coast—a stretch of rocky shoreline booming with Hawaiian spinner dolphins.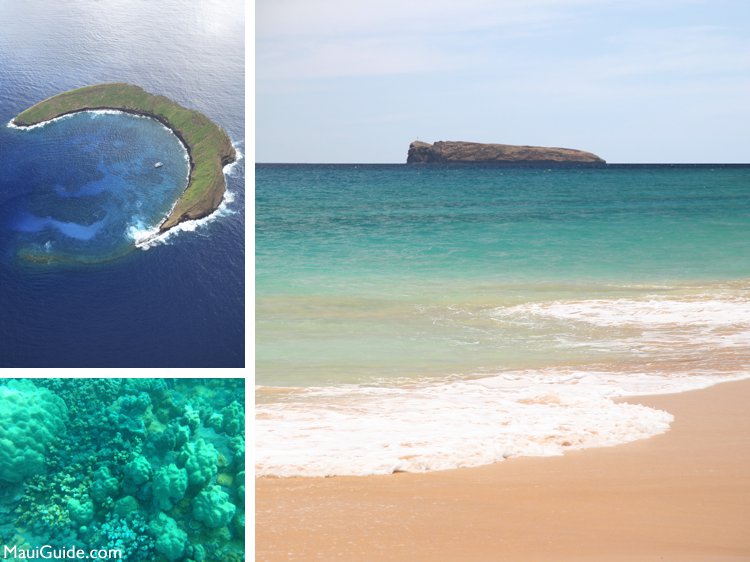 Next, zip over to the luxury enclave of Kapalua for a deluxe pampering at Spa Montage Kapalua Bay. The heavenly facilities set on five oceanfront acres are dedicated to utmost tranquility, and the wealth of treatments and therapies reflect the island's natural bounty. If your skin is feeling a little too sun-soaked, beeline it here for a full-body sun recovery treatment- utilizing organic sea algae, aloe vera, and green tea extracts.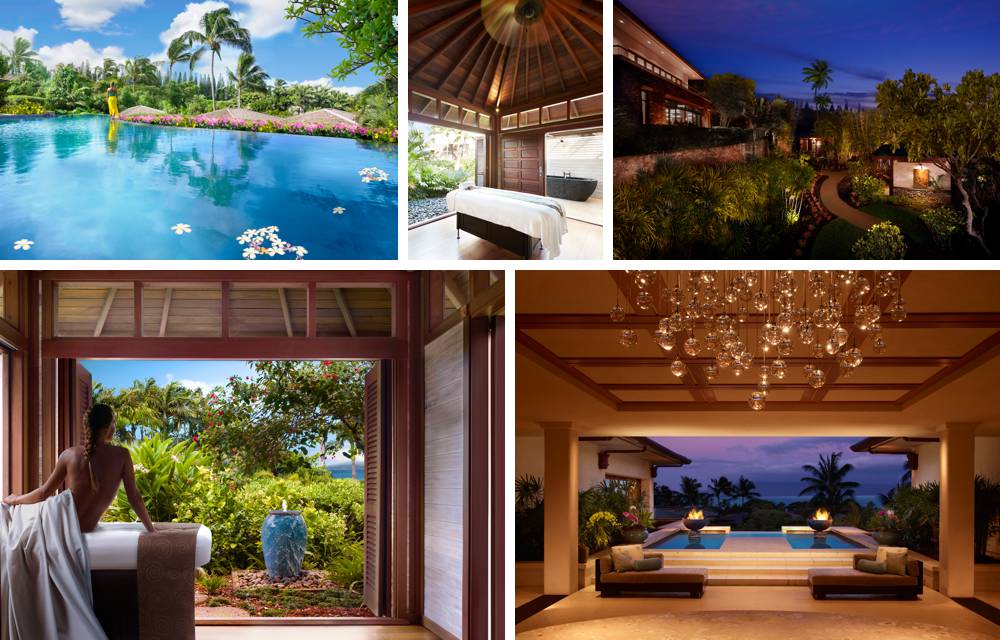 For an evening activity that'll keep you intrigued, entertained, and exhilarated without breaking the bank, head to central Maui's newest Mystery Maui Escape Room to test your abilities in detective – and teamwork. Available for private groups of 2 to 6 people, this Wailuku-based indoor activity involves a themed mystery that you and your group will have 60 minutes to solve in order to escape the room and win the game. Choose from The Ramen Shop or Stella Superstar themes, and have a ton of fun working together to solve the mystery in a well-decorated, cleverly-designed space.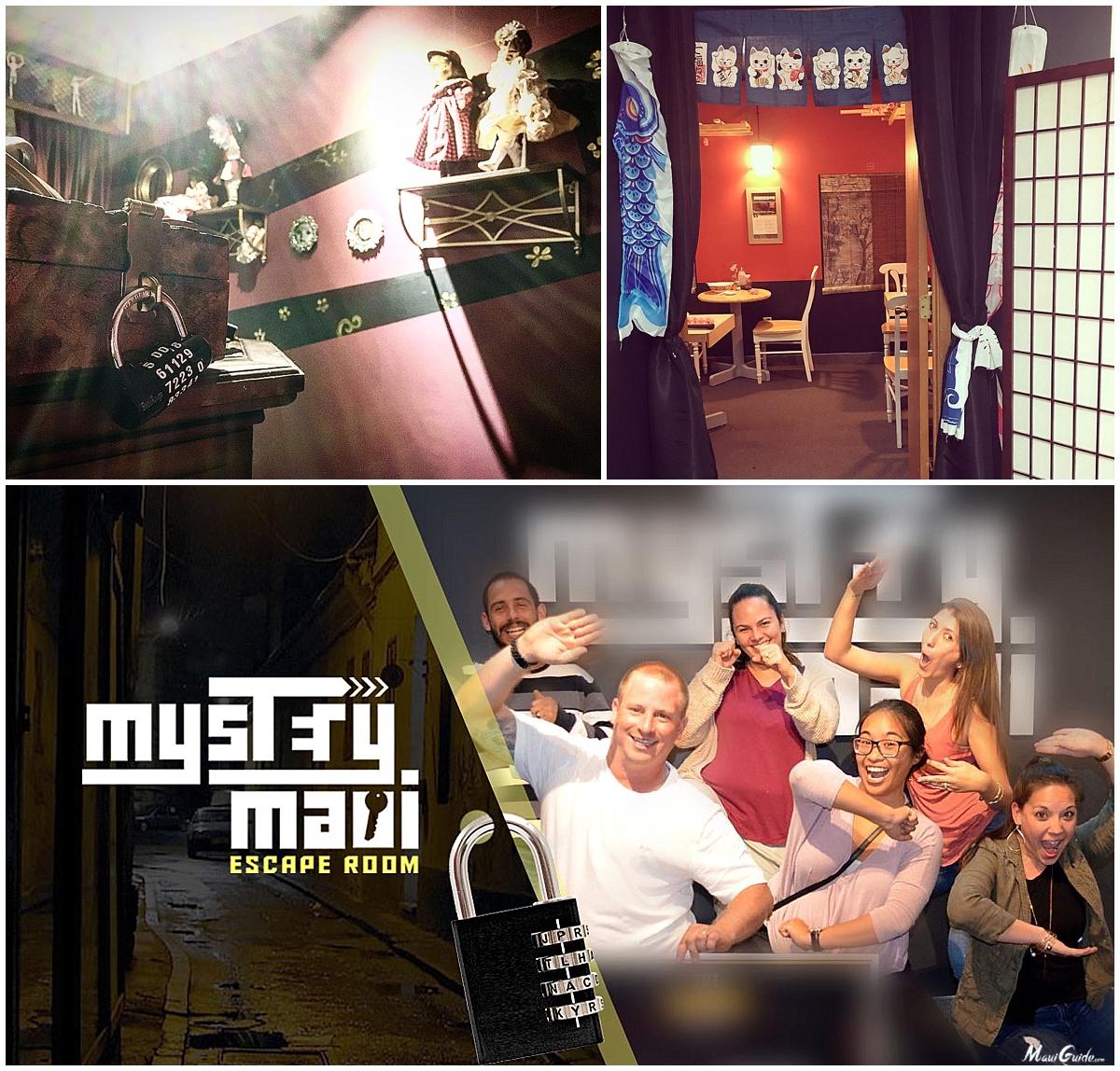 Day 4: Home on the Range
One of the beauties of Maui is that it's brimming with diversity: Each corner of the island presents its own allure—and most possess their own culture and climate.
Take a respite from the leeward side's insistent sun by traveling to a mistier region: Waihe'e offers some of the dewiest and loveliest vistas of the island. Experience it astride a strapping horse at Mendes Ranch, a working hacienda that was established in 1886. Morning tours ferry guests from the corral to the chiseled coastline and include stunning views of the luxuriant valley.

Post-jaunt, head to the Bailey House Museum. Manned by the Maui Historical Society, this enchanting and peaceful spot displays over 8,000 photos of Maui's past, dozens of Hawaii-made crafts, and over 2,000 artifacts.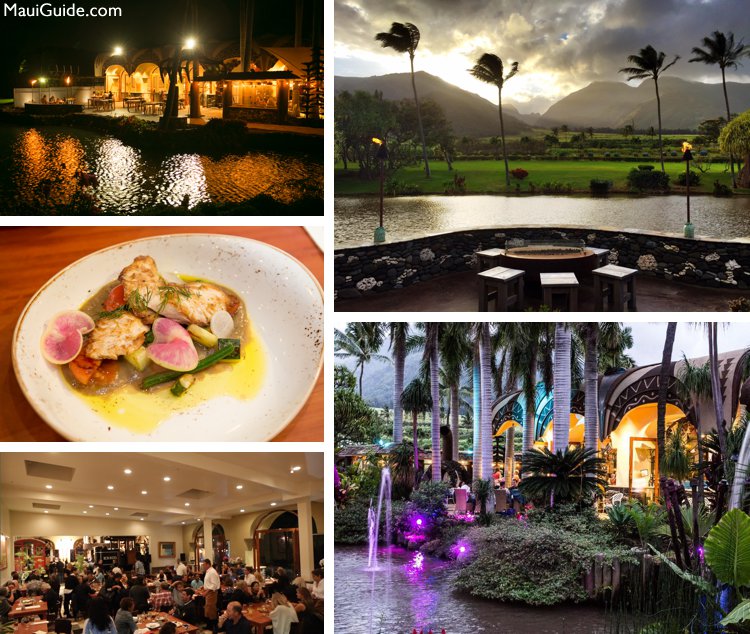 Relish your time in this sweep of the island by making dinner reservations at Cafe O'Lei at The Mill House. Situated on the grounds of the Maui Tropical Plantation—a leading tourist attraction prospering with fruit, flowers, vegetables, and herbs. Dine al fresco, and you'll be amazed: the views of the West Maui Mountains are downright great.
Day 5: Off the Beaten Path
Napili rests just beyond Kaʻanapali like a hidden pearl. Rise early for a latte and a loco moco at The Gazebo in Napili before making your way to its serene, scenic bay. The water is clear as glass—making snorkeling here a sheer thrill—and sea turtles can often be seen from the sand. Bring a book or simply "read" the views: Molokai looms in the distance while whales breach offshore.
After breakfast, get the blood pumping with a zipline adventure above the trees of Kapalua.  Kapalua Zipline boasts some of the best views on Maui and the longest side-by-side lines.  An ATV ride, knowledgeable guides, and the longest suspension bridge in Hawaii will round out the experience and send you into the rest of your day with a greater appreciation of the surrounding area.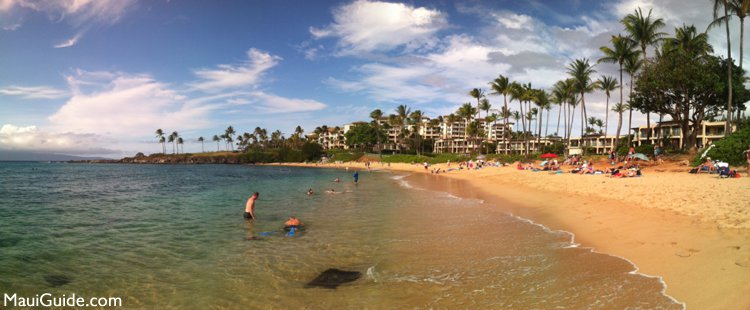 After lunch at Napili Kai Beach Resort's Sea House Restaurant—their Maui "Beach Balls" with Pacific shrimp and local corn is especially good—head to one of the most rugged parts of the Valley Isle: Kahakuloa Village, a quaint, isolated hamlet located on the island's northwestern tip. Here, vivid green hills give way to craggy ocean cliffs that tower hundreds of feet above the water. The village boasts banana bread stands, a quirky gallery, and a sculpture garden, while the drive itself—twisty and bewitching—is one you'll never forget. Pack some provisions from Napili Market before you set out, and tailgate from the bluffs above the surfer's paradise that is Honolua Bay.
Keen on seeing more of Maui's unexplored parts? Strikeout for the Ohai Loop Trail between mile markers 40 and 41: Brief but beautiful, this easy trek grants views of Kahakuloa's Puu Koae (and miles and miles of sun-sparkled water).
Craving a more intense hike? Book a spot on HeleWai Eco-Tours' Honolua Ridgeline Hike: A Conservation Experience. This one-of-a-kind trek takes small groups (as in no more than four people) to some of the Upper West Side's remotest and most gorgeous nooks. All the while, passionate naturalists will provide you and your crew with information on Maui's ecology, history, and culture.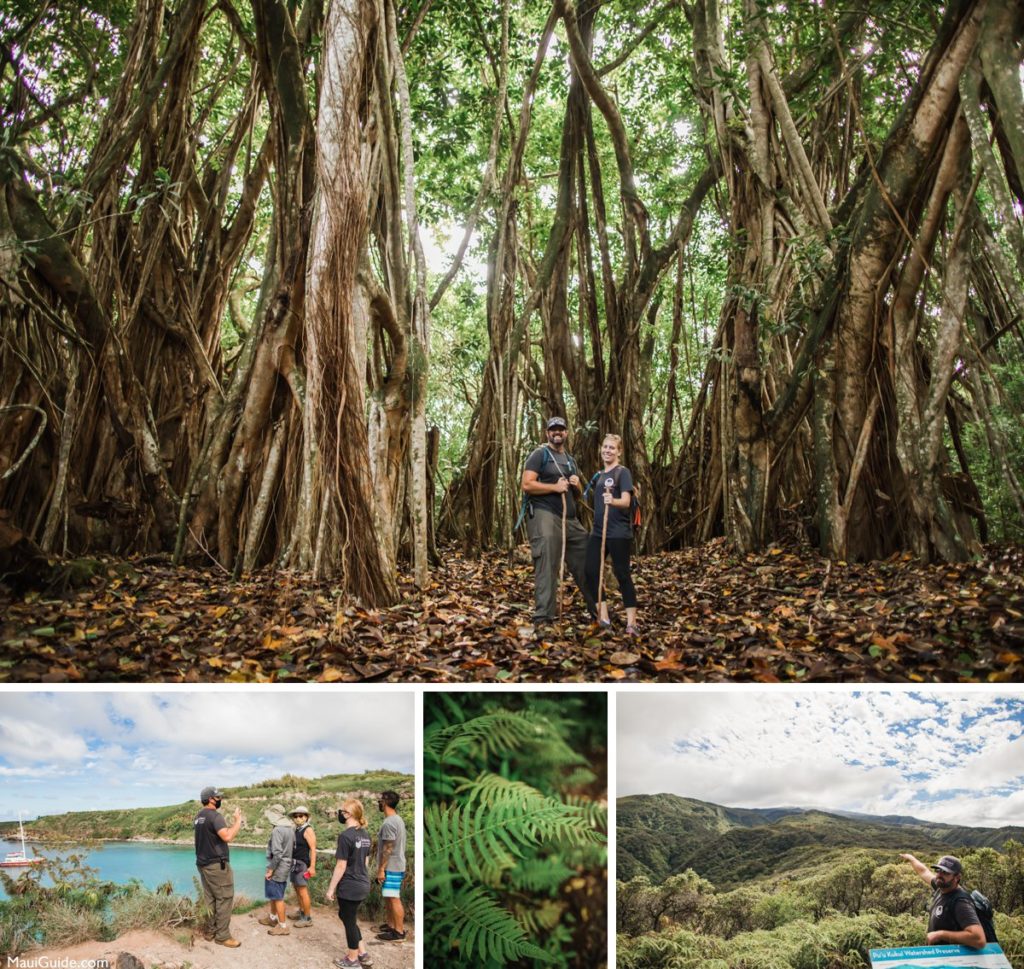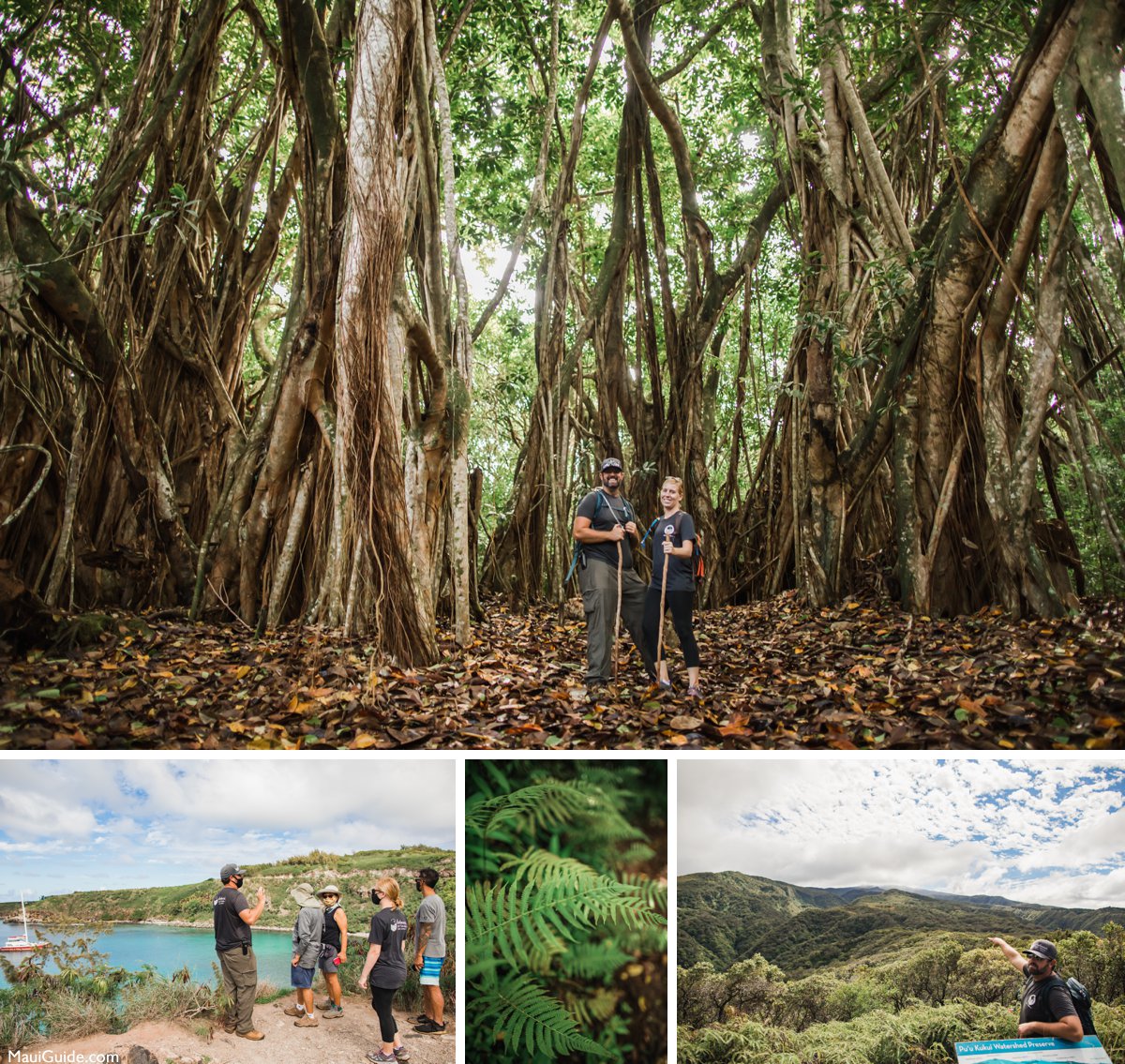 No trip to Hawaii is complete without witnessing the splendor of hula. See some of Maui's top talent at the Royal Lahaina Luau, a feast and performance renowned for its family-friendly show. Held on the oceanfront in Hawaii's former capital, this three-hour extravaganza features a banquet abounding with regional cuisine, Polynesian dancing and singing, and a traditional imu ceremony. Prepare to be awed: The fire dancing show is legendary, along with their intelligent narration and hypnotic ancient hula.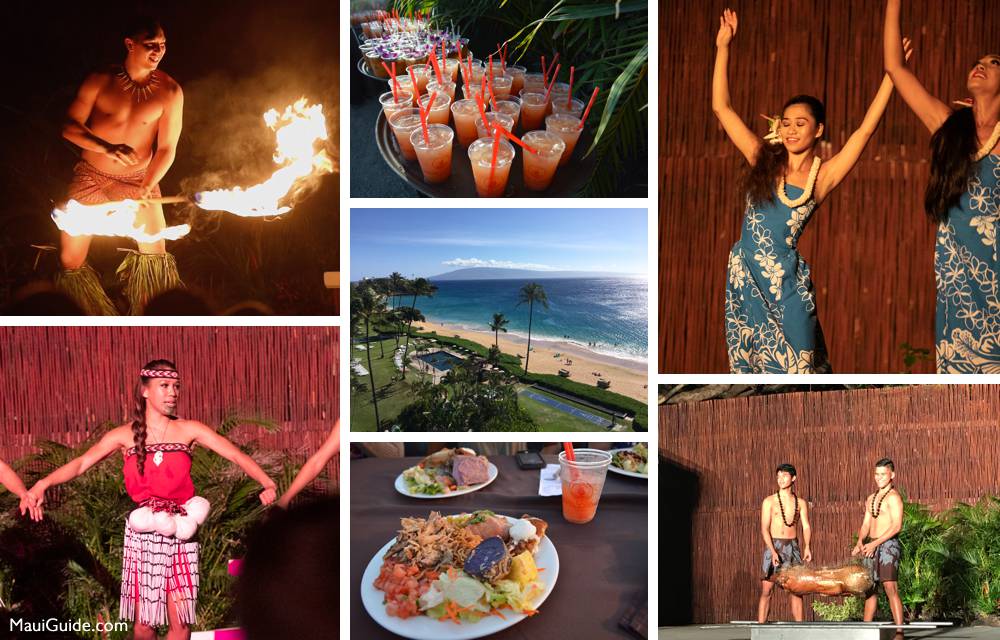 Day 6: Ride High
Upcountry presents Maui's real elegance: 1,500-foot-high pasturelands are dotted with cattle, horses, and jacarandas, while the bucolic slopes look down upon Maui's iconic coastline. One of the most joyful ways to experience it all is astride a well-designed bike. Hit the pavement right past Ulupalakua Ranch Store, where kudzu-draped hills give way to miles of barren, lava-loamed land. Pause mid-sweat to bust out the camera: The vistas here are worth saving.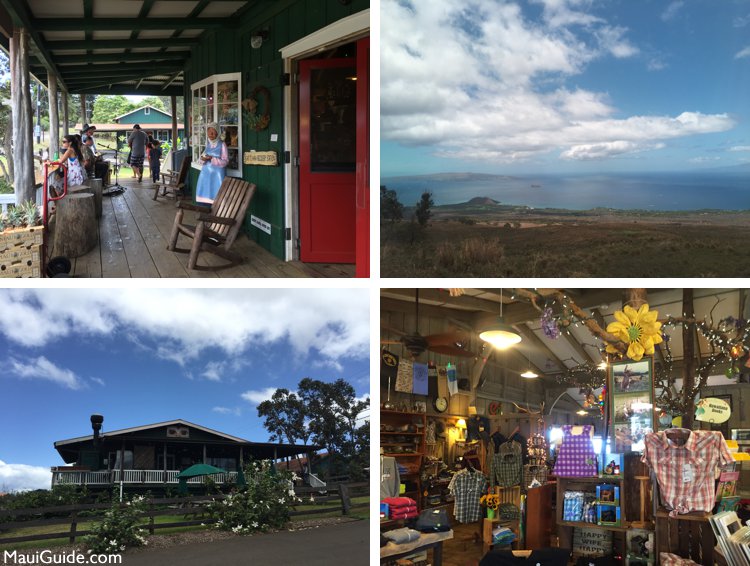 For lunch, cozy on up to a table at Kula Bistro. Located in the heart of one of Maui's most idyllic towns, this local fave—helmed by acclaimed Italian chef Luciano Zanon—draws attention to Maui's bounty. Their house salad with papaya vinaigrette and grilled mahi-mahi is especially pleasing, while their open-faced steak sandwich—crowned with grilled peppers, Maui onions, and jack cheese—satisfies even the heartiest of hunger.

And speaking of farms: Take a self-guided tour of Ali'i Kula Lavender Farm after your meal. Started by Oahu rancher and botanist Ali'i Chang, this quiet orchard exhibits more than 45 varieties of the fragrant herb, as well as fruit trees, flowers, herbs, and succulents. Kick up your feet at their sweet-smelling café, where you can delight in a cappuccino and a lavender pastry.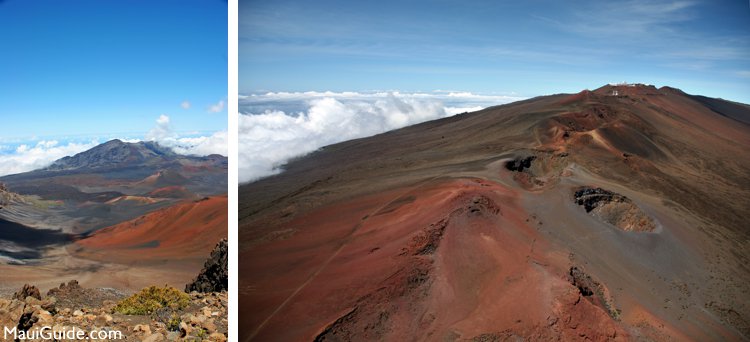 Many visitors to Maui often elect to tour Haleakala Crater at sunrise. No argument there—watching the sun ascend from its peak is one of Earth's rarest and most astonishing pleasures. But daytime at the summit is just as brilliant, especially since the park tends to be calmer once the dawn crowd clears. Go early enough to view the park's wildlife before the sun vanishes—the Haleakala silversword grows nowhere else on the planet.
For those anxious about making the drive themselves or those looking to learn more about the local history and culture with input from a knowledgeable local guide, we recommend the guided Haleakala Sunrise Tour or the more in-depth Central Maui, Upcountry & Haleakala Park Tour. Round-trip transportation is included, as well as meals, and group sizes are no more than 12 people per guide to ensure you're well looked after.
If you want more than a ride and have the stamina for a high-elevation hike, you'll see even more of the crater with Humble Tours.  Their Haleakala Hiking Tour takes you on a 3-mile trek at an altitude of approximately 8,000 feet to and from the picturesque Rainbow Bridge. Then, you will experience a 2-mile descent into the volcanic crater at a soaring 10,000-foot elevation. To finish off the day in style, unwind with a pleasant al fresco lunch at the fragrant Hosmer Grove, followed by an easy half-mile stroll through a beautiful wooded area. They provide you with all your meals, snacks, and drinks so you can enjoy your time here worry-free.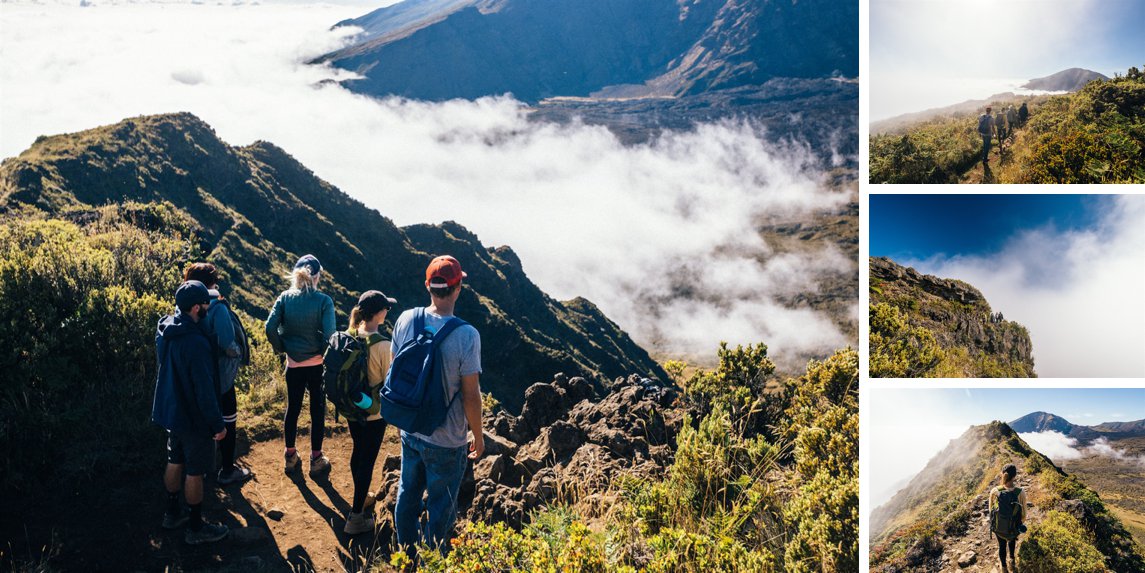 For those looking for the excitement of biking along with the views down Haleakala's slopes, Bike Maui offers trips for the popular sunrise as well as late morning trips for the sleepy-heads.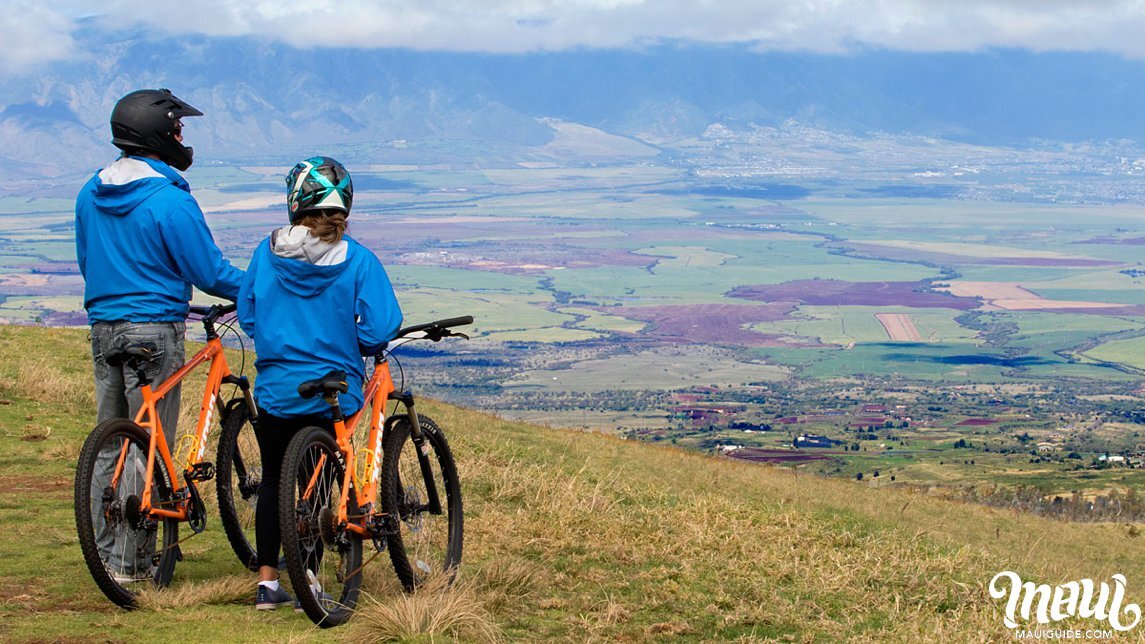 Day 7: Disappear
Often referred to as the Pineapple Island, Lanai sure boasts a boatload of treasures for being the smallest of Hawaii's six major islands. Most people choose to spend their day around the island in its pristine waters.
You can buy Lanai Ferry Tickets for not too much and go for the day.  Book the earliest ride to its acclaimed Manele Bay and spend the day appreciating why Bill Gates rented out the whole island for his wedding. Hulopoe Beach might just explain it all: Here, golden sand is framed by mesmerizing lava formations (when the tide is high, water leaps through blowholes) and open views of the horizon. Feeling bold? Take a forty-five-minute hike to Puu Pehe. Otherwise known as Sweetheart Rock, this impressive islet is steeped in mythology—and still possesses its romantic essence.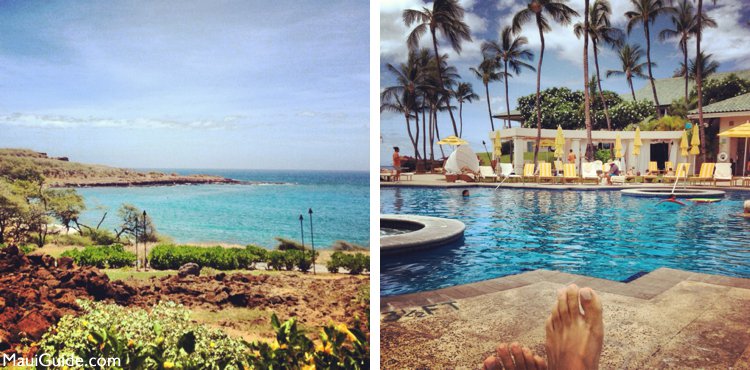 For lunch, make your way to the Lodge at Koele. Located on a manicured expanse of lavish land—think: Cook pines and colorful gardens—this graceful resort features a lobby complete with a crackling fireplace, a dark-paneled library, and afternoon tea. Dine on a Cobb salad at the resort's Great Hall before settling in with a mug of Caraibe cocoa with whipped cream and nutmeg (indeed, their hot chocolate menu is to die for).

Prior to coasting back to Maui on the last ferry of the day, make your way to Keahiakawelo—a rock garden aptly named the Garden of the Gods. Situated at the end of Polihua Road, this desolate space is famed for its uncanny, nearly lunar landscape, which was formed by thousands of years of erosion. The end result is truly epic: red-hued boulders, rock towers, and scant vegetation give this region an otherworldly power.
Day 8: Hang Ten
True, true: many Maui residents own at least one surfboard, but that doesn't mean we don't go in for a surfing lesson here and there. Bust your chops—in the best possible way—by learning to surf with Maui surf lessons. The warm, friendly staff will give you a basic guide—and gentle pushes to expedite your ride—at one of the sweetest surf spots on the island.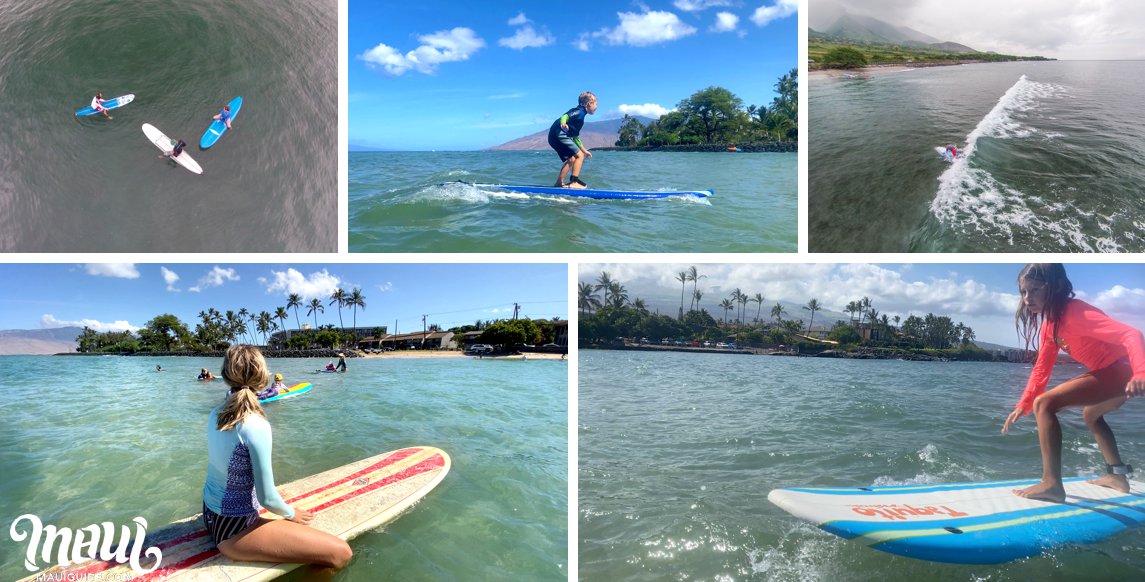 Looking for a private sailing excursion? Maui Custom Charters operates a luxury sailing yacht out of Maalaea Harbor called the NOVA. Take a small group of 6 and have your captain and crew take you wherever you want to go!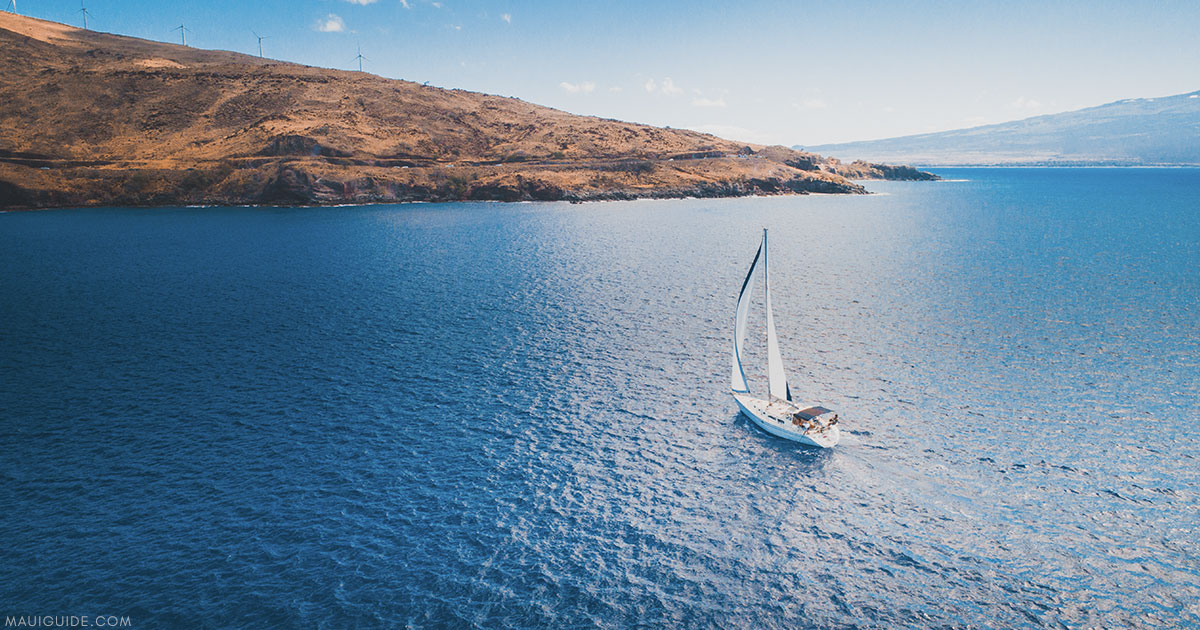 As the sun starts to descend, shower off the sand and salt—or go as is—and head to a private beach yoga session. The teachers are nothing short of delightful.

After brats and beers at What Ales You in South Kihei, bounce around the triangle of bars nearby. The Dog & Duck has Irish panache and a rocking-fun jukebox, while the South Shore Tiki Lounge presents some of the hottest jams on the island. Karaoke more your style? Haui's Life's a Beach features karaoke five nights a week starting at 7 pm.
Day 9: Tee Time
Golfers from around the globe flock to Maui for a reason: 14 faultless golf courses are scattered around the island, and each provides a taste of the island's majesty.
Home to PGA's annual Tour of Champions, Golf at Kapalua Resort is, inarguably, the cream of the crop. Two immaculate courses exceed expectations: the first, situated on the bay, is bordered by hibiscuses, pines, and the Pacific; the second is edged by plantation fields and the West Maui Mountains.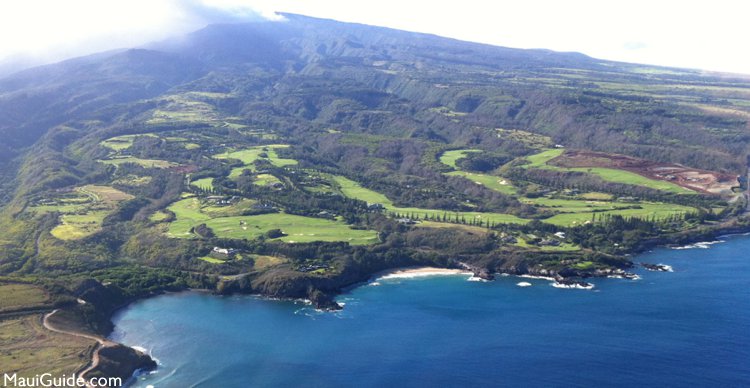 Maintain the country-clubby day with lunch at The Pineapple Grill. Voted "Restaurant of the Year" three years in a row by Maui No Ka Oi Magazine, their menu features classics such as Reuben sandwiches and Cesar salads, as well as specialties that range from spice-rubbed hangar steak to crab cakes with pink grapefruit and radish.
Day 10: Unplug
Superlatives are often bandied about when describing Maui's remote eastern coast. And it's no wonder: Hana—heavenly, tranquil, spectacular, and singular—has some of the most striking sights you'll find on the island, if not in your lifetime.
Getting there is half the fun: The Road to Hana may cover a mere 60 miles, but its narrow path includes more than 600 twists and 59 stone bridges—to say nothing of its vertiginous cliffs and verdant rainforests. Relish it all with an expert-manned van tour, or drive it yourself (don't be fooled—the "I Survived the Road to Hana" campaign makes it sound more daunting than it is).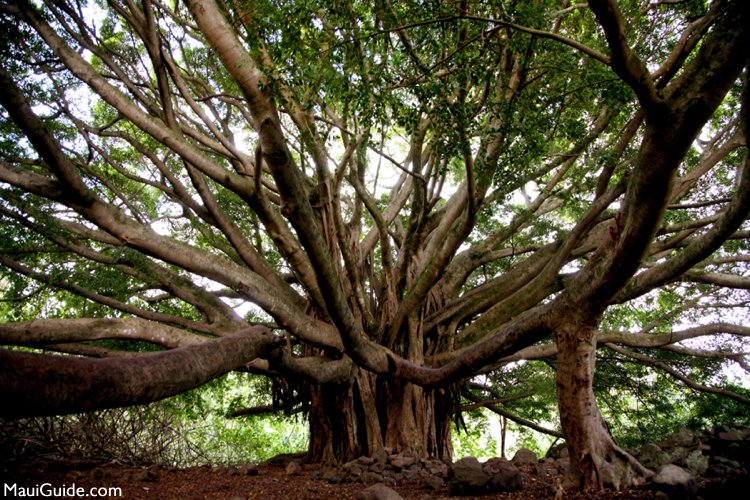 Numerous stops will fight for your attention along the way, including the Waikamoi Ridge Trail, Keʻanae, and Nahiku. Indulge what time permits, but be sure not to miss a few particularly outstanding sites. Chief among those is Kaihalulu Beach in the heart of Hana Town. This secluded gem requires courage to find—the cliff trail may seem treacherous to some—but the beauty of its red sand is well worth the climb. Bask in the sunlight (or Hana's signature mist) as ʻiwa and koaʻe kea birds soar through the sky, or pack snorkeling gear in advance and brave the water.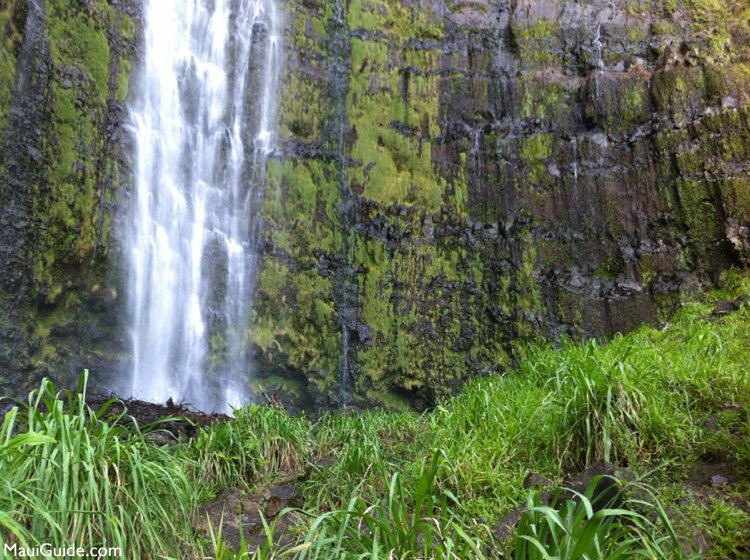 Next up? Pipiwai Trail. This gentle, four-mile hike will transport you to another realm as you trek through dense copses of bamboo to two incomparable waterfalls (including the great showstopper, 400-foot Waimoku Falls). While Pipiwai is often busy— this is one of the island's most popular hikes—it continues to offer one of the most extraordinary ways to dive into the soul of Hawaii.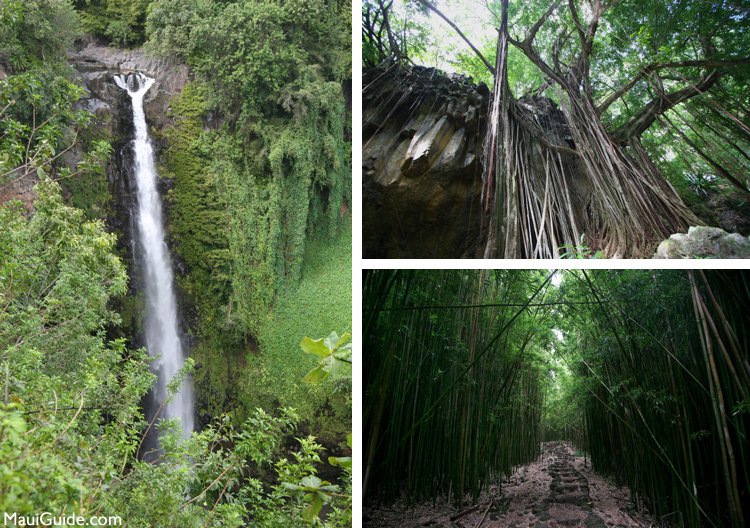 When you're done exploring, make a stop at Laulima Farm in the valley of Kipahulu; here, 13 well-preserved acres grow everything from avocado to cacao. Started by the brains behind California's Café Gratitude, their airy farm stand will surely make you feel grateful: Organic papayas, mangoes, and bananas are offered alongside coffee with coconut cream and corn you can pop yourself. Enjoy your refreshments in a grove of trees before continuing around the far eastern edge of the island: The back road from Hana is nature's theater at its finest.
Day 11: Spot a Spout
Maui is home to far more than glamorous resorts and palmy coves: Its waters are a refuge for the impressive Humpback whale November through May, when the giant creatures migrate from Alaska to Hawaii to birth, calve, and play. Observe their magnificence aboard one of the Pacific Whale Foundation vessels— 65-foot catamarans operated by a gracious, well-informed staff who will provide you with facts about Maui's most cherished marine mammal. Want a little more space while whale watching?  Reserve seats on the Kai Kanani whale watch out of Makena for a sailing catamaran famous for intentionally booking a fraction of what other boats book.  They care about giving passengers the room to walk around and have unimpeded views of humpbacks.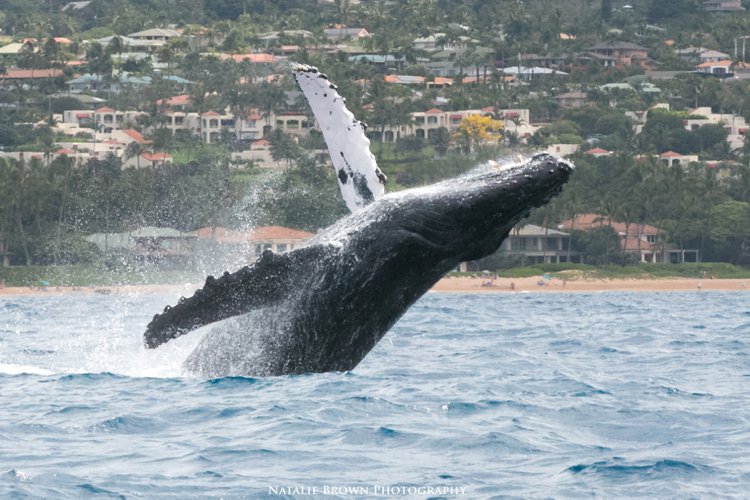 Satisfy your sweet tooth at The Shave Ice Spot in Kaʻanapali. Here, the treasured island treat gets a fresh spin with flavors that range from lychee to peach. Then, make your way to Whalers Village on Kaanapali Beach, where you can grab last-minute souvenirs for your loved ones back home (stroll into Blue Ginger for something special). Kick back on the sand at dusk, when sunset commences with a ceremony at Puʻu Kekaʻa (aka Black Rock).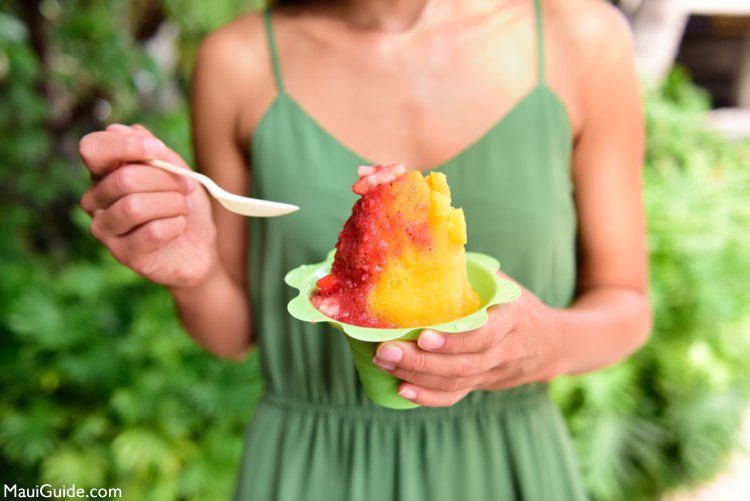 Day 12: Get Lost—and Find Yourself
Maui's remote southern coast has, thus far, remained untouched by resorts and golf courses—rendering it a favorite among both locals and visitors. You'll be spellbound by this part of the island when, just after Wailea, modern expansion mellows, kiawe forests blaze, monkeypods flourish—and the beaches remain unspoiled.

Which, of course, makes it the perfect place to beach hop—a pastime taken up by Maui kids to outrun the infamous "Makena Cloud." Start with a swim at Maluaka before hitting up Oneuli Beach—a half-moon of onyx sand that presents some of the most hypnotizing tide pools on the island. Break for lunch at Bubba's Gourmet Dog Shack—where the shrimp is buttery, and the jambalaya has serious zest—before parking at the first entrance of Big Beach for a long and lovely shoreline stroll.

Is the sun still hovering above? Make the most of it with a final snorkeling sesh at Ahihi- Kinau Natural Reserve—a marine life conservation district that features urchins in seductive colors, dozens of tropical fish, and what's known as a turtle cleaning station—an outcropping of coral where smaller fish and shrimp groom Maui's beloved honu.

Stop at La Perouse Bay to admire its fields of untouched lava before making your way back to Maui's highest summit. With Maui Stargazing, you'll relish a second spectacular Haleakala sunset before receiving a 90-minute, telescope-guided tour of the cosmos; science-based and remarkable, this view of the universe will hammer home Maui's magic. And if you happen to see a falling star? We have an inkling of what you'll wish for: Another 12 days and then some.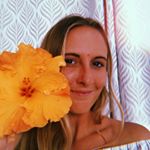 Born and raised on Maui, I have a deep love for language and writing. At present, I work as a content writer at Hawaii Web Group, where I have the opportunity to showcase my passion for storytelling. Being a part of Hawaiian culture, storytelling holds a special place, and I am thrilled to be able to share the tales of the amazing people, beautiful locations, and fascinating customs that make Maui such an incredible place to call home.