Quicksilver Sunset Dinner Cruise Review
What a lovely evening out on the ocean in Maui! Recommended for couples and families.
Sunset dinner cruises on Maui aren't hard to come by, and that's predominately because they rule. I mean, c'mon, why wouldn't you want to be out on a boat sipping a cocktail, eating dinner and watching the sunset in Maui?
Quicksilver, a double decker sailing catamaran that departs from Maalaea Harbor daily, is a great option for adults looking to enjoy a beautiful night on the water without breaking the bank.
Overview
Each two hour Quicksilver sunset dinner tour includes live music entertainment from a local musician, including the option for a post-dinner dance floor dance session, as well as a multi-course meal and cocktails. The staff were all very attentive, friendly and welcoming, which allowed us to sit back, relax, and enjoy the view. If traveling during whale season – mid December to mid April – you'll likely enjoy scenic whale watching as well!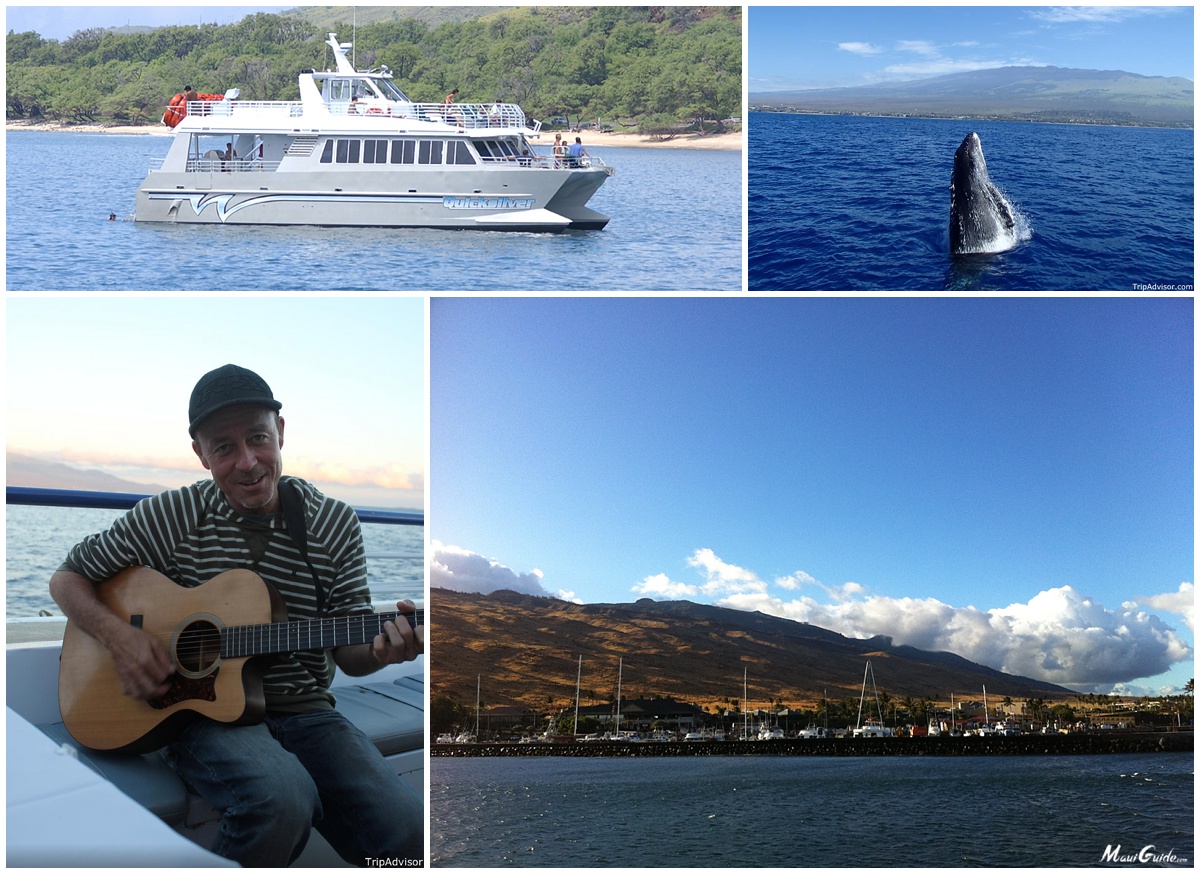 The Food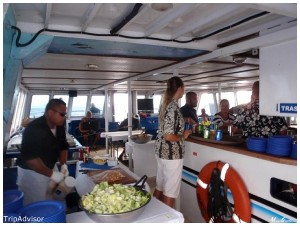 Appetizers include chicken and veggie potstickers and an assortment of fresh vegetables and dip, while main course options include prime rib with horseradish and au jus or mahi mahi with aioli herb sauce. Vegetarian entrees can also be arranged as long as the staff is notified when you make your reservation.
Other main course accompaniments include caesar salad, grilled chicken with a ginger soy glaze, rosemary potatoes, and fresh rolls with butter.
Chocolate cake is served after your meal for dessert.
The Drinks
With each ticket, adults over the age of 21 are allowed two complimentary cocktails, including the option of beer, wine, mai tais, lava flows or piña coladas. Additional cocktails can also be purchased for $3.

The Details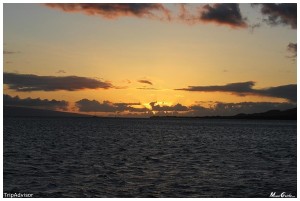 Adult tickets cost $69.95 per person (online discount available), while children's tickets are free for 6 years and under, or $54.95 for ages 7 to 12. Since the boat is large and stable, despite wind and wave conditions, this is a great option for enjoying an evening on the ocean with the whole family.
For those who simply wish to enjoy a cocktail sunset cruise with no dinner option, adult ticket prices are only $29.95 each!
Tours depart daily from Maalaea Harbor, Slip #44. To book a tour or learn more, please visit Quicksilver online or call 1.888.700.3764.
When on Maui, treat yourself! Mahalo for reading, and happy travels.