Maui may be universally known for the epic ocean adventures it offers, from jibing off the coast of the Windsurfing Capital of the World to swimming with exotic fish in a partially-submerged volcanic crater. But what many may not realize is that the island possesses just as many opportunities for fun and exploration. Chief among them? Hiking.
Mahalo to the Treehouse Dad for the video footage above. You can watch more of his videos from Maui and travels around the world.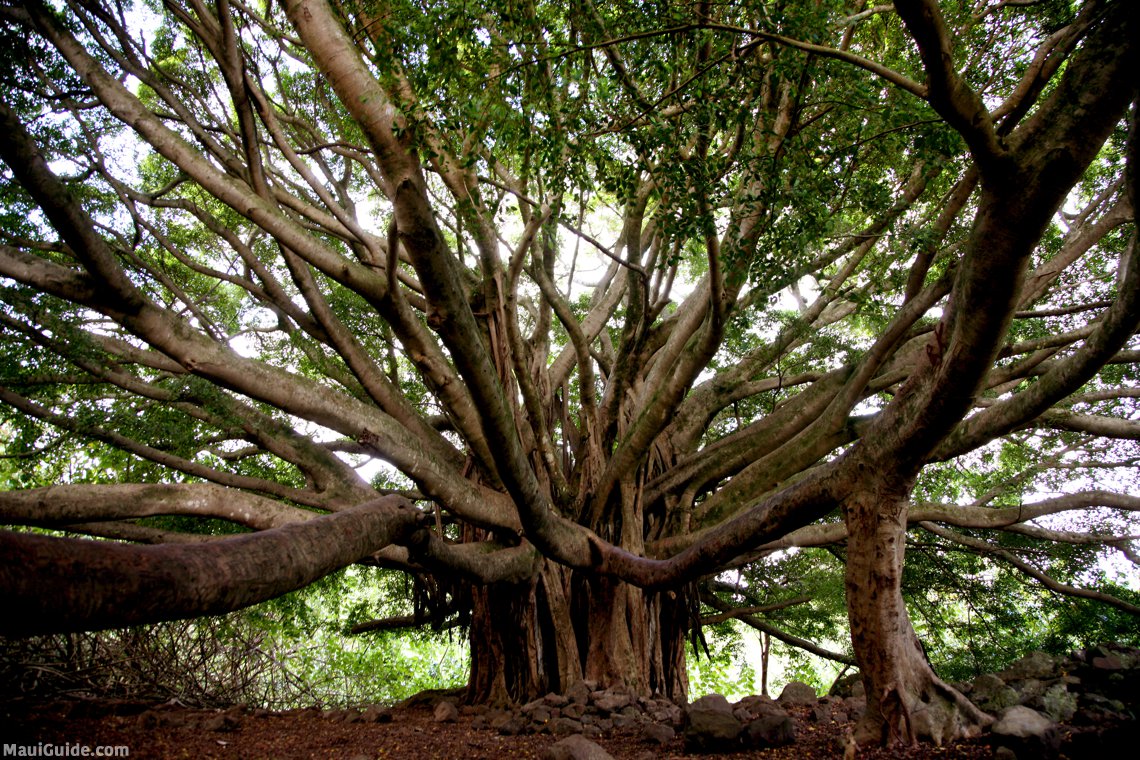 Just think of the Pipiwai Trail. Carving through the lush, remote jungle of Haleakala National Park, this moderate hike takes trekkers through a tranquil wonderland of bamboo to two of Maui's most breathtaking waterfalls. Ready to take the plunge at one of the most impressive road to Hana stops? Read on.
What to Love
For many, Pipiwai Trail is simply called "The Bamboo Forest"—justifiably so, as some would argue that the ramble through the bamboo woodland is just as mesmerizing as the waterfalls it presents. Known as 'ohe in Hawaiian, this prodigious tree (one type of which was brought on board the canoes of the first Polynesians who settled in Hawaii) makes for a shadowed, peaceful hike that brings to mind Buddhist gardens. The waterfalls the hike leads trekkers to are nonetheless startling in their beauty and immensity, the first being the 185-foot Makahiku, and the latter being the grand finale: the 400-foot show-stopping Waimoku Falls, which greets determined hikers with mist, wind, a vast jungle rock face—and vistas that are unforgettable.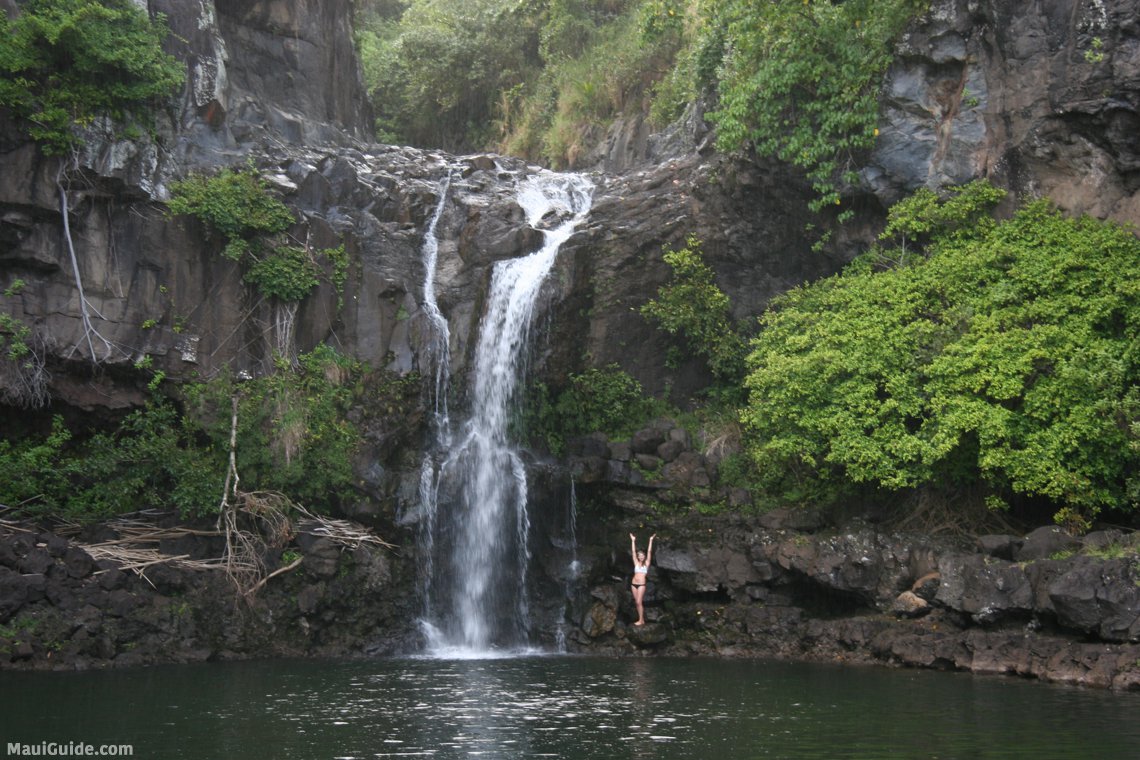 Due to the danger of collapsing cliffs, you can no longer swim at the pools.
What to Know
Mosquitos can be a nuisance on this hike; bring environmentally-friendly repellent and lather up before starting. The construction of pathways in recent years now saves hikers from sliding through mud, but some may want to don hiking shoes for a more pain-free amble, particularly since the path heads uphill (with a 650-foot elevation) and goes over tree roots. Situated on the mauka side of the road—across from the Pools of O'heo—the trail's popularity often renders it packed. Heed all warning signs: the area is prone to flash floods and rock slides. Further, don't stray from the designated path and use utmost caution throughout. Requires 2.5-5 hours roundtrip.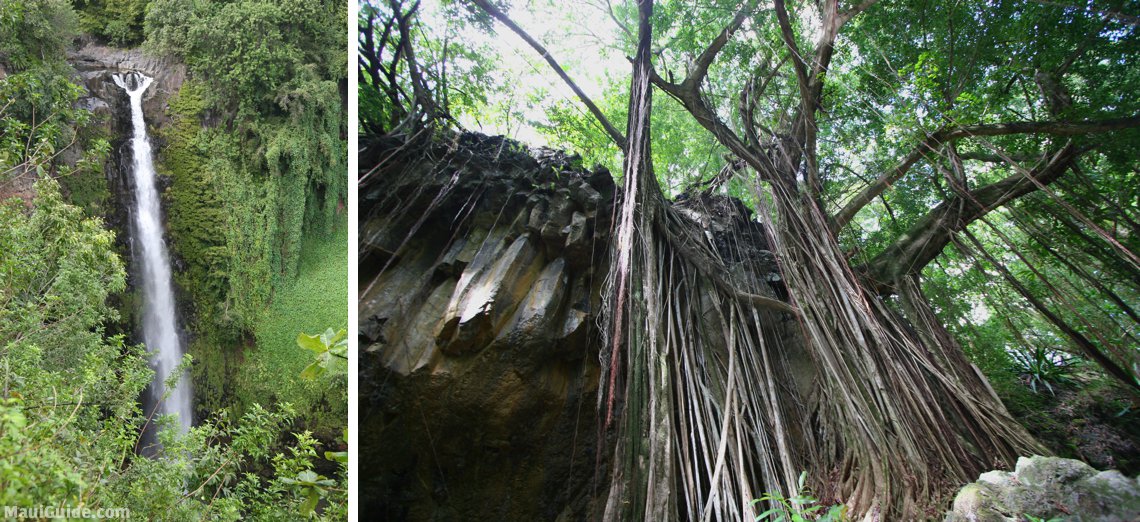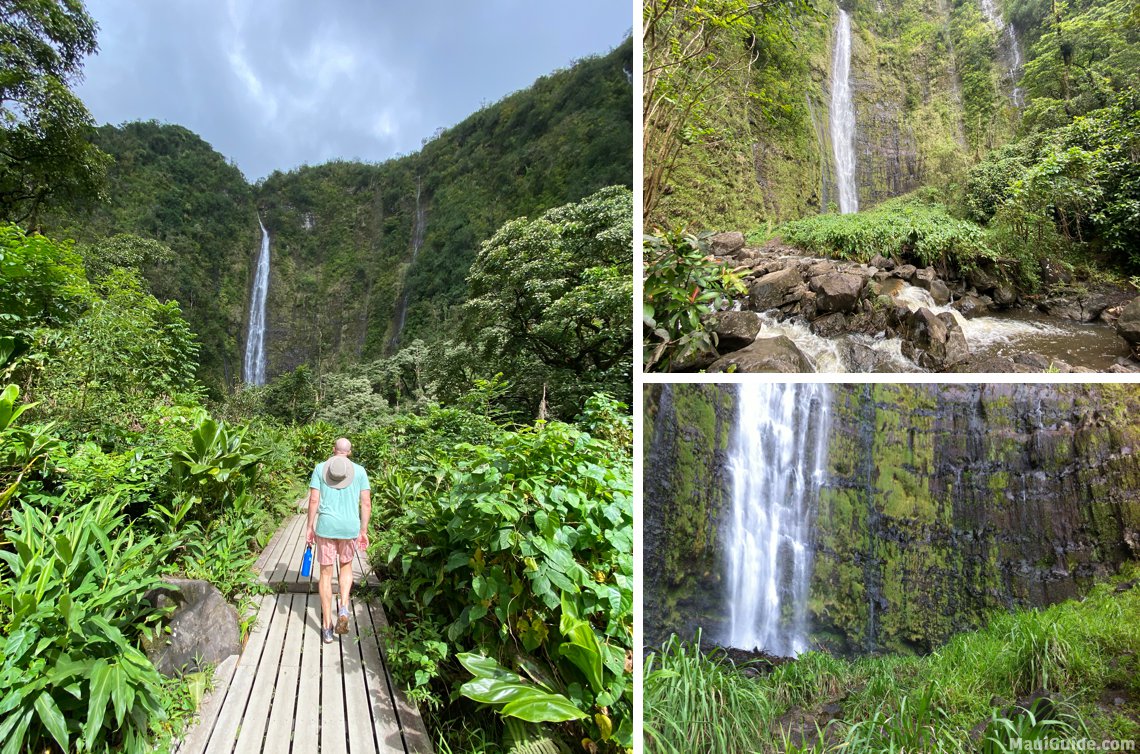 ALSO NEAR THE PIPIWAI TRAIL