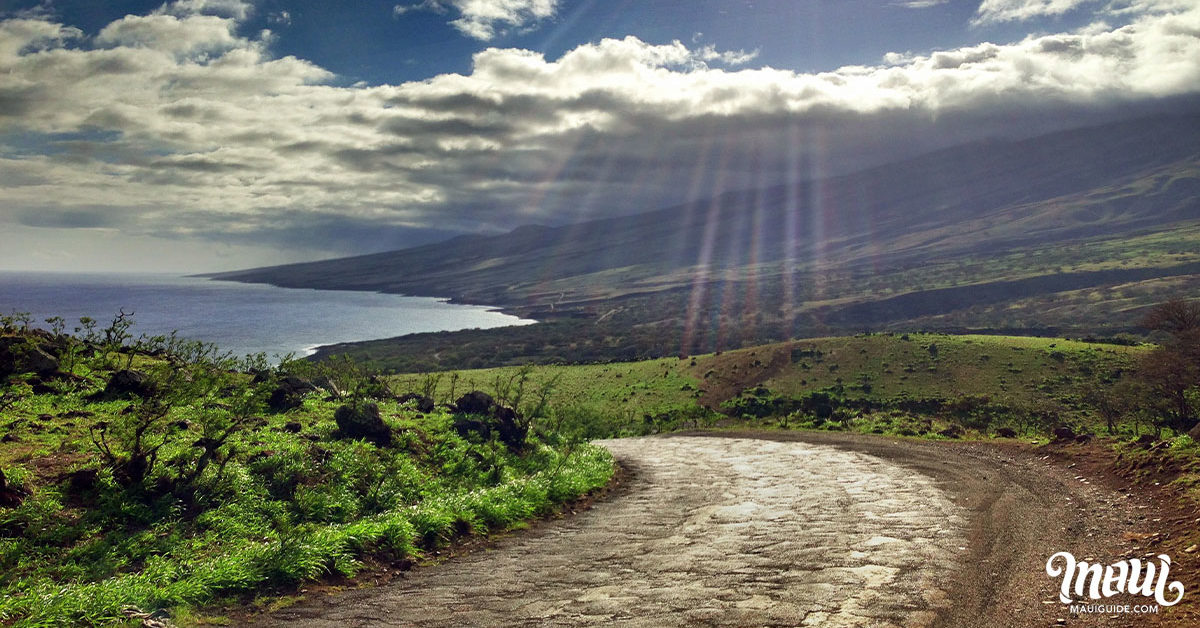 Stops on the Backside after Hana
Ah, the Road to Hana. One of Maui's most famed attractions, and for some, one of the most hair-raising drives of their life. Notorious for hundreds of curves, dozens of bridges and countless passageways that can accommodate one car at best, the Road to Hana is a bucket list adventure for many travelers. One may think that the Road to Hana ends in quaint Hana town, but that could not be further from the truth. This winding road stretches around the entire east side of the island, eventually leading travelers to the rolling green pastures of Upcountry. The famous Hana Highway ends just a few miles beyond Haleakala National Park at Kipahulu, becoming Piʻilani Highway. Oheo Gulch, sometimes inaccurately called Seven Sacred Pools, marks the start of what is known as Maui's "backside." Beyond that, signs of civilization are few and far between, except for a few roadside fruit stands, several churches, and one single store.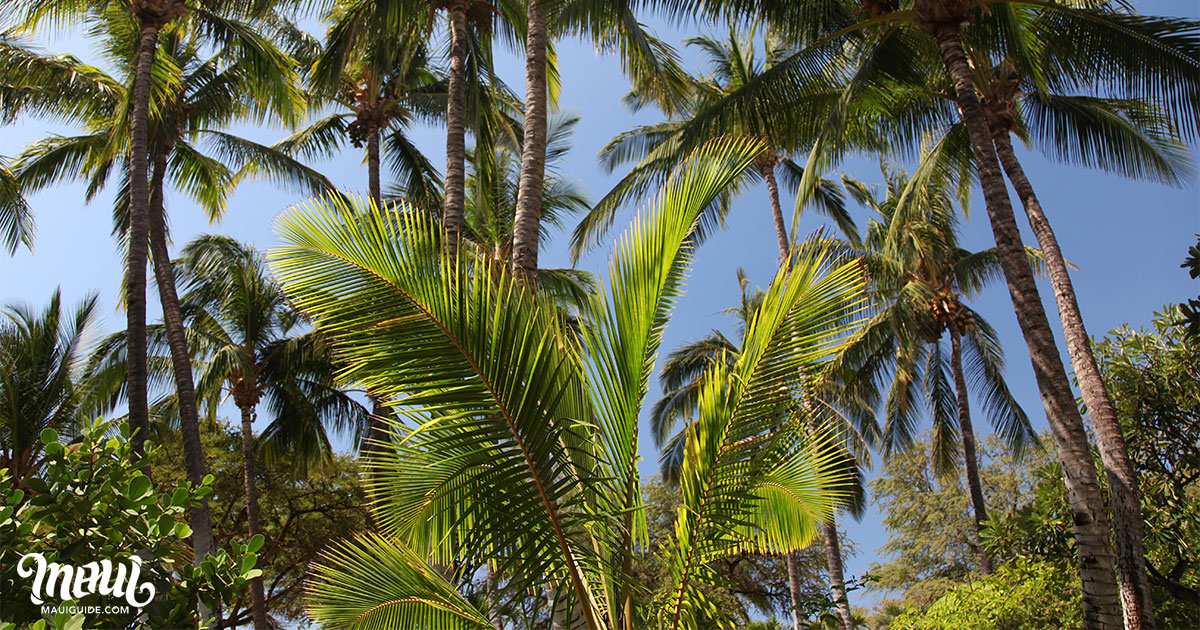 Things to Know Before You Go
This should go without saying, but make sure you have plenty of gas in your tank before embarking on this journey. There are no gas stations past Hana Town for over 40 miles if you travel along the backside. There are also minimal options for food and water at best, so pack accordingly.
Rumor has it that taking a rental car on this route voids your rental contract. While this doesn't seem to be the case with all rental car companies, be sure to double-check your contract. Most companies don't forbid driving this route but be aware that if anything should happen to your car on this remote strip, you're likely on your own.
If it's raining heavily, it's not advised to travel this route. The road can become washed out quickly, and several places are known to flood in heavy rains, making the road impassable. So if it's raining, don't even risk it.
Lastly, it may seem hard to believe due to its remoteness, but the backside region of Maui is home to a few hundred residents. To them, this road isn't a once-in-a-lifetime travel opportunity but a lifeline to their jobs, grocery stores, families, and medical resources. So please be mindful and courteous to the residents of this lost coast, don't park anywhere foolish, and pull over for locals who may be behind you. They know the road, and they are not sightseeing, so they will always appreciate the gesture.
If you choose to venture beyond Oheo Gulch at Kipahulu (the traditional turnaround point), here is a comprehensive list of our favorite accessible stops on the backside.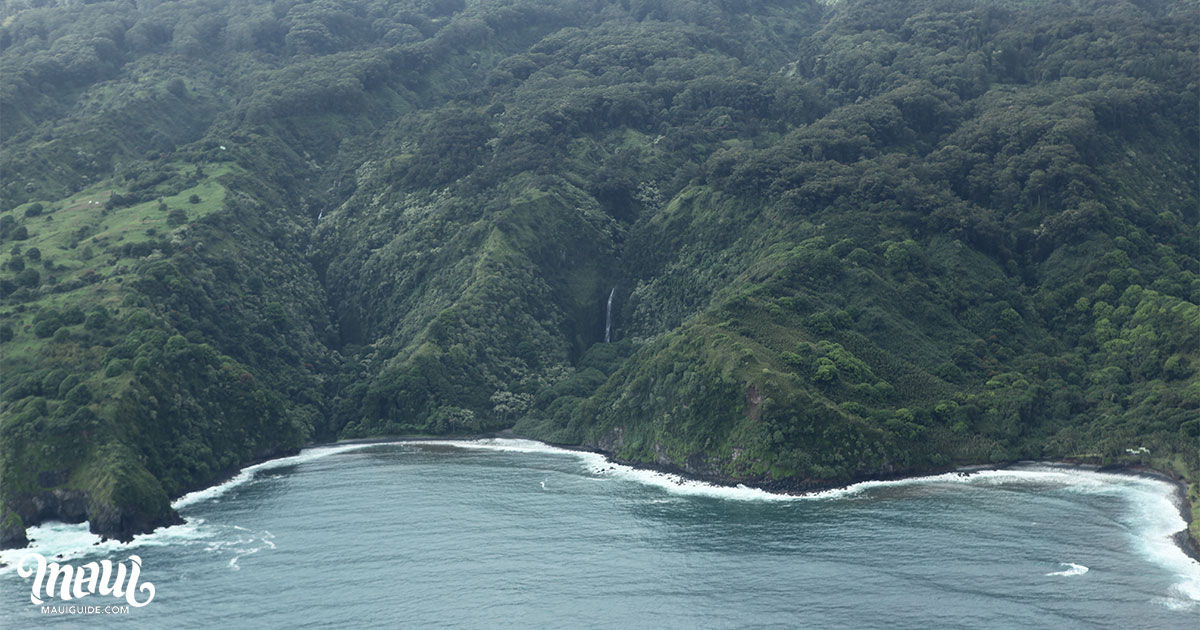 Charles Lindbergh's Grave
The first stop past 7 Sacred Pools is Charles Lindbergh's grave. Charles Lindbergh was the first pilot to fly solo over the Atlantic Ocean from New York to Paris in 1927. The journey took him over 33 hours and propelled him into stardom. Later in life, he became a Pulitzer Prize-winning author, an environmentalist, and eventually settled on Maui, where he lived out the rest of his days. His grave rests outside the Palapala Hoʻomau Church on the rugged Kipahulu Coastline. Built in 1857, the Palapala Hoʻomau Church and the surrounding manicured garden cemetery are reminiscent of old Hawaii.
There is also a small park on the far side of the cemetery, known as Kipahulu Point Park. Kipahulu Point Park sits on the edge of towering sea cliffs overlooking the Kipahulu coastline and the vast Pacific Ocean. On clear days, the Big Island can be seen across the rugged Maui channel.
Charles Lindbergh's grave can be found just past mile marker 41. Look for the wooden "Maui Stables" sign on the ocean side of the street, which will indicate Hoʻomau road. The short road will lead you to Palapala Hoʻomau Church.
Laulima Fruit Stand
Just beyond Hoʻomau Road is Laulima Fruit Stand. Here you'll find a bounty of tropical fruit on display, like coconuts, starfruit, apple bananas, cacao, turmeric, dragonfruit, and much more. Laulima Fruit Stand also sells unique goodies, like jams and honey, body scrubs, crafts by local artists, and tinctures and herbal remedies. Coffee is also available, and it's only fitting that you enjoy it in the pristine garden seating area. Laulima Fruit Stand is one of the last places for a bite to eat (even if it is just a fresh, juicy papaya, but hey, we're not complaining). Just look for the brightly painted Laulima Fruit Stand sign on the mountainside of the road; you can't miss it.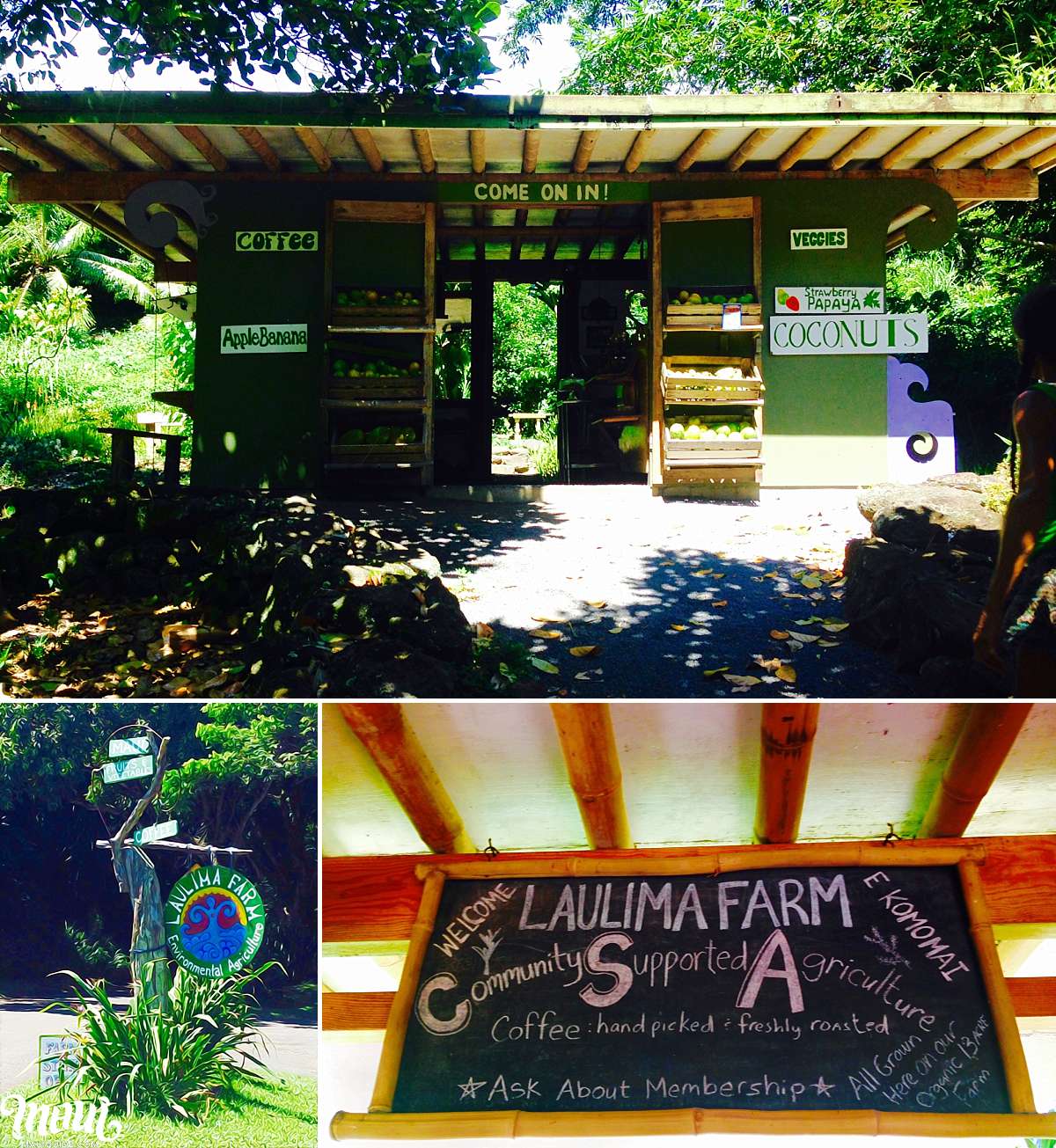 Huialoha Church
After passing Laulima Fruit Stand, the road transitions from Hana Highway to Piʻilani Highway. Buckle up; this is arguably one of the most challenging parts of the drive. You will travel along one-lane gravel roads tucked up against a craggy cliffside, past rocky bays, and around narrow blind turns. The reward for making it past this stretch sits on a small peninsula with a white church nestled on the coast. This is the Huialoha Church, one of the most quaint churches in all of Hawaii. Built over 150 years ago by the Hawaiians of Kaupo, this little church once had 231 members. Today it only hosts special events, but it is still an immensely spiritual and special place for both Kaupo residents and visitors.
The access road to the church sits at approximately mile 35.1. Keep an eye out for a gate that's chained closed. Be sure to respect the operating hours of the church, which are posted on the gate- you don't want to get locked in or have the caretaker come looking for you if they're trying to close up. The gate will be unlocked during the hours that the church is open. Be sure to chain the gate closed behind you. This road can only accommodate 4×4 vehicles, do not attempt this road without a 4×4, or you will get stuck. Once you reach the church, you'll have incredible views of the coastlines- rugged sea cliffs and rainforest to the east and a glistening black boulder beach to the west. If it's the rainy season, take a look behind you up mauka, and you might just see a silver waterfall ribboning down the green slopes of Haleakala .
Kaupo Store
Kaupo Store is nothing less than iconic. This old-school general store is somewhat of a living museum, filled with various knick-knacks like old radios, clocks, bottles, and cameras that have been collected over the years. The cash register is a piece of history itself- in use since 1925 and is still used to ring up customers today. A colorful sign out on the street proudly boasts snacks, ice cream, and cold drinks (you'll serve yourself out of a white household refrigerator, just chock it up to the old-school charm). Kaupo Store is the definition of a friendly country outpost that evokes images of days passed. Kaupo Store sits just past mile marker 35.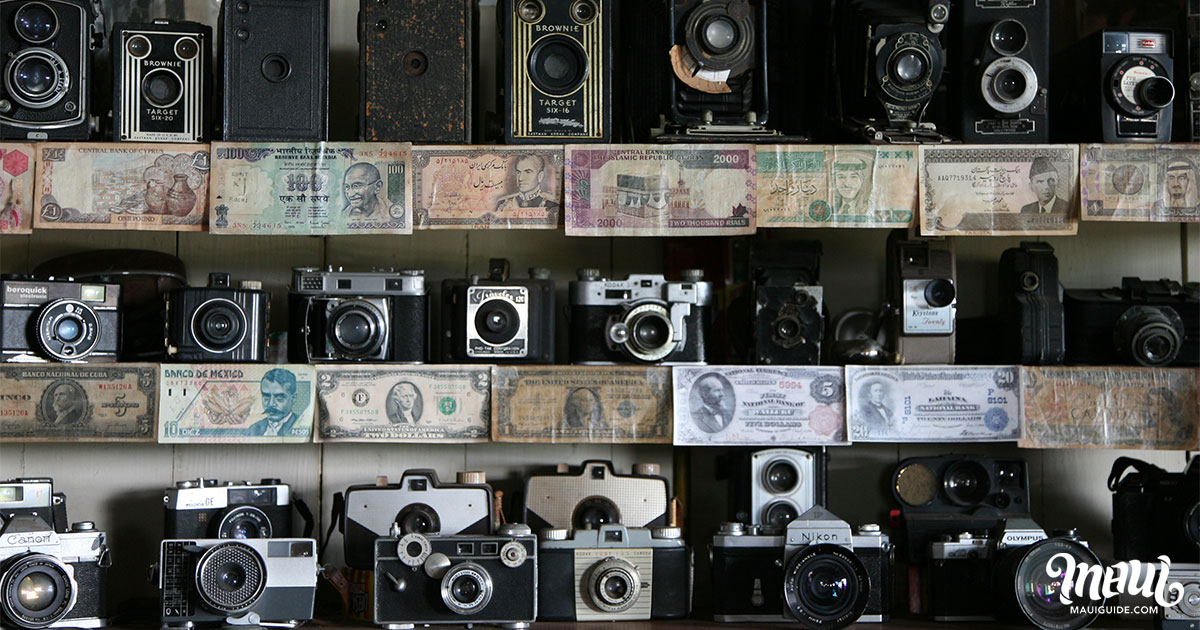 Huakini Bay
As the road winds beyond Kaupo Store, the environment begins to change dramatically. Long gone is the dense rainforest and greenery that lies further east. Sitting under Haleakala's massive rain shadow, Kaupo is an arid grassland, scattered with impressive rock features, volcanic pu'u's, and impressive gorges and valleys. In the middle of this barren desert is Huakini Bay, one of the biggest beaches on the backside. Like most beaches on this rugged coast, this is not a spot for swimming but rather a spot to enjoy a beverage or a snack and listen to the boulders rolling in waves. It's worth noting that the entrance to this beach sits in a kiawe grove, and the thorns on those trees can be brutal, so if you're wearing slippas or going barefoot, keep an eye out for these buggers. You'll find Huakini Bay at approximately mile 29.9.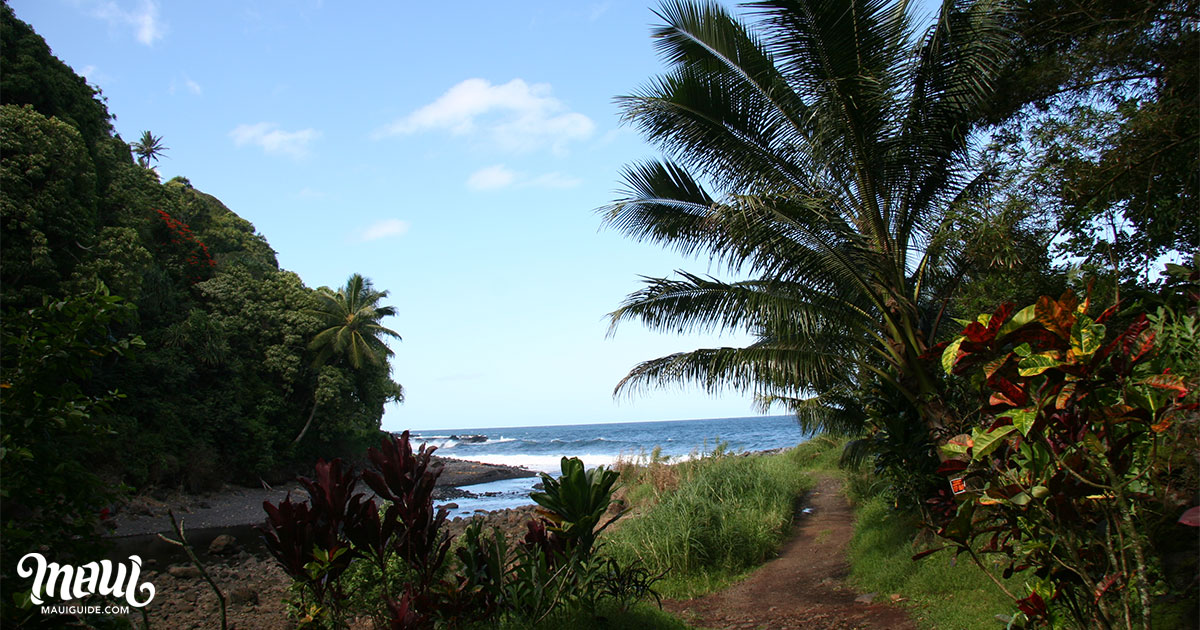 Pokowai Sea Arch
If you're paying attention, you really cannot miss the Pokowai Sea Arch. A few minutes past Huakini Bay, you'll spot a lava bridge that juts out into the ocean to form the Pokowai Sea Arch. This is one of the best photo ops on the backside, and with plenty of pullouts, there is no reason not to stop. Here you can take in the views of both the sea arch and Haleakala's sheer backside, which grows from sea level to 10,023 in just seven miles.
Manawainui Gulch
Just around the corner from Pokowai Sea Arch is Manawainui Gulch. Again, you can't miss it. This gulch has been deemed the Grand Canyon of Maui (that is, by myself and my friends who also grew up on Maui). You can feel the energy of this place as the wind whips through the valley. There's plenty of room to pull over and take in the majesty of Manawainui.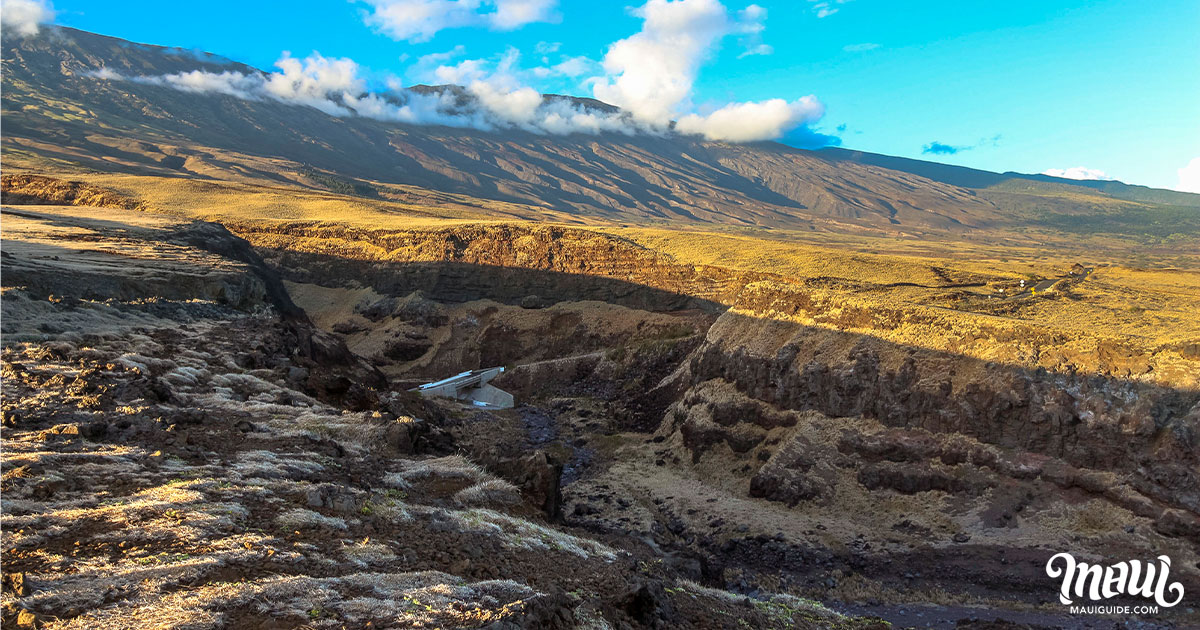 Kahikinui Windmills
As you wind through the arid desert, the road begins to make a steady ascent. As the road starts to climb, you will reach an area called Kahikinui. This stop needs no explanation of how to get there. The windmills that stretch from the highway nearly all the way down to the sea are the dominant feature of the land in this area. There is a small parking lot on the makai side of the road where you can observe the windmills that carry power throughout the entire island and take in the stunning, otherworldly landscape of this coast.
Bully's Burgers
If you've made it to this point while it's still daylight, you're making good time, and it also means that you've earned a stop at Bully's Burgers. Rumors are circulating that Bully's is hands down the best burger on Maui. This roadside stand serves up 100% Maui-raised cattle raised on the slopes of Haleakala's backside. Bully's is located around the 3,000-foot elevation mark, and it's near where the road begins to wrap around Haleakala. This means that if you're here around sunset, you could be in for some spectacular views.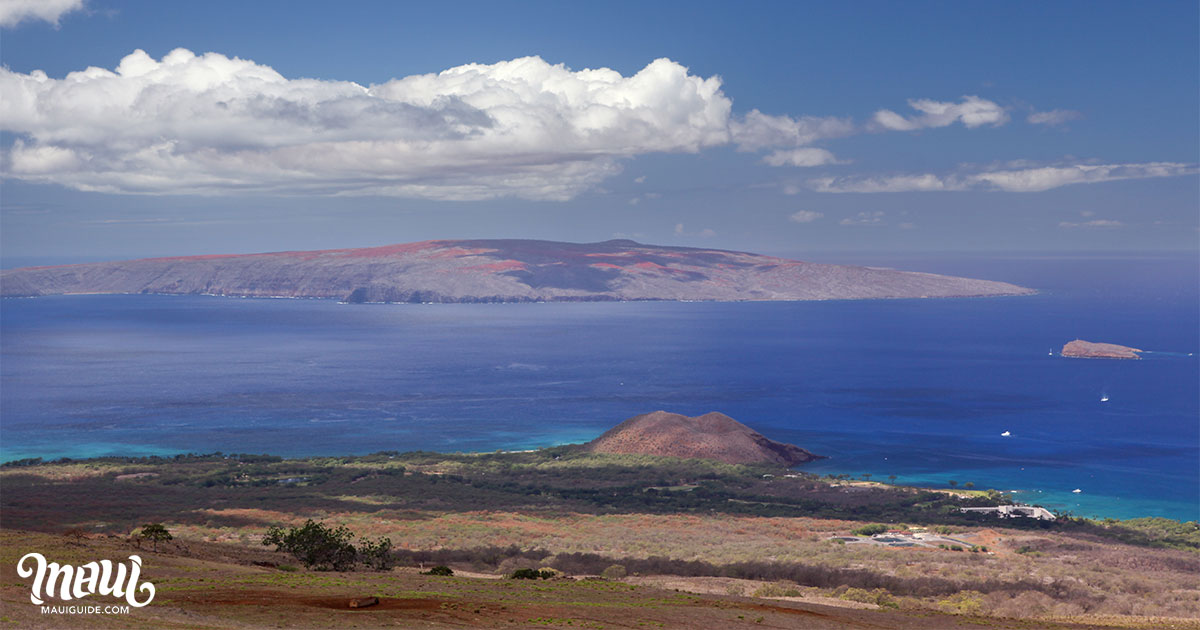 Ulupalakua Ranch Store and Maui Wine
This stop is considered more "Upcountry" than backside. But if you've just driven around Maui's entire east side, a trip to the winery is certainly warranted. Their Lokelani Sparkling Rose is a great celebratory drink for completing the backside route!). Wine tasting requires reservations; however, they have a store with all of their wines in stock and other fun gifts. Across the street is Ulupalakua Ranch Store. If you didn't already stop at Bully's, this is also a fantastic place for a burger. In addition to beef, they also serve elk, venison, and lamb raised on the ranch. This is a true paniolo outpost, which feels like you've just stepped back in time to the wild west. Ulupalakua Ranch Store stops serving food at 4pm, and Maui Wine closes at 6pm.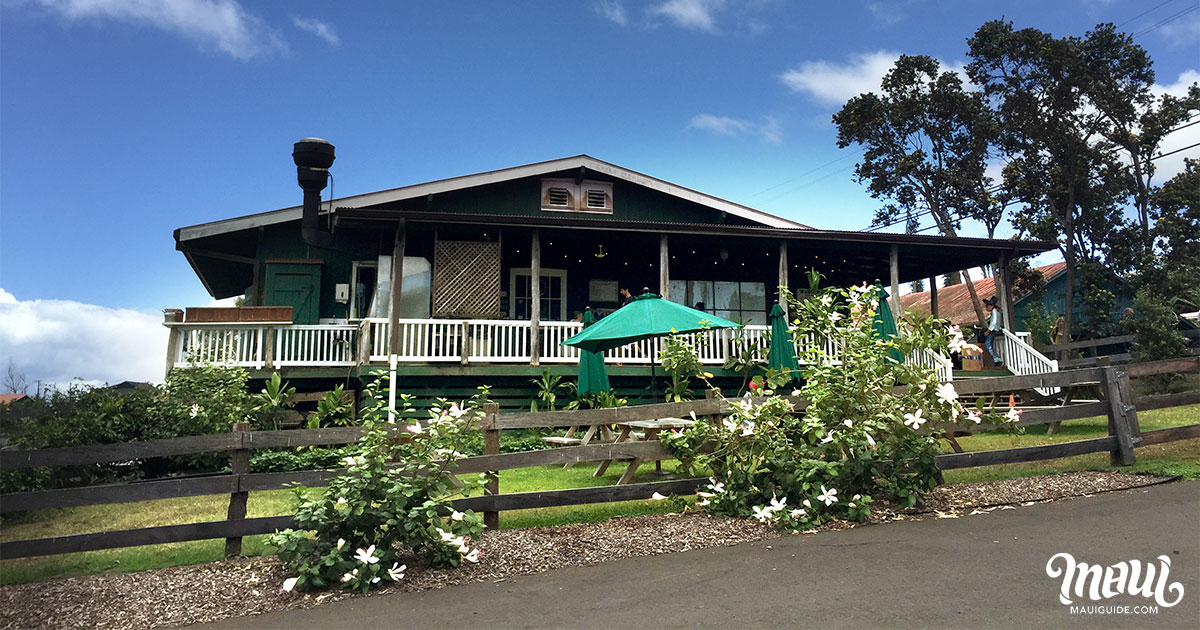 ALSO NEAR THE BACKSIDE OF MAUI