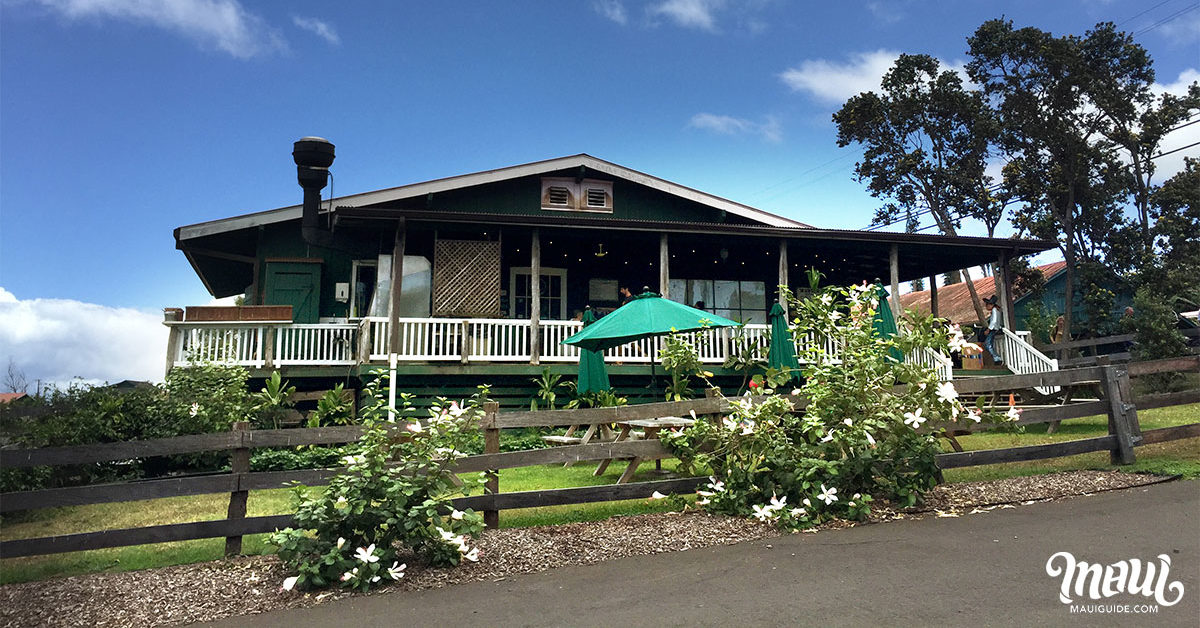 Maui may be universally lauded for its incredible beaches—81, to be precise —but venture away from the shore and you'll experience a different kind of spoiled. The slopes of Haleakala—home to a former cowboy town, rustic B&Bs, art galleries galore, and some of the island's best shopping—boast a tranquil soul and panoramic views of Maui's immense beauty.
Ulupalakua epitomizes these qualities, with its vast spread of farmland, fascinating past, boutique winery—and one of the most splendid eateries in Hawaii. It makes for an excellent stop towards the end of the Road to Hana or on any Upcountry adventure.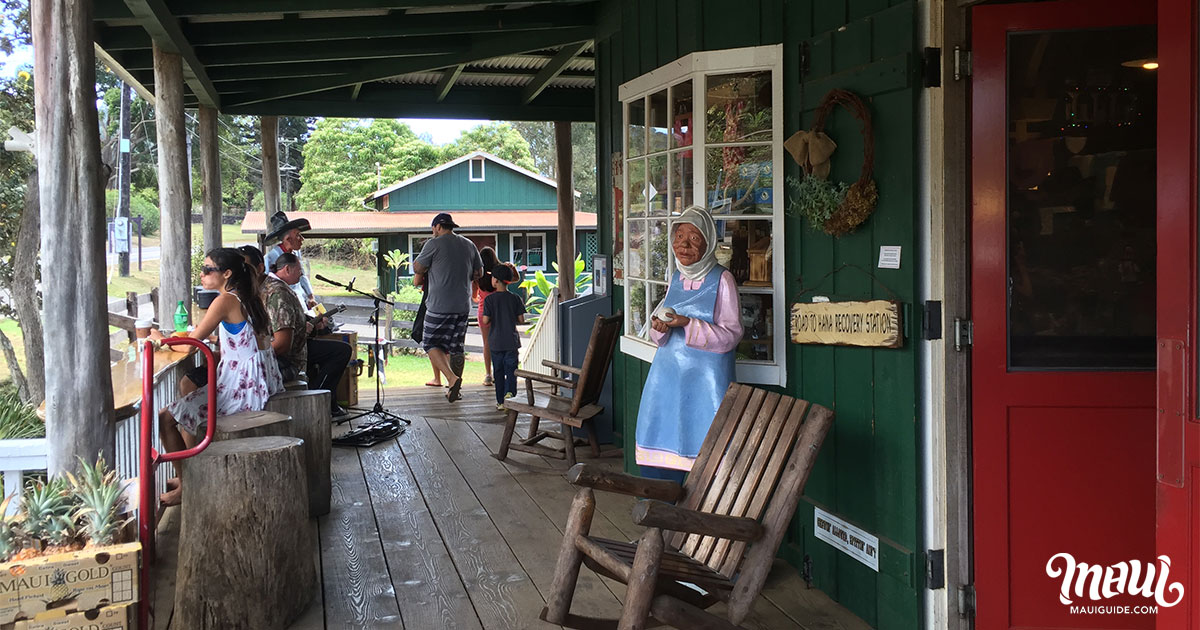 What to Love
The rich history behind Ulupalakua Ranch renders a trip to its store and grill quietly exhilarating: the last King of Hawaii stayed (and partied) at the ranch's cottage, while the land's 18,000 acres have directly witnessed the modernization of Maui. The views are nothing short of spectacular while the details—a resident cat that often sleeps in the crosswalk, 150-year-old trees that tower towards the heavens, wooden doors that swing on their hinges, and sepia-toned photos of local paniolo—give the place a sense of novelty. Then, of course, there's the food itself. Executive Chef Will Munder—the sort of culinary genius who, as the ranch manager says, "always thinks outside of the box" (and who serves eats taken from his micro-garden)—is devoted to showcasing Maui's produce, with crates of vegetables, fruits, and herbs arriving every morning. Perennial favorites include slow-roasted beef brisket with house-dry rub and homemade barbeque sauce, elk with Kona coffee gravy, roasted garlic aioli, parsley potatoes, and lamb burgers with Waipoli lettuce, Kula onion, locally-grown tomatoes, and Swiss cheese. Vegetarians will be equally pleased with their Caesar salad—a bed of romaine and organic radicchio topped with garlic croutons and Grana Padano cheese—and their Taro burger, which can be crowned with grilled pineapple or sliced avocado. Art created by local talent is on display, Hawaiian melodies are performed by Maui musicians, and the souvenirs are aplenty.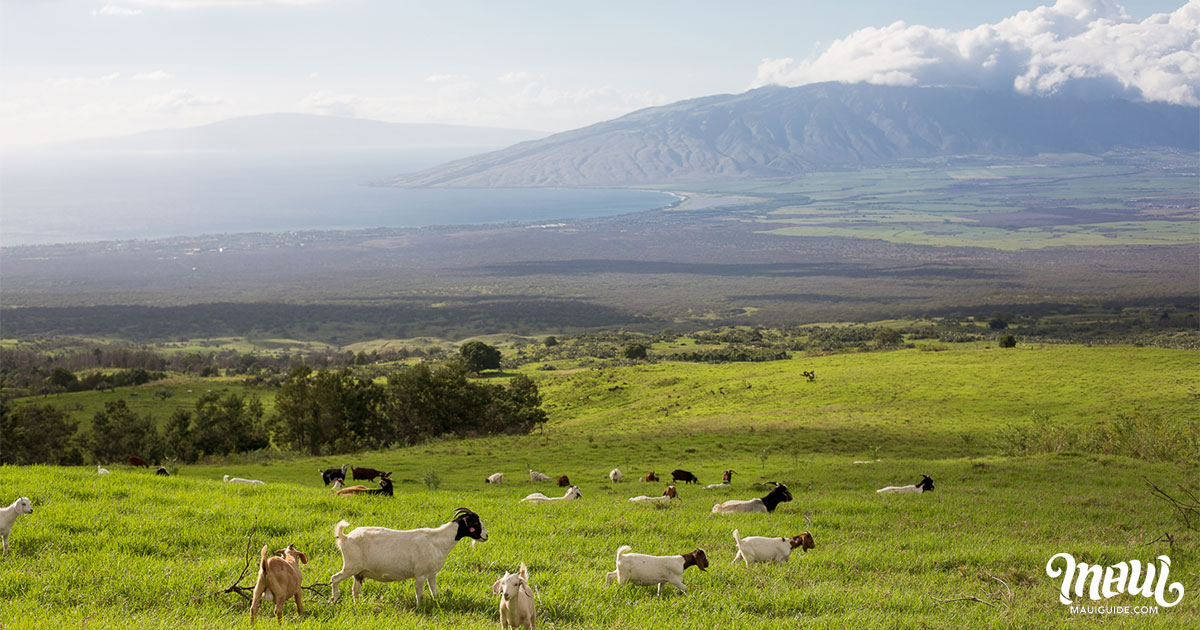 What to Know
Ulupalakua Ranch Store works best for lunch—or a late breakfast after exploring Haleakala National Park or sampling Maui Blanc pineapple wine on the storied ranch (and the island's only winery). The grill is open from 10 am to 5 pm; the store is open from 9 am to 5:30 pm. The seating is entirely al fresco.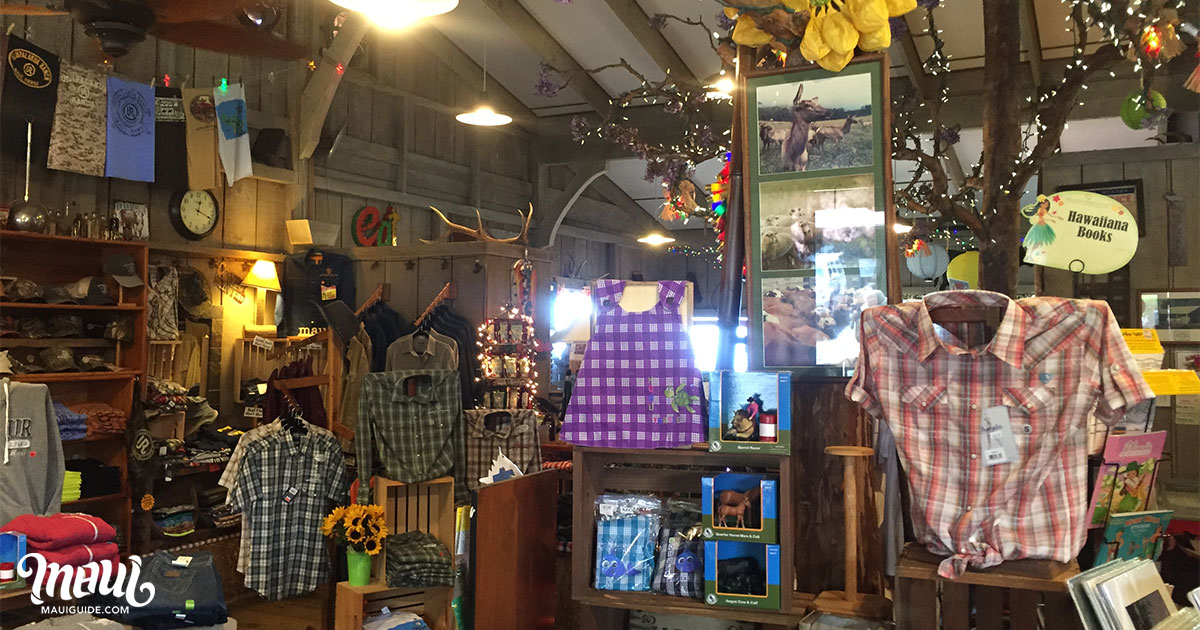 What You'll Find Nearby
Meander across the street to MauiWine to try that aforementioned pineapple libation —an experiment started in 1977 that took on like, well, cane fire. The gorgeous tasting room presents 18 feet of Ulupalakua mango wood and the chance to sample sparkling whites, full-bodied reds, and their unforgettable rose. Complimentary guided tours of the winery and estate are offered daily at 10:30 am and 1:30 pm from the King's Cottage.
ALSO NEAR THE ULUPALAKUA RANCH STORE