Medium:
Digital photo collage.
Style:
Photographic Surrealism
Technique: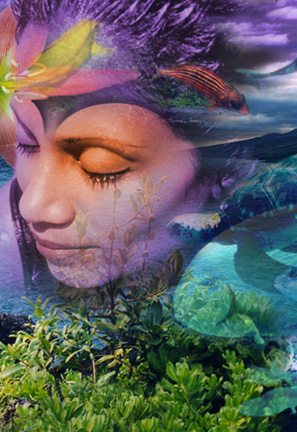 I photograph my subjects with my film-based Nikon F4S camera. With prints, I have a lot of flexibility with sizing and scan resolution. I then scan the images into my computer and use imaging software as my creative tool to create the photo surreal art, blending layer upon layer of my photos.
Inspiration:
My inspiration comes from the beauty of nature and the beauty of humankind. I am moved by my awe- inspiring environment here on Maui; by the beauty of the human form and by the positive energy and spirit that lives within every human being.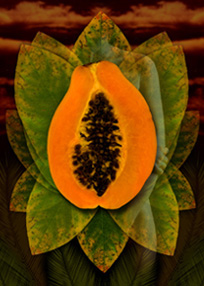 Philosophy:
When my art can stir up an emotion in the viewer or make them think beyond their normal realm, than I feel that I have accomplished something with my work. To be able to reach into peoples souls and affect them somehow is truly a gift that I feel fortunate to have been given.
Art Background:
Television graphic designer in Toronto, clients included MuchMusic and the Canadian Broadcasting Corp.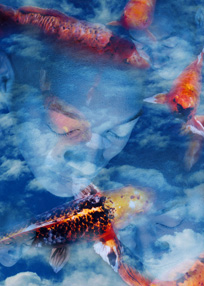 Art Director in the music and entertainment industries in New York City designing album covers for celebrities such as Barry Manilow, Carly Simon and Aretha Franklin. Clients also included Warner Music, CBS Radio and PolyGram Video amongst others.
Currently a web designer and fine artist on Maui.
Birthplace: Toronto, Canada.
Migration to Maui: 
New York City, 2000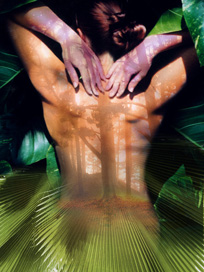 Education:
Ontario College of Art with degree in Commercial Design and Photography.
Hobbies:
Swimming, the recreational outdoors, myriad of sports, traveling the world.
Memberships:
Hui No'eau Visual Arts Center
Lahaina Arts Society
Other locations where Carolyn's work can be seen: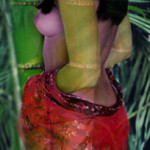 Gallery Pacifica, Whaler's Village, Kaanapali, Maui.
Pacific Center of Photography, Wailuku, Maui.
Lahaina Arts Society Banyan Tree Art Fair, showing the second and fourth weekends of each month under the famous Banyan Tree in Lahaina, Maui.
Lahaina Arts Society Banyan Tree Gallery, Lahaina, Maui.
Lahaina Arts Society Old Jail Gallery, Lahaina, Maui.
Simon-Jon Gallery, Lahaina, Maui.
Visit Carolyn's own website at
www.carolynquan.com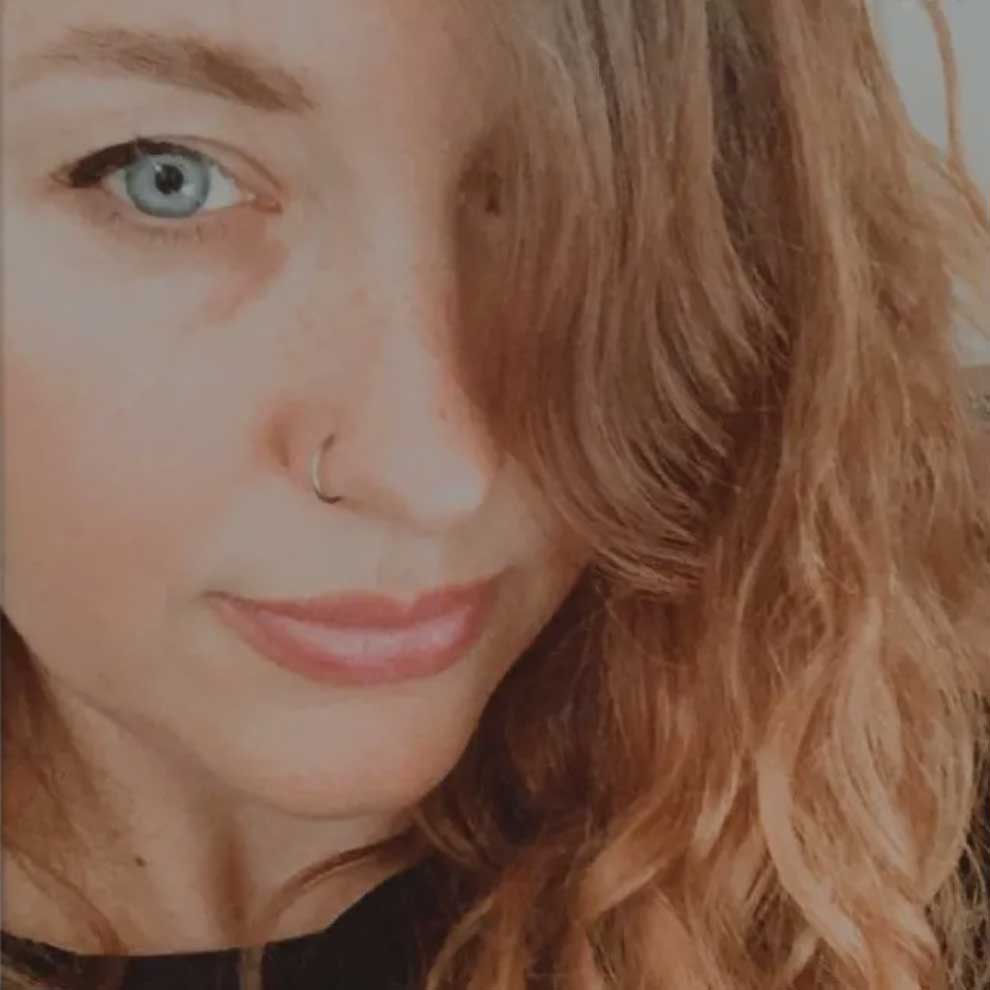 World Traveler, Digital Nomad, Small Business Enthusiast, and Lover of words!  Originally from Austin, Texas, I've lived on Maui for many years.  Currently in Los Angeles.