My experience having a child at a school with confirmed COVID-19 cases
Five days into my children's school resuming, everything was canceled, and we had to move to distance learning. The rise in new cases on Maui had forced the school to take precautionary measures. A few days after they closed the physical campus, I found out three children tested positive from our school! And, just as I'm in the grips of panic, I remind myself: I've taken a tour of the school pre-opening, seen the over-abundance of safety measures staff were taking, and I was therefore pretty confident it hadn't spread to any other students.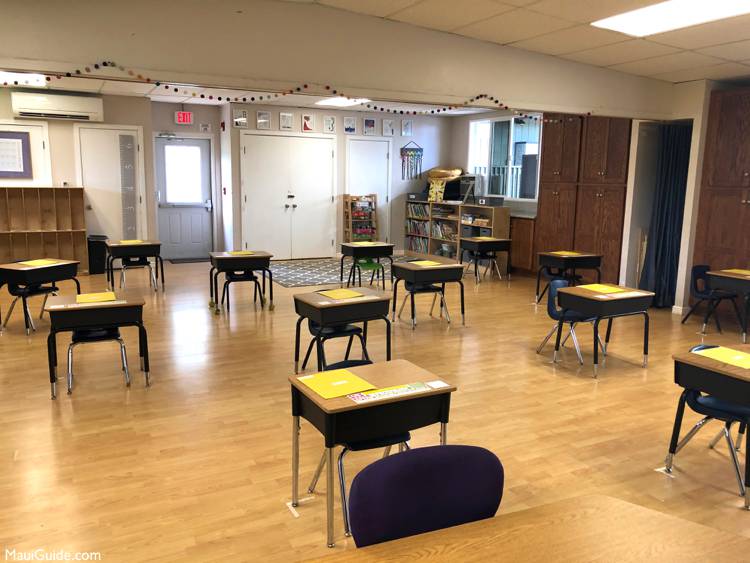 When we took the tour, it was hard to imagine my two children participating in class with all the new safeguards, but the fact of the matter is, all of the new protocols and mask-wearing have barely fazed my kids. This is a testament to children's resilience and ability to adapt.
Carden Academy of Maui has gone well beyond the safety standards expected from schools. They completely reevaluated their use of space. They moved classes to larger rooms. Even though there is a waitlist for most grades, Carden lowered enrollment to allow more physical space for each person. They created outdoor classrooms for every grade. For the classes that were still too small, in order to allow for approximately 6 feet of distance between each student, they combined rooms! Every student has been taught the proper way to wash hands and handle masks and they built 9 new handwashing stations and installed hand sanitizing dispensers everywhere. They painted social distancing spots throughout the playgrounds and lined the sidewalks with social distancing decals.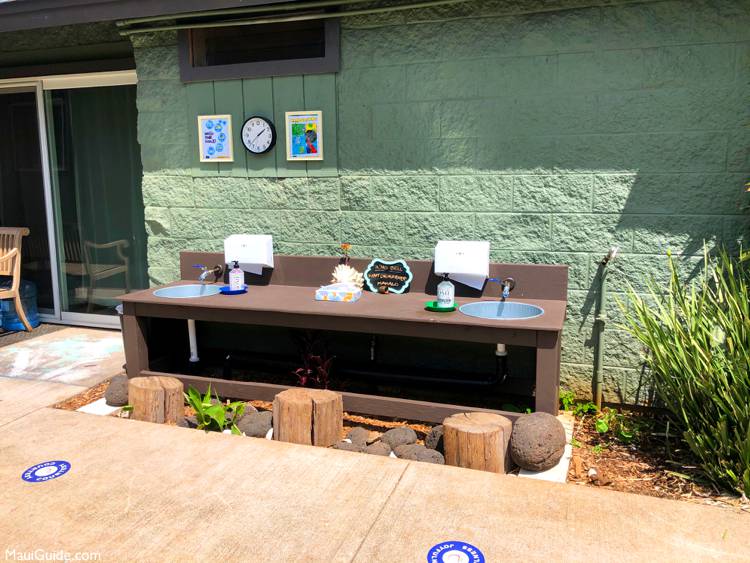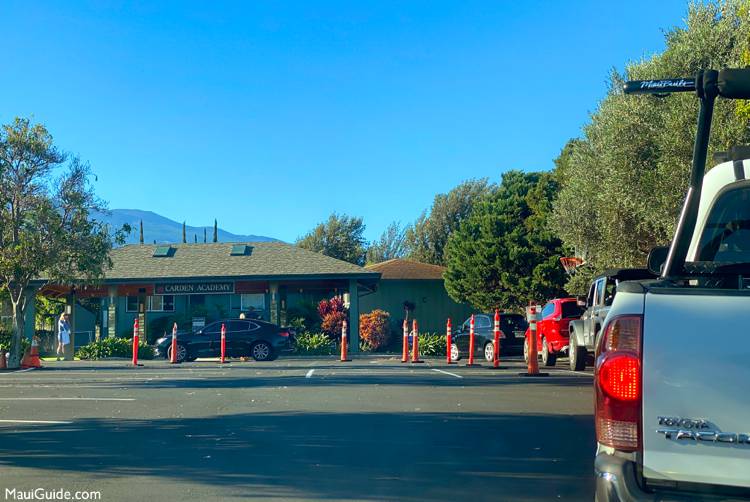 Pick up and drop off have taken a little getting used to for parents because they are staggering groups to allow time to take each child's temperature, but it's moving smoothly with zero contact with staff or other students. We're even made to do a self-assessment, health screening, with a temperature check through a Minit Medical app, each morning, before arriving at campus. And this is just the tip of the iceberg when it comes to the forethought and planning that has gone into opening Carden.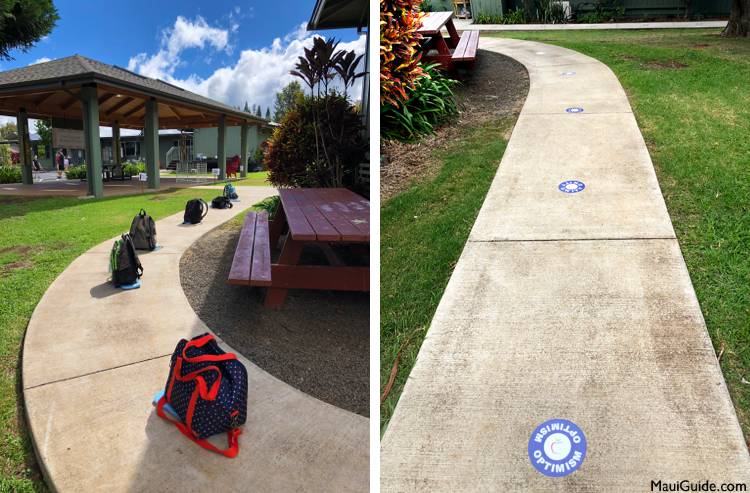 Now we're back at school!
After the 1st five days, we had two weeks of distance learning. For any parent assisting in this kind of teaching, you know it's a full-contact sport. One that really makes you appreciate our teachers. You can imagine how happy we were to go back to school after the two weeks and again, our eagerness to go back to school is another testament to our faith in Carden staff and the system they put in place.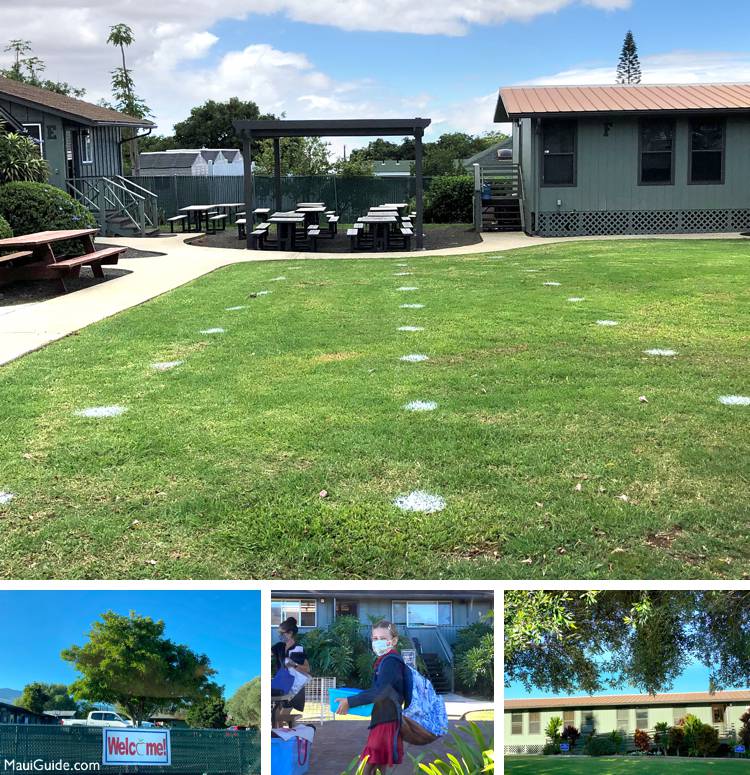 How did the kids get sick?
And after all their hard work, it was like a dagger in the heart hearing Carden being slammed for having students with active cases. Did one of the families jet off to Disney World for some fun in Florida? Did one of the families lather up and attend a drum circle foam party? No. It was out of their hands and far more serious. The father of the children had emergency surgery on-island, where he was infected. He's since recovered along with the rest of the family. Again, we're so grateful!
How many others have been infected at school?
None! That says a lot about how effective their program has been. I can't yet, of course, but I want to give every staff member and hardworking parent a massive hug for getting through this all! It's been crazy, but we can endure quite a lot more than we think. Gratitude is going to be my virtue for 2020 and beyond.
The opinions expressed are solely my own and this is not an official statement by Carden Academy of Maui.
---
Also, looking to enroll your child on Maui?  See a full list of Maui schools.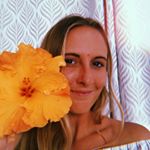 Born and raised on Maui, I have a deep love for language and writing. At present, I work as a content writer at Hawaii Web Group, where I have the opportunity to showcase my passion for storytelling. Being a part of Hawaiian culture, storytelling holds a special place, and I am thrilled to be able to share the tales of the amazing people, beautiful locations, and fascinating customs that make Maui such an incredible place to call home.