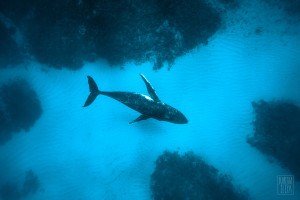 Karim Iliya, 25, is a Maui-based underwater and aerial photographer and filmmaker. He's lived in over 9 countries and travelled to 29 others, learning how to adapt to different cultures and environments.
Medium: Underwater photography & Aerial Photography & Filmmaker
Passion for Nature:
From snowy mountaintops to underwater caves, he leads a nomadic lifestyle, exploring and photographing the world's diverse natural habitats to document and photograph our planet. Karim plans to continue traveling around the world while photographing humpback, sperm whales, and other wildlife species to defend the fragile ecosystems on our planet.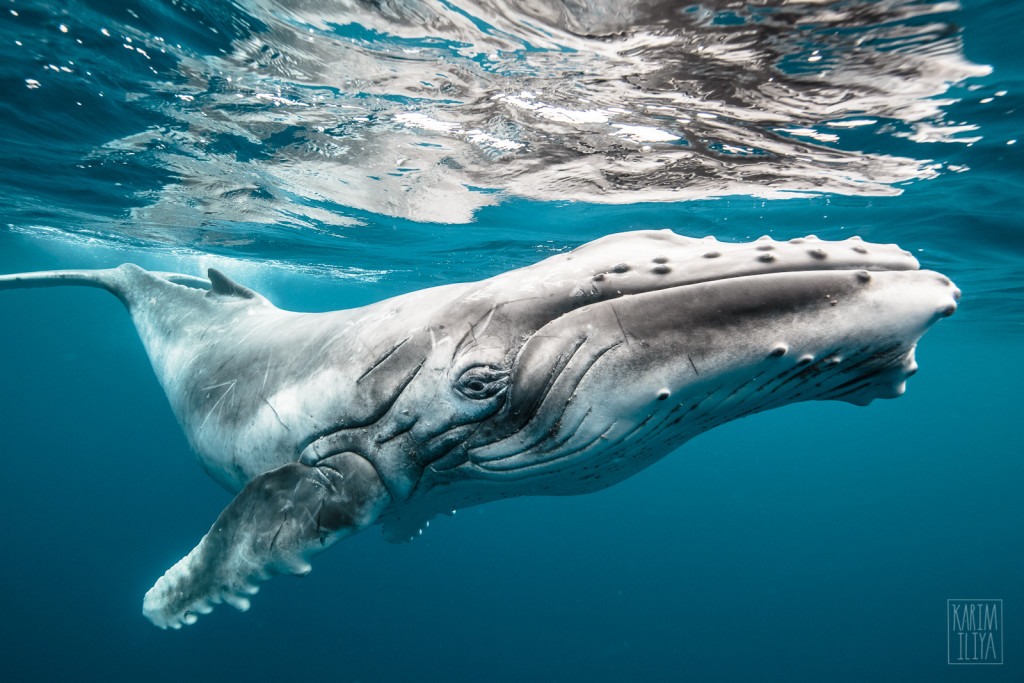 "I've been dreaming of whales for the last few years. After spending vast amounts of time with turtles underwater and then finally swimming with spinner dolphins, humpback whales seemed to be the pinnacle – aware, conscious, intelligent mammals that are huge and beautiful. As i've been doing more underwater photography, I've been wanting to swim with new creatures. It's so exciting to me to encounter a new animal underwater in a three dimensional environment with the light constantly shifting and changing. This is a place where gravity does not constrict me, and photography is full of new challenges. It's a place that most people don't go, and never get to experience.
I had been traveling around the world for two years after university when I met a girl on Maui who told me she worked for the Pacific Whale Foundation. I got the idea in my head that I could swim with whales. I followed up, got a photography job there, and moved to Maui, only to find out that it is illegal and incredibly difficult to obtain a permit to swim with whales on Maui. So I ended up working on the boat and watching them breaching (jumping) and splashing.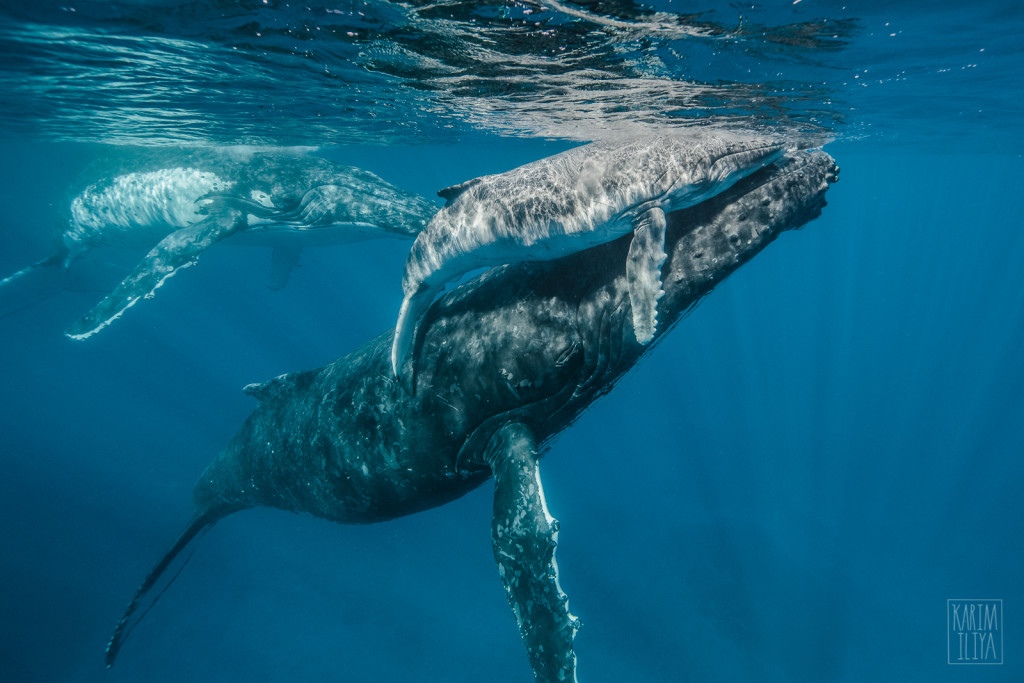 Than I met an epic Australian who told me of adventures in other parts of the world. He spoke of Tonga, and his mate, Darren Jew who swims with whales in Tonga. That same day, I met a man who gave a presentation about swimming with whales and he mentioned Darren Jew. A few weeks later I saw a video Canon made about Darren swimming with whales in Tonga. I had to do it. I could not hold back anymore. I contacted Darren.
I almost didn't go. The whole endeavor was incredibly expensive. But it kept coming back and I kept dreaming of the whales. So I pulled my savings, borrowed a large chunk of money from my family, and booked a trip to Tonga. Eight days in the water. I told myself it would be worth it.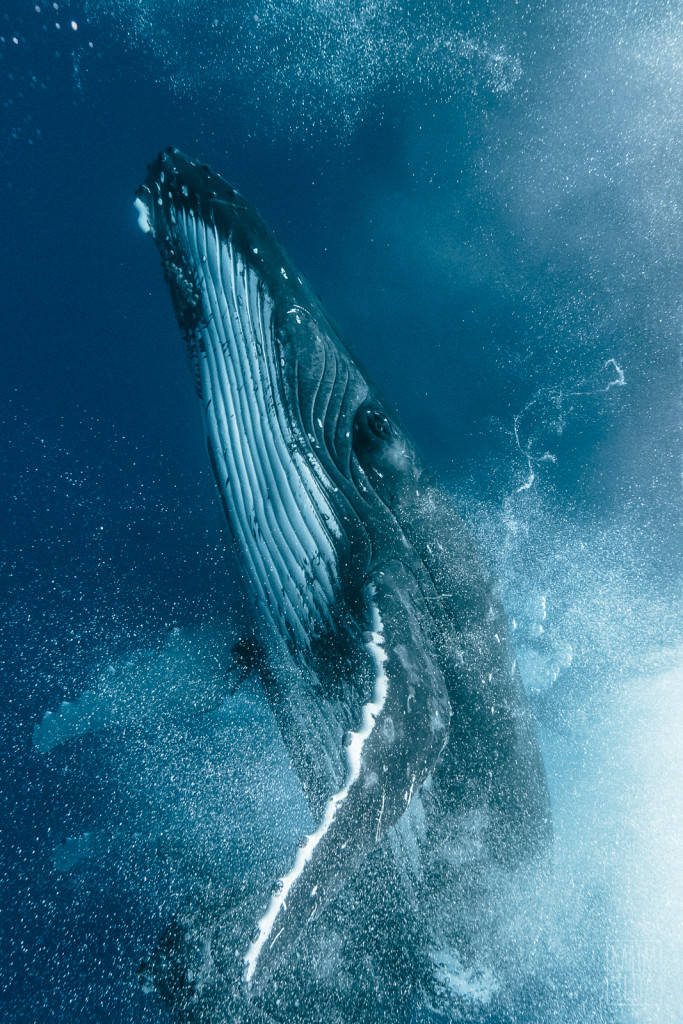 When I finally got into the water with the humpbacks, I was filled with emotions that I did not know how to express. Looking into a humpback whale's beautiful eye, I felt a strong connection and realized how unique and important these creatures are. We almost hunted these creatures to extinction. There are whales alive today that watched their companions get slaughtered by humans for the oil in their fat, yet while swimming with them, they are very gentle and kind. At one point, my two companions and I jumped in the water in the trajectory of a heat run, which is essentially a group of male humpbacks led by a female whale, battling for mating rights. The whales smash into each other, their tails whipping around and blowing bubbles to obscure their view of the female. Into the deep blue I swam, and four whales emerged from the distance. Suddenly two broke off and started smashing into each other, bus-sized animals violently colliding into each other. They turned and smashed, getting closer and closer to me. I forgot my need for air as they approached me, and I had a vision of being pulverized between two testosterone fueled animals – an unintended casualty of the need to procreate.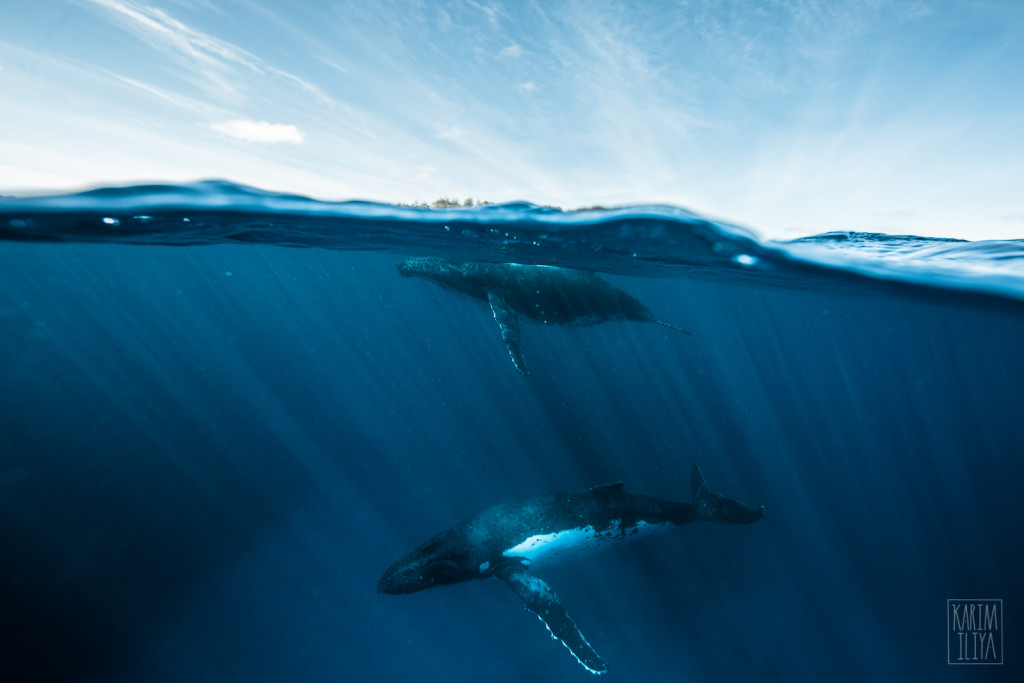 I stopped taking pictures as a five meter tail whipped past me, and I sat suspended in the water watching the chaos unfold around me. At the last moment, the whales split and went around me, to avoid crushing me – an insignificant little creature floating in the water. When I look back at the last few pictures I had taken, it is very clear that the whale that nearly smashed into me was looking at me. They were aware of my presence and made a conscious effort to go out of their way not to hurt me. To me, this was a powerful, humbling experience in which we humans can learn something from the gentle giants of the ocean.
I felt everything from humility, fear, love, amazement, and excitement when swimming with the humpbacks. Every interaction was so different. It's impossible to fully describe the feelings within me.  These feelings are translated into Maui photography.
To me it is extremely important to protect our marine ecosystems and the creatures that live with in them. I try to show intimate moments, interactions, and expressions in my photos, in order to make people realize that these gentle giants are not dangerous beasts and that we can not afford to lose them."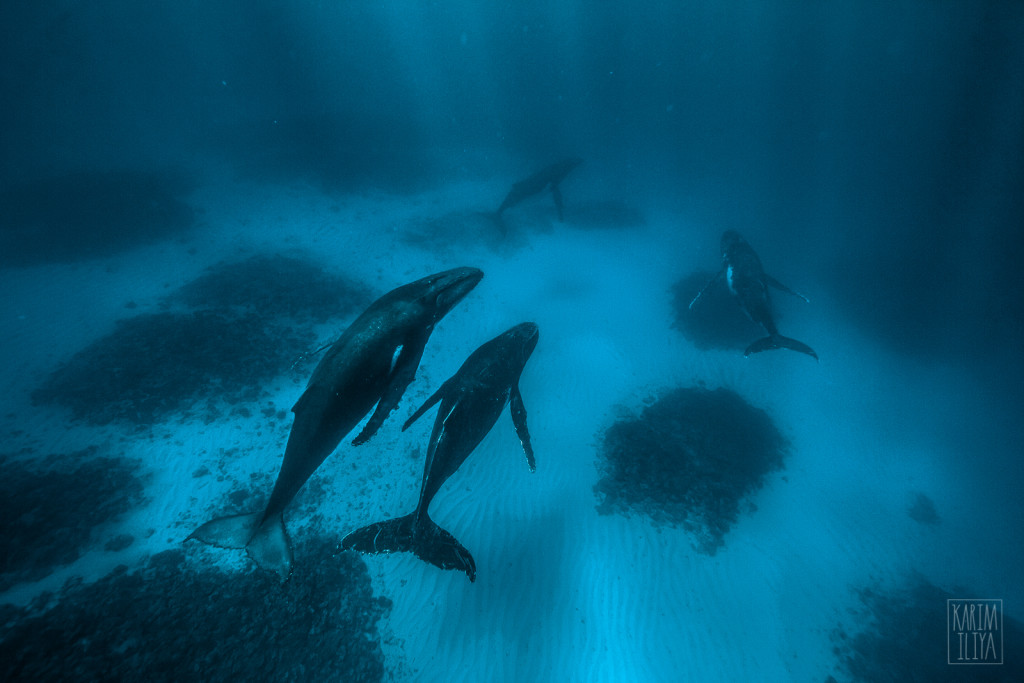 Karim's work can be bought through his website in various sizes and materials such as canvas and aluminum. In addition to his still photography, he films and edits aerial and underwater video. Karim Iliya Photography can provide a complete package according to your needs. For quotes and inquiries you can contact Karim at [email protected]
Visit Karims website for his work or to order prints
www.karimphotography.com
Follow Karim on Instagram
@Karimiliya
Watch his videos
www.vimeo.com/karimiliya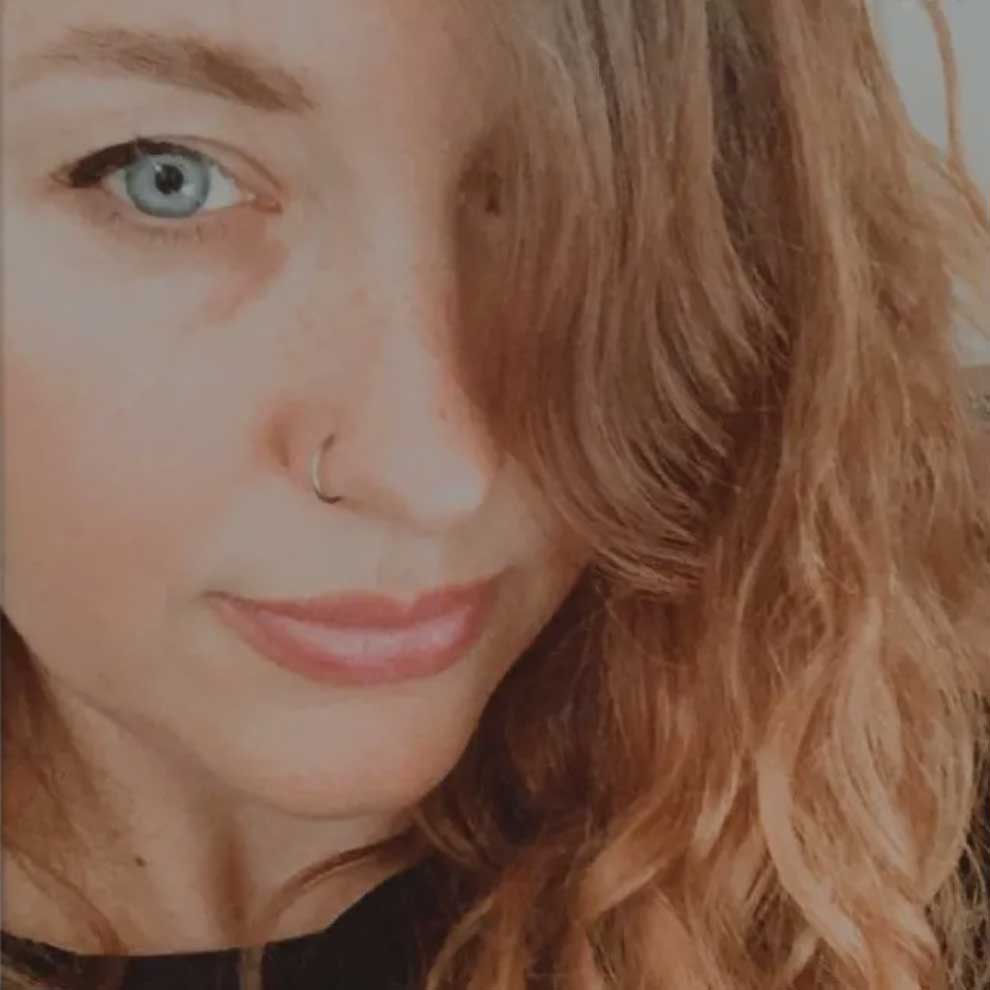 World Traveler, Digital Nomad, Small Business Enthusiast, and Lover of words!  Originally from Austin, Texas, I've lived on Maui for many years.  Currently in Los Angeles.