Lanai Snorkeling Review
We finally found peace while snorkeling!
It's no secret that Maui's most popular snorkeling spots have been getting more and more crowded in recent years. After all, snorkelers are drawn to Maui like Hana mosquitos are drawn to my bare skin— and it's getting harder to elude the swarm.
So, when I was invited on a snorkeling trip to Lanai— where the spinner dolphin numbers rival the island's visitor population— I seized the opportunity. Could a trip with Maui Adventure Cruises be the answer for those searching for snorkeling solitude?
Things looked promising as I drove past Maalaea Harbor, where a trail of snorkel boats were already en-route to Molokini. Even in the early morning hours, I could tell it was going to be one of those magical Maui days. There wasn't a breath of wind, and the ocean was like a sheet of cobalt glass.
Maui Adventure Cruises
Arriving at Lahaina Harbor, I found Maui Adventure Cruises' ocean raft and joined the rest of the guests onboard. At 50 feet, the raft could easily hold at least a dozen more people, so I was surprised when the crew started casting off with just 30 people onboard. Another crowd evasion box checked.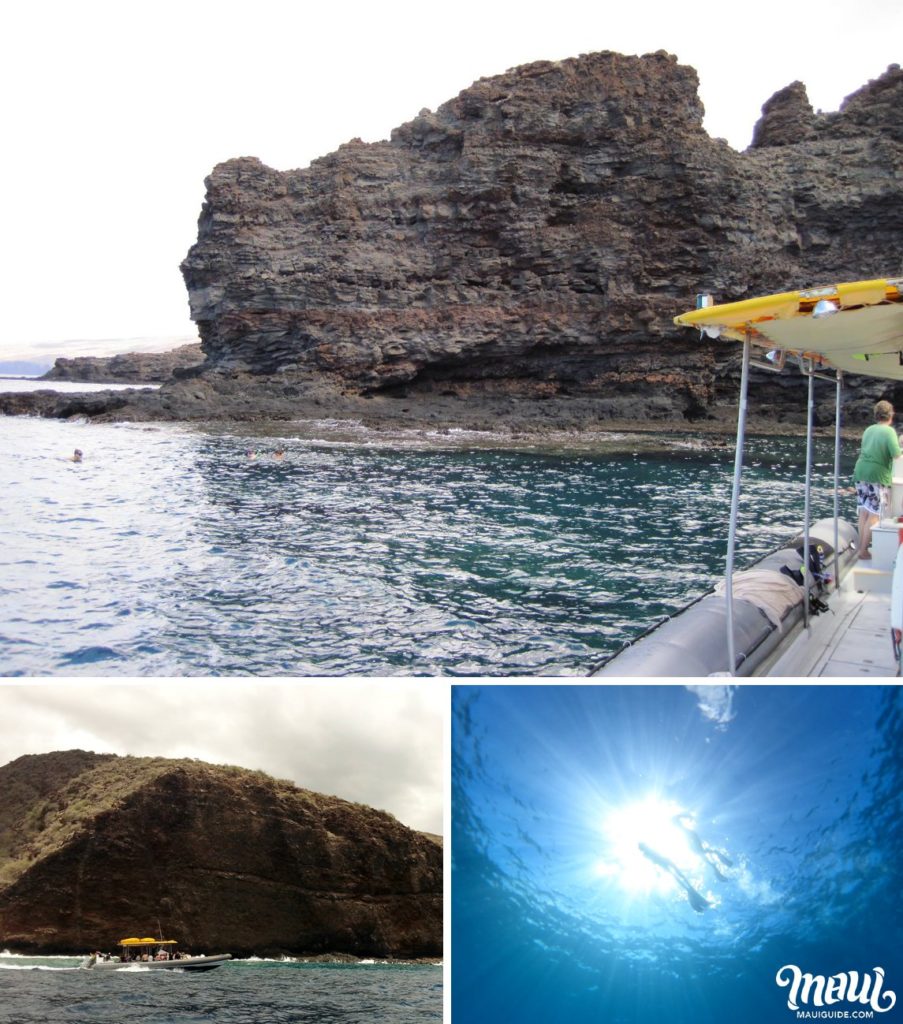 Soon we found ourselves in the middle of the Auau Channel, with Lanai's unspoiled coastline creeping closer. I sat up front as the raft blasted through the water. Despite our speed, it was an ultra-smooth ride— not what you would expect from a raft. The captain wasn't kidding when he said the trip would be a "Cadillac Ride."
Dolphins Ho!
Before I knew it, we had reached the coast. We were cruising along towering, sheer sea cliffs near Manele Harbor when someone on the port side spotted them: spinner dolphins. First there was one, then five, then there were upwards of thirty surrounding the boat. From my seat just above the ocean's surface, the dolphins were close enough to touch (no one did, for obvious reasons, but it was an unbelievable sight!). Then, just as quickly as they had arrived, they were gone. But the excitement the dolphins brought us continued to ripple across the boat for the rest of the trip.
Taking The Plunge
We pulled up to our first snorkeling spot, not far from where we spotted the dolphins. There wasn't another soul in sight. After getting outfitted with gear, I dove straight in to find a blanket of shimmering reef, schools of vibrant tangs, and visibility that seemed to extend for miles. I was soon joined by some of the beginner snorkelers in the group, who felt confident putting their new skill to the test after an informative snorkeling instruction from the crew.
Once we had seen enough, it was time to hit snorkel spot number two. This time, we stopped just off a secluded beach, where giant coral heads bloomed from the seafloor. We were lucky enough to have the space to ourselves again. While the dolphins never made another appearance, we did spot three giant sea turtles at our second stop. After we clambered back on board, we were treated to luxuries like a freshwater shower and a tasty deli lunch.
Sayonara, Lanai
To everyone's disappointment, the adventure was drawing to a close. The wind was picking up, so we hurried back to Lahaina Harbor— the Cadillac Ride still prevailing despite the breeze.
Snorkeling Nirvana Achieved
Overall, Maui Adventure Cruises delivers an unforgettable experience. I've been on several snorkel excursions, and Maui Adventure Cruises boasts some of the most friendly and knowledgeable staff members around. They really go above and beyond to show their guests a fun, safe time. And although I had never been on another raft tour, I have no doubt that Maui Adventure Cruises' vessel is the Cadillac of rafts.
What's more, Maui Adventure Cruises' Lanai Snorkel tour proves that popular spots aren't always better when it comes to snorkeling. With the lack of crowds and the chance of spinner dolphin appearances, Maui Adventure Cruises' Lanai excursion is complete snorkeling nirvana.

When wintertime rolls around, Maui Adventure Cruises will be my first choice for whale watches, thanks to the awesome crew and the comfortable ride.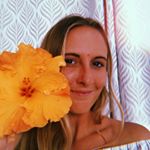 Born and raised on Maui, I have a deep love for language and writing. At present, I work as a content writer at Hawaii Web Group, where I have the opportunity to showcase my passion for storytelling. Being a part of Hawaiian culture, storytelling holds a special place, and I am thrilled to be able to share the tales of the amazing people, beautiful locations, and fascinating customs that make Maui such an incredible place to call home.