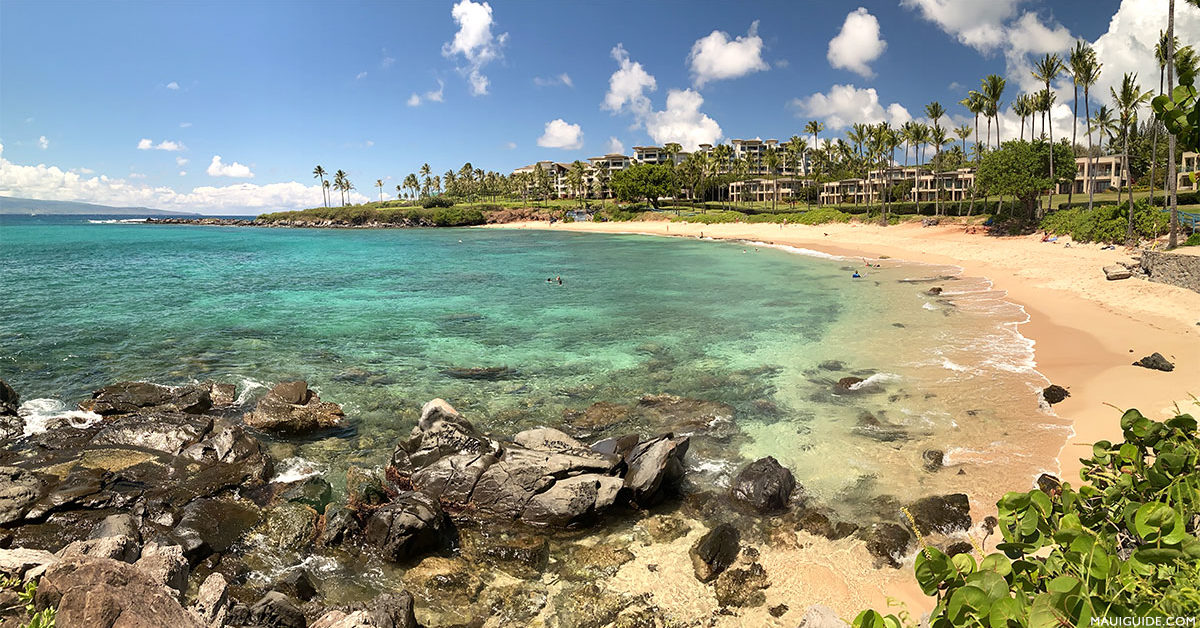 Kapalua has beautiful bays, perfect beaches, ritzy resorts, world-famous Kapalua Golf, high-end real estate, zipline courses, and views of the neighbor islands of Molokai and Lanai.  Here you'll find some of the best snorkeling, some great surf, and maybe even a pocket of beach to yourself (if you know where to look!) Please enjoy this information and the interactive Kapalua map.
Upper West Maui Beaches
Kapalua Bay
Kapalua Bay is one of many gorgeous little bays in this area. On the south side of the bay, you'll find Merriman's Restaurant. This beach is popular for weddings as well, and a lot of them like to do their reception at Merriman's. The beach here is beautiful, and the snorkeling around the points is really good, too.
Montage Kapalua Bay is an excellent accommodation option in Kapalua, occupying 24 acres of divine oceanfront land. Montage is a hit among families or travelers in large groups thanks to its spacious 1-4 bedroom accommodations with full kitchens and homey amenities. In addition to the high-end accommodation options, the resort's most celebrated attributes include the elegant Spa Montage, which sprawls over five acres, and the culinary gem, Cane & Canoe. Furthermore, between Montage's on-site The Sunset Luau at Kapalua Bay, stunning Cliff House venue, and proximity to Kapalua Bay, you can easily (and happily) spend your entire time on Maui hanging around Montage Kapalua Bay.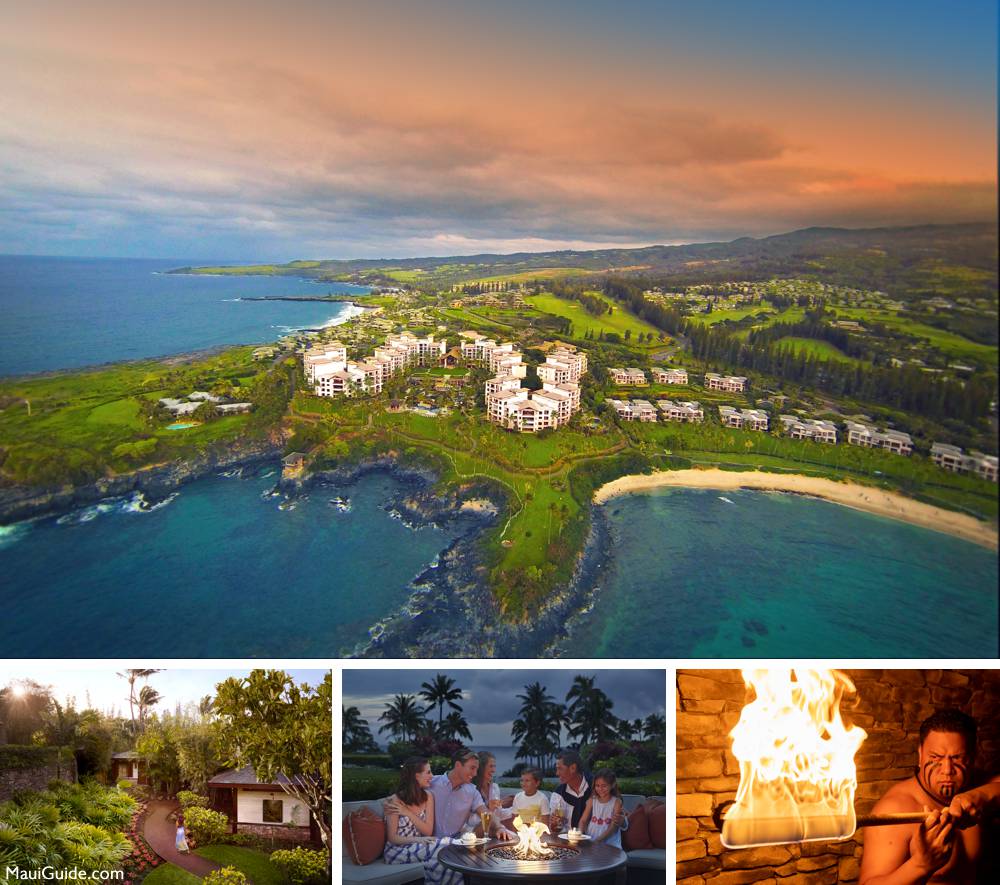 Napili Bay
Sometimes Napili Bay is a little busier with beach-goers, but it's also beautiful. If you go snorkeling here, be careful! If there are waves coming in, you can get put in a dangerous situation around the points. There's also a Monk Seal that uses this beach to rest. If you see it, please leave it alone.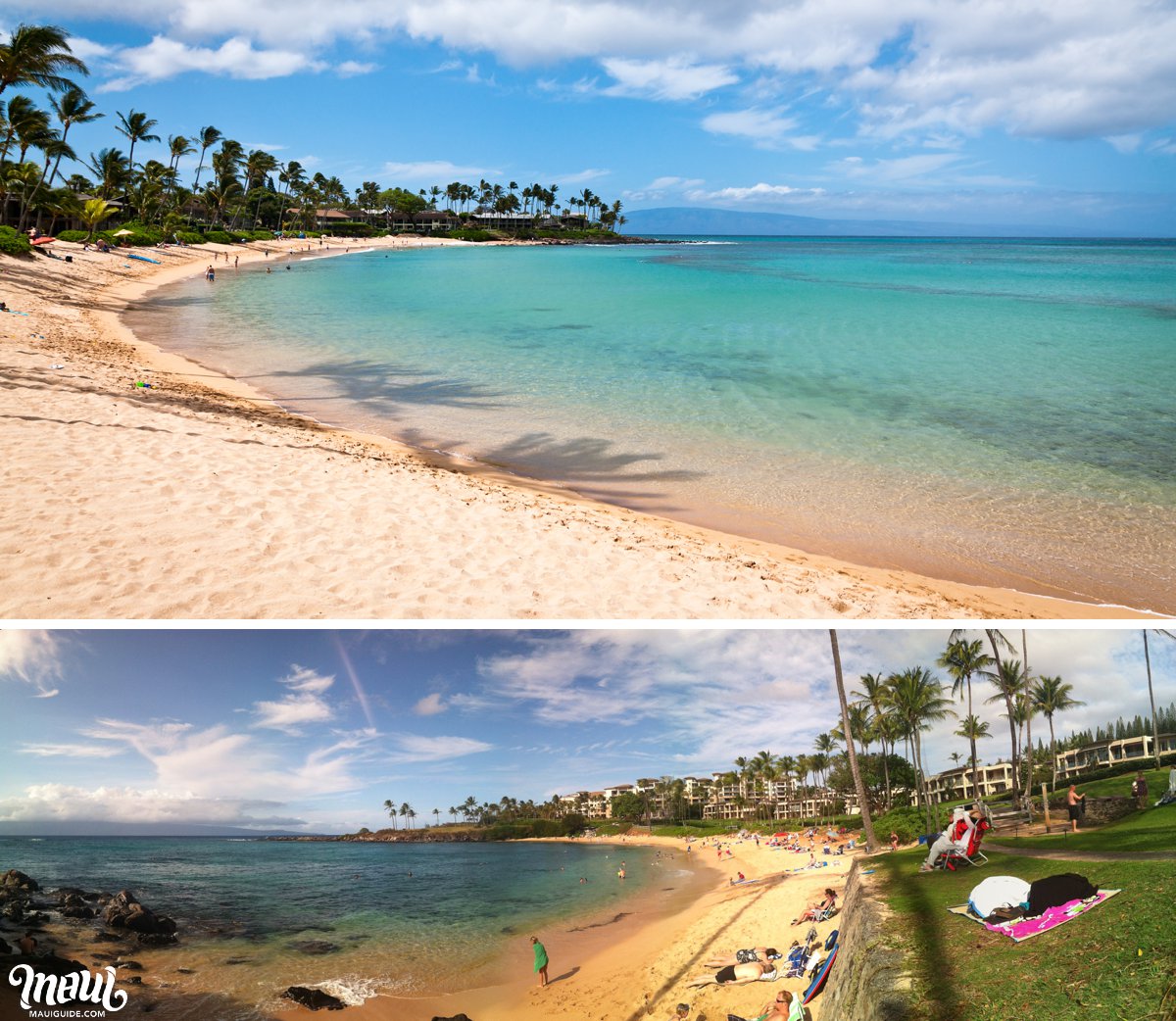 Oneloa Bay
Also known as Ironwoods, this beach is often uncrowded and is a popular spot for advanced surfers and bodyboarders. Beware:  the water can be rough and is not recommended for relaxed swimming or snorkeling, but it's a perfect place to enjoy a morning walk or sunset session.  The surf breaks quickly over a very shallow reef, so it's not a great spot to surf at either.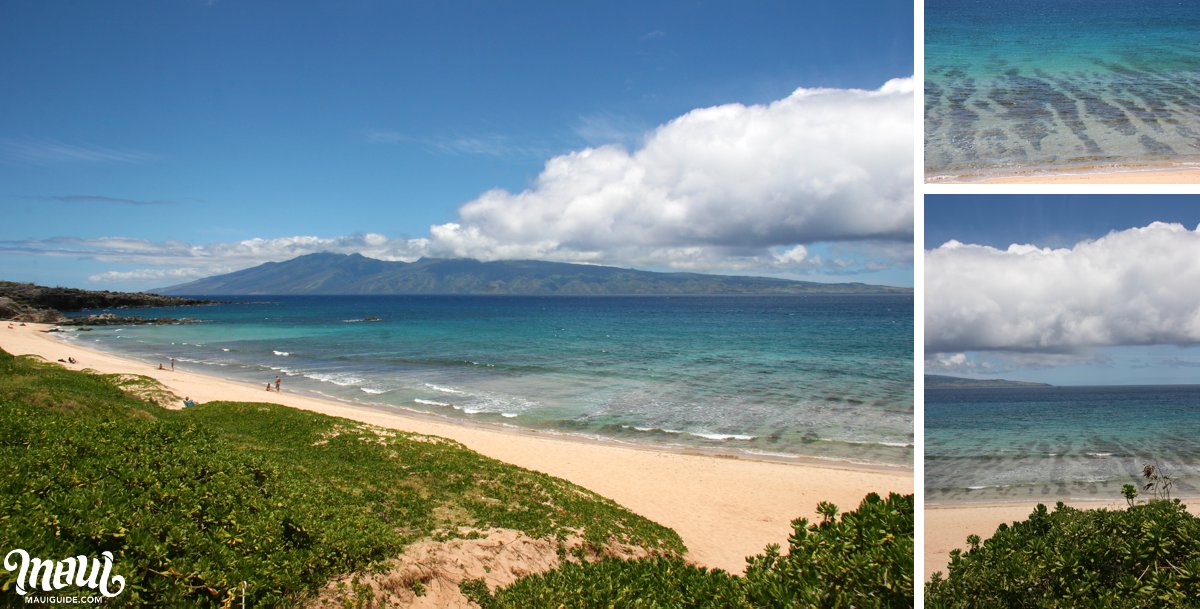 D.T. Fleming Beach 
Located in front of the Ritz Carlton Kapalua, this beach was named America's Best Beach in 2006. While beautiful, be aware of dangerous shorebreak and strong currents. Lifeguards are on duty, and public restrooms and picnic tables are available for use.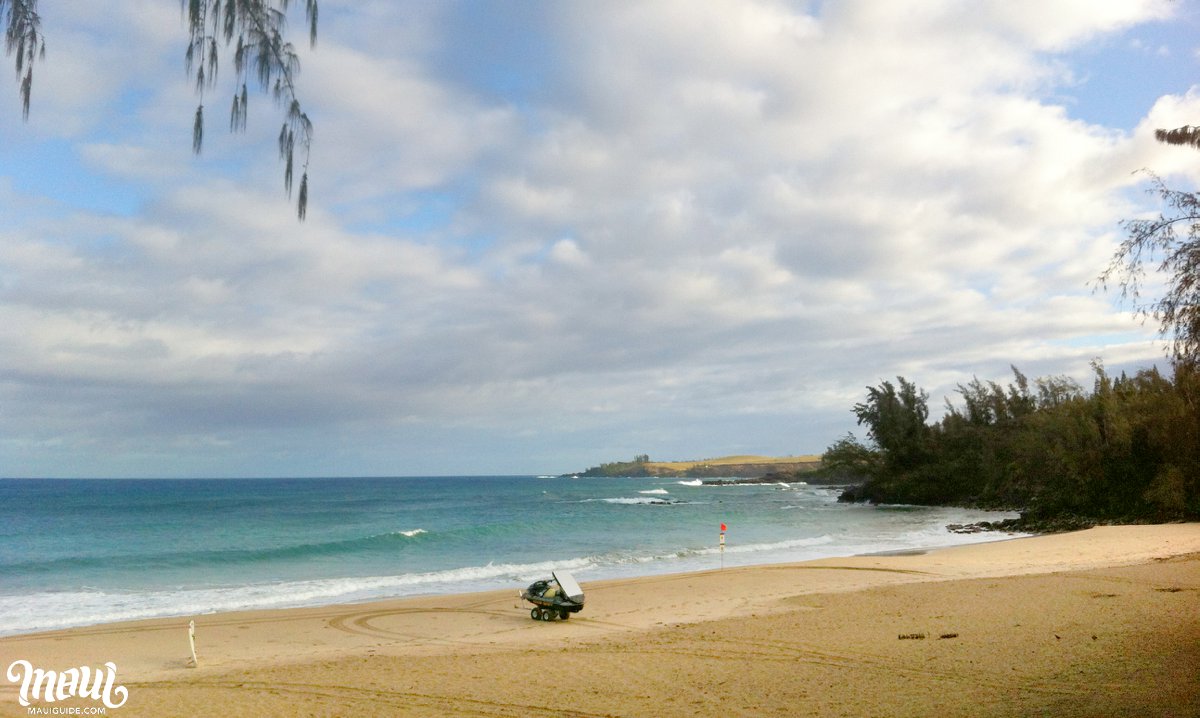 Honolua Bay
Honolua doesn't really have a beach.  You can climb down the cliff to a rocky, dangerous area where surfers enter, but it's not worth it.  One of the best waves in the world, Honolua Bay, has two things that work against it:
Fickle – This wave RARELY breaks due to island blocking.
Crowds – The wave is so good, no one ever falls, and it's so fickle that when it works, EVERYONE is out.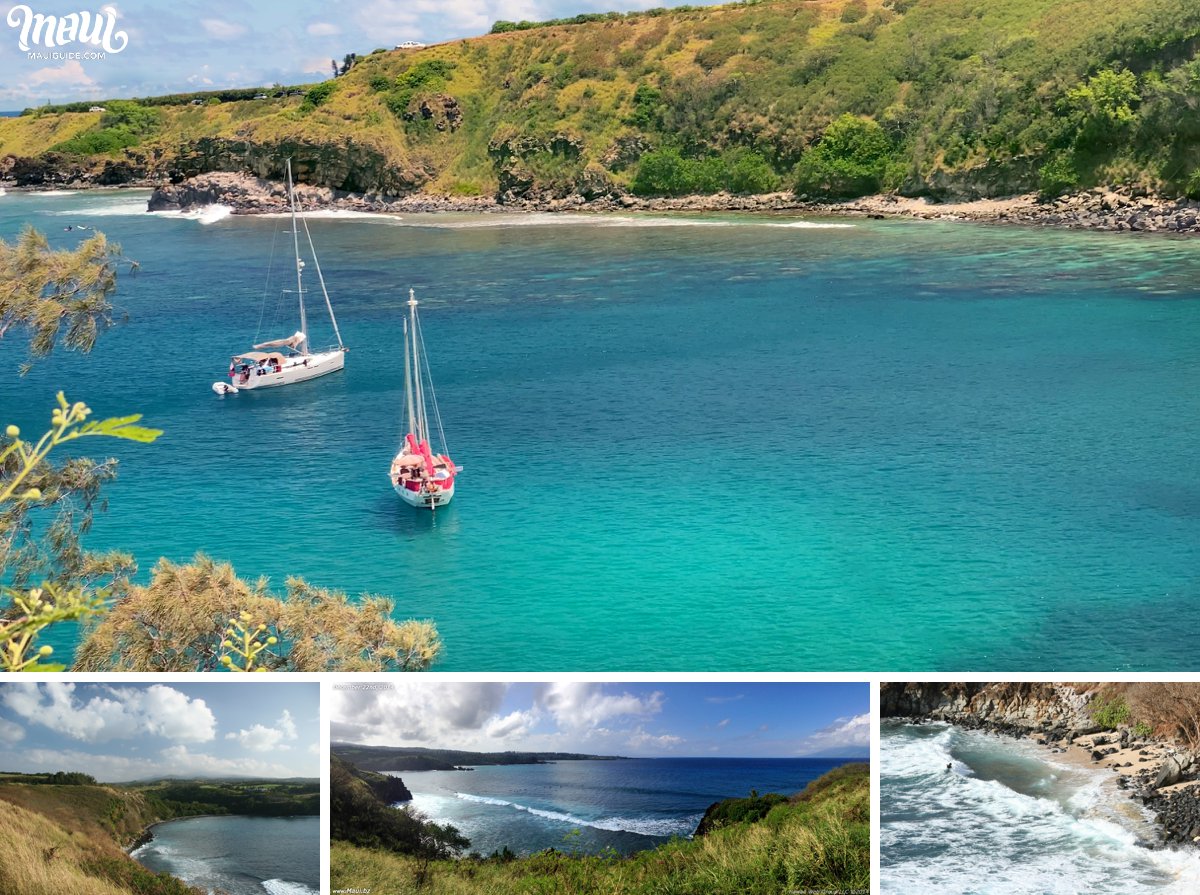 Honolua Bay is not far from Kapalua and is a good spot to watch surfing. If you drive on the dirt road to the first turn-around spot, you can park there and walk down the cliff a bit. Once you get a little lower, you'll find a great vantage point to watch the surfers from. Be careful about which path you take. Some of the paths go all the way down and are dangerous, even for goats. See more at Maui Surfing.
Kapalua Map