Hana Maui Resort (Formerly Travaasa) Review
My sister and I decided to drive the road to Hana, and ignored other's wise advice to leave early in the morning.  We found ourselves in the town of Hana (which doesn't deserve the title "town", as there's hardly anything there) and stopped at Hana Ranch Market to stock up before attempting to drive back.  The night was falling upon us rapidly and the woman behind the counter mentioned Hana Maui Resort (formerly Travaasa) as a possibility instead of risking our lives attempting that twisty drive in the dark.
UPDATE: Travaasa has been sold and is under new management by Hyatt.  The new name is Hana-Maui Resort.  
We drove over to the hotel to tempt our fate at getting a room for the night.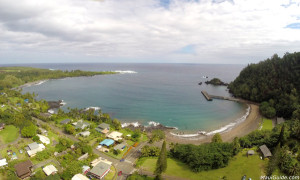 The front desk was friendly and accommodating, never making us feel like ill-prepared tourists for not making a reservation well in advance.  They offered us one of their Sea Cottages, which sounded like a perfect place to celebrate not driving at night!  We were taken by golf cart to a stunning cottage, glowing like a beacon of heaven in the ink-black night.  The glistening hardwood floors complemented the handsome furnishings and the place was decked out with organic linens and blankets to keep the chill from the mountain air at bay.
As this detour wasn't planned, we were ferociously hungry and happened upon a complimentary loaf of banana bread and snacks.  After gobbling those down, we found the mini-fridge stocked with water bottles (again, we were not well-prepared, but Hana Maui Resort made up for what we lacked!) and washed it all down before exploring our options.
We quickly dipped our weary bones in the perfectly heated hot tub, reveling in the natural beauty that surrounds the grounds of Hana Maui Resort.  After cleaning up in our breathtaking bathroom, we headed over to dinner and we once again accommodated in the kindest of fashions.  Maybe it was the elevation or the fact that we felt saved from a fearsome fate of driving in the dark, but that dinner was one of the most delicious and fresh-tasting meals!  Such attention to detail while making sure each guest is satiated and happy.
The next time we find ourselves in Maui, we will definitely make sure to get stuck at Hana Maui Resort again!  It made our vacation priceless!
By Jessica Manning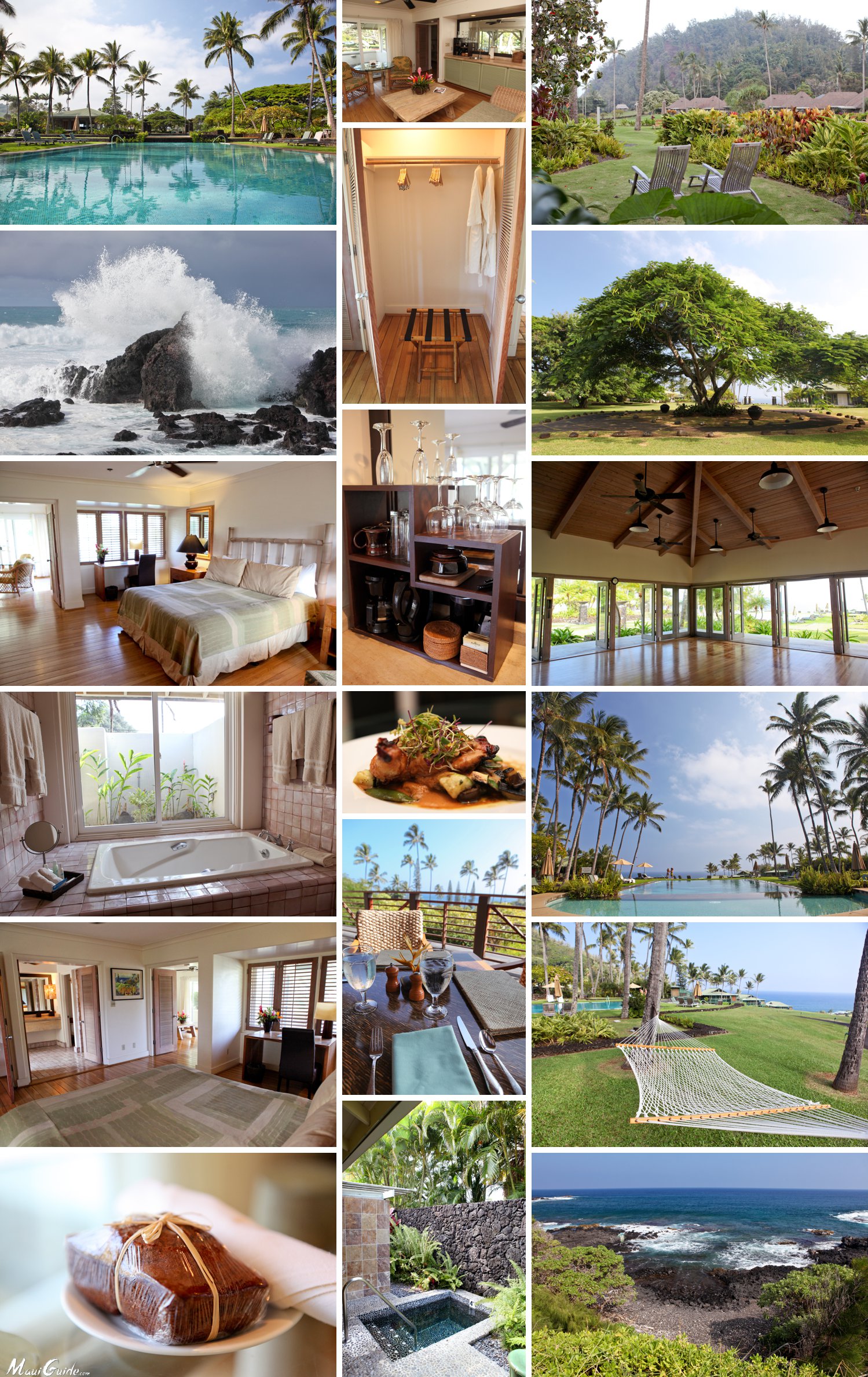 Travaasa Hana Experiential Hotel is now Hana-Maui Resort
5031 Hana Hwy.
Hana, HI 96713
808-400-1234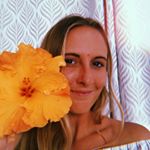 Born and raised on Maui, I have a deep love for language and writing. At present, I work as a content writer at Hawaii Web Group, where I have the opportunity to showcase my passion for storytelling. Being a part of Hawaiian culture, storytelling holds a special place, and I am thrilled to be able to share the tales of the amazing people, beautiful locations, and fascinating customs that make Maui such an incredible place to call home.