North Shore Lookout Review
It's rare when you come upon a Maui accommodation where the only reviews are beyond positive.  I think that can only come for small inventory properties where service and detail can be crafted in a custom way.  The owners of the North Shore Lookout have the luxury of designing a perfect experience every time.  Keep in mind, with only 5 rooms, this BnB books up way in advance.
Here are just a few recent reviews:
____________
WOW!  Words do not thoroughly explain how magical NorthShore Lookout is.  We have loved everything about our stay here with the exception of having to leave.  Your attention to detail, the focus bringing the beauty of nature to all living spaces and your hospitality were noticed and appreciated. 
We have been all over the Untied States and abroad a few times and this B&B has been our favorite.  This property is one of a kind.  We immediately felt at home and enjoyed some of the R&R we hear about in Hawaii. 
Breakfast was delicious, meeting other guests was really special and having our own space in Pele was perfect.  I can't wait to make our own home more nature centered.  We ventured around the entire island and here are some of our favorites:  Maui Fish Co. (Food Truck), best poke and fish tacos, Nike-Sushi, Kohola Brewery and Monkeypod for their Mai Tai.  Oh and Star Noodle. 
Some of our favorite must sees include White Rock Beach, sunset or rise on Mount Haleakala, Makena Beach, Ian Valley State Park, and of course the Road to Hana.  We went counterclockwise through Hana.  It beat crowds so it was well worth it to us.  Thank you again for everything.  Our experience was pure magic.  We are already talking about our next trip.
by  Kenna and Grant of Minneapolis
We returned to the Hawaiian Islands to celebrate Manfred's retirement and take in all the Aloha Spirit that we had fallen in love with 27 years ago when we lived and worked on Oahu for one year.  So glad we booked a four night stay here at Northshore Maui Lookout!  The Pele Suite is just beautiful and comfortable! 
The hosts Shannan and Josh are so welcoming and a joy to visit with.  They have a great knowledge of the island with lots of helpful recommendations for things to do and see.  The accommodations here at the B&B are spectacular.  Shannan and Josh are so talented they have put so much thought and hard work into every detail of this beautiful oasis.  Love the pool, hot tub in the evening, gazing up at the stars!  Wonderful memories we have made here.  Can't wait to return some day!  Mahalo to Shannon and Josh for an amazing experience! It was a pleasure, pure Maui magic!!
by  Jane and Manfred of Canada
North Shore Lookout Maui



121 Kahakapao Road
Makawao, HI 96768
(808) 868-1651
Maui County Permit #BBMP20170003 HI TAT #TA-174-391-0912-01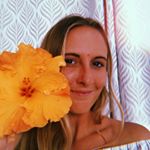 Born and raised on Maui, I have a deep love for language and writing. At present, I work as a content writer at Hawaii Web Group, where I have the opportunity to showcase my passion for storytelling. Being a part of Hawaiian culture, storytelling holds a special place, and I am thrilled to be able to share the tales of the amazing people, beautiful locations, and fascinating customs that make Maui such an incredible place to call home.