Ultimate Air Trampoline Park Review
Jump Up, Jump Up & Get Down at Maui's Trampoline Park
Whether you've spent one too many days in the sun and are looking for an activity that doesn't require additional SPF, the kids are anxious on a rainy afternoon, or you're simply looking for something different to do with friends that won't break the bank, Maui's newest indoor activity park is ideal for a variety of situations, ages and interests.
A newcomer to Maui's land activities, Ultimate Air Trampoline Park is a welcome addition to historic Wailuku Town. Located in a convenient, central Maui location, we recently visited this 25,000 square foot indoor park with the family to experience it for ourselves.
Verdict? It's a blast.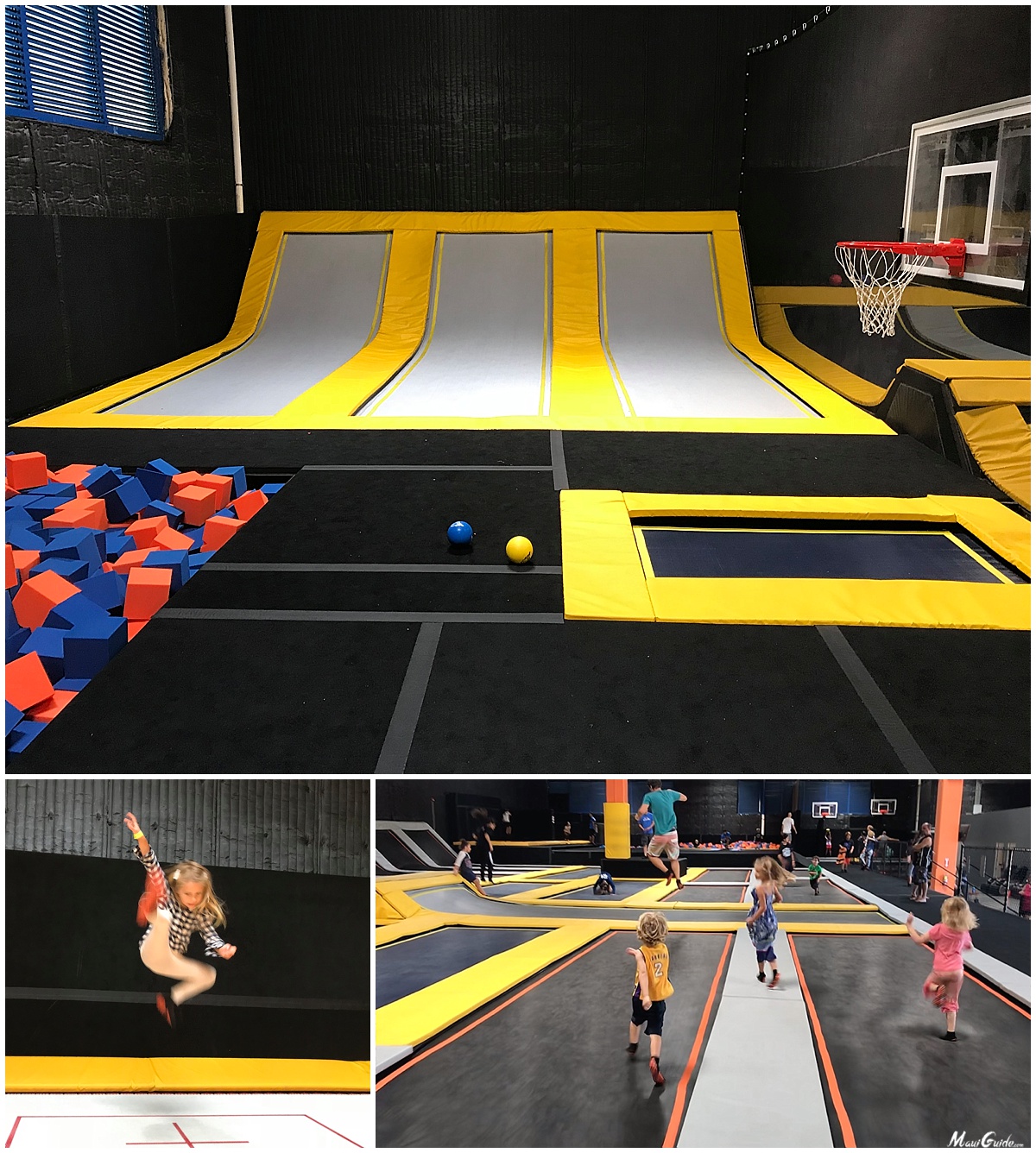 Activities & Attractions
Open to guests of all sizes, ages and physical abilities, Ultimate Air Trampoline Park offers the following activities and attractions:
Trampoline Park
Foam Pit
Basketball Hoops
Dodgeball
Games
Birthday Party Packages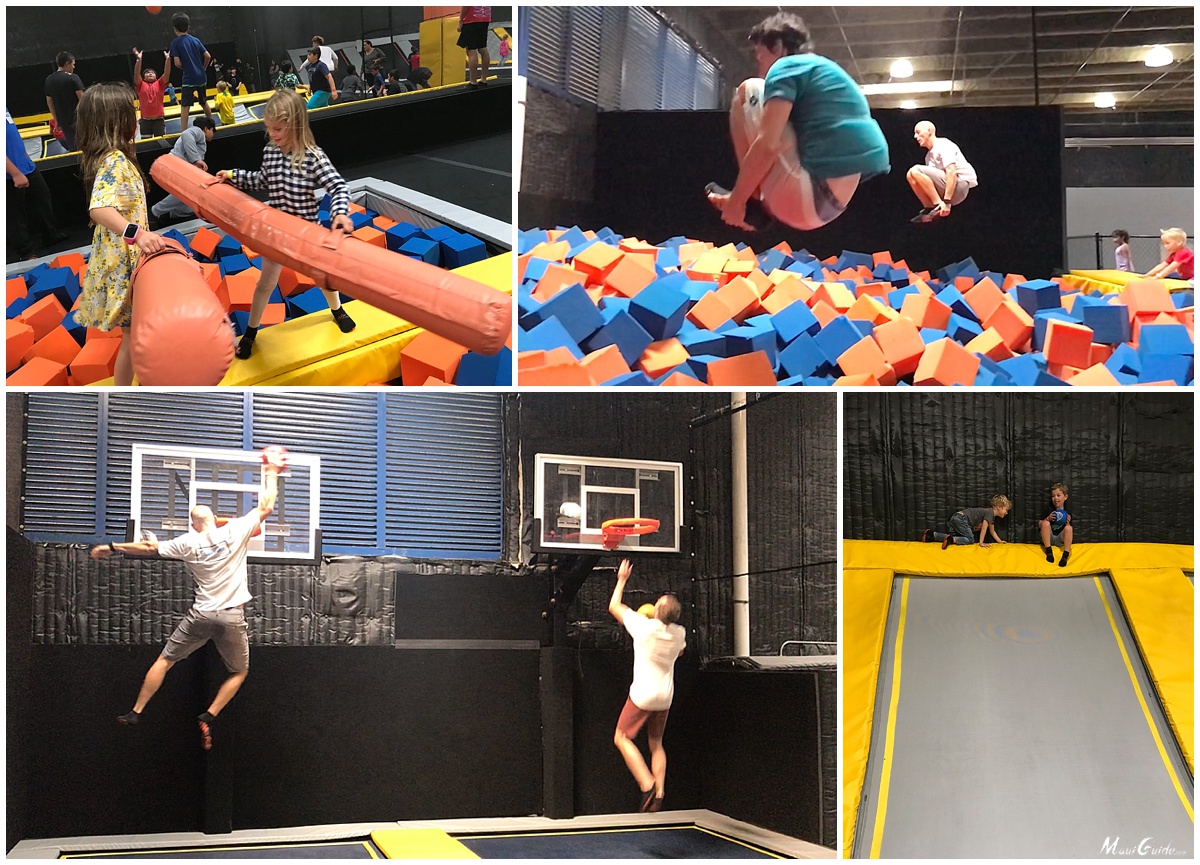 To ensure the safety of all guests – including any unwanted airborne collisions – jumpers are separated into zones based on their size and/or age. In addition, guests are required to follow any rules and regulations stated by employees.
During our visit, we weren't sure who ended up having more fun on the trampolines, the adults or kids! Having spent the last couple of decades without proper trampoline practice, it was quite the workout while also being absolutely hilarious and a total thrill.
The foam pit is ideal for practicing your jumps and improving your balance, while the basketball hoops and trampolines provide plenty of room to work on your vertical skills.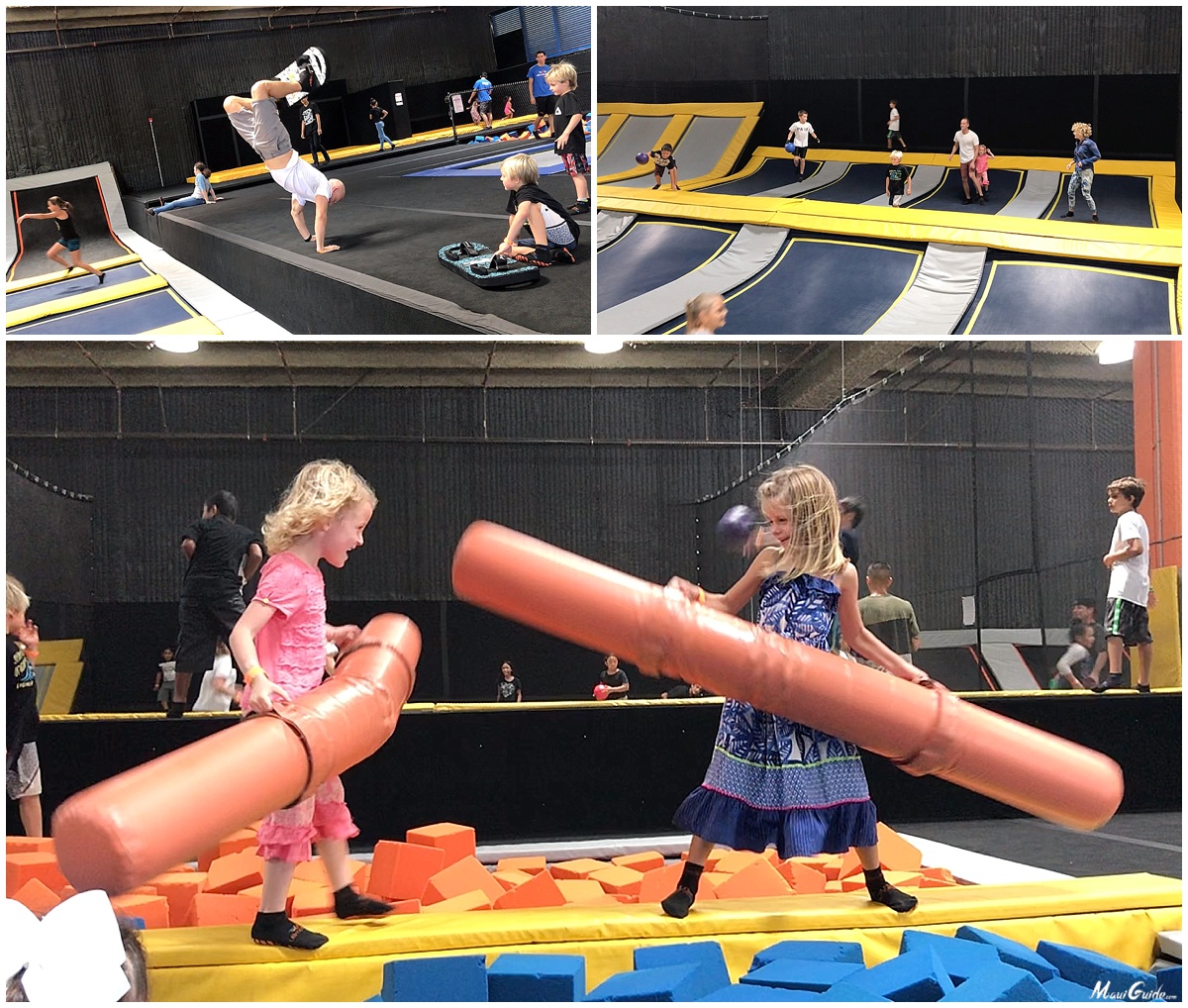 Before You Go
While they do accept walk-ins, we recommend making booking your spot online before you arrive to guarantee your jumping time, as capacity limits are enforced to ensure plenty of room for you and your fellow jumpers. Jump Passes are available for 1, 2 and 3 hour increments, or you can choose an unlimited day jump pass for $25. Kama'aina pricing is even available for those with a local ID!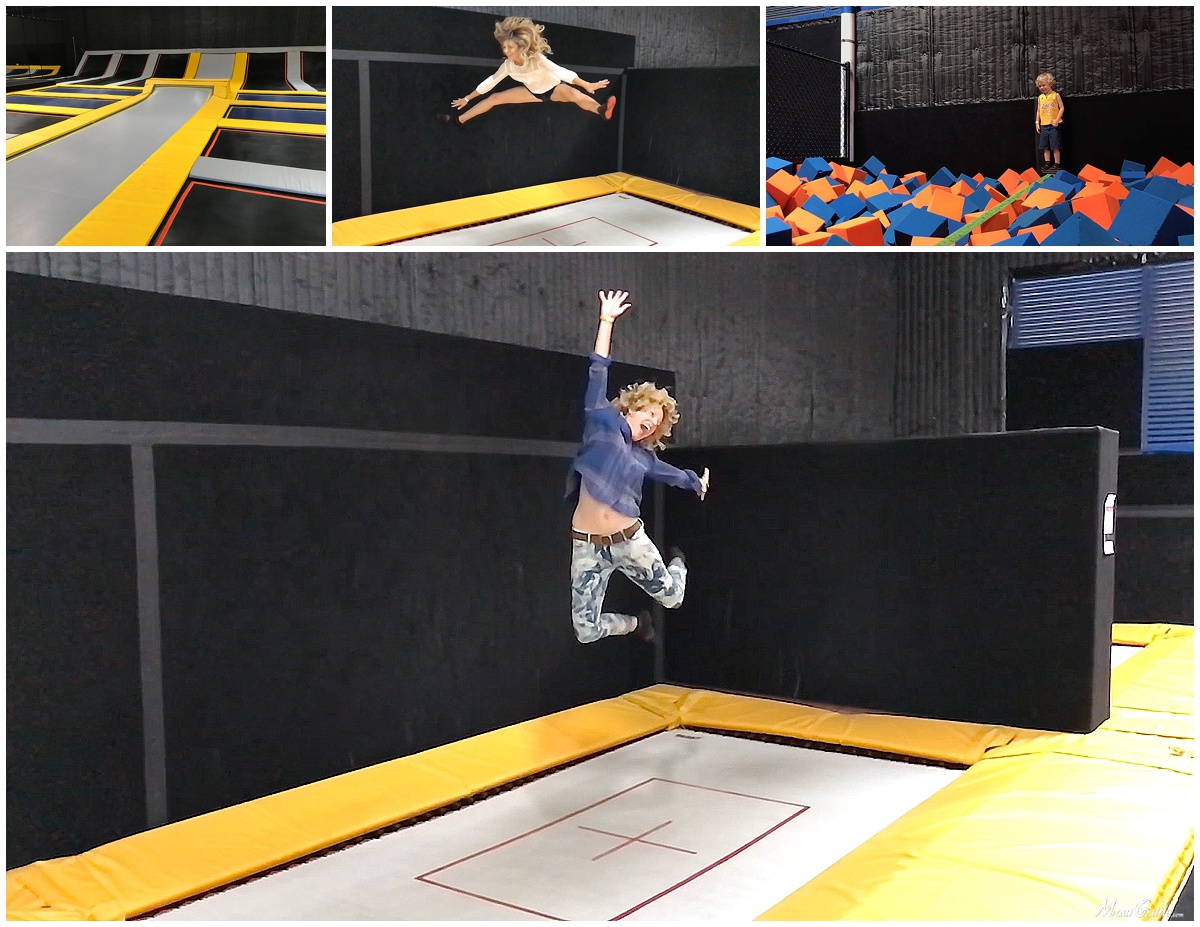 Though you don't need to bring any special shoes or clothing items to jump, guests are required to purchase a $2 pair of Ultimate Air Socks to wear before entering the trampoline area.
To save even more time, fill out the Ultimate Air Waiver online before you arrive, available to show through email verification. For participants under 18, a parent or guardian must fill out a waiver on your behalf, though they do not have to be present during your visit. Waivers will remain valid for one year for those who plan to visit multiple times.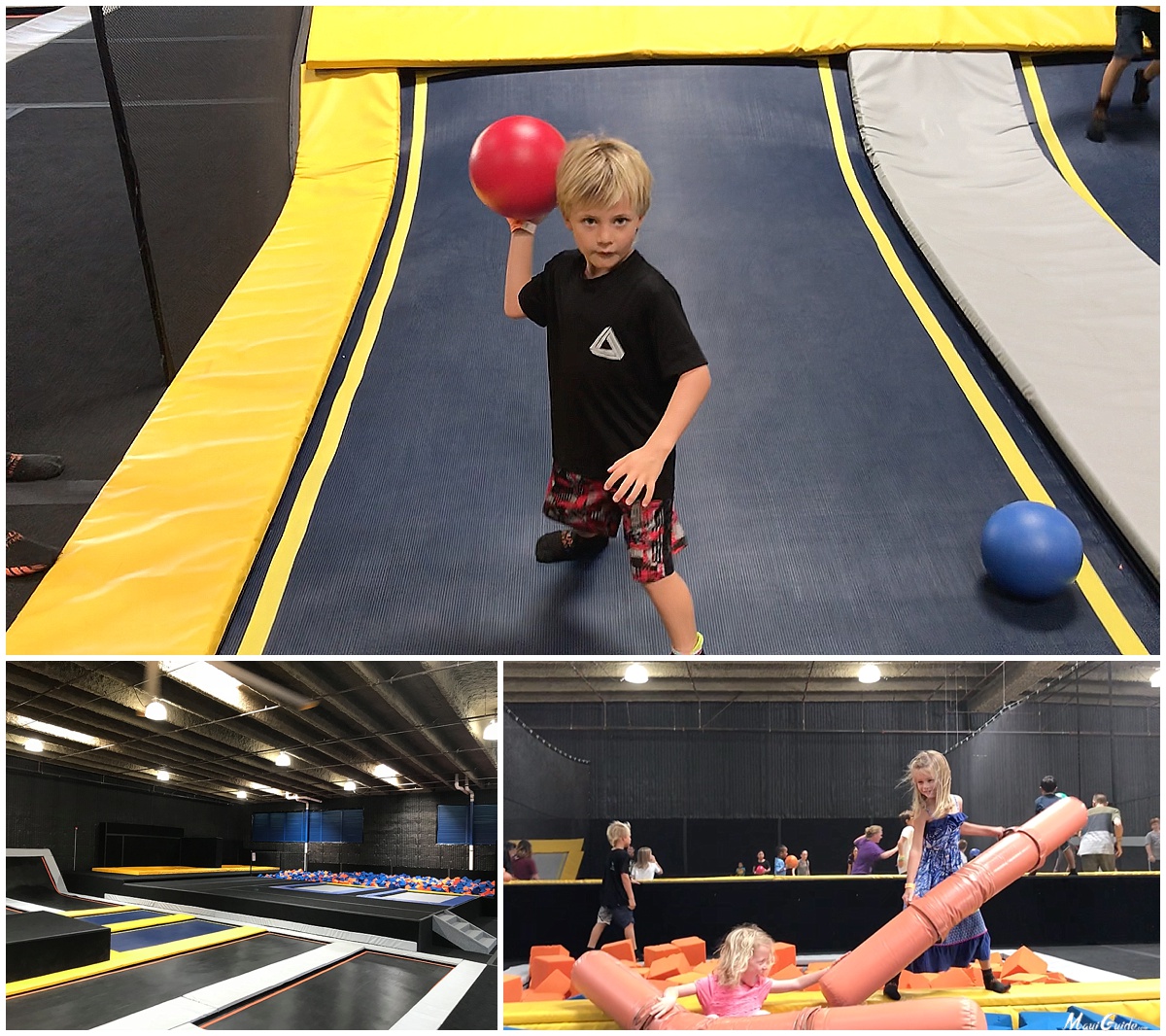 Open Jump hours are as follows:
Sunday: 1pm – 8pm
Monday – Thursday: 2pm – 8pm
Friday: 2pm – 10pm
Saturday: 10am – 10pm
Our check-in process was extremely simple and quick, and the staff were welcoming, attentive and helpful in explaining the rules, regulations and amenities of the massive indoor park.
Guests planning their visit should also keep an eye on their social media pages, as they often offer special events and discounts throughout the month.
We can't wait to come back soon, and we hope to see you out there getting your jump on!
For more information or to reserve your spot, visit Ultimate Air Trampoline Park or call 808.214.JUMP. We hope you have as much fun as we did at this new Maui hotspot, and we can't wait to make this a regular occurrence!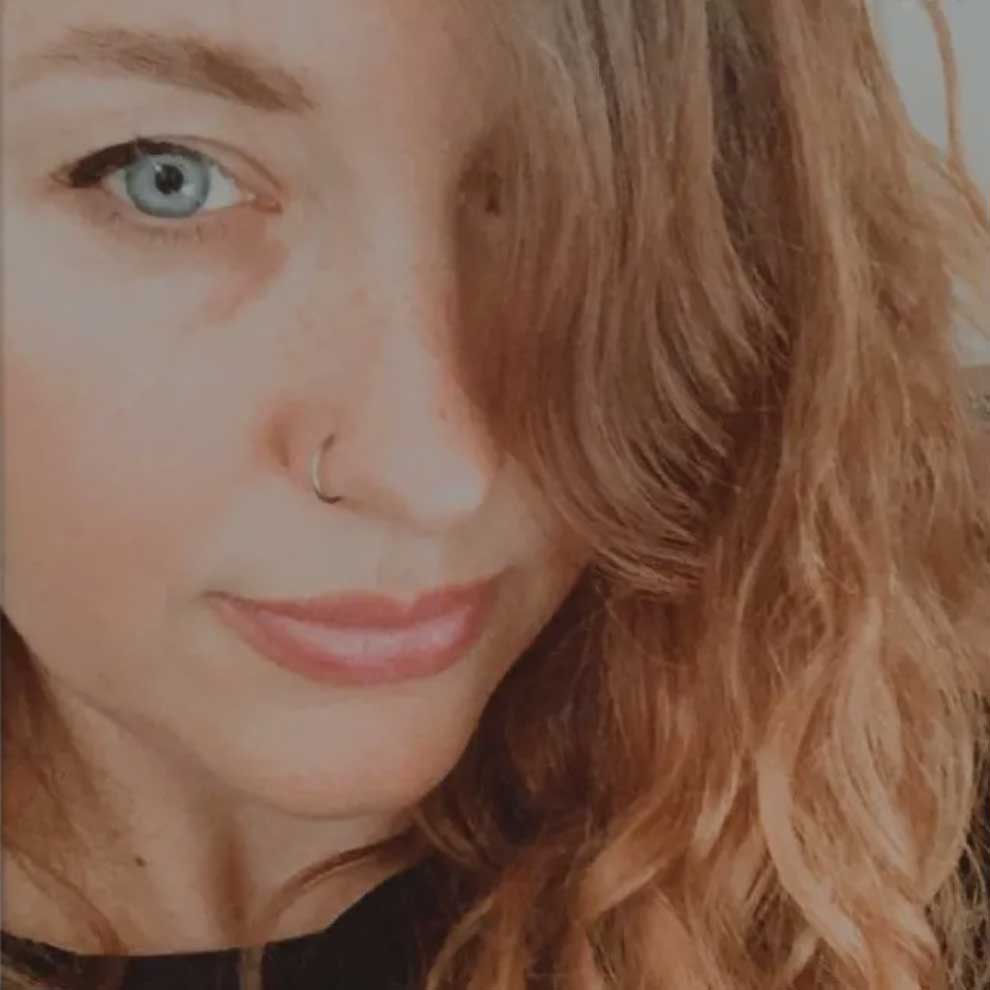 World Traveler, Digital Nomad, Small Business Enthusiast, and Lover of words!  Originally from Austin, Texas, I've lived on Maui for many years.  Currently in Los Angeles.