Bike Maui Sunrise Special Tour Review
Take on Haleakala Volcano by Bike
While we're generally a fan of mountain biking through most scenic landscapes, the chance to experience a downhill bike ride along the slopes of the largest dormant volcano in the world – here's lookin' at you, Haleakala – is an opportunity we just couldn't pass up.
Although there are plenty of adventurous activities to choose from on Maui – surfing, kayaking, paragliding, hiking, you name it – Haleakala holds a special place in our hearts, especially during sunrise and sunset, when the colors of the sky are at their most intense and remarkable.
Enter Bike Maui, who thoughtfully offer a variety of self-guided downhill bike tours for travelers like ourselves, who often prefer to explore paradise at our own pace. Wanting to start our experience off strong, we opted for their ultra-early morning tour option, Sunrise Special.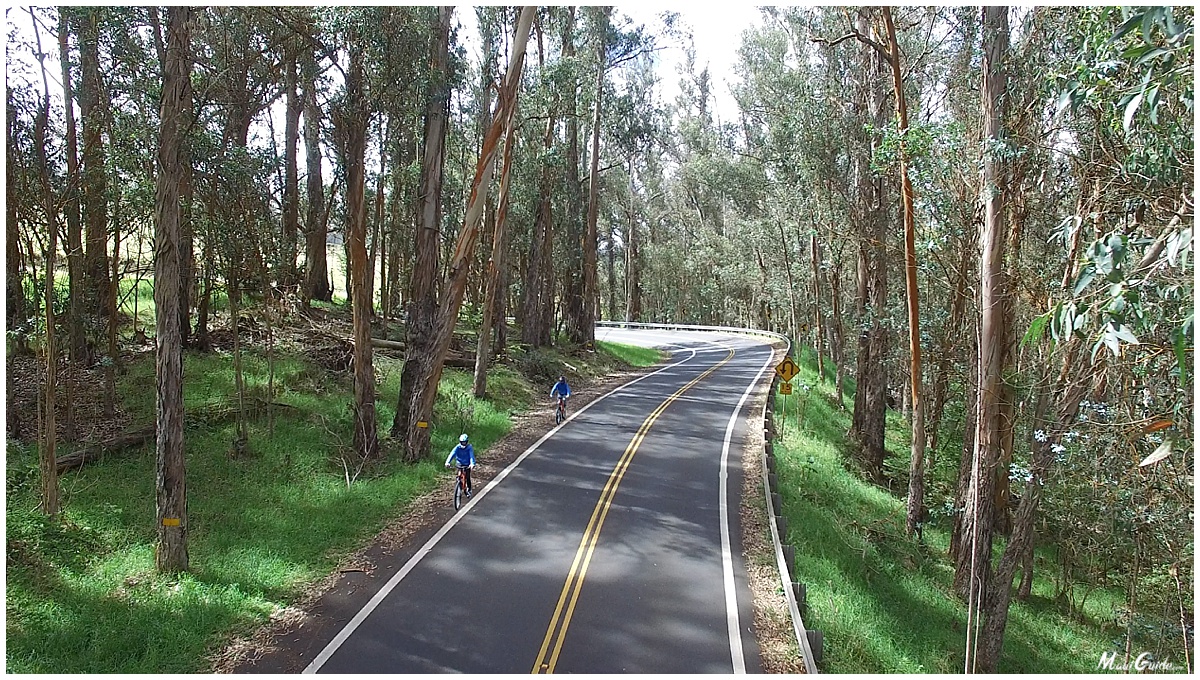 Tour Check-In
Not one typically for setting my alarm clock any earlier than 6am, the 3am check-in tour time was a daunting concept that ultimately paid off. After a dark drive to the north shore town of Haiku, our group loaded up into the van for a guided trip up the slopes of Haleakala, headed straight for the 10,023 foot summit of the volcano.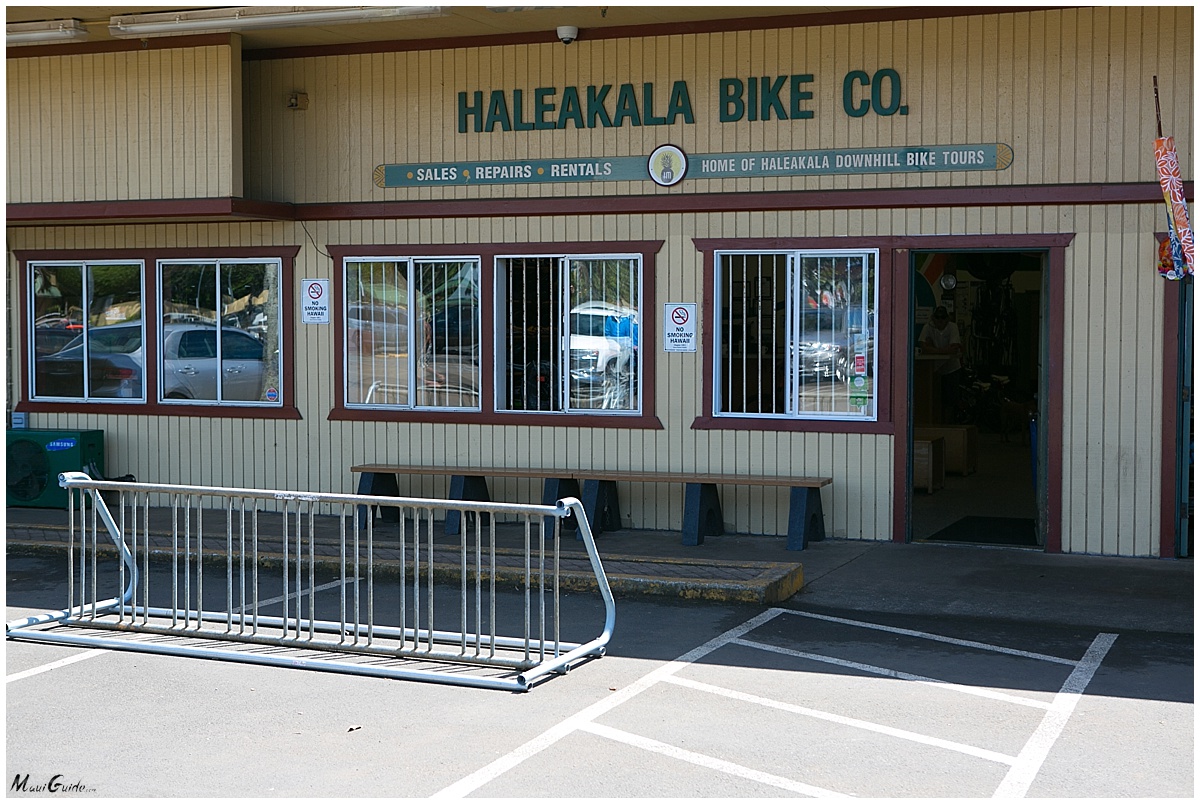 Sunrise at the Top
The payoff of such an early morning? Sunrise at the summit! Trust us when we say you have to see it to appreciate it fully. From the entrance of Haleakala National Park at 6,500 feet, you'll keep traveling up past the desert-like landscape of Haleakala to reach the summit in time to appreciate the stunning views, colors and scenery for yourself.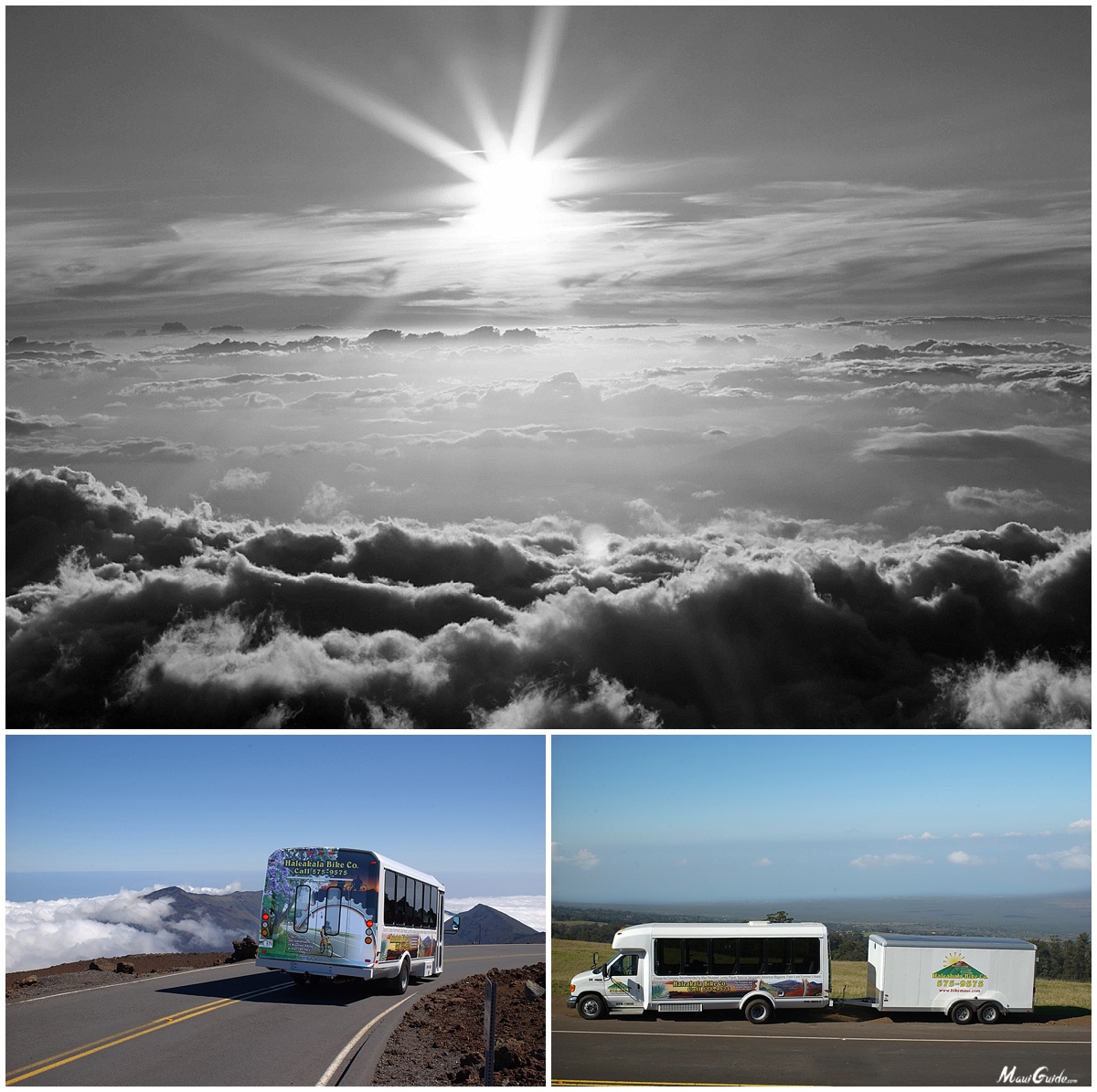 Self-Guided Downhill Biking
After sunrise, you'll hop back in the van for a brief ride back down the slopes to 6,500 feet, the starting point for the 23-mile bike ride leading you back to your original starting point in Haiku. Not one for particularly intense (see: terrifying) adventures, I was thrilled to learn that while yes, the bike ride would be all downhill – you're welcome, muscles – it also has an average grade of only 5%, making it extremely doable for any experienced biker.
Although there are some terrific guided biking tours of Haleakala, we wanted to make the most of our day by stopping in several of Upcountry Maui's coolest areas to explore further, taking our sweet time in making it back to Haiku to enjoy all the beauty along the way. From the intriguing local glassblowing studios and art galleries of Makawao Town, Maui's cowboy hangout, to the stunning green hills of Kula and surfer-inspired hangs of Paia Town, there are plenty of reasons to explore this often-overlooked area of Maui further on your next trip to The Valley Isle.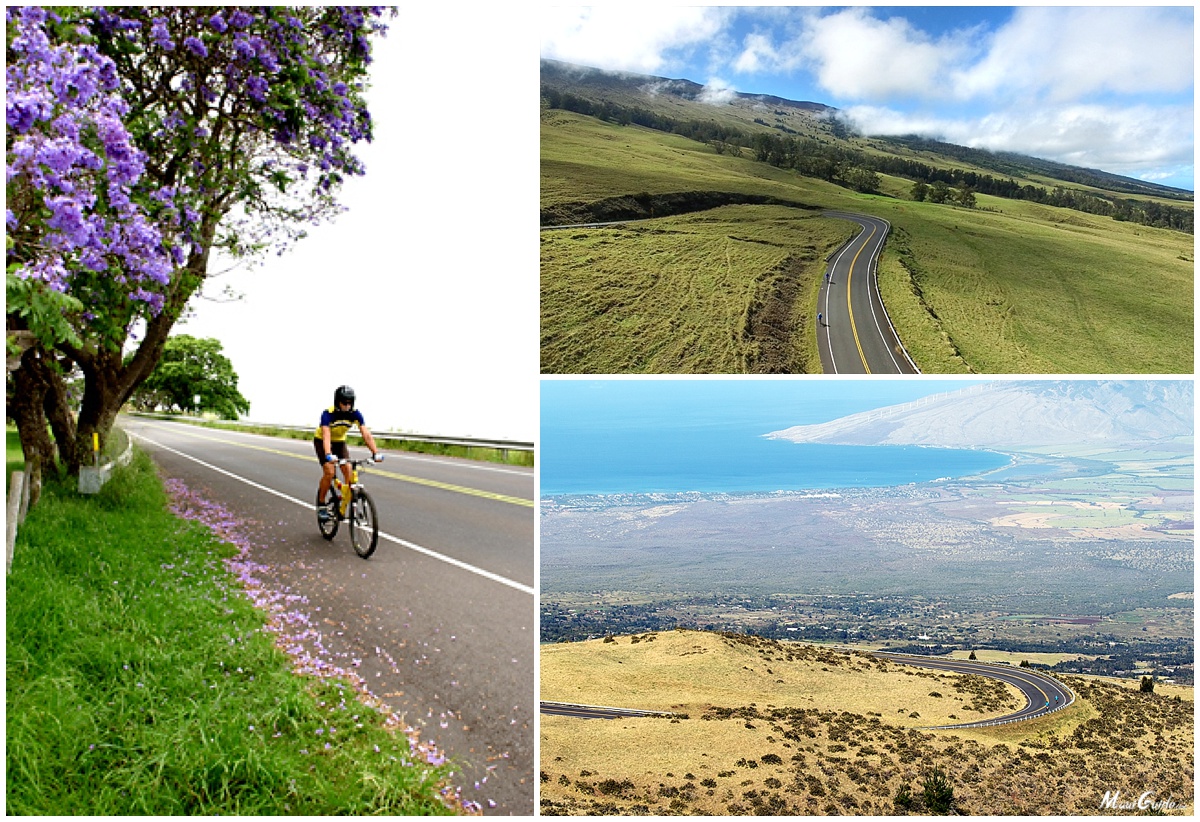 I'm thrilled to report that all of our gear, which consisted of KONA mountain bikes specially designed with hydraulic disc brakes, as well as Bell helmets, Helly Hansen rain gear and DAKINE backpacks, were in top notch condition and made for a stress-free, safe experience.
While 23 miles may sound like a lot, it actually went by smoothly with all of our stops along the way, which included a pitstop for coffee and breakfast, some boutique shop browsing, people watching, and several photo ops we couldn't help but stop and appreciate along the way.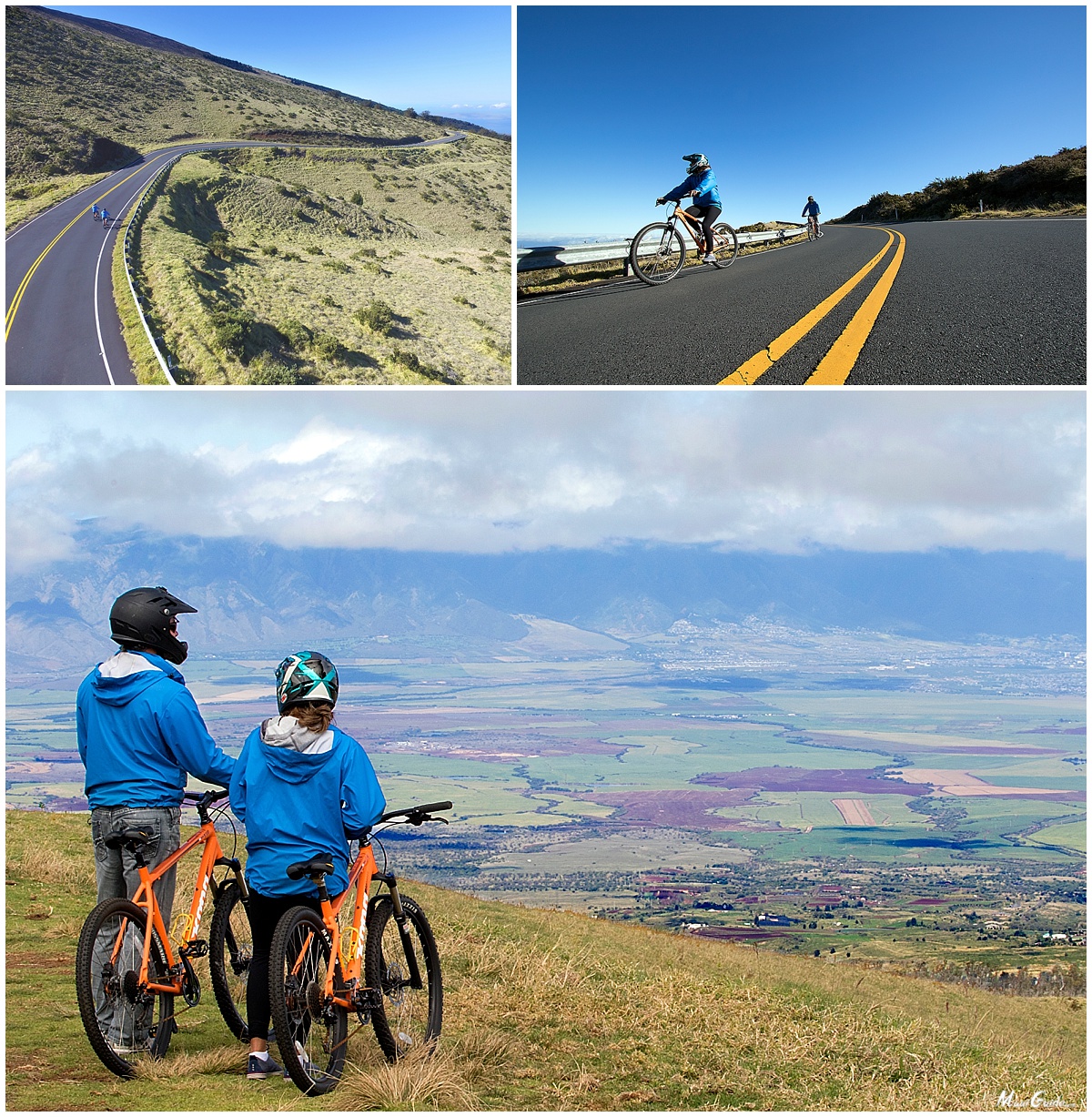 Tour Preparation
As Alexander Bell once said, "before anything else, preparation is the key to success." We happen to think that applies to self-guided tours as well, and while yes, Bike Maui equips you with everything you need for a successful bike ride, it doesn't hurt to hold up your end of the bargain by doing a little pre-tour preparation on your own.
We recommend wearing and bringing the following for the Sunrise Special Tour:
Closed-toe shoes
Layers of clothing (temperatures are regularly in the 30s and 40s at the summit)
Jacket or sweatshirt
Jeans or sweatpants
Hat or knit beanie
Sunglasses
Sunscreen
Day bag or small backpack
Small snacks
Water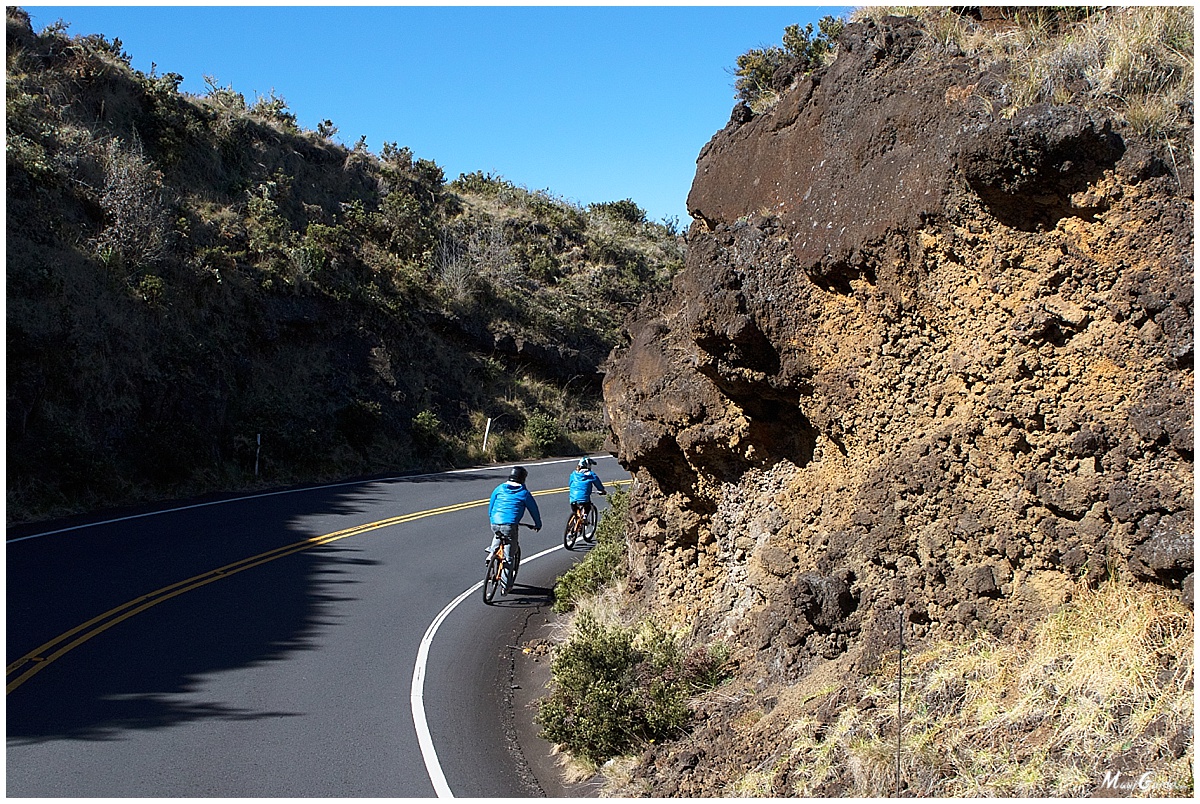 Even better, you can score a sweet deal by booking your tour online more than 72 hours in advance, and choose to add a pick-up and drop-off service from your hotel or cruise ship for an additional $25 per person. Guides are available prior to your bike trip to offer their suggestions, tips and safety instructions, and their fleet of lightweight bikes made for an overall exhilarating, secure experience.
It's required that guests have recent bike riding experience, be at least 12 years of age and over 4'10" tall, weigh less than 270 pounds, and be physically capable of enduring the bike ride. Ensure you're not currently taking any medication that may cause drowsiness, and don't forget to wear proper footwear.
Call Bike Maui at (808) 575-9575 for more information or booking enquiries, and don't forget to document your tour experience along the way! Mahalo to our excellent guides, and we can't wait to return for more. A hui hou…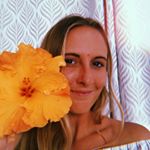 Born and raised on Maui, I have a deep love for language and writing. At present, I work as a content writer at Hawaii Web Group, where I have the opportunity to showcase my passion for storytelling. Being a part of Hawaiian culture, storytelling holds a special place, and I am thrilled to be able to share the tales of the amazing people, beautiful locations, and fascinating customs that make Maui such an incredible place to call home.