Greg Hoxsie is one of the few Maui photographers that have been shooting professionally on Maui for over 20 years. His experience with the quickly changing light of Maui's many diverse landscapes is easily seen in each photograph.
Medium: Photography & Videography
Business & Passion: It's evident in his work just how much Greg loves to shoot photos. His portfolio includes: fashion, commercial, real estate, weddings, portraits, landscape, events, and every other kind of photography needed on the island of Maui.
Migration to Maui:
From the beach town of Santa Cruz, California.
Focus:
Greg's focus is on portrait and wedding photography and videography. He now heads a team of talented photographers becoming the go-to-place for photography of all kinds.
Wedding Planning:
After many years of shooting beach weddings, Greg has become very familiar with all the best wedding vendors on Maui. With his experience, and the help of a few other organized local planners, he also helps brides plan their weddings. If you're going to ask anyone to help you with a Maui beach wedding, Greg is the 1st one we'd talk to.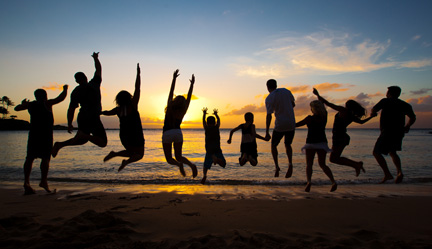 We're a small group of full-time Maui residents that LOVE exploring and writing about what we think is the best place on Earth: The Island of Maui, Hawaii! Expect many more articles, reviews, photos and videos of Maui and all of the Hawaiian Islands. ALOHA!