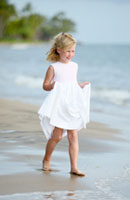 Location: Their Beach Kiosk is located in The Shops at the Hyatt Regency Maui, but they shoot portraits in the Wailea Area as well as Kaʻanapali Area.
Subjects:
Grins 2 Go specializes in portrait photography on the beach and is experienced in photographing couples, families, and groups.
Why Maui:
Maui is one of the best locations to get a portrait taken for many reasons.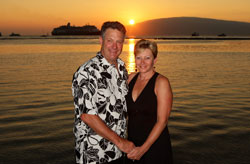 • The beach, ocean, palms, and nearby islands make for a gorgeous backdrop.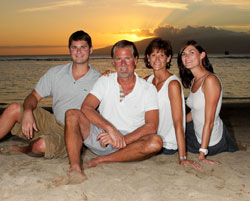 • You're in Hawaii and are probably as tan as you'll ever be.
• Maui tends to relax people. Your photos will reflect this.
• The beach is easy to access for great photos. You can get a portrait taken and still enjoy a full day of fun.
Why Grins 2 Go:
Quality, convenience, and affordability make Grins 2 Go an excellent choice for your Maui portraits.