Here are some of our favorite Panoramic Photos from the southern most region of Maui called Makena.
Kai Kanani Beach Entry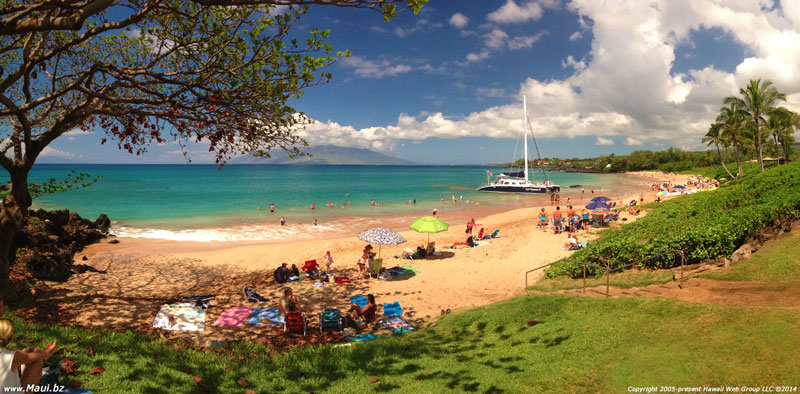 Kai Kanani is one of the only vessels allowed to pick up passengers directly from the beach.  Here she is about to go snorkeling with some lucky guests.
Makena Drive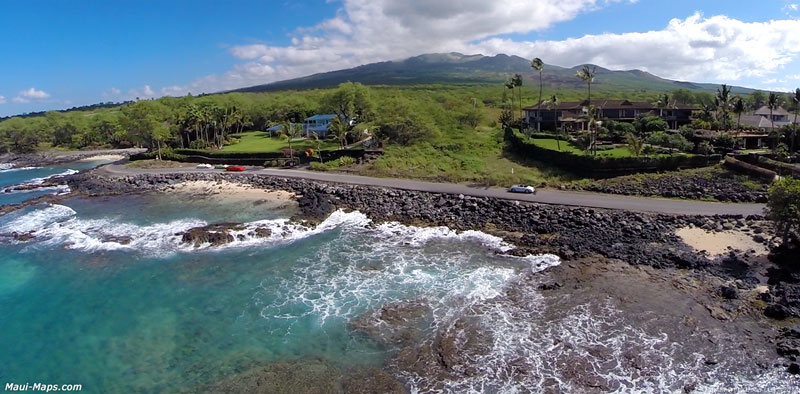 Cruising Makena is a lot of fun, especially when the road meets the ocean.
Makena Cove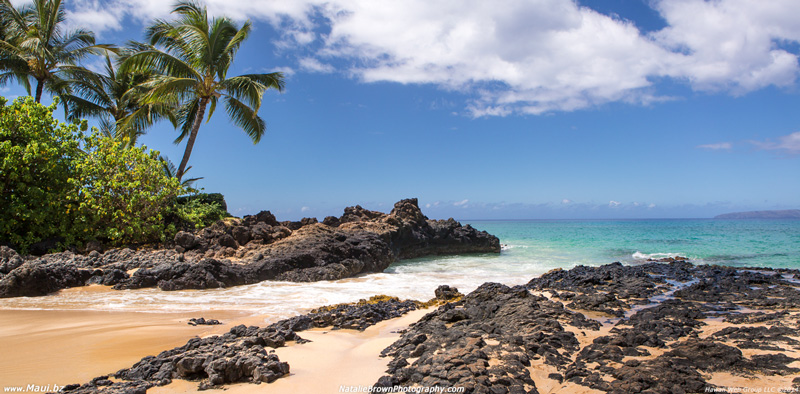 Natalie Brown strikes again with another gorgeous landscape shot.  This is a very popular spot to get married on Maui.
Makena Cove Rocks

Another angle of Makena Cove showing just how small this beach is.
Maui Film Festival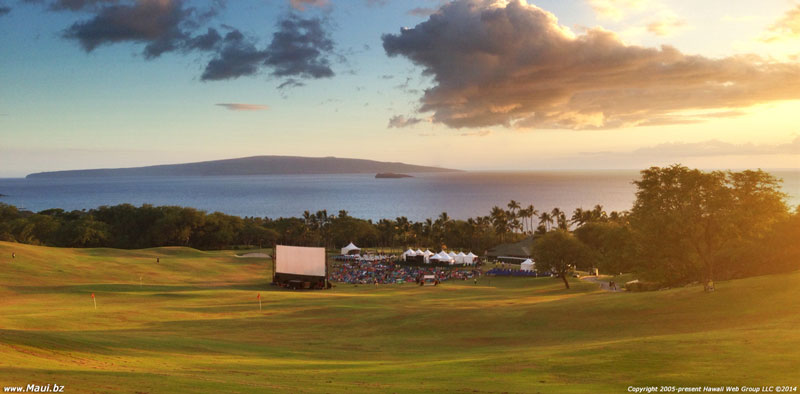 The Celestial Cinema is one of the best venues to watch a movie in the world.
Ahihi Bay

Protected within the reserve, this is a great spot to snorkel and see loads of fish.
Dumps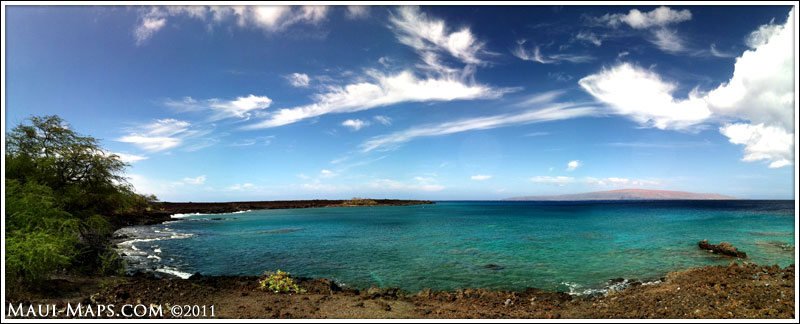 North of La Perouse and south of Ahihi Bay, Dumps has some great snorkeling when waves are not present.
Makena Beach & Golf Resort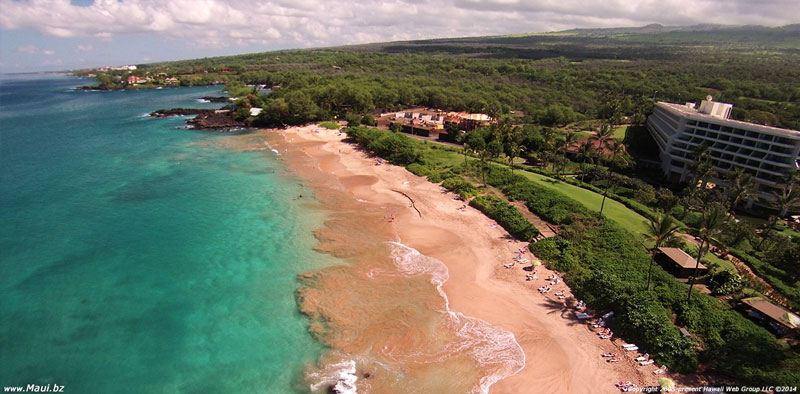 The beach in front of the Makena Beach Golf Resort is one of the best in the world.
La Perouse Lava Flow

Remnants of the last active lava flow on Maui can be found on the southernmost point of Maui.
Little Beach

One of the most interesting beaches on Maui takes a scramble over some rocks to get to.  Little Beach is a sight to see.
Maluaka Beach

Another great shot of one of our top 3 favorite Maui beaches, Maluaka Beach.
White Rock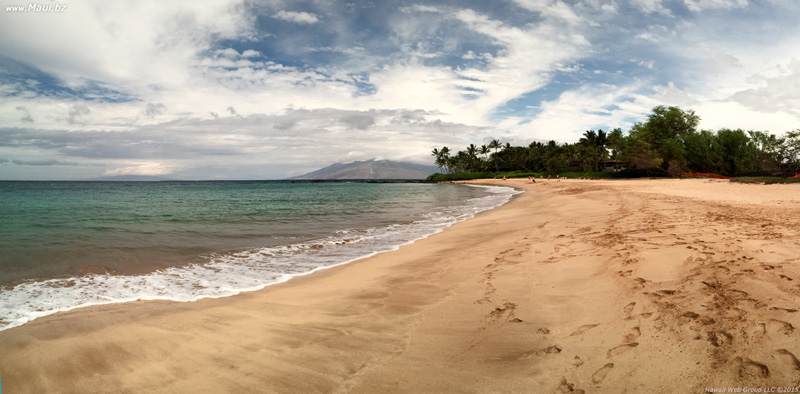 It's a shame so many homes have been, and are continuing to be, built on this great beach.  Still, it's a gem.
Makena Snorkeling

Just on the other side of Little Beach, there's a fun beach with good snorkeling.
La Perouse Sunrise

We enjoyed the entirety of this sunrise while trying to get the motor started on a stranded boat.  Worth every minute of it.
(Copyright 2010-present © Maui-Maps.com & MauiGuide.com. All Rights Reserved.)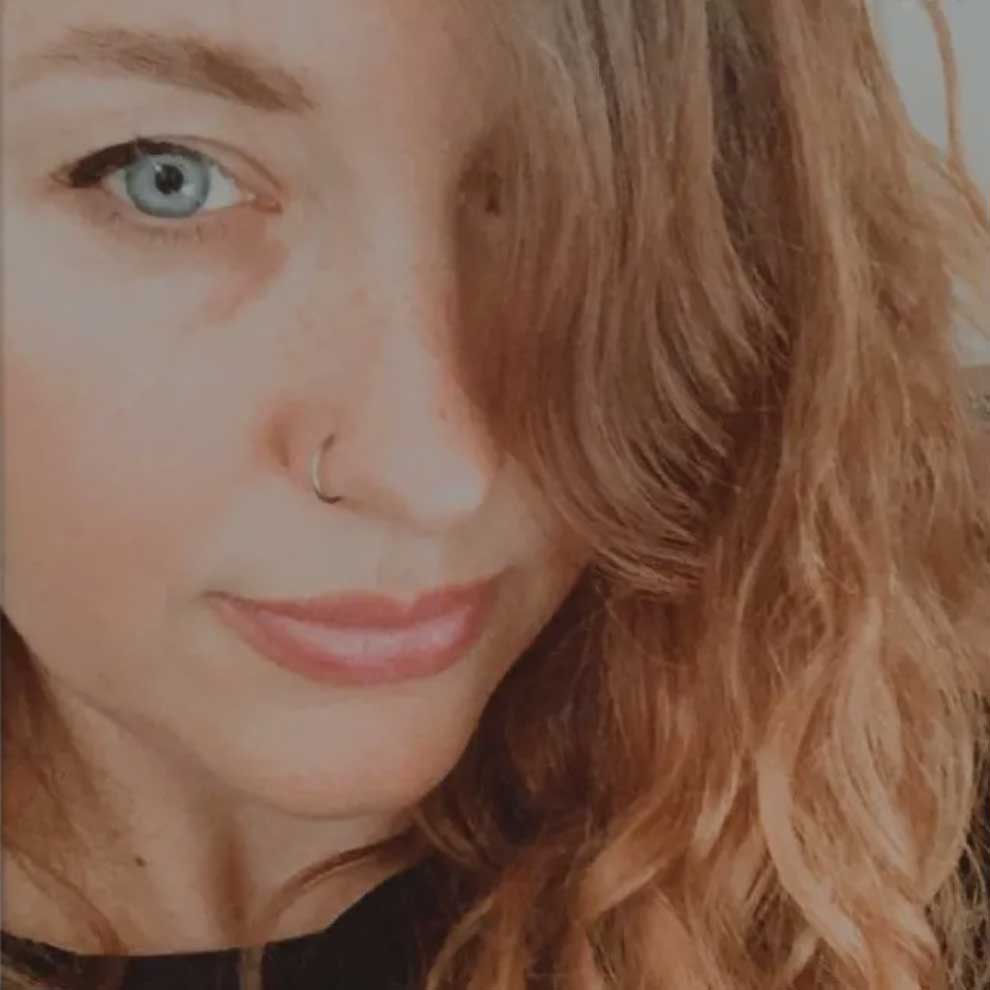 World Traveler, Digital Nomad, Small Business Enthusiast, and Lover of words!  Originally from Austin, Texas, I've lived on Maui for many years.  Currently in Los Angeles.