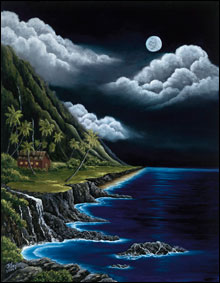 My first painting, an award-winning still life with fruit, was painted at the age of twelve, hung on my mother's wall for many years, and still remains in the family. I received some school awards for my work as a young teenager but never really pursued art seriously during my school years. My school years were devoted to regular studies, as well as many dedicated hours and years of classical piano. I still enjoy playing my favorite Mozart, Bach, Chopin, and numerous classical composers when I have time. My early married years were dedicated to being a wife and mother to our two boys until they were college age, and we moved to Hawaii. They are grown now, and one is an engineer and the other an architect.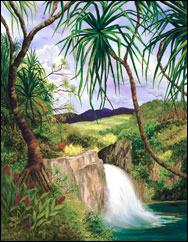 Many years passed before I picked up a brush in 1997 and began to paint again. My husband encouraged me to enter her "Lahaina Aloha" 30 x 40 oil painting in the 1998 Annual Lahaina Poster Contest. I knew I was on the right track when the painting won the "People's Choice" award, as I had only completed a couple of paintings before tackling the large piece.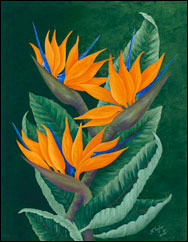 As a self-taught artist, I consider my talent a very special gift and would describe my work as 'painterly realism.' My work is now enjoyed not only in Hawaii and the U S mainland but worldwide, including Canada, Japan, New Zealand, Australia, Russia, Singapore, South Africa, South Korea, throughout Europe and South America, as well as the South Pacific islands of Tahiti, Tonga, Fiji, and Micronesia.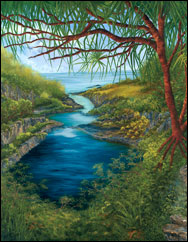 My husband, Mike, and I have been married for 49 years and have made Maui our home for the past thirty-one years. We have had our own gallery for several years. However, now I have combined the Gallery/Studio concept and maintain a working studio within the gallery, as well. Gallery visitors enjoy being able to see paintings in progress and better understand the various stages I use to complete my paintings.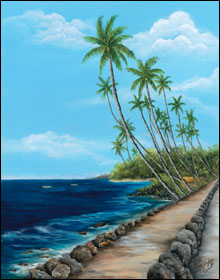 It is not uncommon for me to be working on two or three paintings during the day, as I usually have several paintings in different stages of completion in order to best utilize my time. I paint many different subject matters, and different subjects require a different approach in most cases, so you will always see plenty of work in progress in my studio. Painting subjects include landscapes, seascapes, harbors and boats, tropical fantasy, florals, moonlight scenes, brilliant sunsets, Hana waterfalls, and Hawaiian and Pacific Island culture, as well as a wide variety of still life work. Many of my still life paintings feature pieces from my antique Oriental blue and white porcelain pieces and other interesting collectibles from the past. I find it impossible to limit myself to one subject matter and strive to bring forth a feeling of peaceful energy and a 'oneness' with nature in my work, thus offering a bit of visual poetry for the viewer. Maui provides a wealth of inspiration.
TECHNIQUE: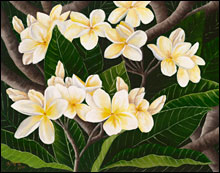 My oil paintings usually begin much like the classic grisaille, with a tonal wash and 'rub out' to obtain the proper values for the work before adding many thin layers of color as I progress to the final layer of paint. The grisaille process was invented by the 'old masters' hundreds of years ago and has proved to be a valuable tool for getting a painting off to a good start by defining all the tonal values that I want to appear in the finished work. I use only top-quality oils and do not use any turpentine or chemical driers in my painting process. My work ranges in size from small 5″ x 7″ miniatures up to 36″ x 48″, and each work can take from 1 week to several months to complete depending on the subject matter and detail.
PHILOSOPHY:
I try to create my work to reflect my philosophy of life and bring forth a message of peace, tranquility, and awareness of the endless beauty nature provides each day.
PRINT PRODUCTION: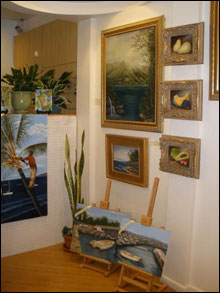 Once a painting is complete and fully dry, some of my work is reproduced in museum quality fine art giclee reproductions on canvas by a top-notch giclee production company. When the initial proof process is completed, and I have approved the final product, the work is ready to go into production. The giclee print collection features signed and numbered limited editions, and some prints have a choice of sizes. Giclee prints on canvas have become the most popular form of fine art reproduction and provide the art collector with a quality piece of art that will last for many years. All giclee can be shipped rolled or stretched and feature 'gallery wrap,' so framing is not necessary unless desired. My "Souvenir Series" matted paper prints are also professionally produced and feature over 65 images in 3 sizes at the best affordable price. The "Souvenir Series" provides memories of Maui and great take-home gifts. Do come by and say Hello when you are in Lahaina.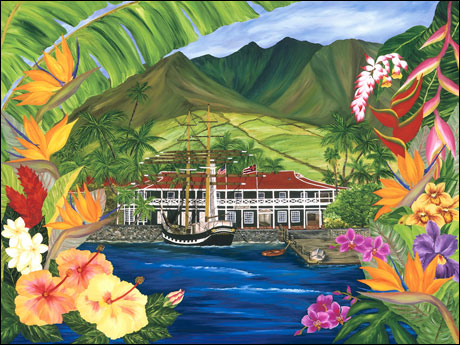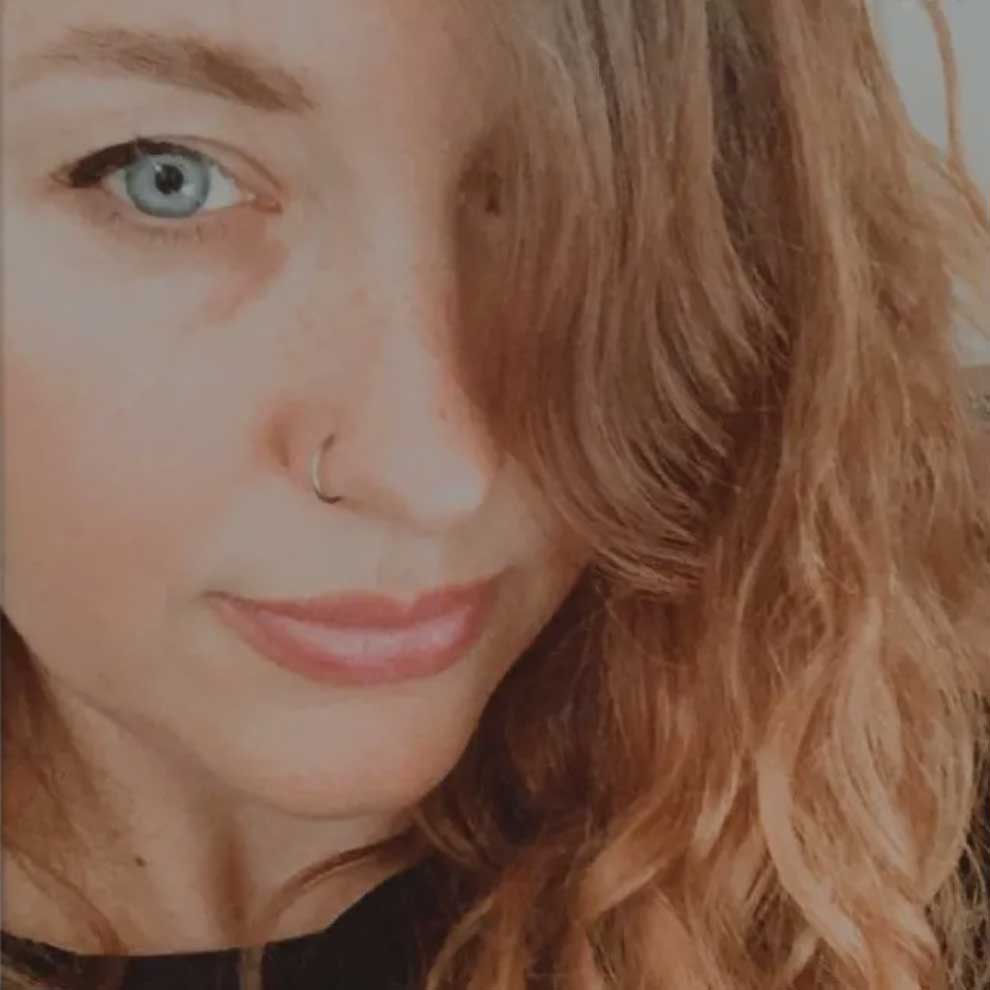 World Traveler, Digital Nomad, Small Business Enthusiast, and Lover of words!  Originally from Austin, Texas, I've lived on Maui for many years.  Currently in Los Angeles.