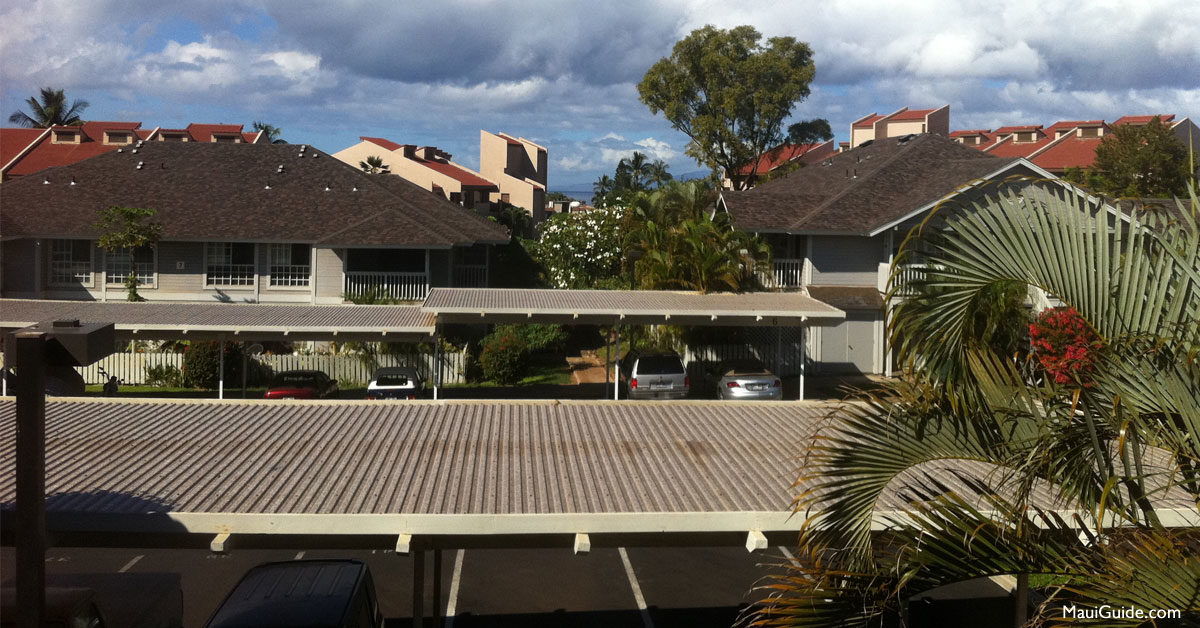 Keonekai Villages Maui
Keonekai Villages For Sale!
If you're looking to buy or sell a unit in Keonekai Villages, or anywhere in Maui, Hawaii, give a call to the Jalbert ohana at 1-800-579-1525. You can see more Kihei listings at Kihei Real Estate Listings.
Below we've listed some of the possible upgrades that can be made to these units along with photos from a specific unit that recently sold.
1 to 2 bedroom units in South Maui
The following are some possible upgrades (pictured):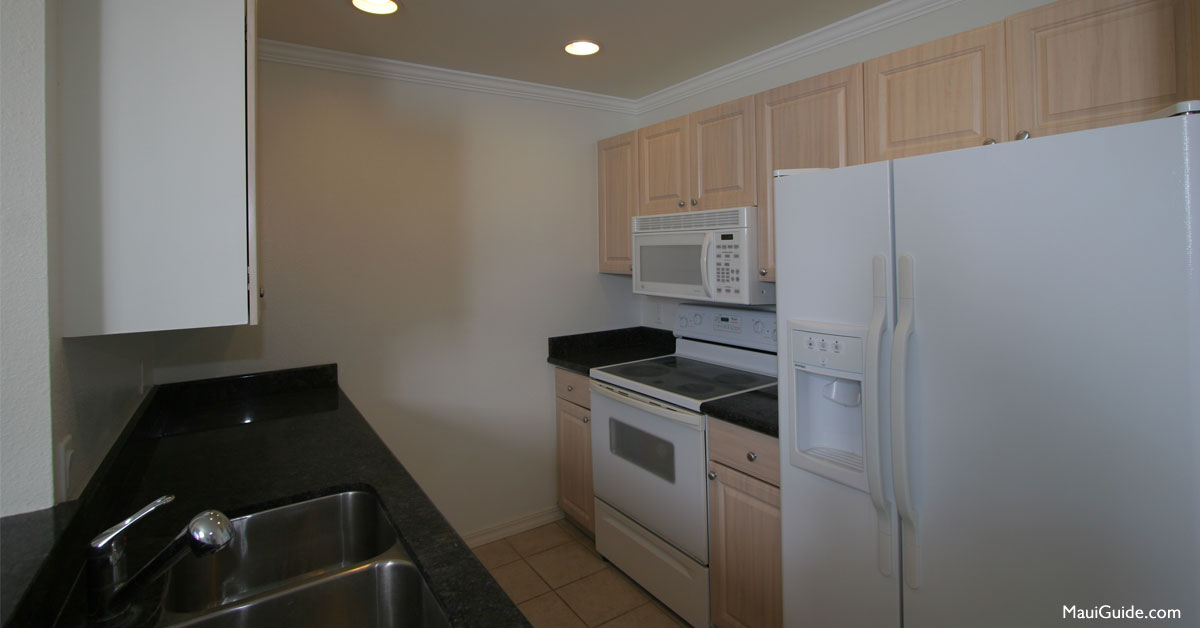 • Tiled Floors – Every room, except for the carpeted bedrooms, have been tiled. The tile keeps your home cooler and cleaner.
• No Cottage Cheese – All of the ceilings have been scraped and finished.
• Recessed Lighting – The kitchen, the hallway, and the master bedroom closet area all have recessed lighting with dimmers. We hated the fluorescent light that came with the kitchen.
• Crown Molding – Every nook and cranny has a beautiful crown molding (including the bathrooms!)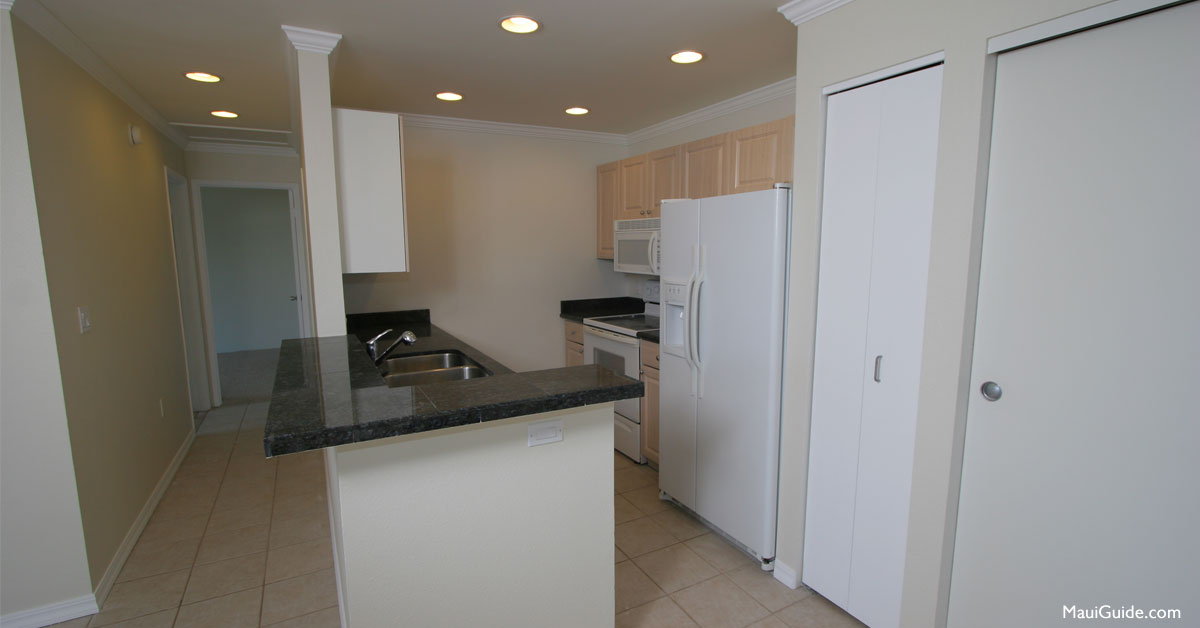 • More Kitchen Upgrades – You'll find many upgrades in the kitchen including cabinets, premium refrigerator, new garbage disposal, new water faucet, and counter-top water filtration system.
• New Toilets – These toilets are modern and look great in the bathroom. The shower is also tiled.
• Updated Closet Nook – We opened up the dining area pantry to allow for a desk to be placed along with shelving.
• New Paint – The entire home was recently repainted with 3 complimentary shades.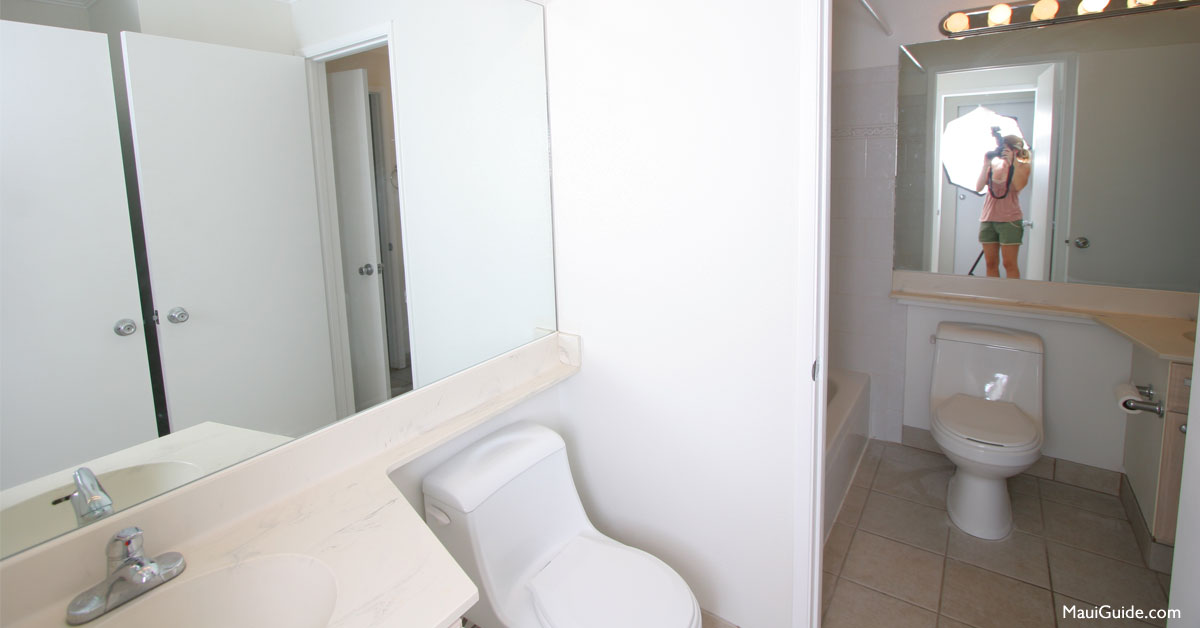 • New Ceiling Fans – All of the fans have been replaced. No wobbling, great light, and all on dimmer switches
• New Fixtures – You'll find most of the fixtures have been replaced from the front door to the closet door handles.
• New Energy Efficient Water heater – We invested in the future of our electric bill by dropping the extra dollars on an energy efficient model with different digital settings.
• Solar Attic Fan – We got the most powerful solar fan we could buy to help suck out warm air from the attic, which in turn keeps the rest of the house cool.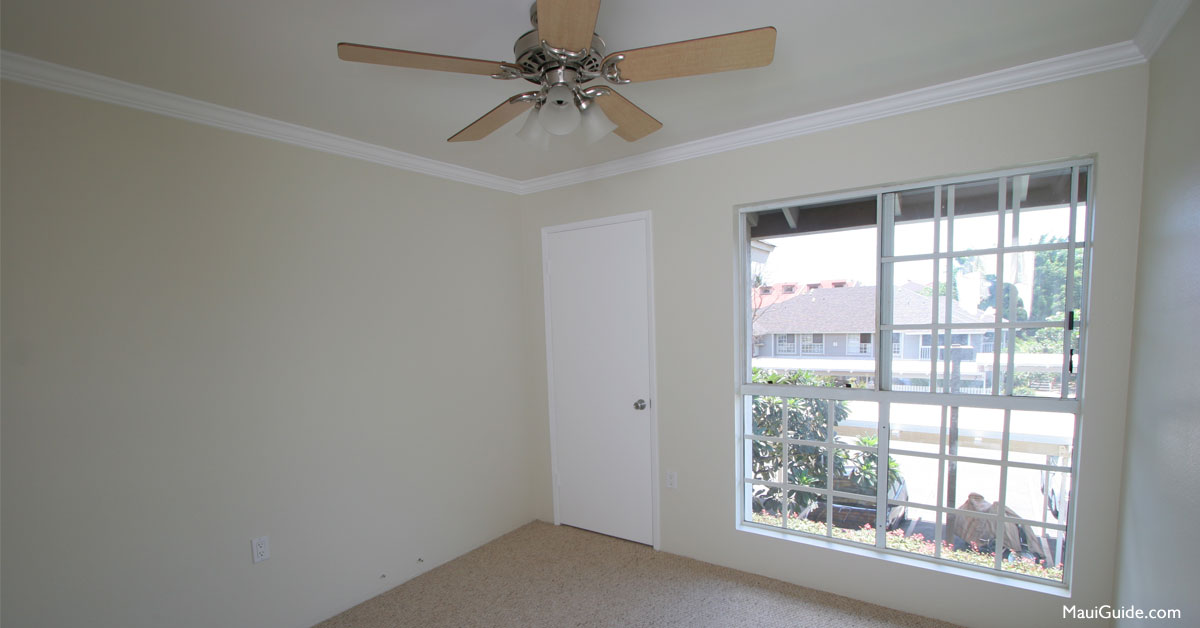 • Completely Insulated Attic – Thick attic insulation has been placed throughout the attic, including those hard to get to spots. It significantly reduces heat in the condo.
• 2nd Bedroom Baby Room – The 2nd bedroom was turned into the babies room with Wayne's Coating as well as a soft blue/green airbrush of light clouds around the room. It's very subtle, and could work very well as a guest room or 2nd room for adults.
• New Ocean and Mountain Views – How is that possible, you say? A few years back, we had to replace many large trees on the property due to root issues. In doing so, we gained some great views. New trees are in and growing beautifully. See below for yourself!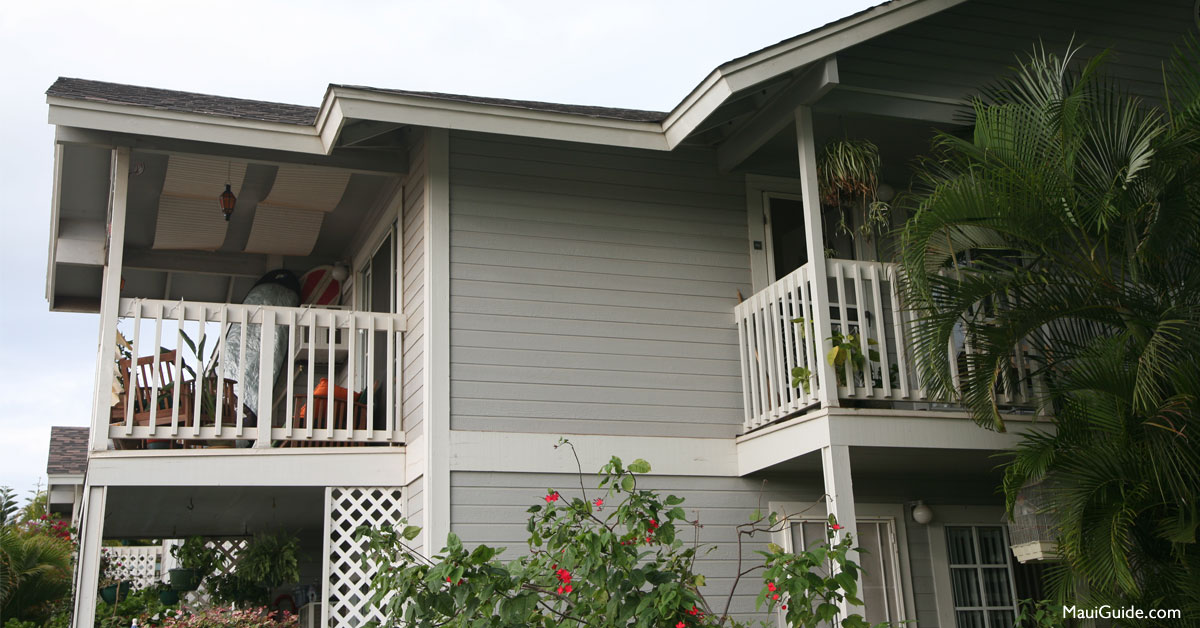 Keonekai Villages Sales
Prices have gone down significantly in the last 3 years due to the economy. Prices look to be steadying, and sales are going up.
There are incredible deals right now in this area, which should be taken advantage of by those that can.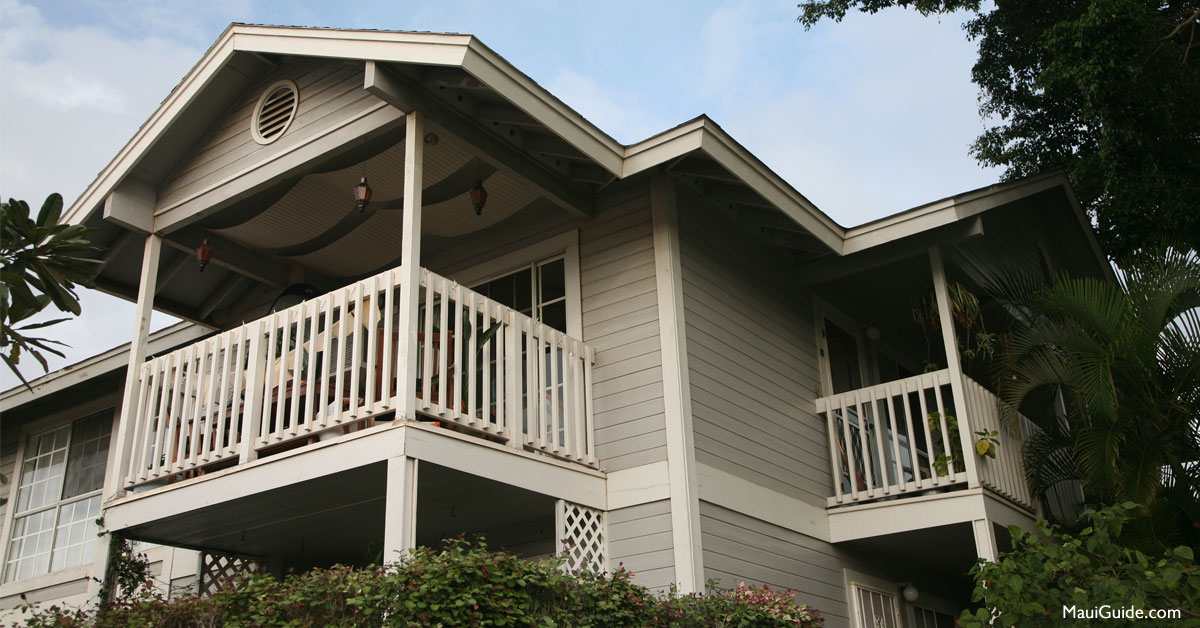 Maui Condo for Sale
Why buy a condo in Kihei?
• Low Cost – Now is a great time to buy, but when it comes to Kihei real estate, anytime is a good time. Kihei is much less expensive than Wailea and they're right next to each other.
• Maui Beaches – Kihei has some of the best beaches in the world. Keawakapu Beach is rated over and over as the best beach in Hawaii. Keawakapu is on the border of Wailea and Kihei.
• Constant Interest – Maui has consistent visitors from all over the world. Conde Naste has rated Maui the best island in the world over a dozen years in a row. Maui will always have a special draw because of it's raw beauty and rich culture.
• Right Next to Wailea – The line between Wailea and south Maui is really blurred in the eyes of most residents. Most properties claim to be Wailea when they're on or near the line due to its prestige as a resort destination. In our eyes, most of south Maui is the same as the Wailea area, only with a little more local flair.
• Low Maintenance Fees – There is no pool at Keonekai Villages, which drastically cuts down on the costs. Management is dedicated to keeping costs down. We don't mind not having a pool because the ocean is only a few minutes walk away.
Inquire About Renting at Keonekai!
Check out our Keonekai Villages rental by visiting our page, which has photos and information on our specific unit.
---