Diane Snoey Appler is an award winning en plein air and studio oil painting artist. She specializes in land and seascapes scenes of Maui, as well as commissioned works to evoke lasting memories translated to paint in the way she feels and sees the scene. Recent awards include the Lahaina Poster Contest "People's Choice Award" in 2018 and 2019 for her rendition of the beloved Banyan Tree in "Heart of Lahaina" (2019) and in capturing the festive feel of the evenings surrounding Cheeseburger in Paradise on Front Street with "Lahaina Paradise" (2018).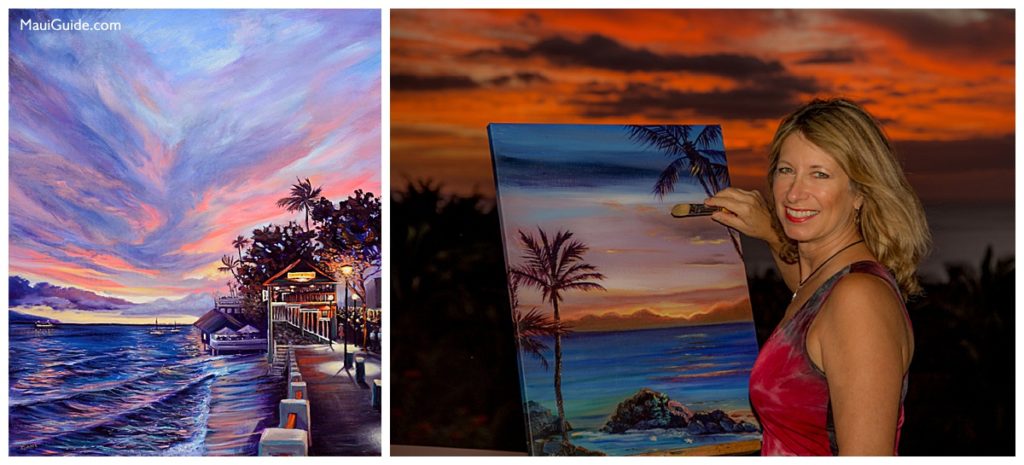 She also won the "Mahalo Award" for Best Use of Technique in 2018 with "Mist Rising Over Keokea". Diane is an active member of the Lahaina Arts Society and the Plein Air Painters of Hawaii. She is self-taught in her art, with formal education as a biochemist, until her conversion to a full-time professional artist.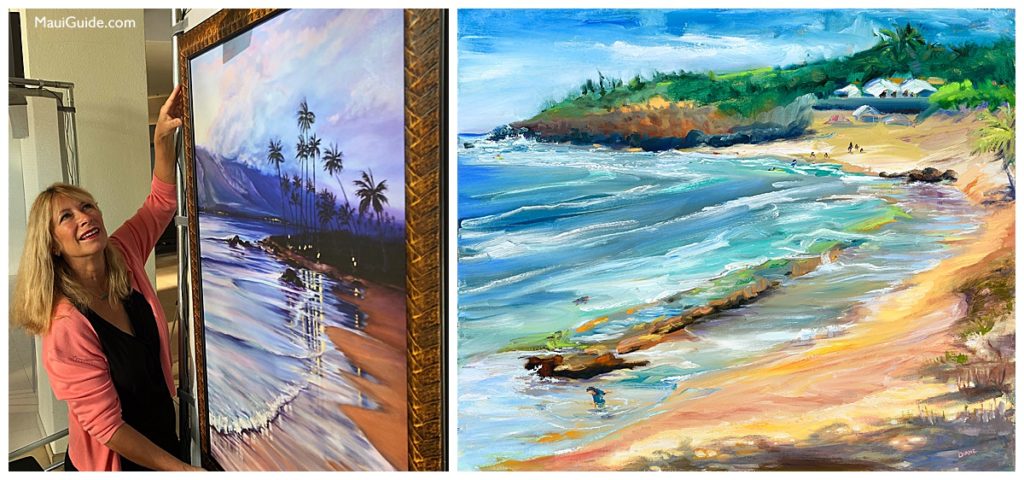 Diane's first acrylic and watercolor painting efforts were nurtured along with help from her uncle Nicholas Zrolka, also an artist. Her first experience with painting en plein air was as a student of French-born artist Brigitte Curt, painting on location in the Palo Alto Bay Lands area of California. Her paintings reflected a desire to honor the beauty she found around her in other places in the world like France, Ireland and Greece, and then a focus on the hills and lakes of California's Sierra Nevada. However, on her first trip to Maui in 1999 Diane knew that her heart had found its home. Owners of Diane's art speak of the emotional remembrance of Maui's magical feeling which her vibrant tones evoke. Diane defines her style as "Painterly Impressionistic" en plein air artist.
Diane's warm landscape scenes are inspired by a sincere love of the outdoors which first developed in the lakes and forests of Traverse City, Michigan. Childhood activities abounded from canoeing to the school bus stop with her Labrador retriever weighing down the front end of the canoe, to hiking and sketching the flora and fauna around her and being a helper at the family mink farm from a very early age. Hard work and attention to detail is critical in caring for animals and gave her discipline in her work. Cold winters living in the countryside with long days indoors allowed her plenty of time to practice her artistic skills with various types of media, including Pysanka-Ukrainian Egg Decorating. She now enjoys simply a couple of rescue kitties from the Maui Humane Society that she shares with her husband, and focuses her attention on oil painting Maui scenes- and laughing at the antics of her cats.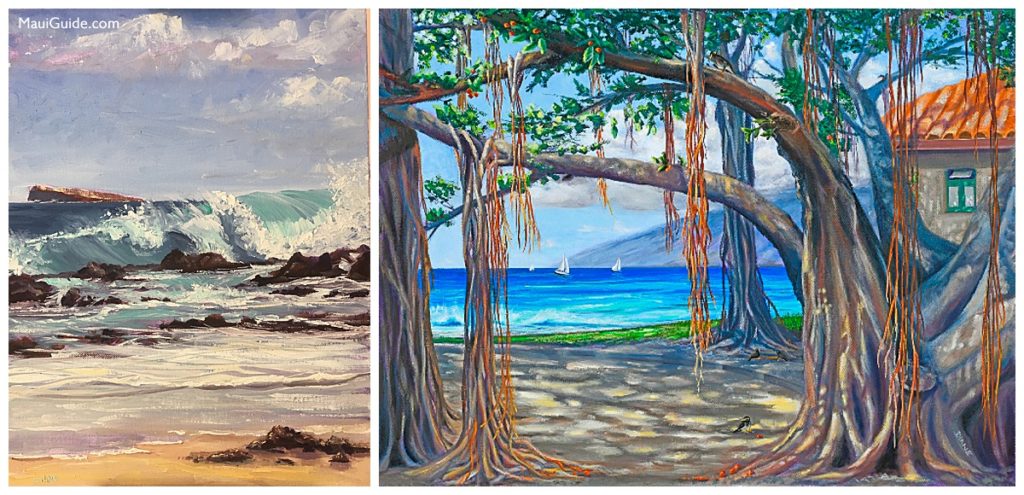 Diane now paints from her Trade Winds Studio in South Maui overlooking the Pacific. Her art can be viewed in Banyan Tree Gallery of the Lahaina Arts Society, Maui Hands in Lahaina, Maui Crafts Guild in Paia, and weekly at the Wailea Beach Resort, Maui Marriott as part of the "Meet the Maui Artists" program. Studio visits are encouraged; Diane loves to talk and paint and share a laugh; set up an appointment to catch her in the studio- or her current on-location painting session. Web Gallery is www.dianeAppler.com.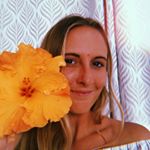 Born and raised on Maui, I have a deep love for language and writing. At present, I work as a content writer at Hawaii Web Group, where I have the opportunity to showcase my passion for storytelling. Being a part of Hawaiian culture, storytelling holds a special place, and I am thrilled to be able to share the tales of the amazing people, beautiful locations, and fascinating customs that make Maui such an incredible place to call home.