Medium:
Oils, Acrylic, Pastel, Pencil, Pen and Ink.
Style:
Palette knife landscapes.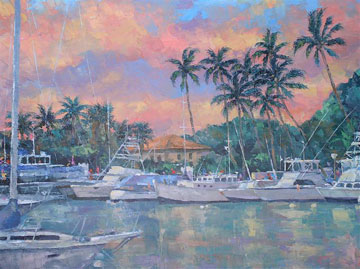 Technique: 
I have used watercolors, pastels, acrylics, pencil, and pen & ink in the past. But, 3 years ago I picked up the palette knife and I have been using it ever since.
Inspiration: 
Monet has been an inspiration. Art, in general, and Hawaii's dramatic landscapes are inspirations as well.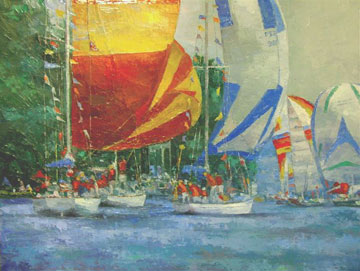 Philosophy:
As with the impressionists, this technique encourages the viewers eye to wander through the thickly textured passages and visually blend the colors. Communicating what I see and feel through the use of canvas and color remains an exciting adventure for me.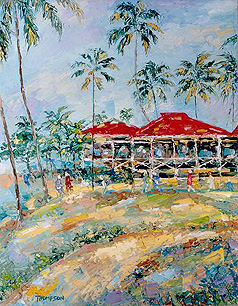 Art Background:
I have been painting since early childhood. My mother was an artist and encouraged me. I am self-taught and have not had any formal training. I have been painting all of my life.
Birthplace: 
Stark, Florida.
Migration to Maui:
I'm from Florida and Georgia (St. Simons Island). I have lived in Hawaii for 20 years.
Hobbies:
Kayaking, photography, snorkeling, music, movies, horses, sailing, guitar and hiking.
Memberships:
Lahaina Arts Society
Other locations where Peggy's work can be seen: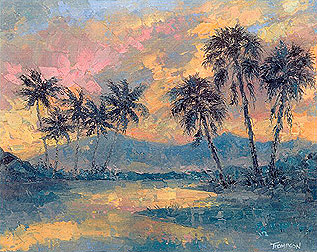 Lahaina Arts Society Banyan Tree Art Fair, showing the second and fourth weekends of each month under the famous Banyan Tree in Lahaina, Maui.
Lahaina Arts Society Banyan Tree Gallery, Lahaina, Maui.
Lahaina Arts Society Old Jail Gallery, Lahaina, Maui.
Kaukini Gallery, Kahakaloa, Maui
Peggy's studio in Olowalu, Maui by appointment (808) 661-7147.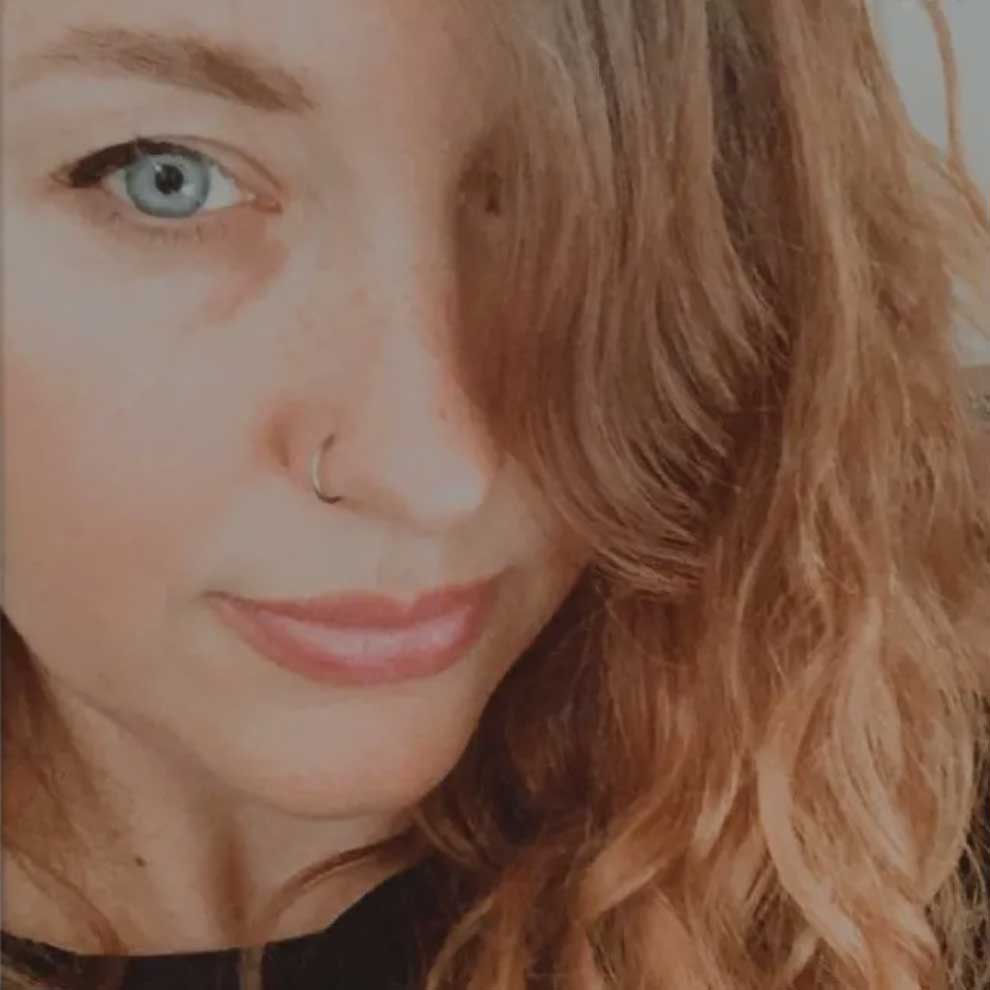 World Traveler, Digital Nomad, Small Business Enthusiast, and Lover of words!  Originally from Austin, Texas, I've lived on Maui for many years.  Currently in Los Angeles.