When friends or family come into town and ask for lodging recommendations, my answer is always immediately, invariably, "Mana Kai."
Why? The views. The variety. The location. The views. The beach. And did I mention the views?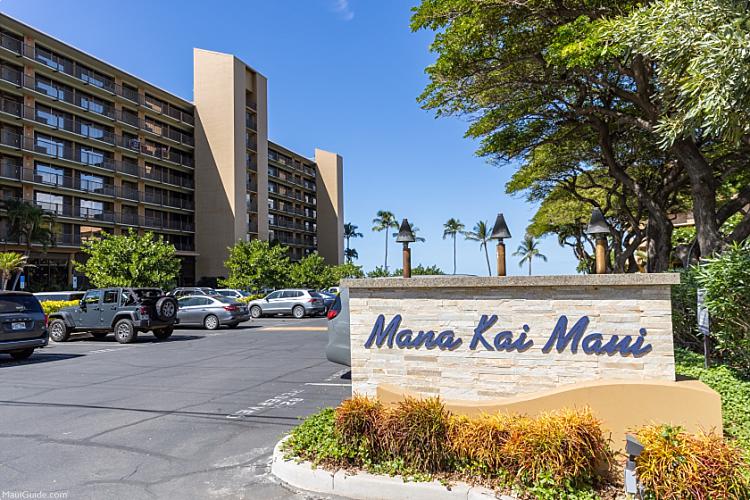 The Views
The Mana Kai sits on the northern edge of Keawakapu Beach, easily one of the most favored beaches in South Maui. At eight stories, the resort towers over most of the nearby condo complexes and offers superb views of the south Maui coast and neighboring islands.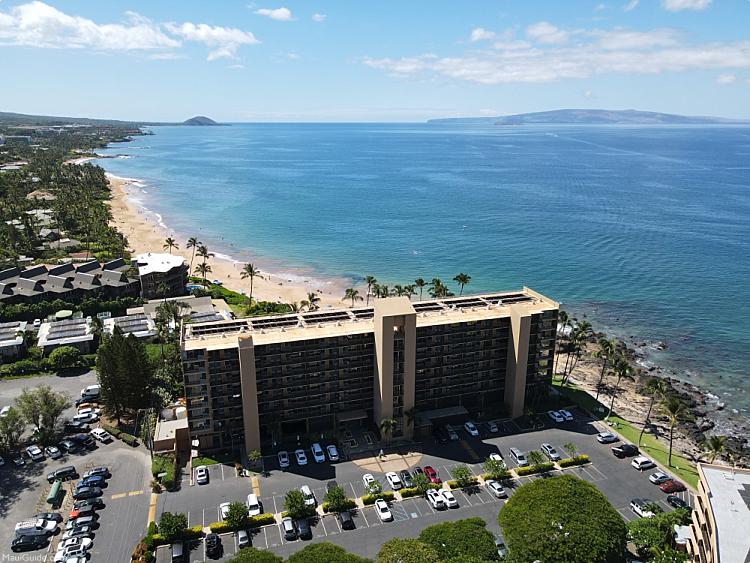 I always urge my friends to book an upper-level condo on the south-facing side of the resort. Views here go for miles, extending past the golden sands of Keawakapu Beach to Puʻu Olai in Makena. Condos at Mana Kai also feature private lanais, and in whale season, you're bound to see whales by the dozen.
The Variety
If my friends are on a budget— or just coming into town for a few days— I usually recommend one of Mana Kai's hotel rooms. The Mana Kai is unique in offering both hotel-style accommodations and multi-bedroom condos. Hotel rooms here typically have lower rates, but they don't come with kitchens or lanais. These rooms are great if you're on the go a lot, while condos are ideal for extended stays or trips with larger groups.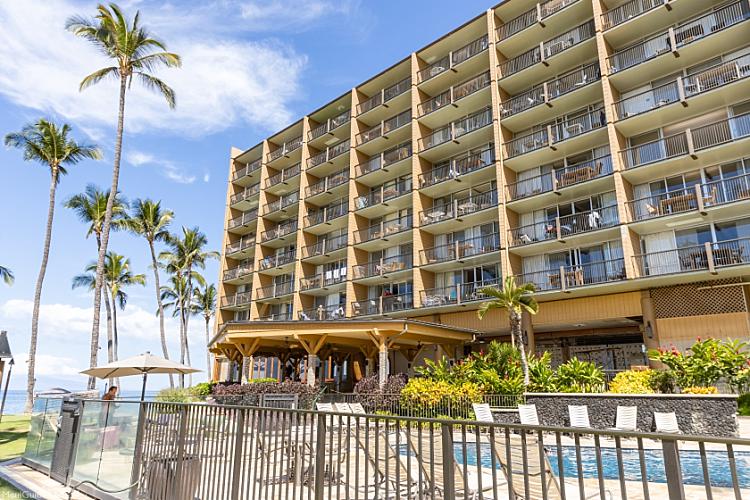 The Location
The resort sits on the border of Kihei and Wailea, and both locales are just a short drive away. Kihei is known for its laid-back local vibe and low-key bars and restaurants. Meanwhile, Wailea is plush, with upscale eateries, shopping centers, sprawling resorts, and golf courses. But you don't need to go far, as the Mana Kai houses the 808 General Store on the ground floor, Kihei's ONLY beachside general store.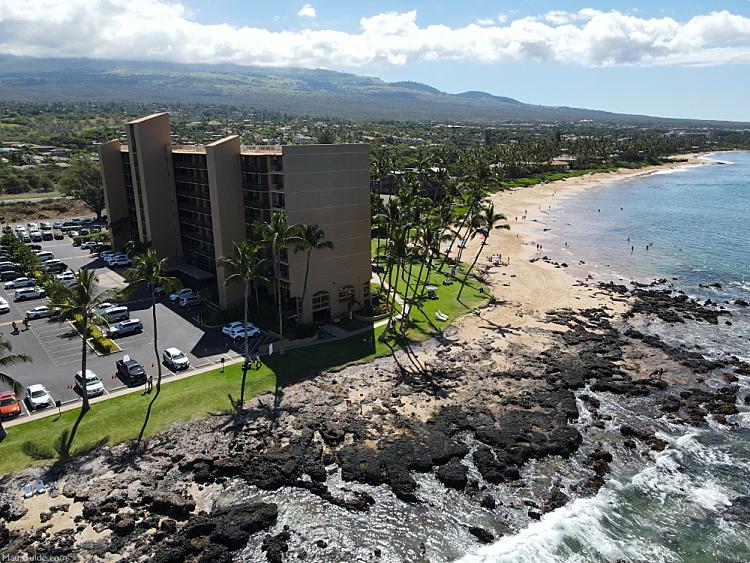 South Maui is also more central than Lahaina or Kaanapali and a bit closer to some of the island's biggest attractions like Haleakala Crater and the Road to Hana.
The Beach
From its position overlooking Keawakapu Beach, the Mana Kai is the ultimate beach getaway. This mile-long strip of sand is cherished by visitors and residents alike. You can find great swimming and snorkeling here, especially in the morning when conditions are calm.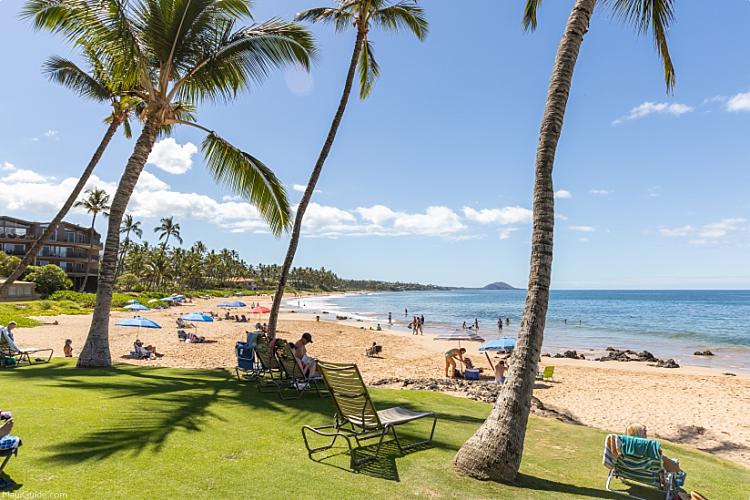 Other Reasons I Love Mana Kai…
The beach, views, and variety of accommodations are Mana Kai's biggest appeals. But none of that would matter without the resort's friendly staff, who have never been anything less than hospitable. I also adore Mana Kai's open-air lobby, with funky light fixtures, sofas with colorful geometric designs, a wave-shaped ceiling, and a huge lava rock wall. The lobby has a coastal funk vibe, and it gives the Mana Kai a sense of place— and pays homage to the 1970s when the Mana Kai was built.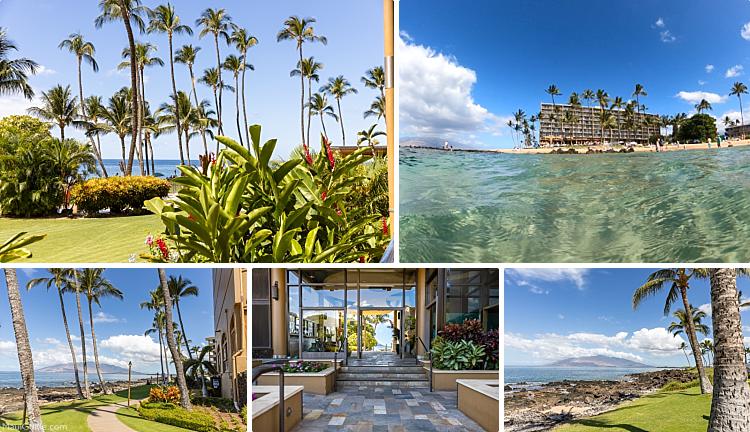 I'm a sucker for Mana Kai's heated oceanfront pool as well. It's a great place to relax around sunset, and you can peep views of Kahoʻolawe and Molokini from inside the pool.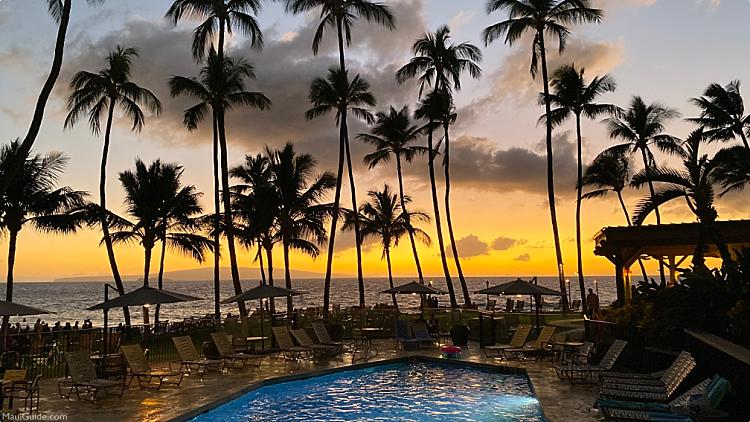 Overall, Mana Kai offers an excellent beachfront stay at a great value. I'll continue to recommend it to my friends and family and to you, reader, as well!
Mana Kai Maui Resort
2960 South Kihei Road
Kihei, HI 96753
(808) 879-1561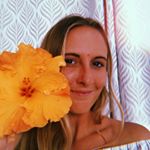 Born and raised on Maui, I have a deep love for language and writing. At present, I work as a content writer at Hawaii Web Group, where I have the opportunity to showcase my passion for storytelling. Being a part of Hawaiian culture, storytelling holds a special place, and I am thrilled to be able to share the tales of the amazing people, beautiful locations, and fascinating customs that make Maui such an incredible place to call home.